If you love classic cookie recipes, you're going to be head over heels for these Maple Snickerdoodles. A spicy, sugar cookie flavor we all know and love, paired with a twinge of rich maple. Easy, delicious, and great for cookie platters or any occasion.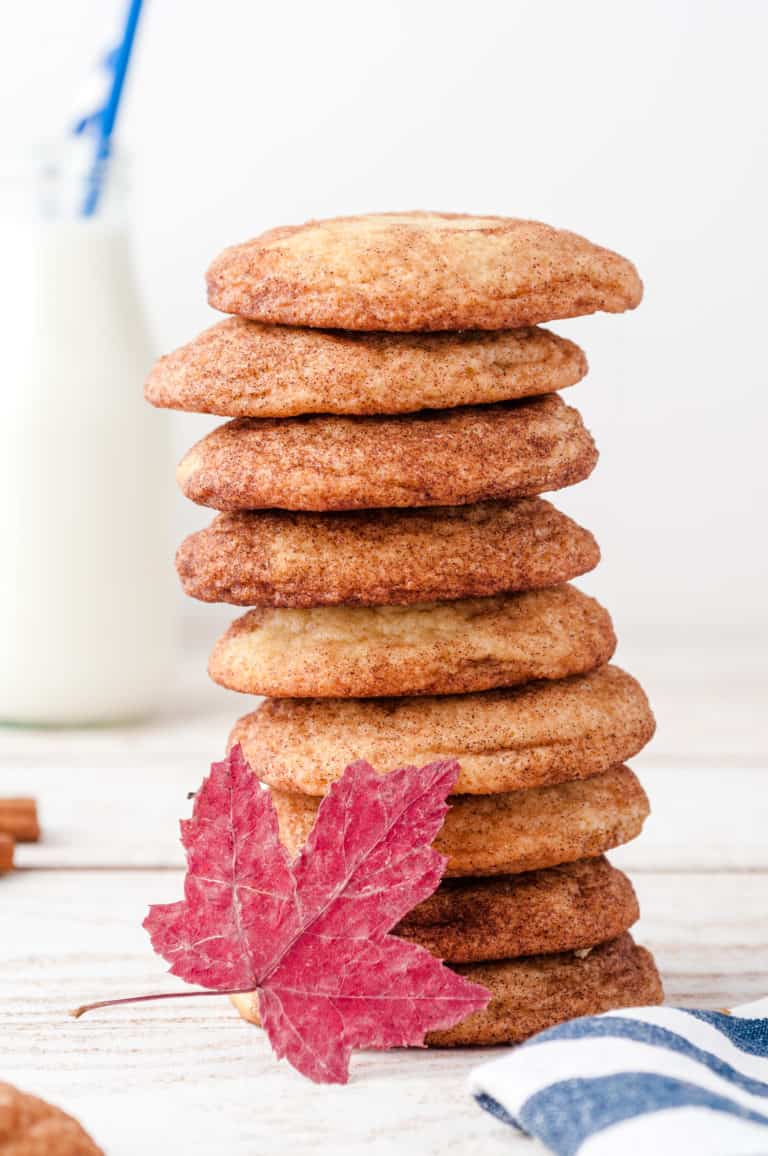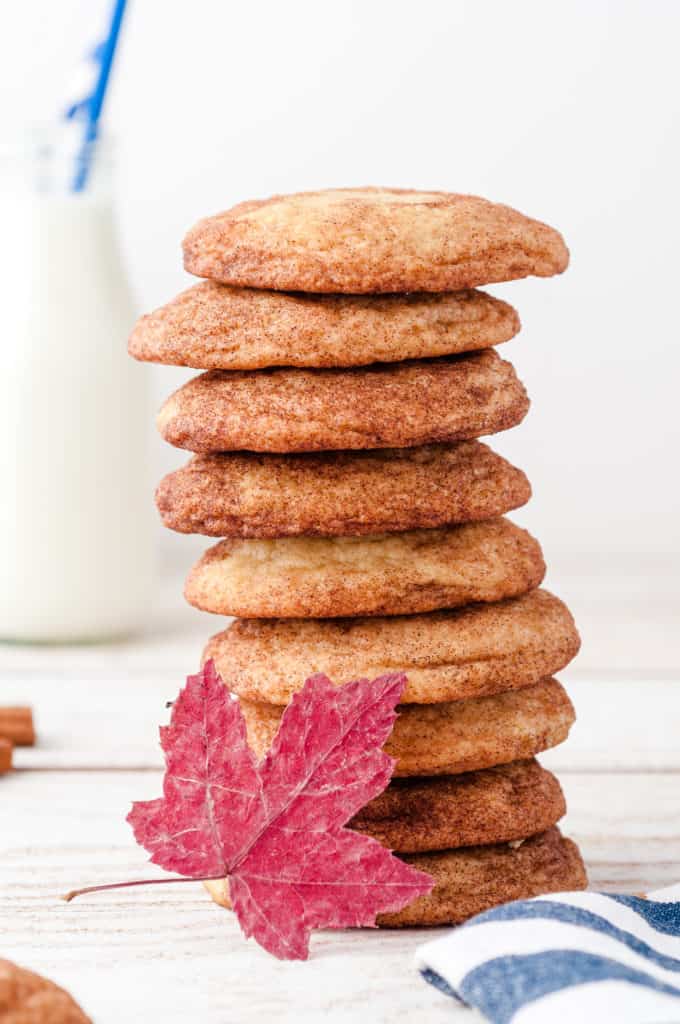 These Maple Snickerdoodles are easily one of my favorite cookies. They have such an addicting flavor that's only furthered by the richness of the maple. The main thing that differs between a normal snickerdoodle and this recipe is the fact that these are richer. In other words, you might not be inclined to eat as many. Well, you might be, but I know they are very satisfying, but rich so they hit that craving hard and fast.
When it comes to using cookies for the holidays, my platters are always filled with snickerdoodles. Over the years, I have picked up on the more favorited cookies and include those as well. Brookies, Triple Chocolate Cookies, and Brown Butter Nutella Stuffed Cookies always go over super well. I just really enjoy seeing people's faces light up when they find their favorite cookie on those classic cookie platters we always see around the holidays. Makes it worth every minute I take to bake them.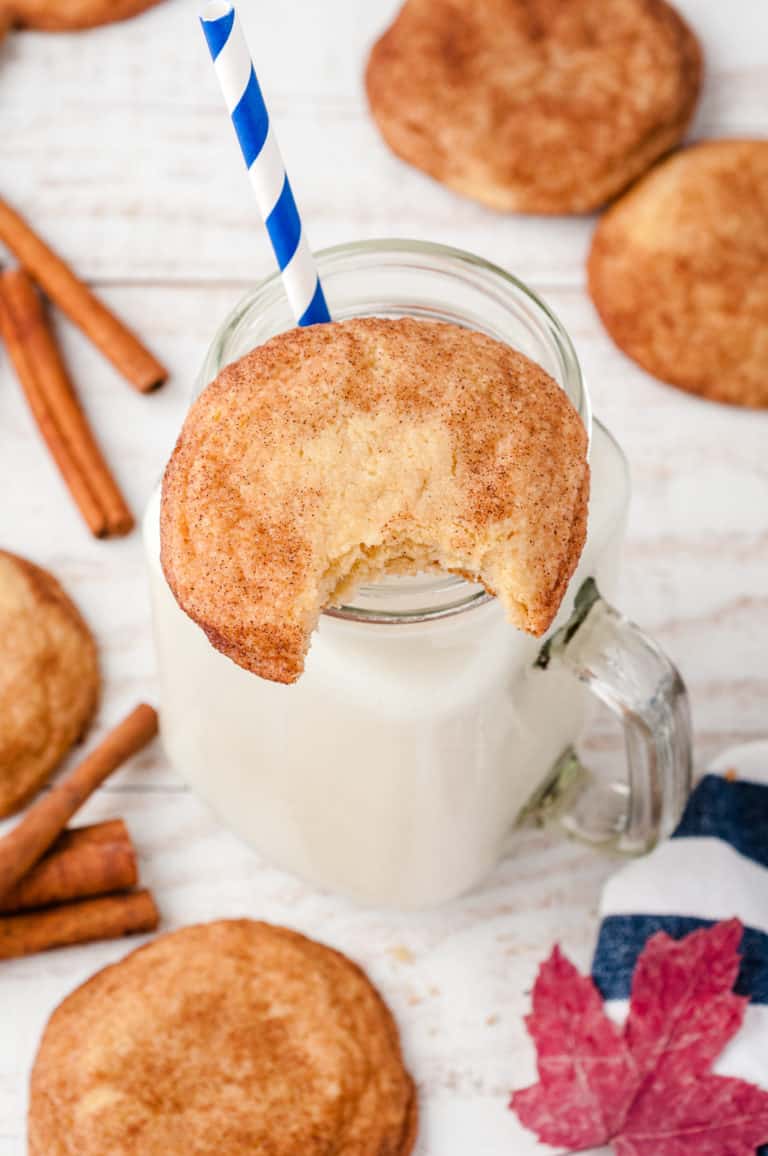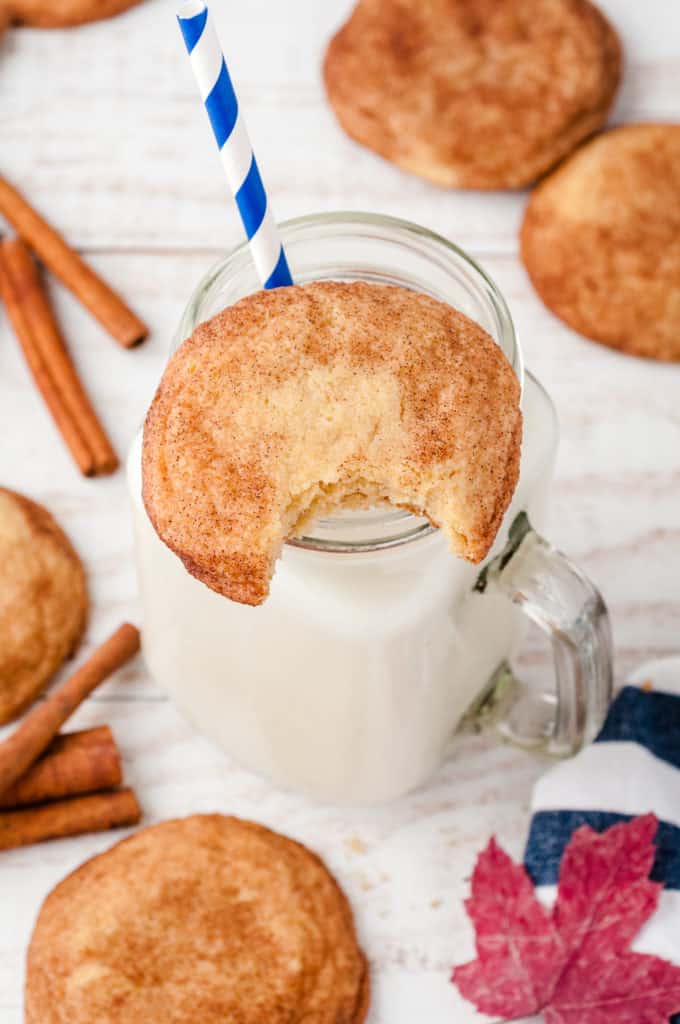 How to Make Maple Snickerdoodles
Start the dough – Combine the dry ingredients in a medium bowl. Set aside.
Finish the dough – Add the butter, both sugars, egg, and syrup to a large bowl and use an electric mixer to beat. Add the dry ingredients and mix again.
Chill – Wrap the bowl in plastic and chill for an hour.
Prep – In a small bowl, combine the remaining cinnamon and sugar and mix. Preheat the oven to 375 degrees and line a cookie sheet with parchment paper.
Bake – Roll the dough into about 1 tablespoon size balls. Roll in the cinnamon and sugar. Place on the prepared pan and bake for 8-10 minutes.
Serve – Let cookies cool on sheet for 2 minutes then move to a rack to cool fully. Serve and enjoy!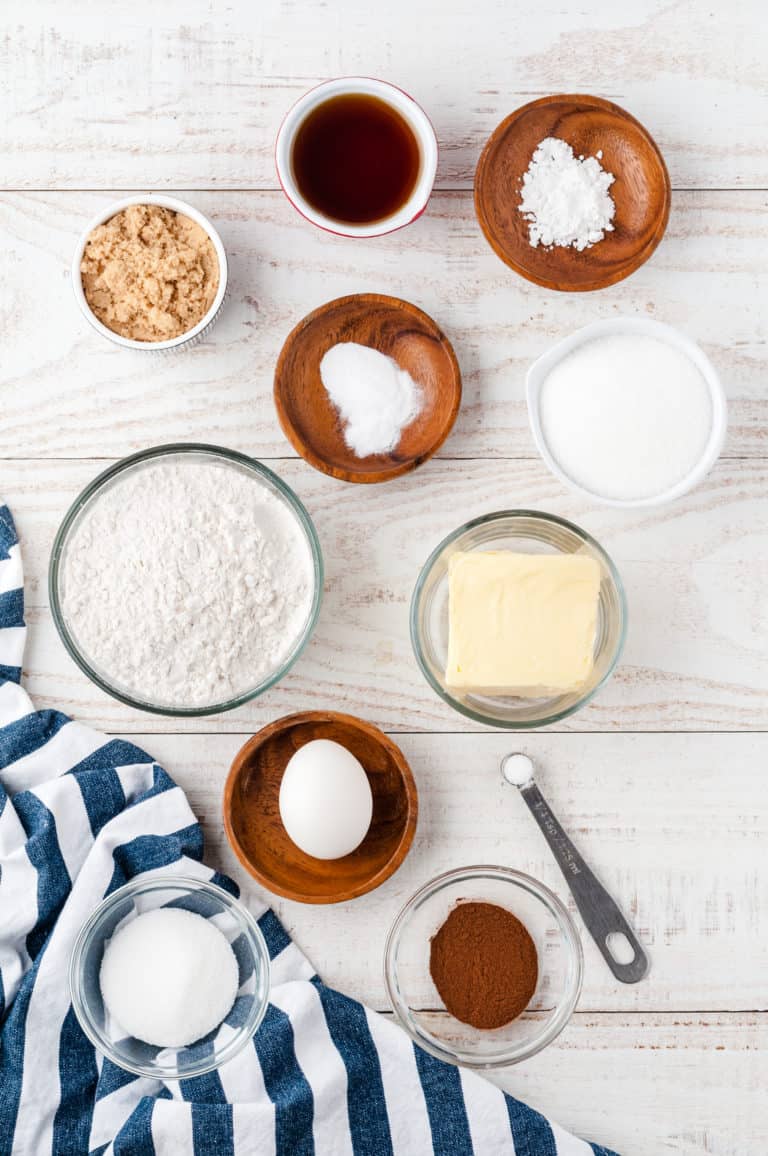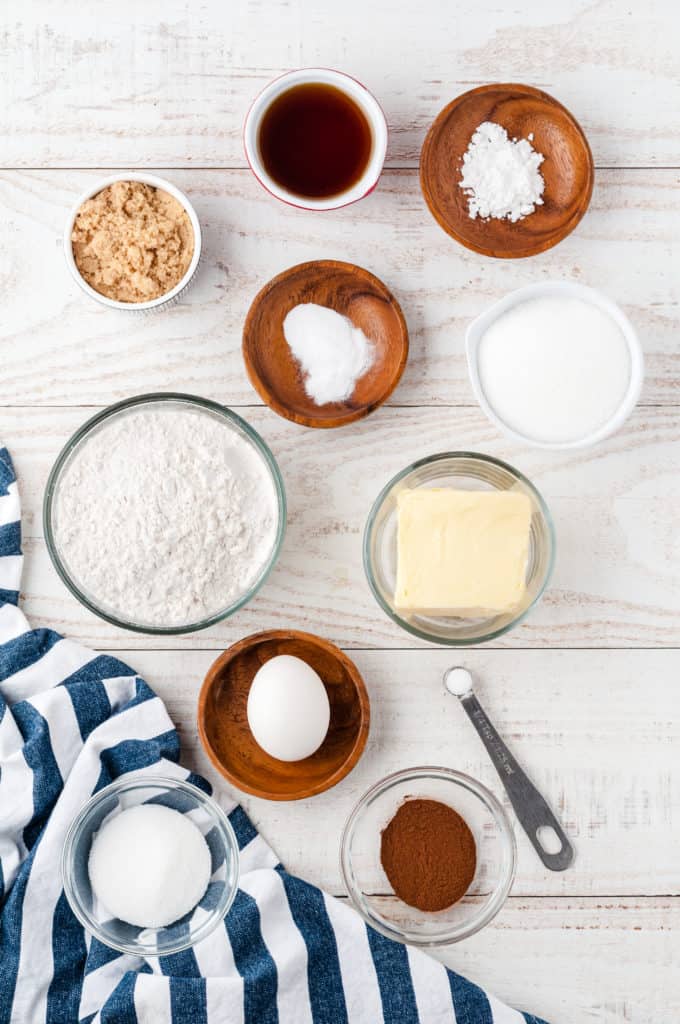 Tips and Variations
Storage – Store this easy snickerdoodle recipe in an airtight container in the pantry for up to 3 days. They can be stored in the fridge and freezer in the same type of container. The fridge, for up to a week, and the freezer, for up to 2 months.
Reheating – You can reheat your cookies by using the microwave. However, letting them warm up on their own is the best route.
Use real syrup – I do not suggest using that maple flavored syrup you can get cheaply at most grocery stores. You'll be disappointed in the flavor if you do. Use real maple syrup for the best flavor results with your snickerdoodle cookie recipe.
Items needed – You're going to need a couple of tools and utensils to make your snickerdoodle recipe perfectly. Mixing bowls, electric mixer, cookie sheet, parchment paper, and a 1 tablespoon size cookie scoop.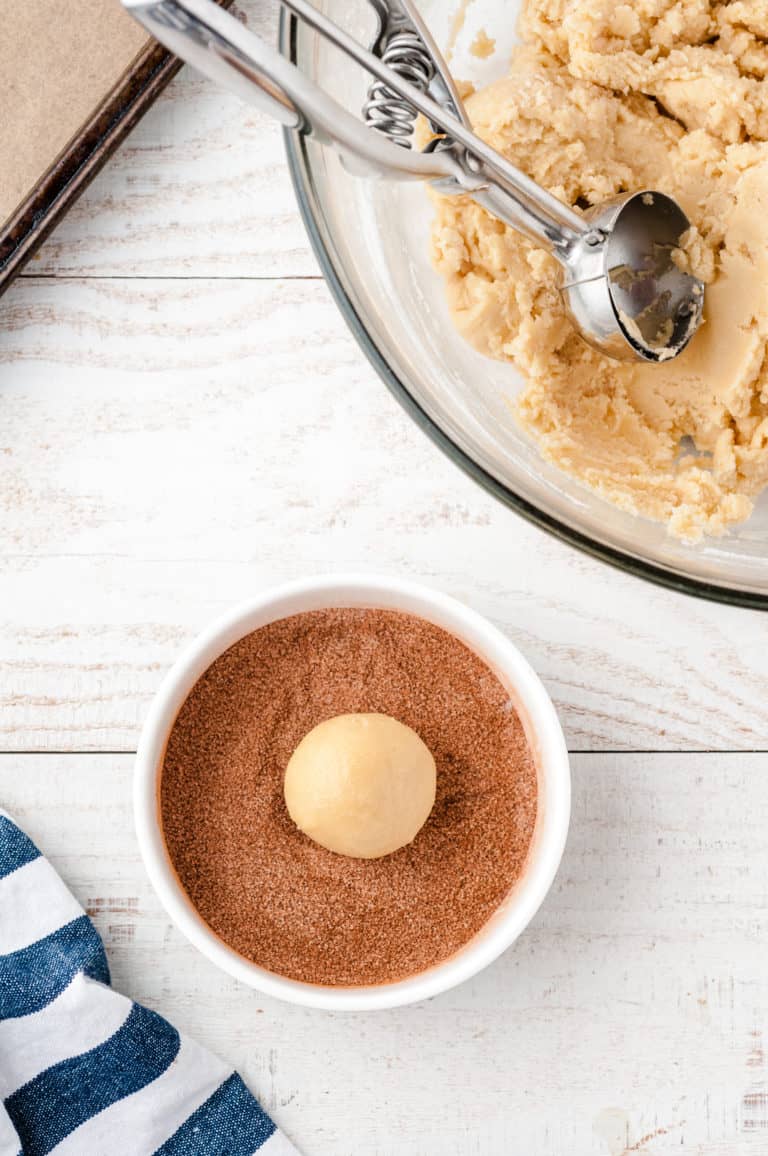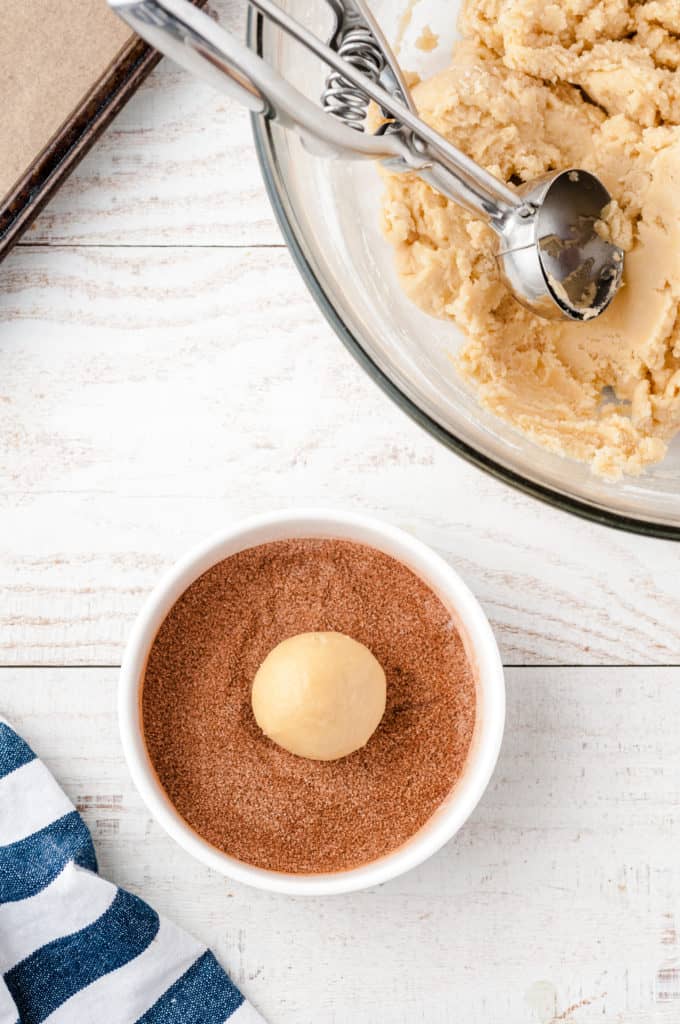 Common Questions About Maple Snickerdoodles
Do You Flatten Snickerdoodles Before Baking?
No, and here's why. Snickerdoodles spread out easily during baking. Therefore, in order to ensure they don't end up like crackers, you have to take some precautions. The three most important precautions are not overmixing, chill before baking, and bake them as rolled balls. All of these steps give you the confidence you'll end up with the perfect snickerdoodle. Flattening them will only make them melt more than you want them to.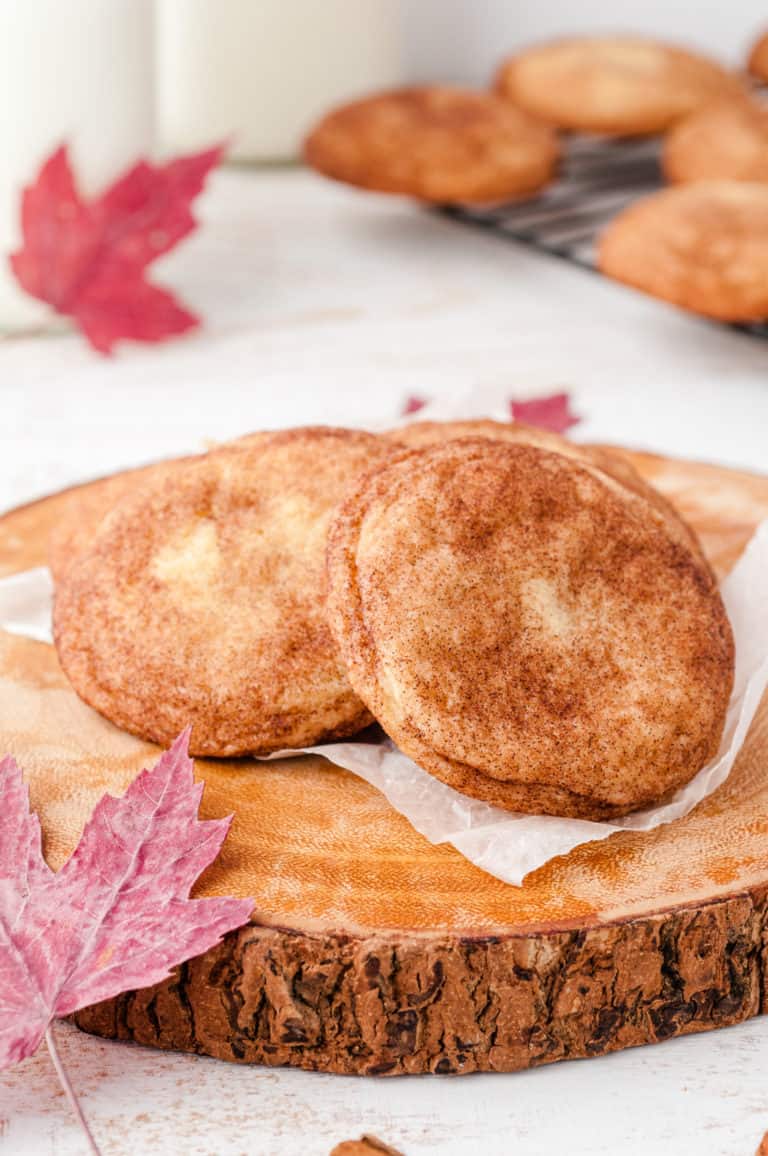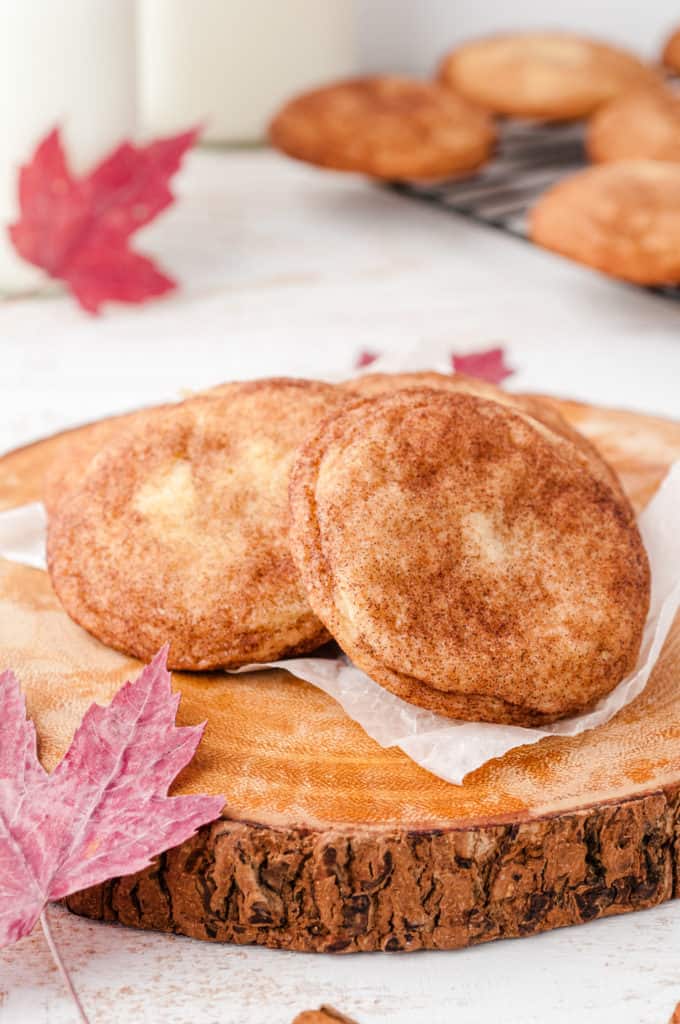 If you loved these Maple Snickerdoodles, let me know in the comments below or on social media!
Other Cookie Recipes You'll Love: