Brookies are a fun, easy dessert that brings together two of the best desserts: brownies and cookies! Best of all, they're ready in only 30 minutes and require minimal effort.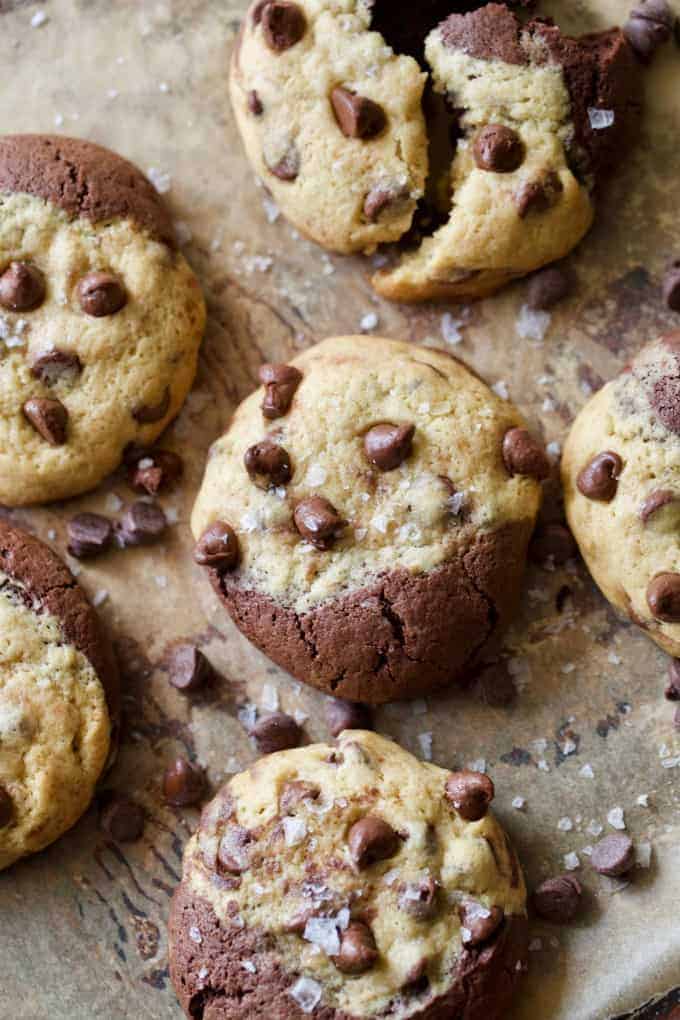 If you're someone who says "one of each, please" when asked "Would you like a cookie or a brownie?" you're going to love Brookies! As I like to say, Brookies are "where brownies and chocolate chip cookies become one." (Brownie + cookie = Brookie!)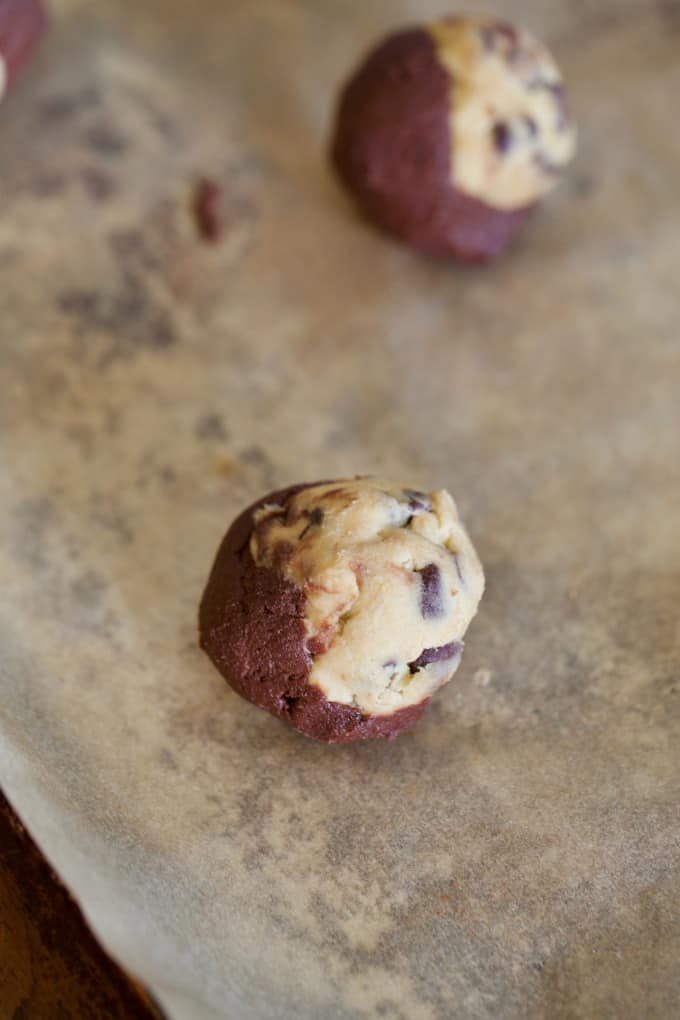 While there's nothing wrong with the singular flavors of rich, fudgy brownies and sweet, chocolatey chocolate chip cookies, desserts can always be improved... so why not combine the two? Brookies (sometimes called "Brookie Cookies") are a little like ice cream sandwiches — while cookies and ice cream are two fantastic desserts that stand on their own, something incredible happens when you bring both of them together.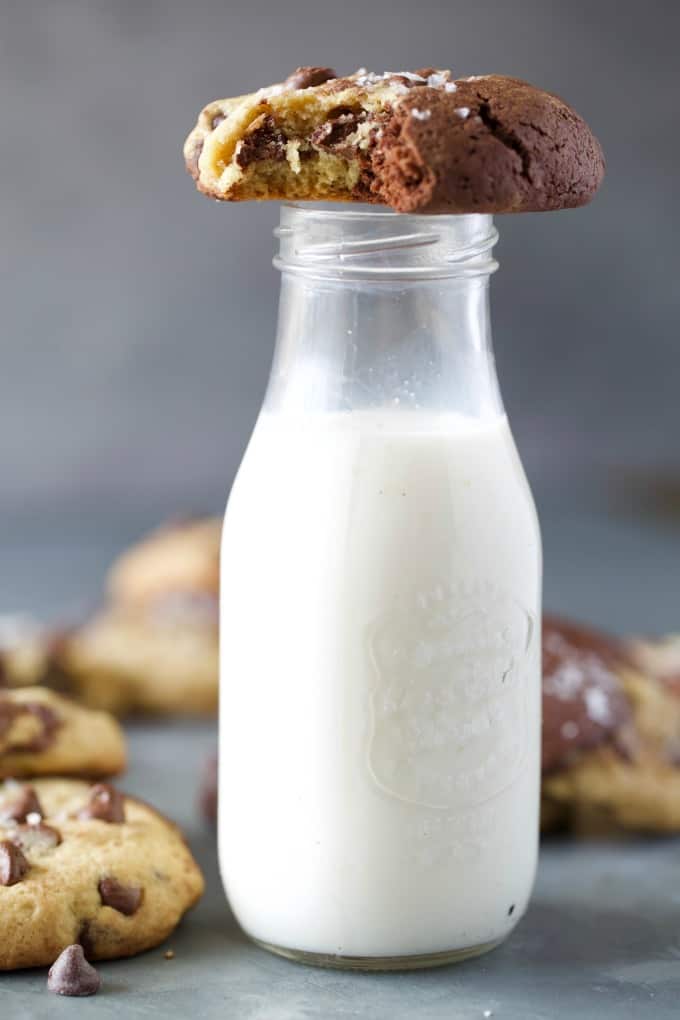 Brookies- A Fun and Easy Dessert That Impresses
I love to make impressive and beautiful desserts. Lemon Poppy Seed Cake, Pear Spice Cake with Salted Caramel, Fresh Raspberry Cream Cake... those desserts all have a serious "wow" factor. Sometimes, though, you want to put together a memorable dessert that isn't too time-consuming.
That's where Brookies come in. Brookies will get people talking, but they're foolproof. You simply make chocolate chip cookie dough and brownie dough, scoop one tablespoon of each, and then combine the two scoops into one ball. Bake on a prepared baking sheet and your Brookies are ready to serve.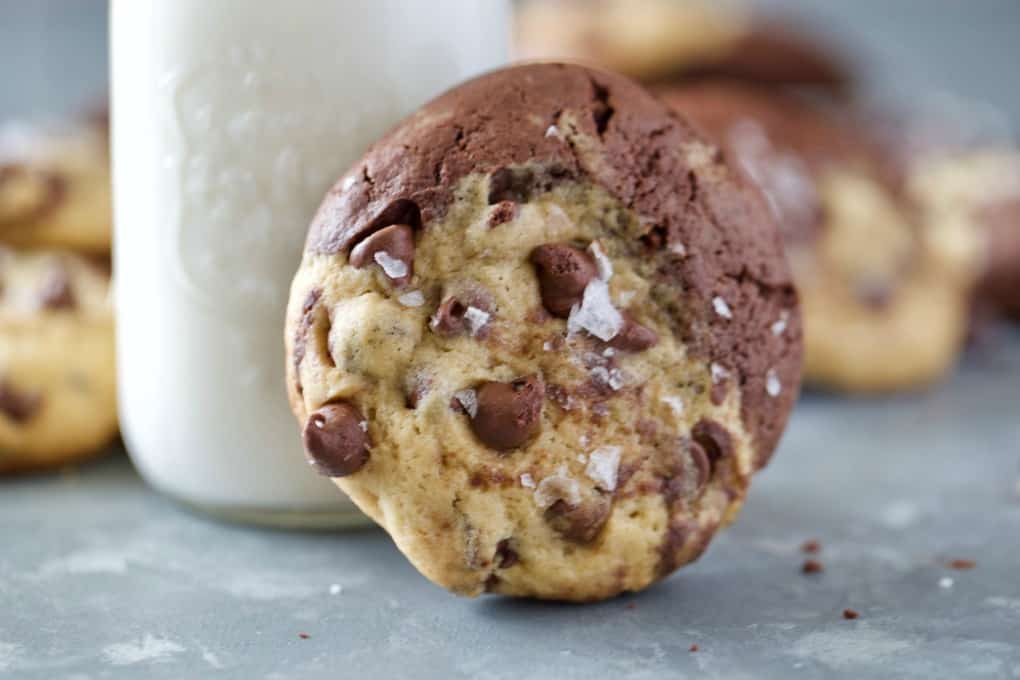 Brookies make for a great last-minute dessert choice. They have something a little special about them that makes it seem like you put in a lot of extra effort, but it really only takes a few additional minutes to make one more batter.
And although it should go without saying, Brookies taste incredible! You'll just have to make the recipe to find out for yourself. Enjoy!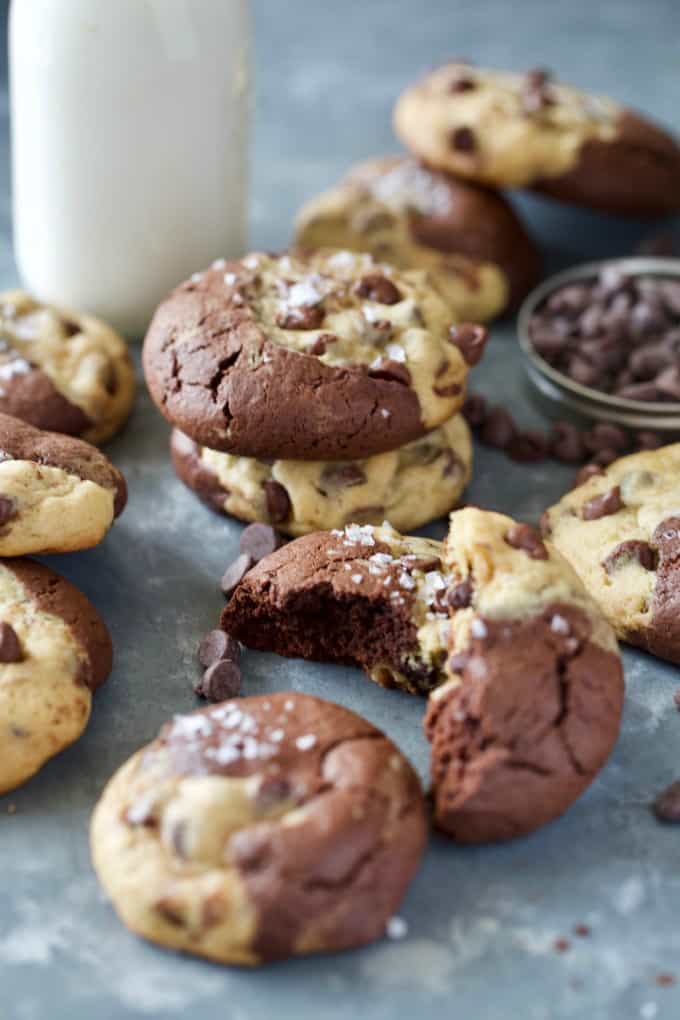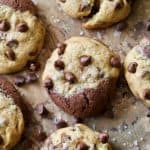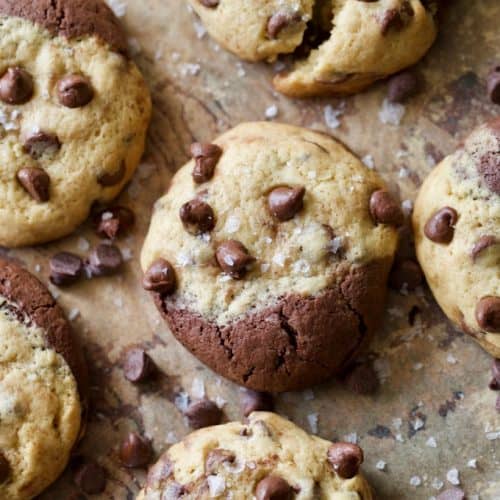 Brookies
Where brownies and chocolate chip cookies become one.
Ingredients
Chocolate Chip Dough
¾

cup

unsalted butter

room temperature

½

cup

sugar

½

cup

brown sugar

2

eggs

1

teaspoon

vanilla

2

cups

all-purpose flour

¼

cup

cup corn starch

½

teaspoon

baking soda

½

teaspoon

salt

1

cup

chocolate chips
Brownie Cookie Dough
½

cup

unsalted butter

melted

1

cup

sugar

2

eggs

1

teaspoon

vanilla

1

cup

cocoa powder

1 ½

cups

all-purpose flour

½

teaspoon

salt

½

teaspoon

baking powder

Flaked sea salt
Instructions
Preheat oven to 350 degrees. Line 2 baking sheets with parchment paper.

To make the chocolate chip dough beat butter and sugars until light and fluffy.

Beat in eggs and vanilla.

In a small bowl combine dry ingredients. Stir dry ingredients into the wet ingredients until combined.

Cover bowl and freeze while making brownie batter.

To make the brownie batter whisk together melted butter and sugar.

Add eggs and vanilla and whisk until incorporated.

Add dry ingredients and whisk until flour is incorporated.

Scoop and roll 1 tablespoon of the chocolate chip cookie dough.

Scoop and roll 1 tablespoon of the brownie cookie dough.

Press brownie and chocolate chip cookie dough balls together then roll into one ball.

Place balls on the prepared baking sheet 2 inches apart.

Sprinkle with flaked sea salt, if desired.

Bake cookies for 10 to 12 minutes.

Store cookies in an airtight container for up to 1 week.