Trying to keep your immune system running at 100% this cold and flu season? This tasty, kid-approved Cold Fighting Smoothie will load up your body with important nutrients!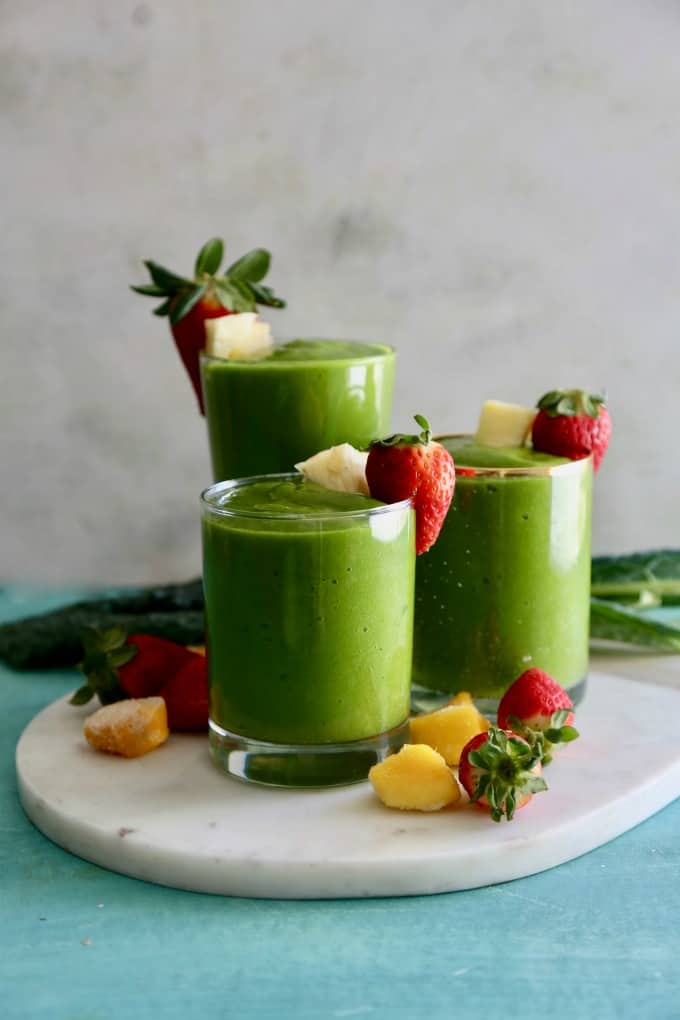 I know what you may be thinking. A smoothie... in the winter?
It may be cold where you are right now. For some of you, it may be really, really cold. But trust me on this one — a smoothie can be a great way to quickly and easily consume a heck of a lot of valuable, immune-boosting vitamins and nutrients. (And a cold smoothie is a great excuse to curl up next to a warm fireplace.)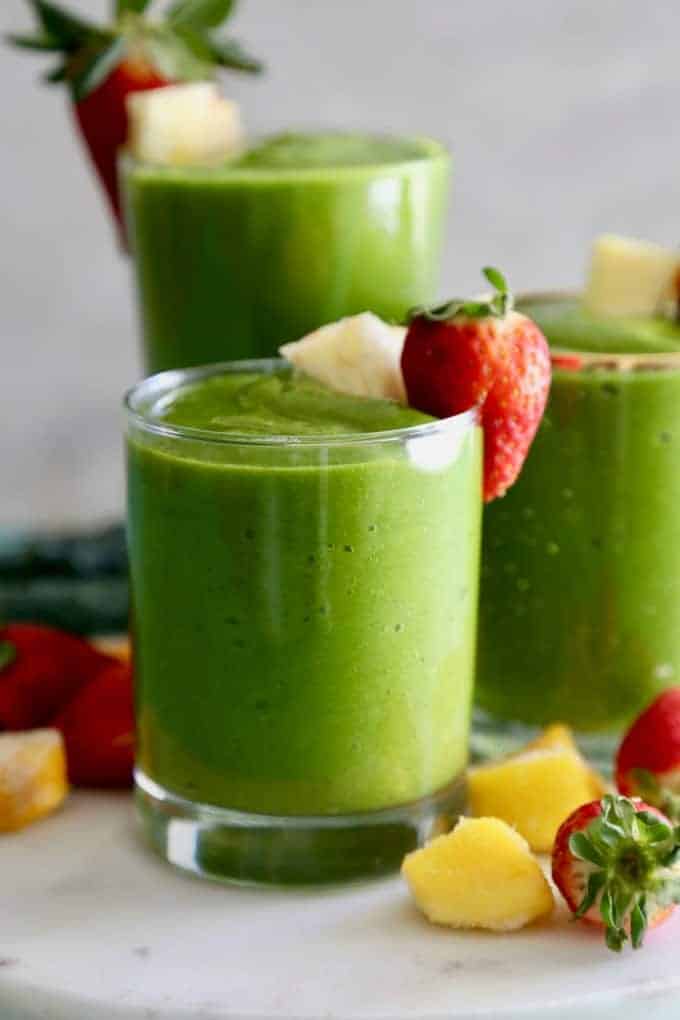 With the nasty cold and flu season we're having this year, it's really important to keep our immune system in tip-top shape. I've found that drinking green smoothies like this Cold Fighting Smoothie really help fend off the "bad bugs" that seem to be lurking everywhere this time of year, plus they provide a wonderful energy boost.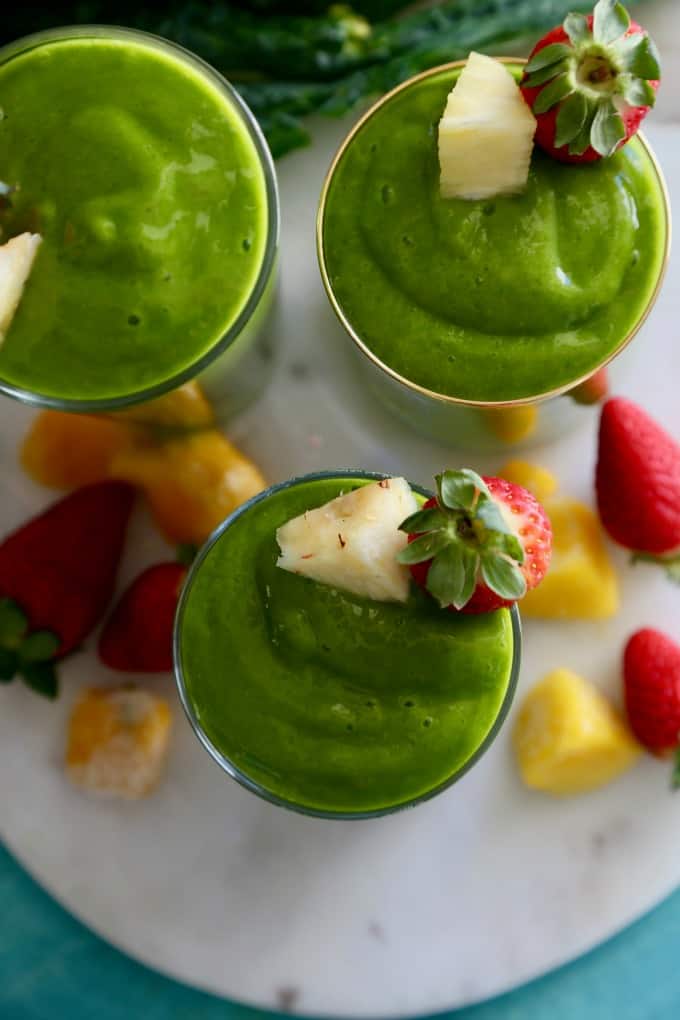 This Cold Fighting Smoothie is kid approved, too, thanks to the addition of plenty of sweet fruit — but it contains no added sugar like many commercially available smoothies. Added sugar can suppress the immune system, so a homemade smoothie is your best bet this time of year!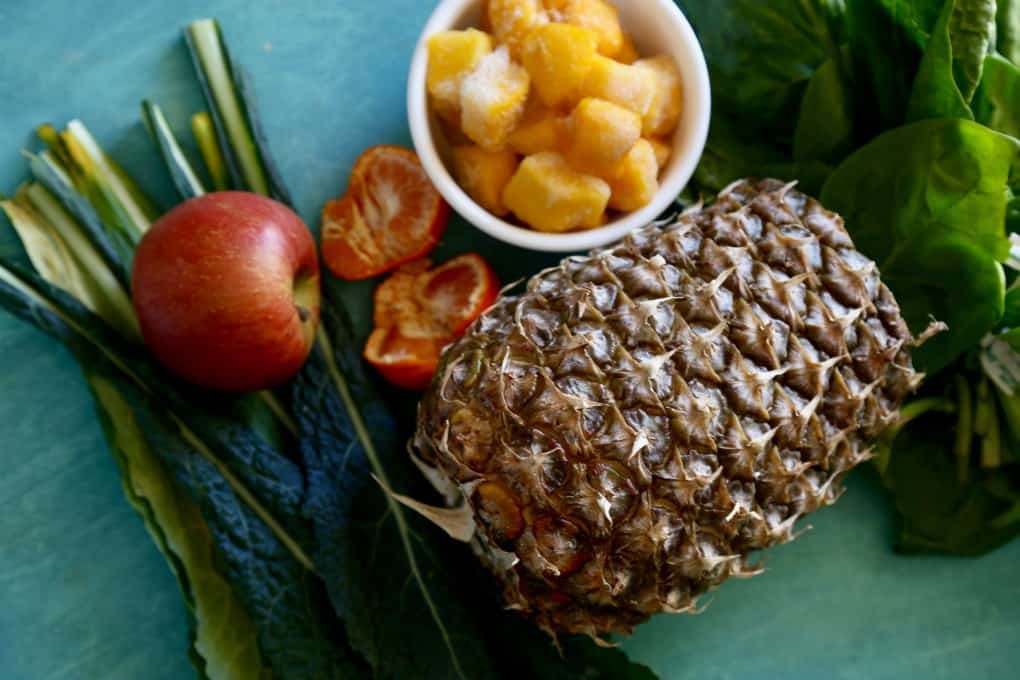 The Immune-Boosting Ingredients in This Cold Fighting Smoothie
In this smoothie, you'll find two vegetables and four fruits, all packed with powerful immune-boosting nutrients:
Spinach: Vitamin C and Folate
Kale: Vitamin C and Folate
Mango: Vitamin C and Vitamin A
Pineapple: Vitamin C and Bromelain
Apple: Querectin
Orange juice: Vitamin C
Not bad for a smoothie you can whip up in only five minutes! These ingredients will also serve as a pick-me-up when you're feeling rundown.
If you want to try another smoothie after this one, try my Raspberry Pomegranate Smoothie. If you'd like, you can sneak a little spinach into that one to even further boost the nutrient level.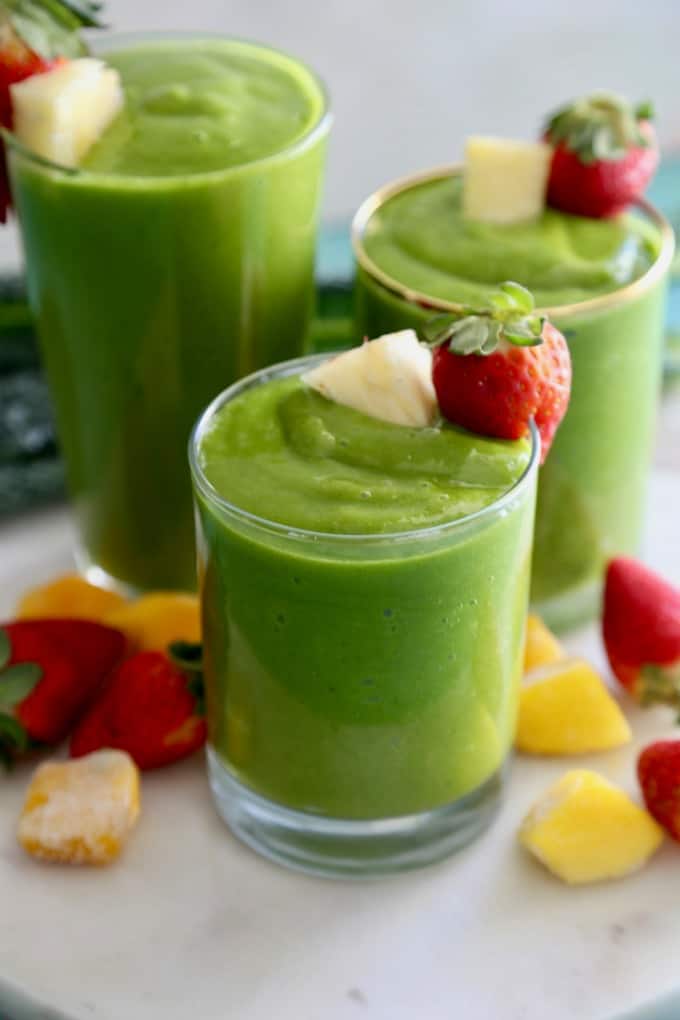 Here's to staying healthy in the new year!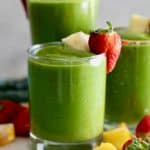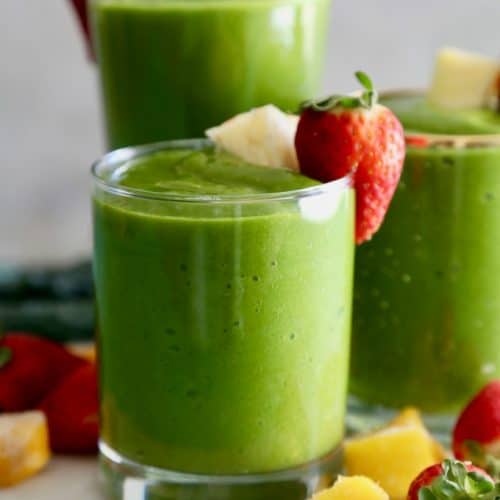 Cold Fighting Smoothie
Up your vitamin intake this year with this delicious, kid approved, cold fighting green smoothie.
Ingredients
½

cup

spinach

fresh

½

cup

kale

fresh

½

cup

mango

fresh or frozen

½

cup

pineapple

fresh

½

apple

core and seeds removed

1

cup

orange juice
Instructions
Blend all ingredients in a blender until smooth.

Serve immediately.