If you thought cookies couldn't get any better, try these tasty M&M Chocolate Chip Pudding Cookies. Cookies, M&Ms, chocolate chips, and pudding mix... what's not to love?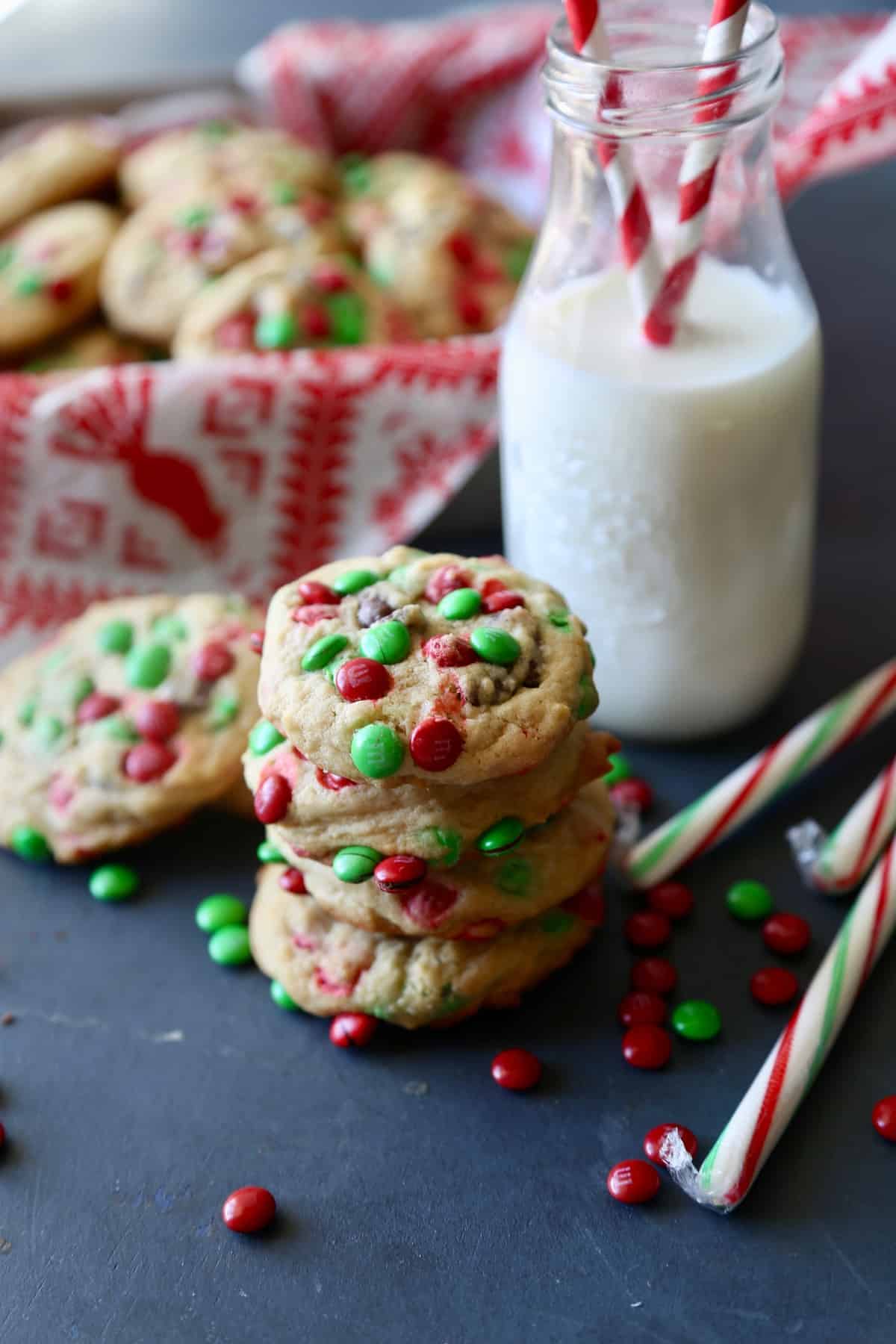 Pudding cookies? Oh yes, pudding cookies!
There are some cookies that you just know will be a hit no matter where you take them. They're so delicious that you only have to put them out for consumption, walk away for a few moments, and come back to find nearly the entire platter down to the crumbs.
These M&M Chocolate Chip Pudding Cookies are definitely that kind of cookie. The name alone is enough to perk up the ears even of those who usually pass up cookies. (I don't know how or why people pass up cookies, but it happens.) There is something about appending the words "M&M chocolate chip pudding" to the word "cookie" that makes people unable to resist putting their hand out to snag at least one.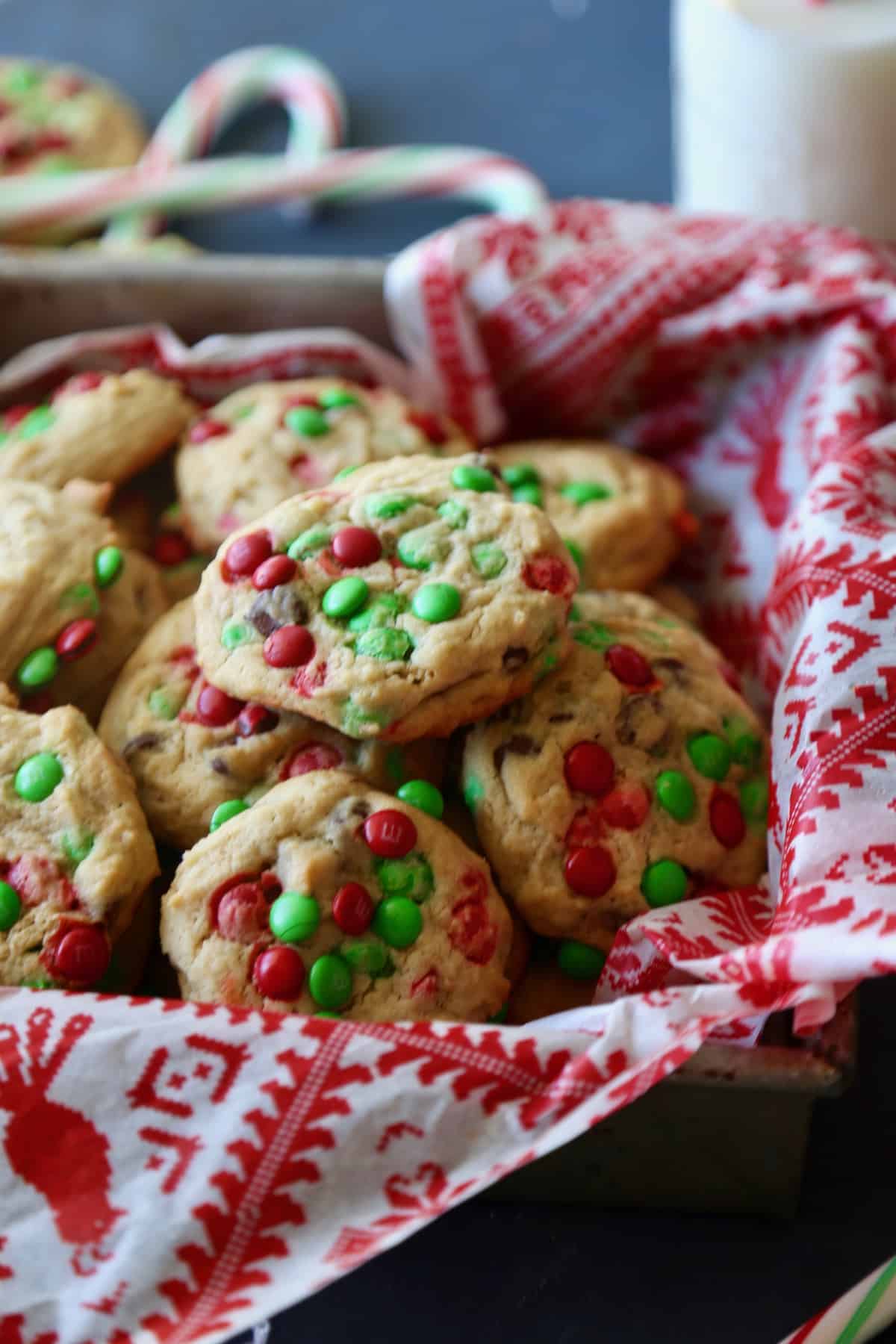 M&M Chocolate Chip Pudding Cookies are perfect for the holiday season or any time of year. I used seasonal red and green mini M&Ms, but with the wide variety of mini M&M colors out there (seasonal or otherwise), you can really match them to just about any holiday or occasion. (Including the "cookies just because" occasion!)
The pudding element is thanks to the addition of vanilla instant pudding mix, which gives the cookies a delicious vanilla pudding flavor and a soft, chewy texture. No hard, crunchy cookies here!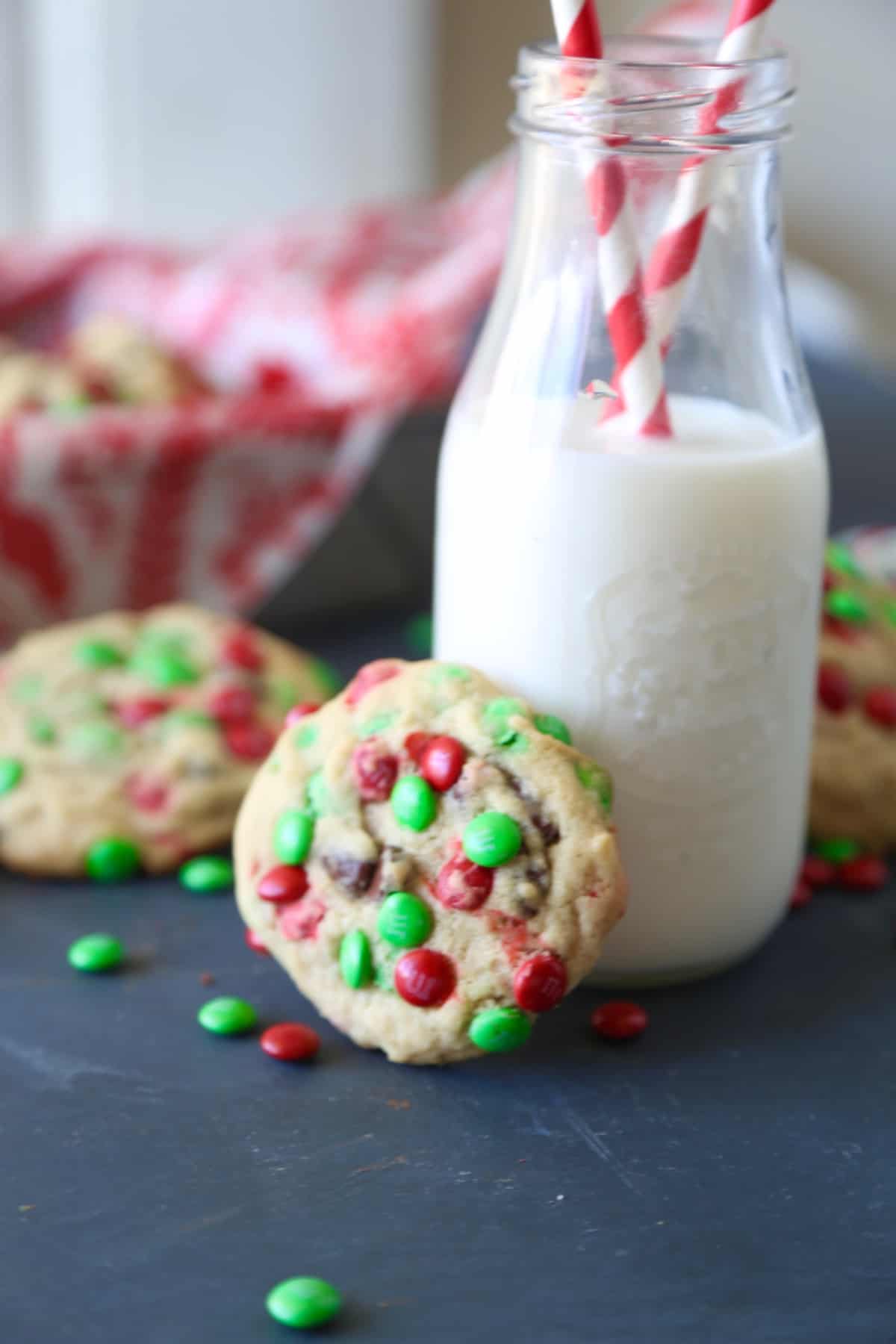 If you can resist keeping them all for yourself after you try them, M&M Chocolate Chip Pudding Cookies are perfect to take to holiday parties. They also make a great food gift—wrap up a plate of them and give them to your family, friends, co-workers, and neighbors. Trust me when I say everyone will love the gift of these!
If you have a chance to make these pudding cookies (and I hope you do!), please leave me a comment and let me know how you liked them.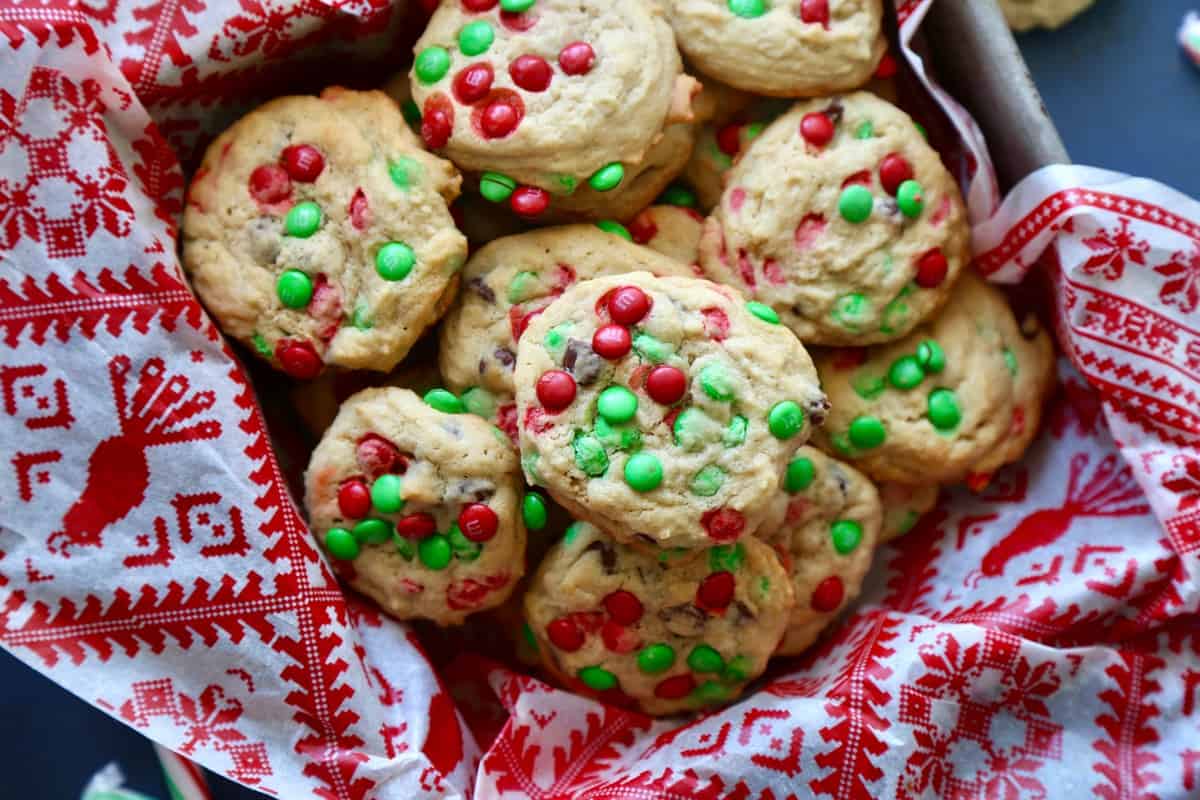 M&M Chocolate Chip Pudding Cookies
Easy cookies that are perfect every time!
Ingredients
1

cup

butter

1

cup

sugar

1

cup

brown sugar

1

teaspoon

vanilla

2

eggs

2 ¾

cups

flour

1

teaspoon

baking soda

¾

teaspoon

salt

8

tablespoon

one large box Vanilla Instant Pudding Mix

1 ½

cup

chocolate chips

1 ½

cups

mini M&M's
Instructions
Preheat oven to 350 degrees.

Line 2 cookie sheets with parchment paper or a silpat.

Mix together butter and sugars until light and fluffy, add vanilla and combine.

Add eggs, one at a time, mixing thoroughly in between.

Stop your mixer and add flour, baking soda, salt and pudding mix.

Mix on low until just combined.

Add chocolate chips and M&M's; stir to combine.

Scoop 1 tablespoon size scoops onto a cookie sheet 2 inches apart.

Bake for 10-12 minutes.