This Marinated Tomato Onion Salad will be a delicious side dish for any summer get together. Rich in flavor and great for a make-ahead option, it will make your barbecues a breeze. Full of tomatoes, onions, and fresh herbs, it's a salad that's sure to satisfy.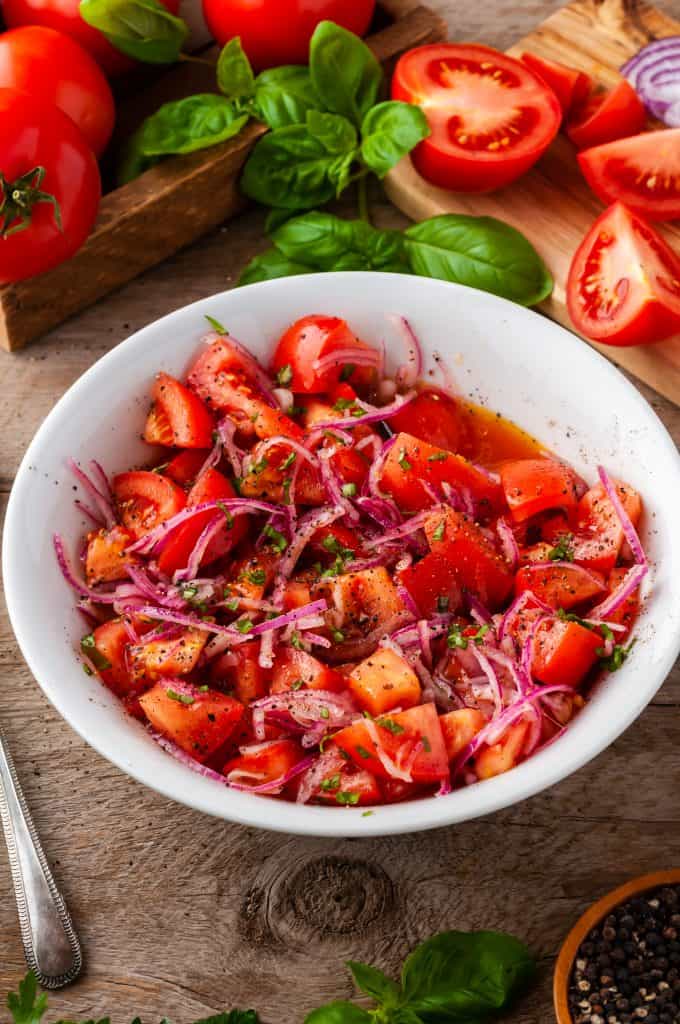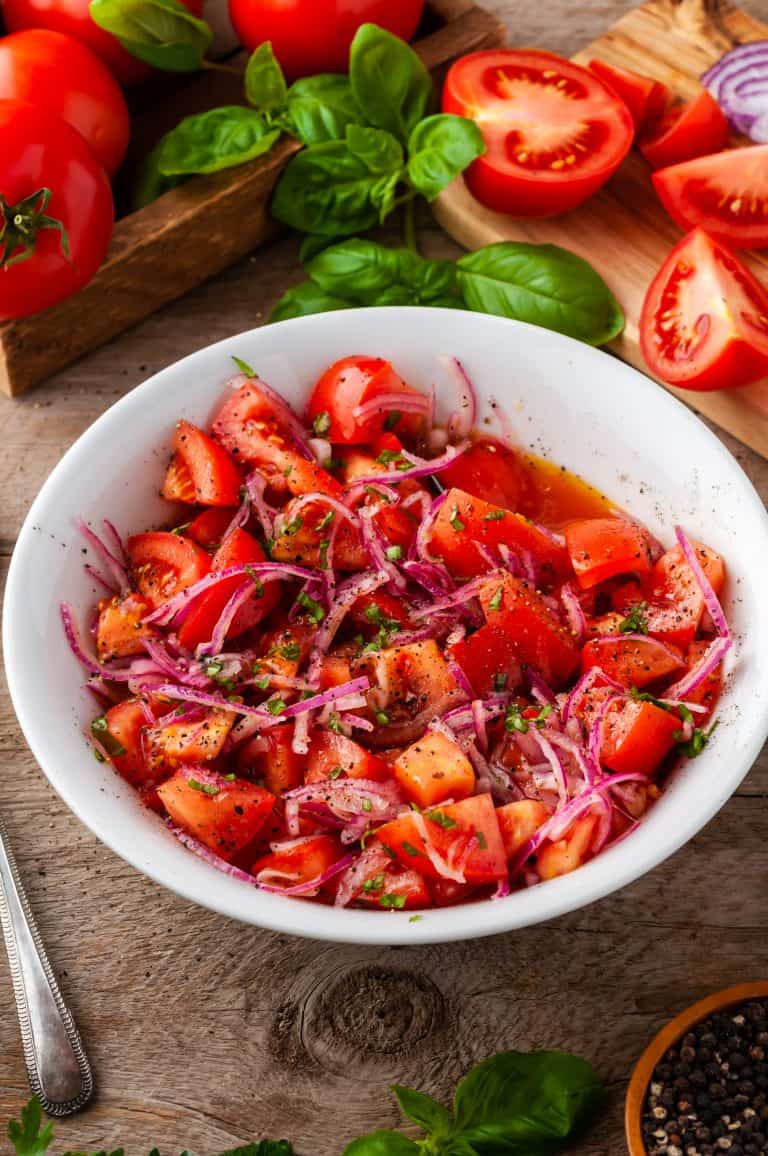 I enjoy fancy foods from time to time, but when it comes to summer, I tend to go for the simpler ones. Summer is always so busy and it feels like there's always a lot to get accomplished or events to attend. Since I'm a foodie, I still enjoy bringing dishes that people love, but I try to keep it quick. I often use this Marinated Tomato Onion Salad as a go-to option because it's so fast, but it's gobbled up everywhere I take it.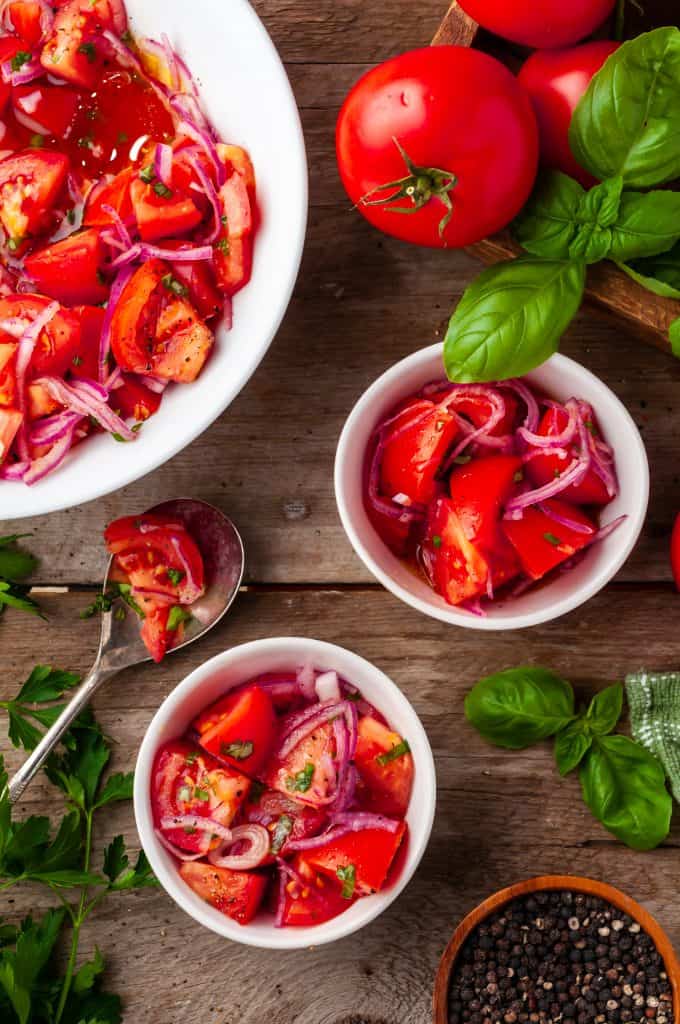 Some other dishes I tend to gravitate towards during the summer are this German Idaho Potato Salad or this Pesto Pasta Salad. Depending on how much time I'm working with will decide which recipe I go with. Good food doesn't have to be complicated and this recipe, along with many others I've mentioned, are proof of that! So, go whip up this delicious side dish and enjoy a cocktail with the extra time you made for yourself.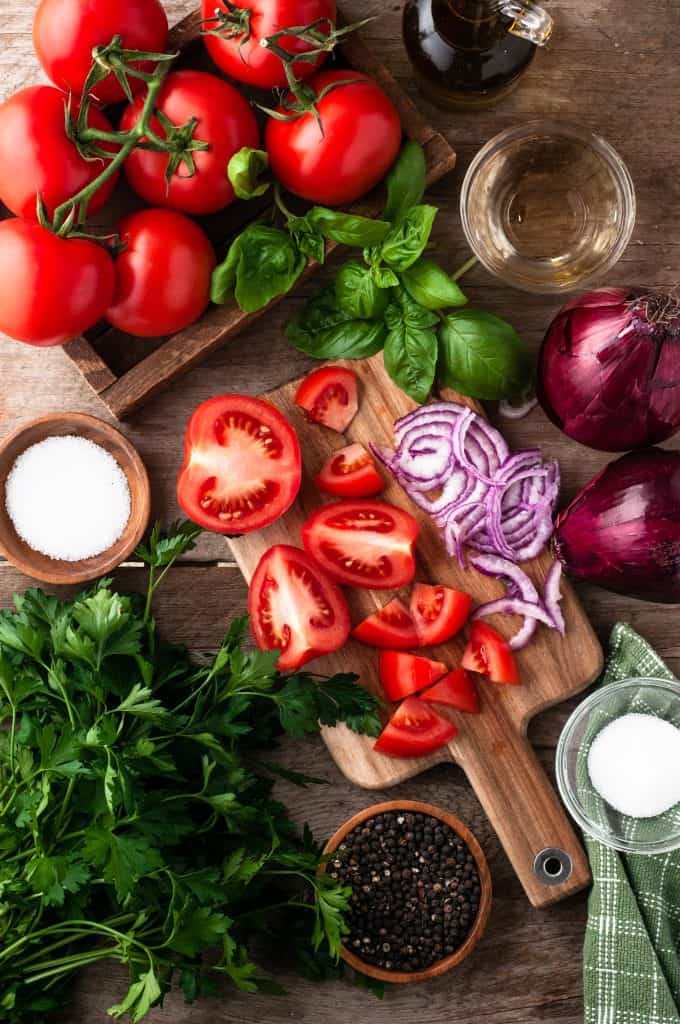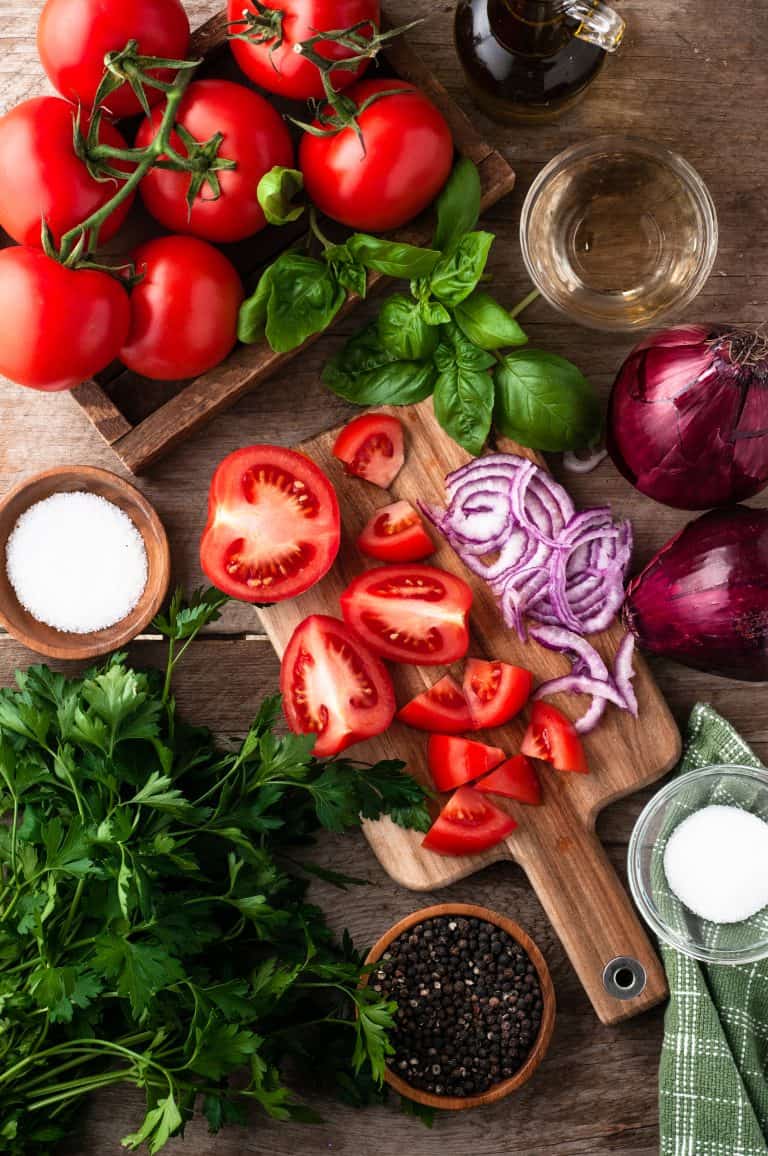 How to Make Marinated Tomato Onion Salad
Mix the dressing - Mix together the olive oil, salt, vinegar, basil, and sugar.
Combine ingredients - Place the tomatoes and onions in a bowl and pour the oil mixture over the top. Toss to coat.
Marinate - Place in the fridge for at least 4 hours.
Serve - Garnish if desired, serve, and enjoy!
Tips and Variations
Storage - Store in an airtight container in the fridge for up to 4 days. I do not suggest freezing this tomato salad.

Use other veggies - If you're not a huge fan of tomatoes and onions, you can always use the same amount of veggies you prefer. You can still use the same dressing included in the recipe.
Add other seasonings - If desired, you can always add other seasonings to adjust the flavor profile of the dish. For example, try using Mexican, Cajun, Greek, etc. This may help the dish match whatever the main meal is, even more!
Make it spicy - If you want a little kick outside of the onions, some crushed red pepper will do the trick! I wouldn't add more than a teaspoon.
Double the batch - This dish is easy to make a lot of, if you've got the time to slice the tomatoes and onions. So, if you need an extra large batch, you can easily double or even triple it!
Make this keto - This dish is already very keto-friendly outside of the sugar. However, simply substitute the sugar for a keto-friendly granulated sweetener such as Swerve, and you've got a keto dish.
Remove the sugar - If desired, you can try the dish without sugar at all. I prefer it with the sugar, but it's still delicious without it as well.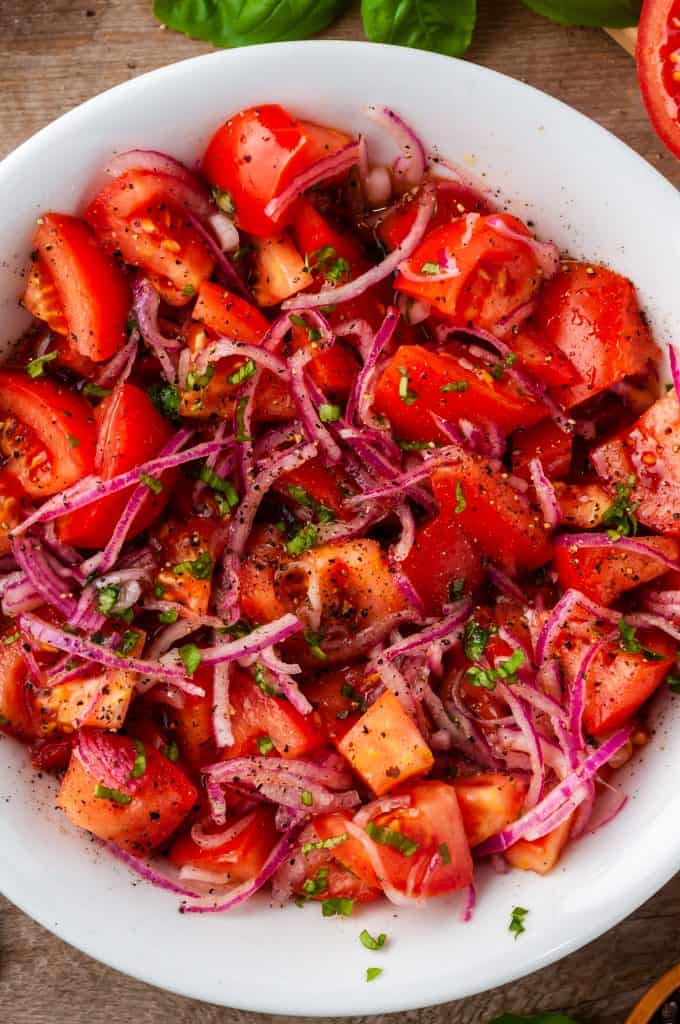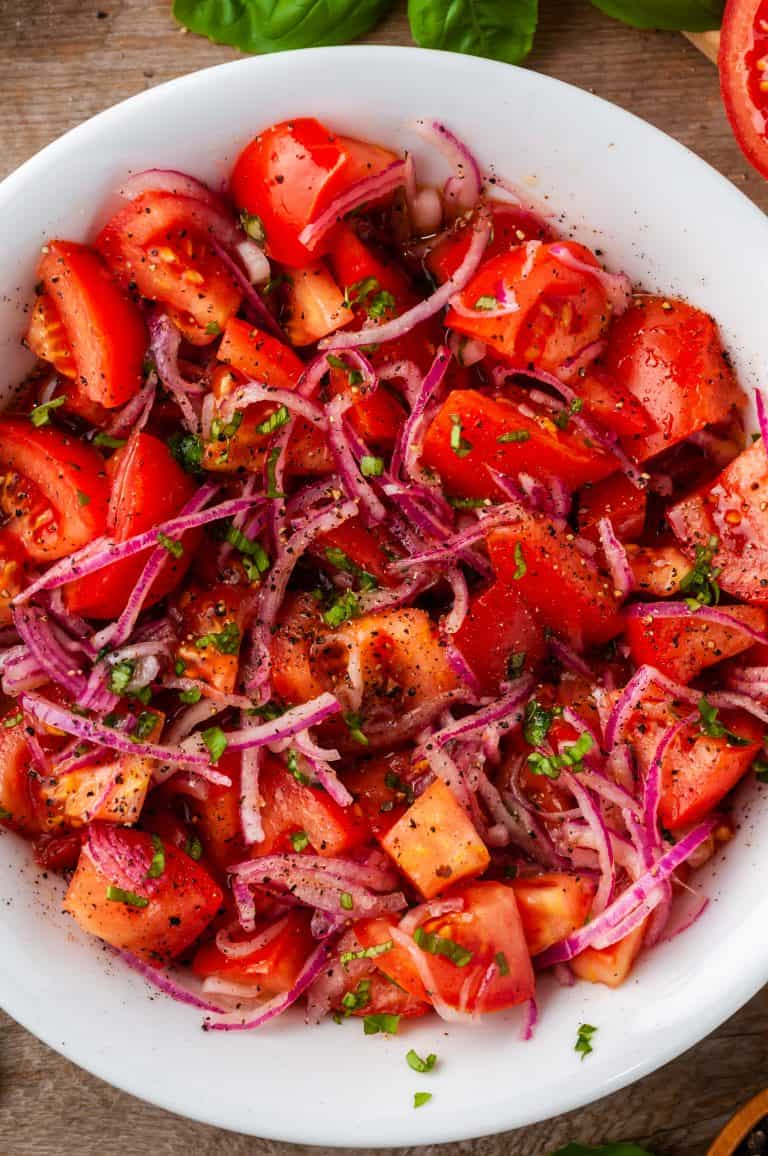 Common Questions About Marinated Tomato Onion Salad
Can You Marinate Vegetables Overnight?
Most veggies do well overnight, especially in marinade as it somewhat protects the vegetables. However, if they're not fully submerged, it doesn't protect them a ton. Due to this, it's best to serve softer vegetables like tomatoes after a few hours of marinating. If you're dealing with harder vegetables like carrots, these will do just fine marinating overnight.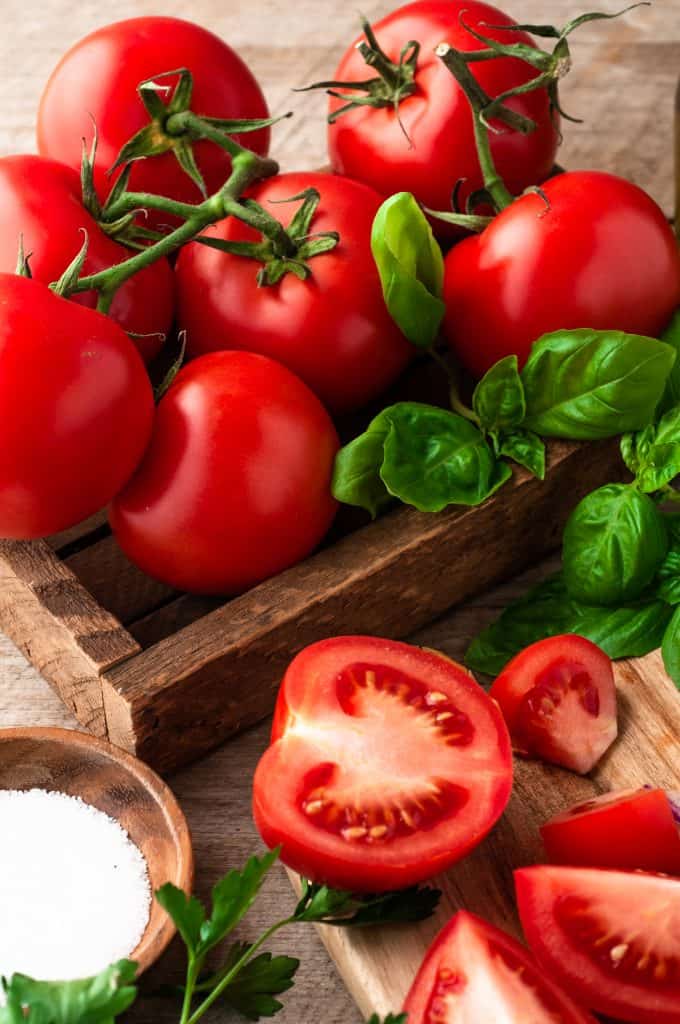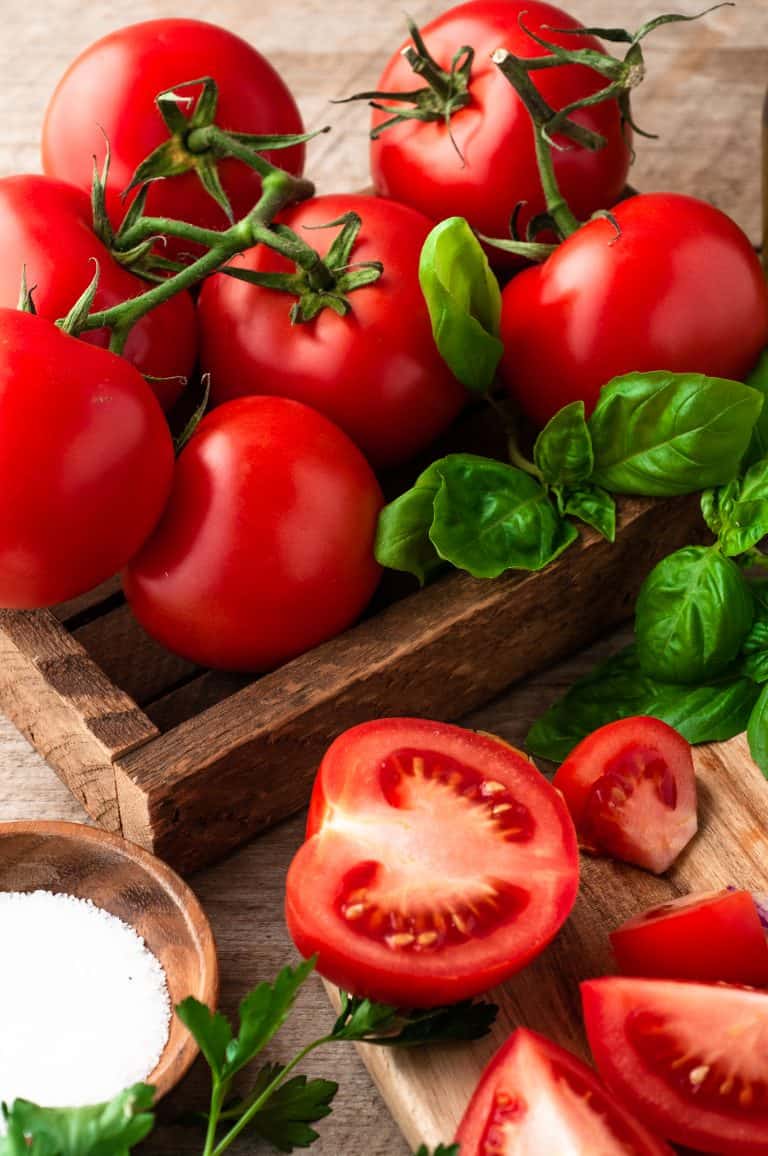 If you have any questions or simply love this Marinated Tomato Onion Salad as much as I do, please let me know in the comments below!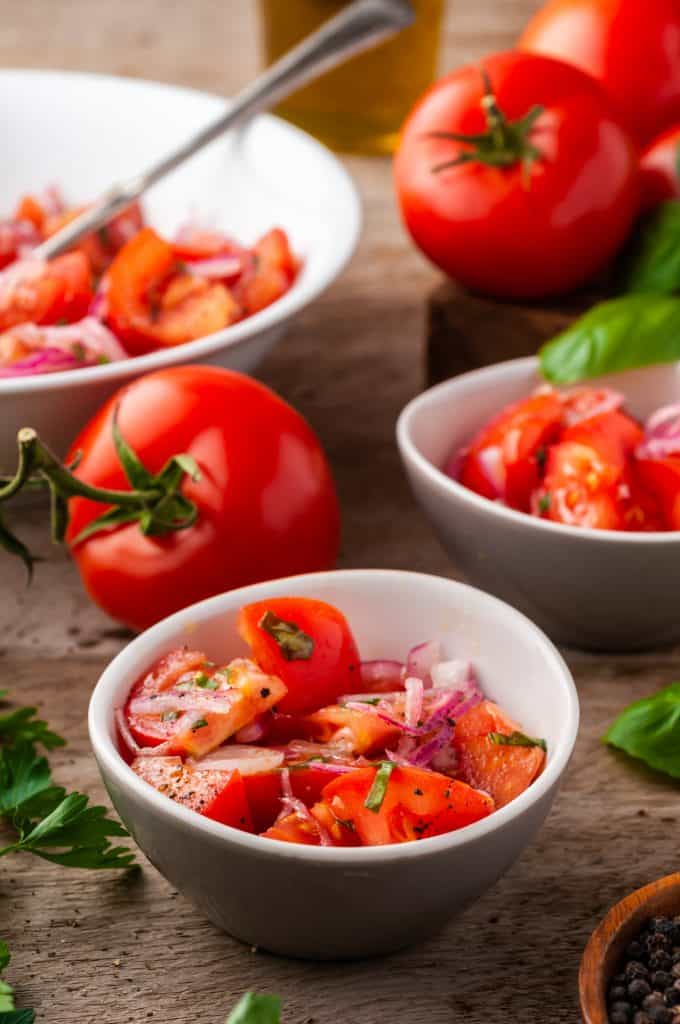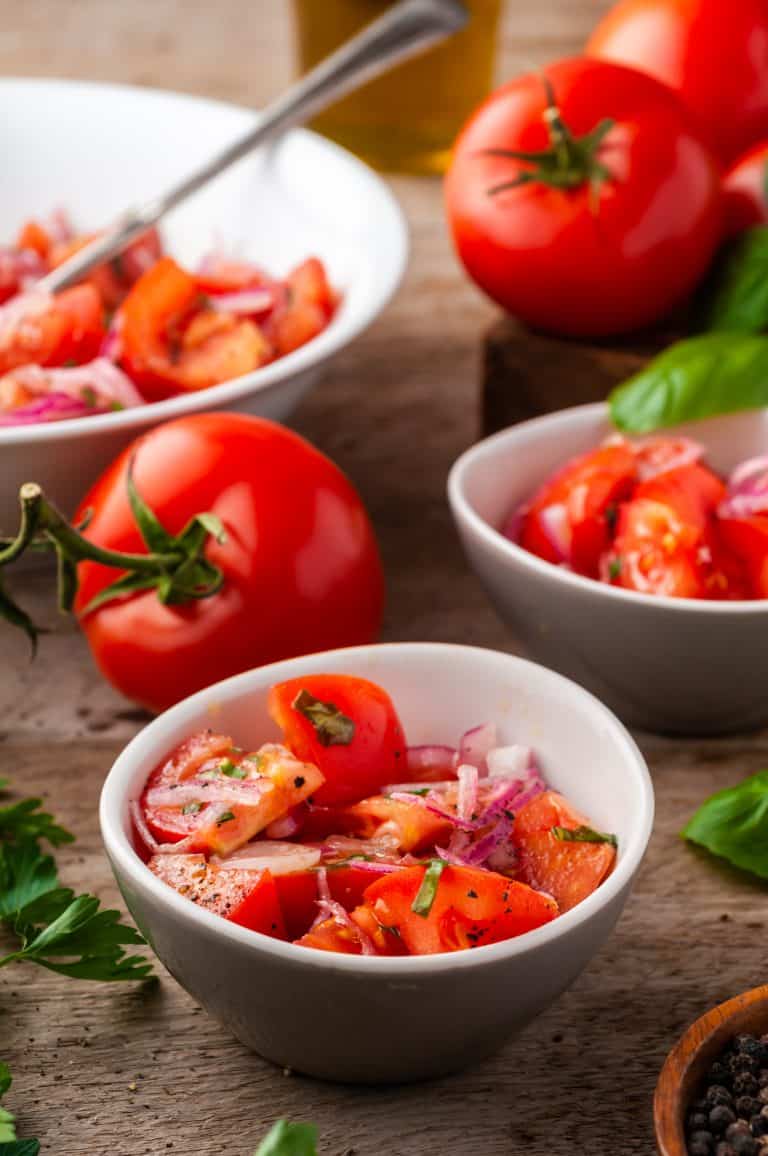 More Salad Recipes You Might Like: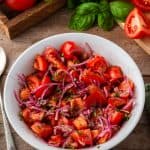 Marinated Tomato Onion Salad
A simple yet delicious salad perfect for anytime of the year!
Keyword:
tomato salad, what to make with tomatoes
Ingredients
1

red onion

thinly sliced

4 to

matoes

chopped into bite sized pieces

½

cup

olive oil

⅓

cup

white wine vinegar

1

tablespoon

sugar

½

teaspoon

salt

2

tablespoons

chopped fresh basil

Fresh parsley for garnish

Fresh ground pepper to taste
Instructions
In a small bowl mix together the olive oil, vinegar, sugar, salt and basil.

Put the onions and tomatoes in a bowl and pour the oil/vinegar mixture over them. Toss to coat.

Let marinate, in the refrigerator, for at least 4 hours.

Serve garnished with fresh chopped parsley and fresh ground pepper.
Recipe Notes
*This is a great make ahead summertime dish to use up fresh garden tomatoes.
*Fantastic as a side or a delicious lunch.
*Feta cheese is a great addition to this salad.