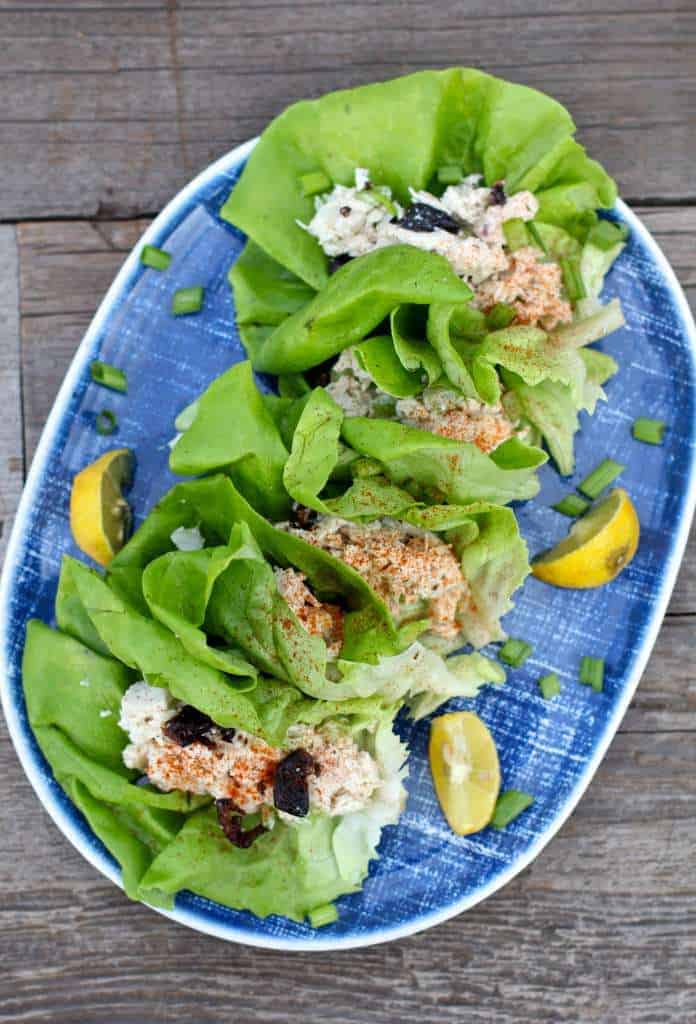 This post was supposed to be a recap about my recent trip to the Sabra Kitchens in Richmond, Virginia. Unfortunately, the day after I arrived, I got extremely sick and had to spend the day in the ER instead of the Sabra facilities. It was such a bummer!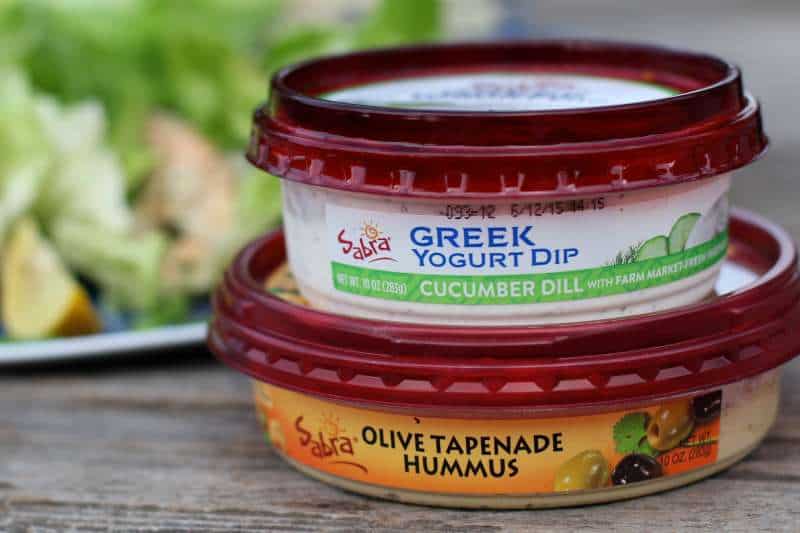 I have been a long time lover of Sabra, and their hummus has been a staple in our refrigerator for years. After this experience, I am not just a lover or their hummus but also a fan of their company and their PR reps. They really went above and beyond to make sure that I got home as comfortably and quickly as possible. To me, this speaks wonders about a company. The fact that they care so much about the people that represent them is very important. Sabra not only exceeds quality in their hummus and other products, but they also get an A+ in public relations!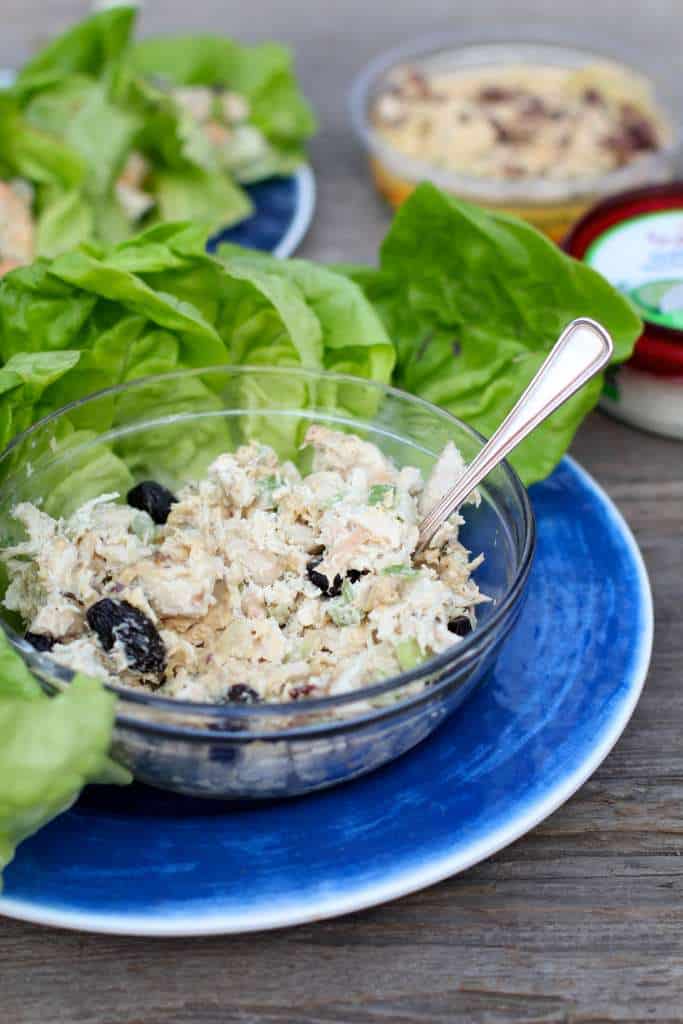 Now that summer is here, we have been eating a lot of salad and cold meals. It is too hot for heavy meals. I have to say it has been a nice break!  I like to make a large batch of this and keep it on hand for quick dinners and simple sandwiches. My kids absolutely love eating salad cups (they will actually eat just about anything in a salad cup), so I have been using lettuce instead of bread a lot lately.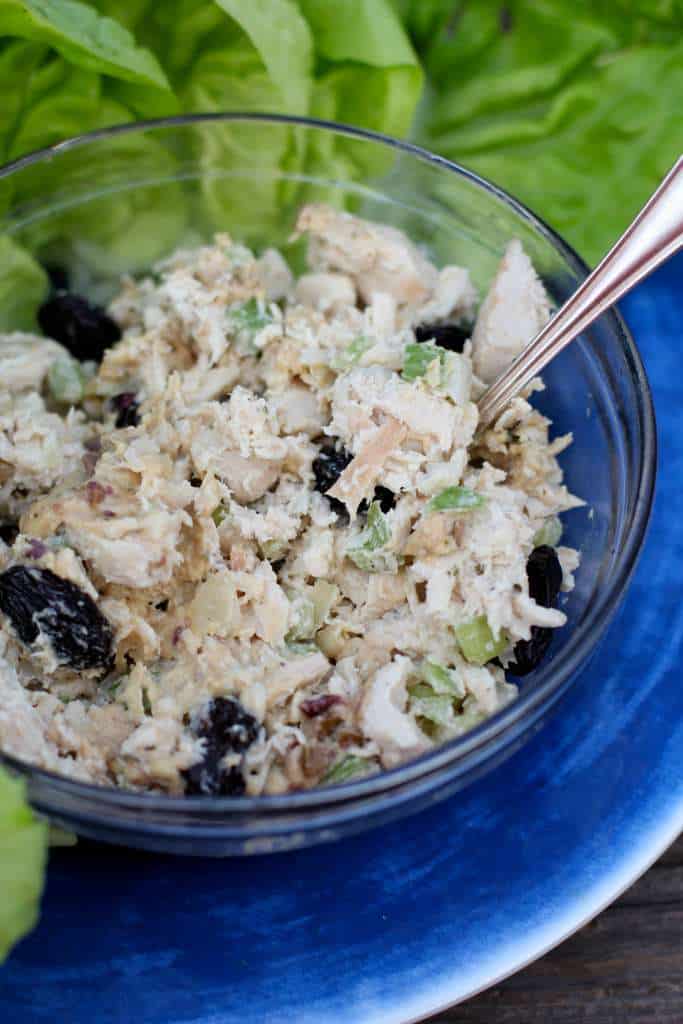 In an effort to maintain a low-fat diet, we have been substituting many ingredients. However, just because we have been substituting ingredients, does not mean we have been substituting flavor! Instead of using the traditional mayo in this recipe, we replaced it with Sabra hummus and Sabra Greek Yogurt dip. Not only is this chicken salad full of protein and light on fat, it is delicious, light, and full of flavor! The next time a recipe calls for mayo or you are thinking about smothering it onto your burger, try replacing it with Sabra hummus or Greek yogurt dip. You will be pleasantly surprised at how good it is!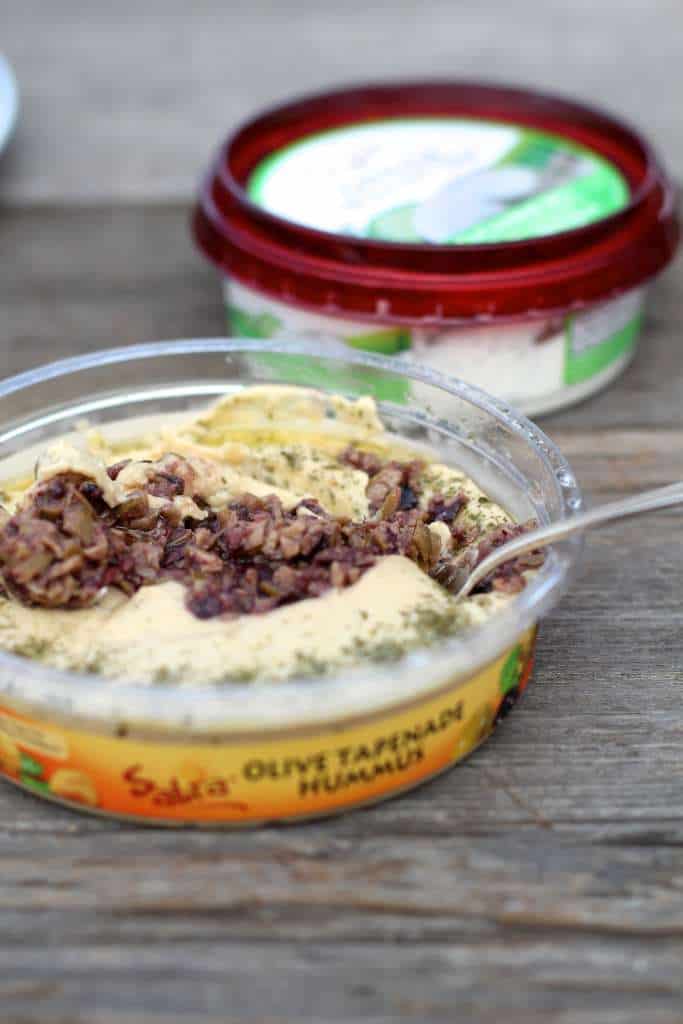 A lightened up version of Chicken Salad will make your summer lunches of weeknight meals simple and delicious!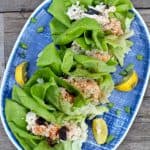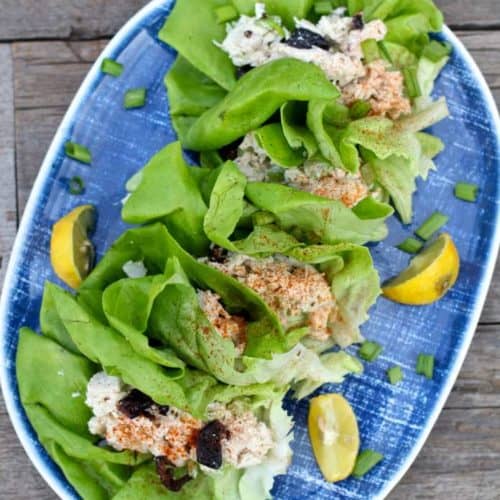 Greek Chicken Salad Cups
Ingredients
1

and ½ cups cooked and diced chicken breast

(I usually buy a rotisserie chicken and remove all of the meat)

¼

cup

finely sliced green onion

1

teaspoon

fresh lemon juice

¼

cup

Sabra Greek yogurt dip

⅓

cup

hummus

¼

cup

kalamata olives

, chopped

¼

cup

finely chopped red bell pepper

¼

cup

finely diced cucumber

¼

cup

finely sliced celery

1

teaspoon

chopped fresh dill

¼

teaspoon

salt

¼

teaspoon

ground black pepper

¼

cup

crumbled feta cheese

1

head of butter lettuce
Instructions
Combine all ingredient in a large bowl and stir to combine.

Place a large scoop onto a piece of butter lettuce and sprinkle with feta cheese.

Enjoy!