This post is sponsored by Almond Breeze Almondmilk.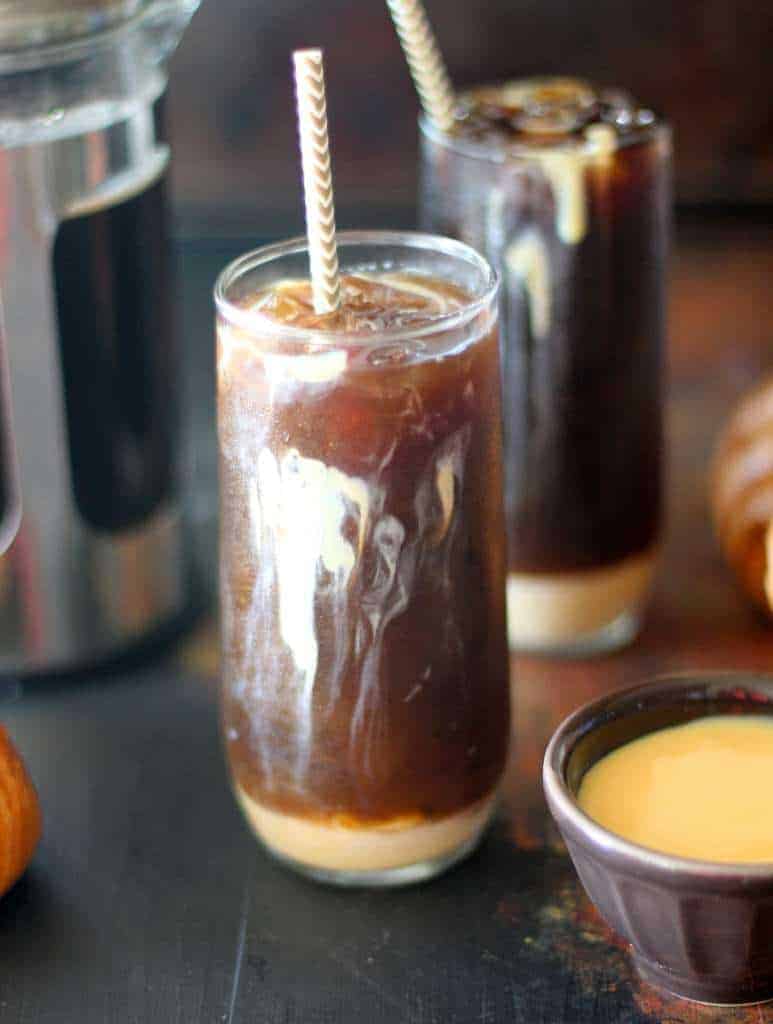 It's Thirsty Thursday! During the summer months, I tend to drink more iced coffee than hot. It is so gratifying on a hot day!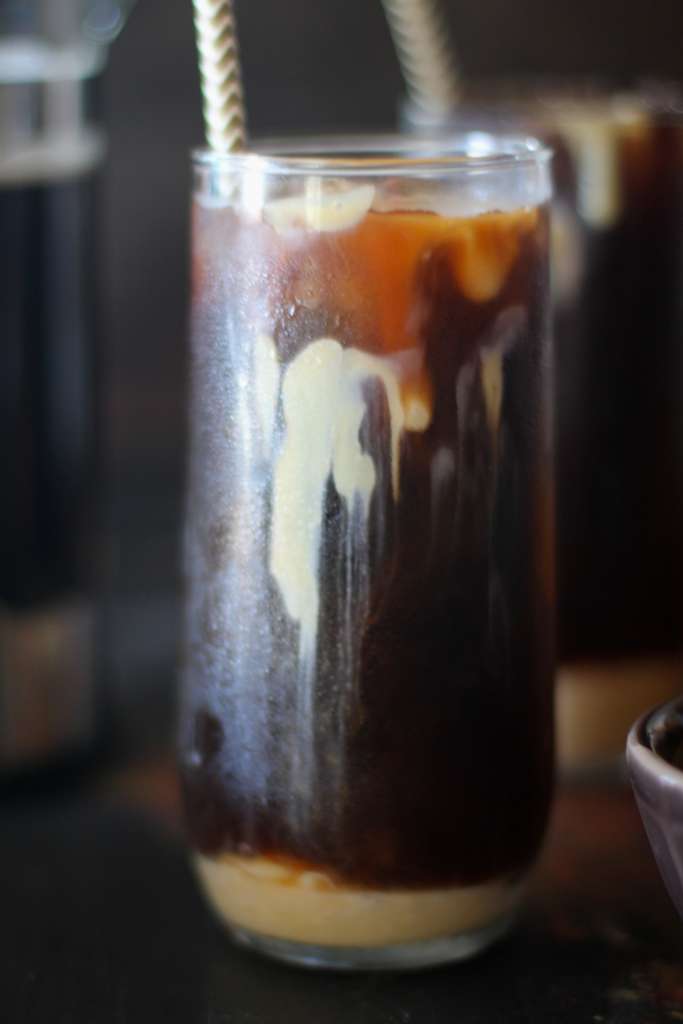 A few months ago I went to a new Chinese bakery in San Diego. On top of having the most amazing pastries (at fabulous prices), they also specialize in Thai Iced Coffee. I had no idea what I was ordering, but after one sip, I was hooked! I knew I had to learn to make them at home asap!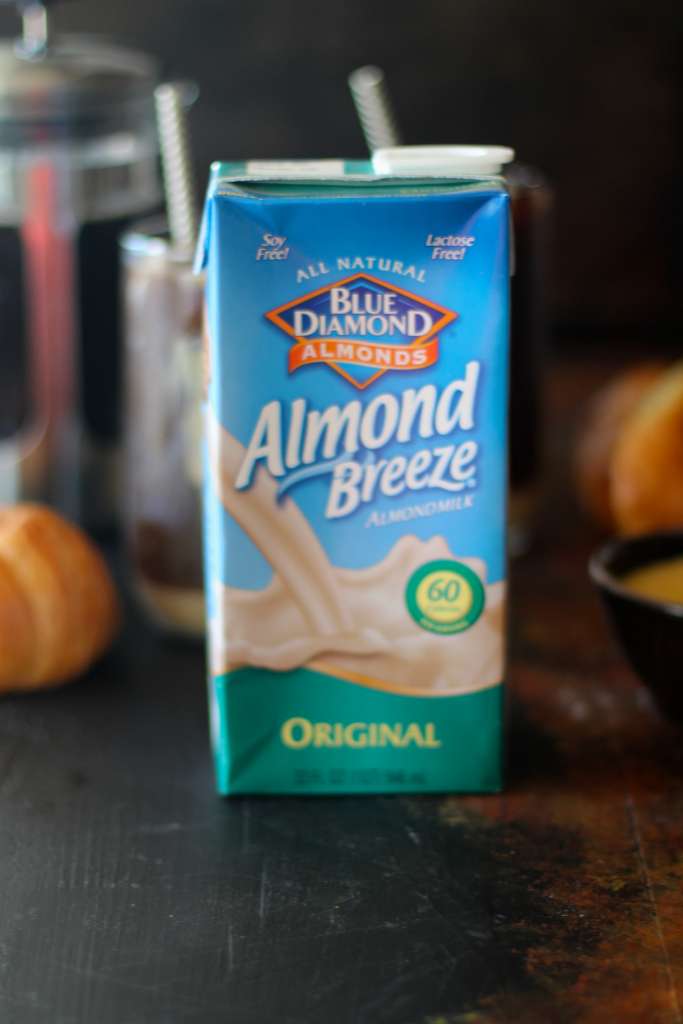 Once home, I promptly googled the recipe. Since too much dairy upsets my stomach, I knew I had to find an alternative to sweetened condensed milk. Blue Diamond Almond Breeze is a staple in our house. Not only is it delicious and nutritious, but it also keeps. With three cereal freaks in my home, we are constantly running out of milk. I love that I can reach in the cupboard and open up a box of almond milk! Not to mention, it is much lighter on my stomach and calorie intake!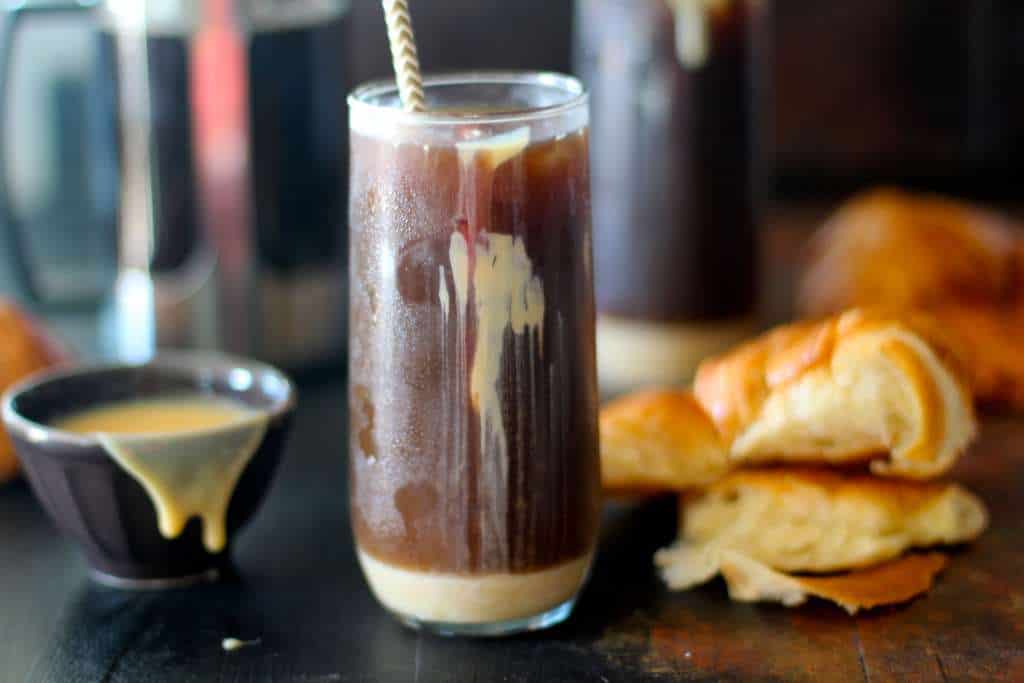 Traditional condensed milk also contains a lot of sugar. I've been on a paleo kick lately (although you would never guess it with my posts) so decided to substitute coconut sugar for granulated sugar. This also helped thicken the almond milk.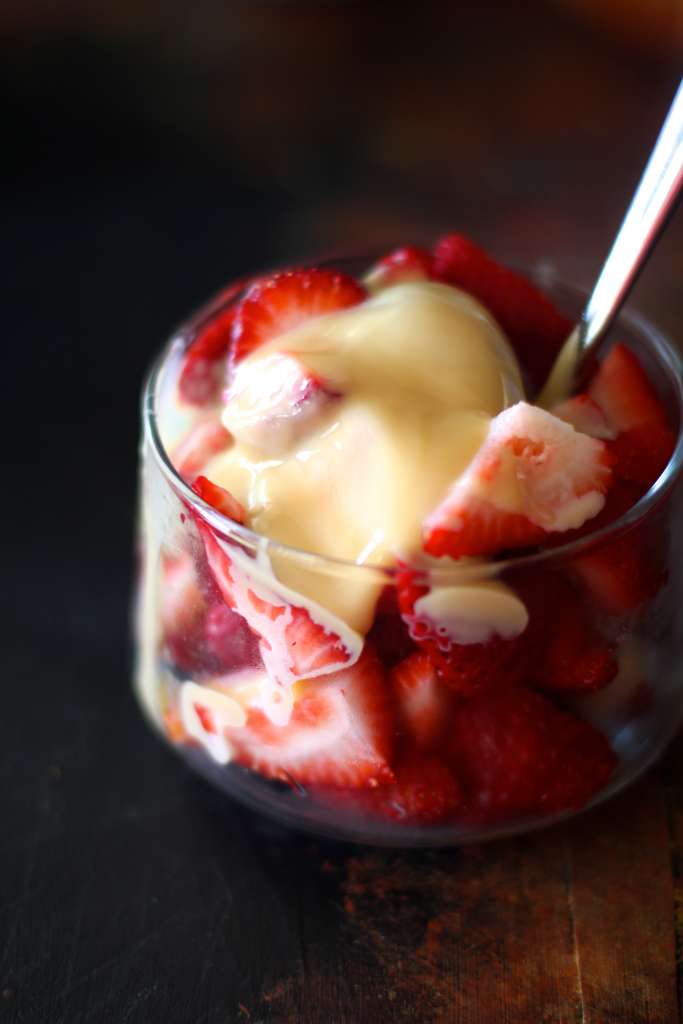 My dear husband grew up eating fresh berries with a spoonful of condensed milk. He was ecstatic when he got home to find the nostalgic treat waiting for him. It wasn't until after he licked the bowl clean that I told him about my substitutions. He was quite surprised at how good it was!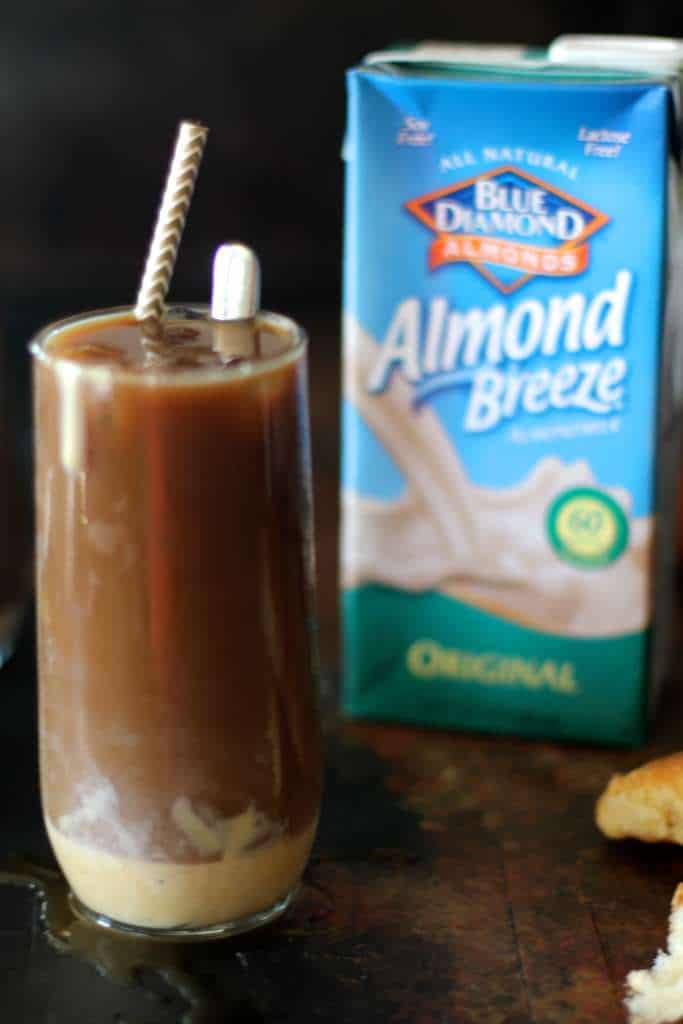 I can't wait to use this condensed milk in other recipes! Can you imagine how good it will be in pumpkin pie!!!!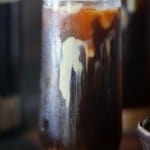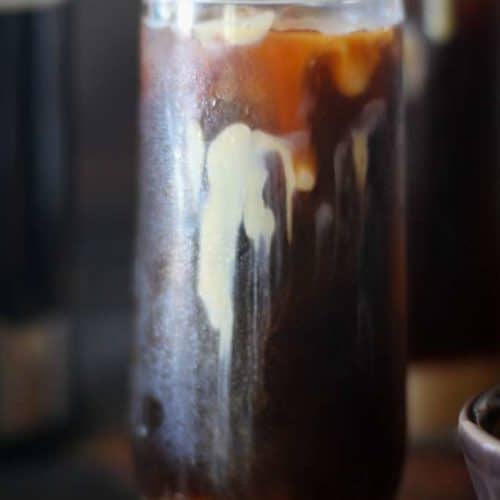 Almond Milk Thai Iced Coffee
Ingredients
Almond Condensed Milk
2 ¾

cups

Blue Diamond Almond Breeze

½

cup

coconut sugar

(or regular sugar)

2

whole cardamom pods

1

pinch of salt

½

teaspoon

vanilla extract

Iced Coffee

1

cup

strongly brewed coffee

(cold)

Ice
Instructions
Almond Condensed Milk
In a heavy bottomed pan, combine Blue Diamond Almond Milk, sugar, cardamom pods and salt.

Heat on medium low heat stirring occasionally. Do not boil mixture, keep in on a slight simmer.

Cook until liquid has reduced to 1 cup, which may take a few hours.

Remove cardamom pods and add vanilla extract.

Once mixture has reduced, remove from heat and place in a heat proof container.

Refrigerate overnight to allow to thicken more.

To make the iced coffee add ice to a glass and pour coffee over. Top with a generous table spoon of almond milk condensed milk and stir to combine.

Enjoy immediately.