This post has been sponsored by Sabra. They are and always have been one of my favorite products!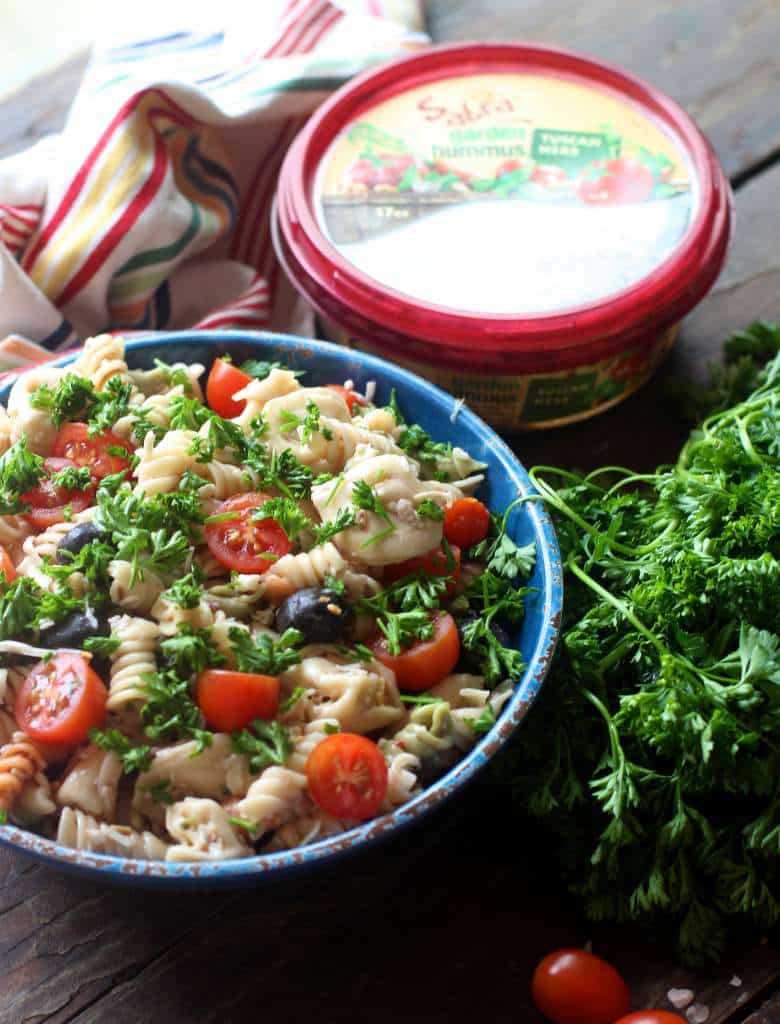 I know many of you have gotten up this morning, skeptical about starting your day because it is Friday 13th. Well, I am here to tell you that there is actually a reason to celebrate...today is National Hummus Day!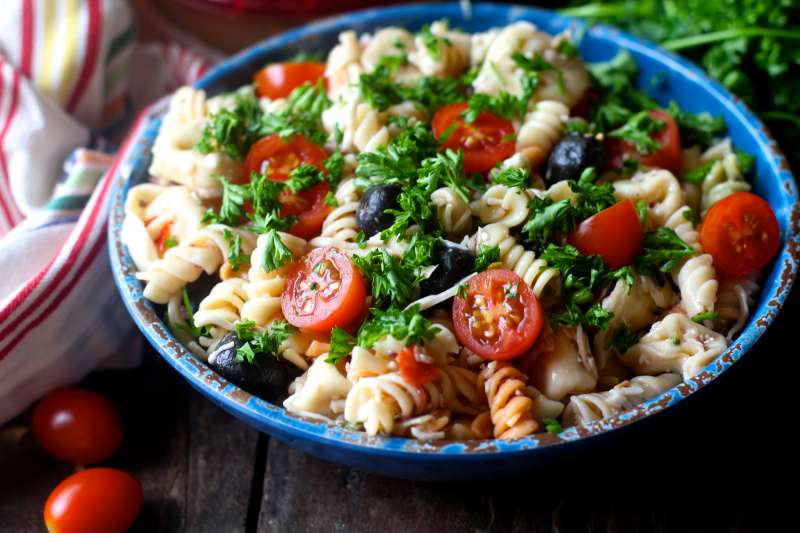 Sabra Hummus is one of those things that we ALWAYS have in our fridge. Whether I am munching on some celery and hummus in the afternoon, or quickly making hummus wraps for the kids lunches, it always saves the day. Sabra Hummus is also a fantastic ingredient to add protein to a meal.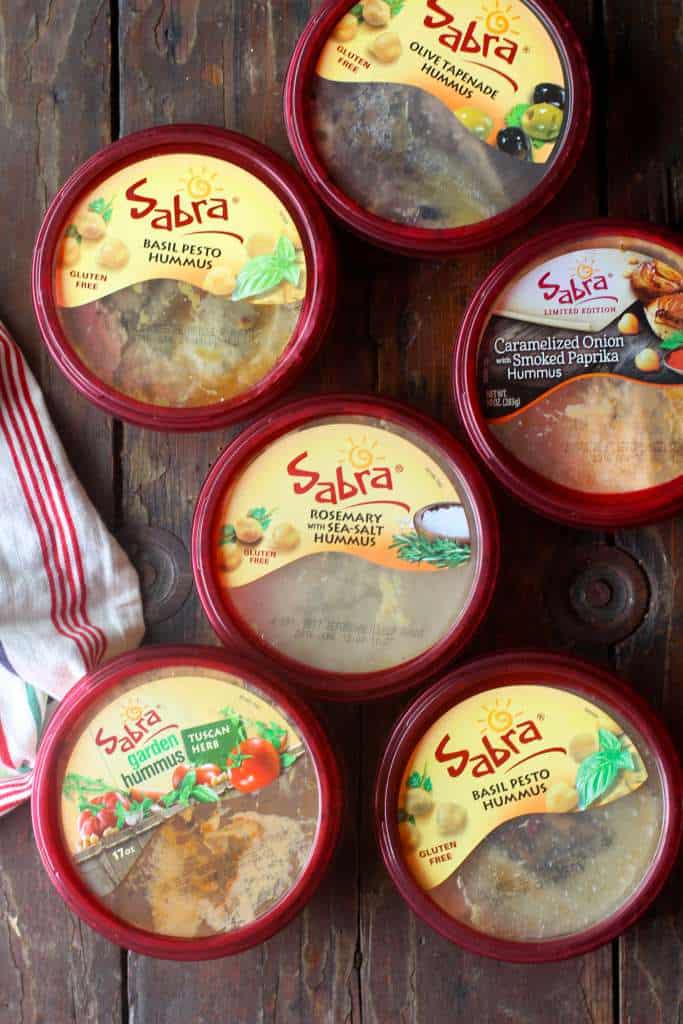 What is even better is that Sabra has come out with a slew of new and delicious flavors to make meals more interesting. I almost jumped for joy when I saw the Caramelized Onion and Smoke Paprika flavor. I can eat just a plate of caramelized onions and be one happy camper! The Rosemary Sea-Salt is also another favorite of ours and pairs perfectly with some crispy French bread.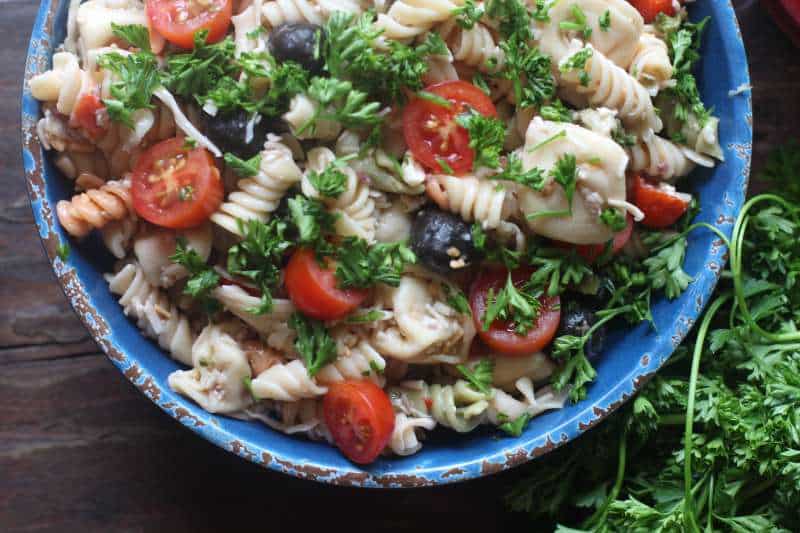 With Memorial Day right around the corner, I thought a good pasta salad was in order. However since I am not a huge fan of Mayo, I opted to swap it out for hummus instead. For this particular recipe I used the new Garden Hummus Tuscan Herb. Let me tell you that it added the most delicious flavors to an otherwise bland pasta salad! It is my new secret ingredient!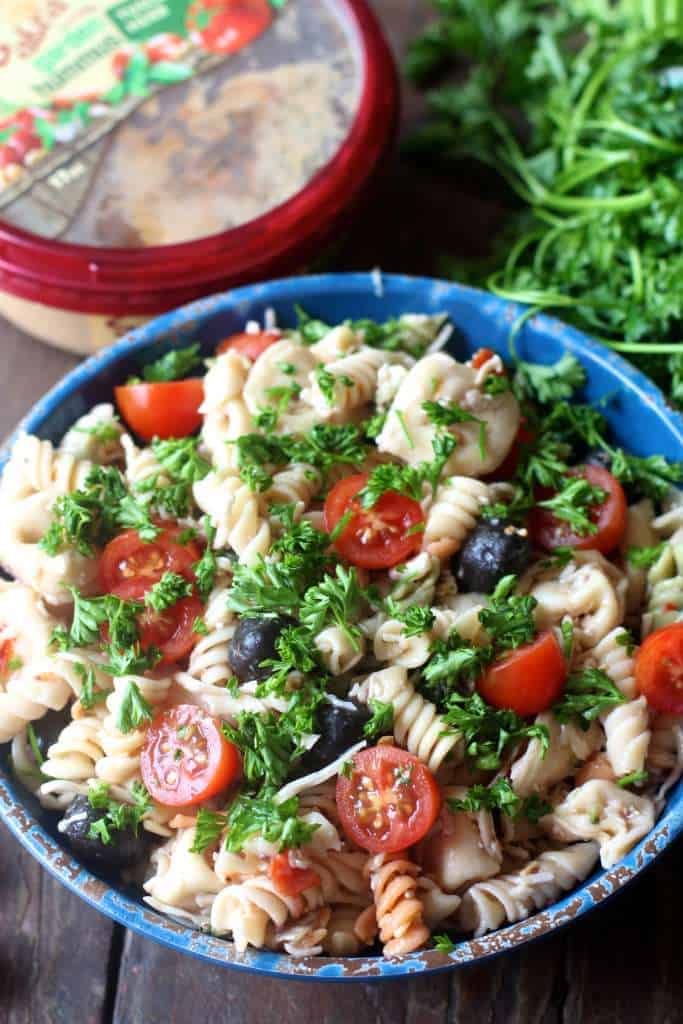 Because today is National Hummus Day, Sabra has released a special coupon for today (5/13/16) only! Print it out now and stock up for all of the upcoming BBQ get-togethers ! Enjoy!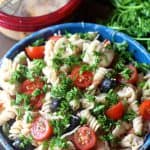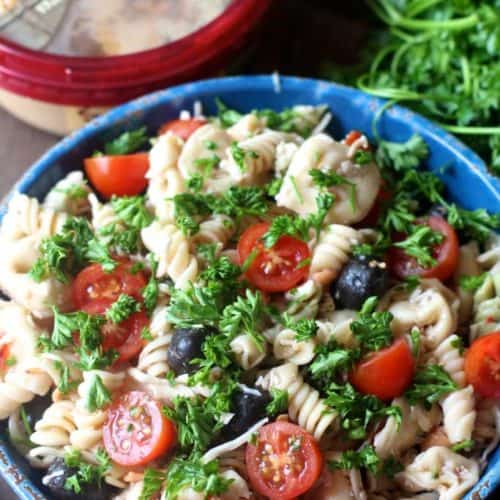 Hummus Pasta Salad
Ingredients
½

pound

pasta

(any shape)

½

pound

cheese tortellini

1

cup

black olives

1

cup

marinated artichokes

, diced

1

cup

cherry tomatoes

, sliced in half

1

cup

flavored Sabra Hummus

2

tablespoons

olive oil

1

tablespoon

lemon juice

½

chopped parsley
Instructions
Cook pasta according to the package.

Before draining pasta, reserve ½ cup of cooking liquid

Mix together cooked pasta, black olives, marinated artichokes, and cherry tomatoes.

In a small bowl, whisk together hummus, ¼ cooking liquid, olive oil, and lemon juice. If you would like the dressing a bit more runny, add more cooking liquid.

Pour dressing over pasta ingredients and toss to mix.

Sprinkle with chopped parsley.

Serve immediately or cover and refrigerate for up to 2 days.