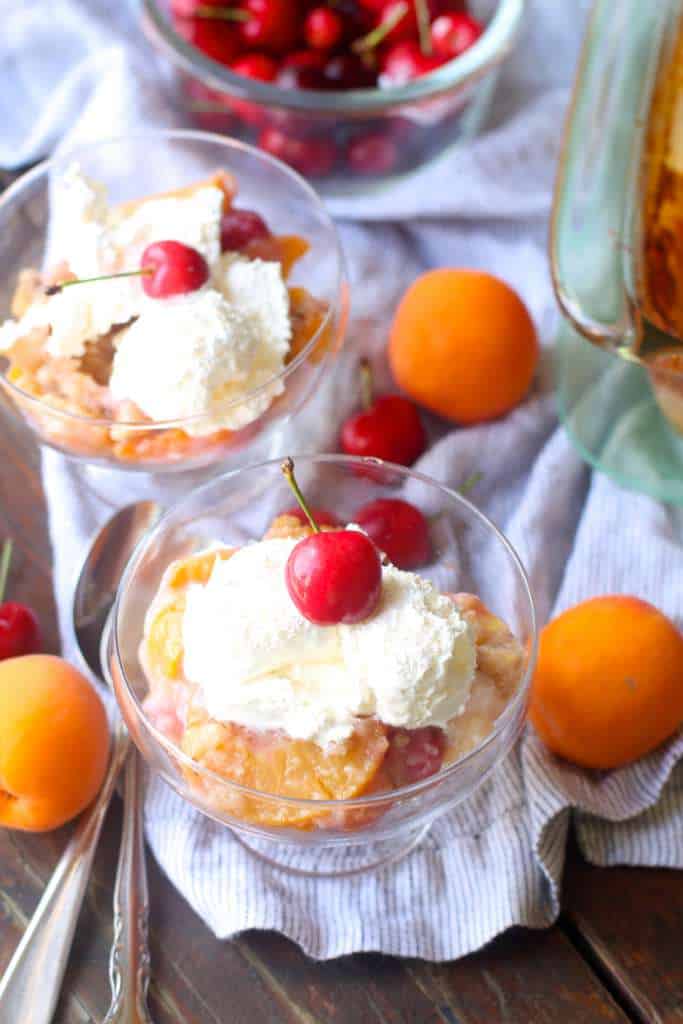 The bees have been extraordinarily good to us this year by pollinating almost every flower on our fruit trees, thus making for an abundant harvest. I have so many nectarines, apricots, and peaches that I am having a hard time using up. Even at Ben has spent countless hours and the base of the trunk eating his way through the batches, and 10 batches of jam, I still have so much fruit, and we still have plums and figs that are beginning to ripen!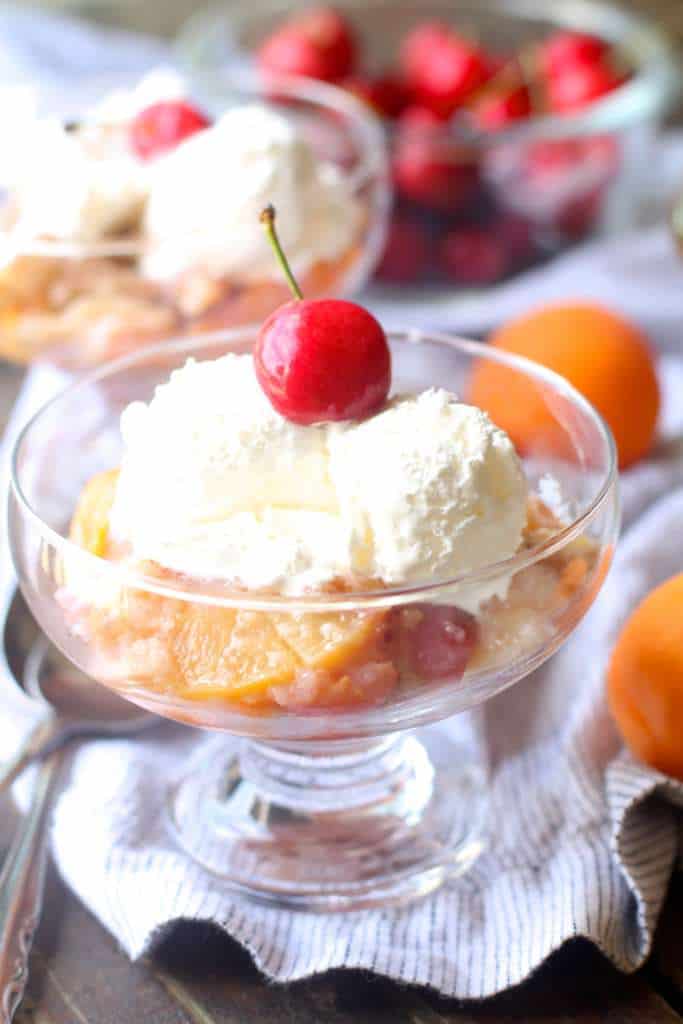 Lately, I have been cutting up the ripe fruit (the ones that don't get dated right away) and have been freezing them for smoothies. I have also been baking up a storm! A cobbler a week is almost obligatory dessert during our summer stone fruit season, and there are never any complaints. Cobblers are one of the easiest desserts to make and really allow the stone fruit flavors to shine.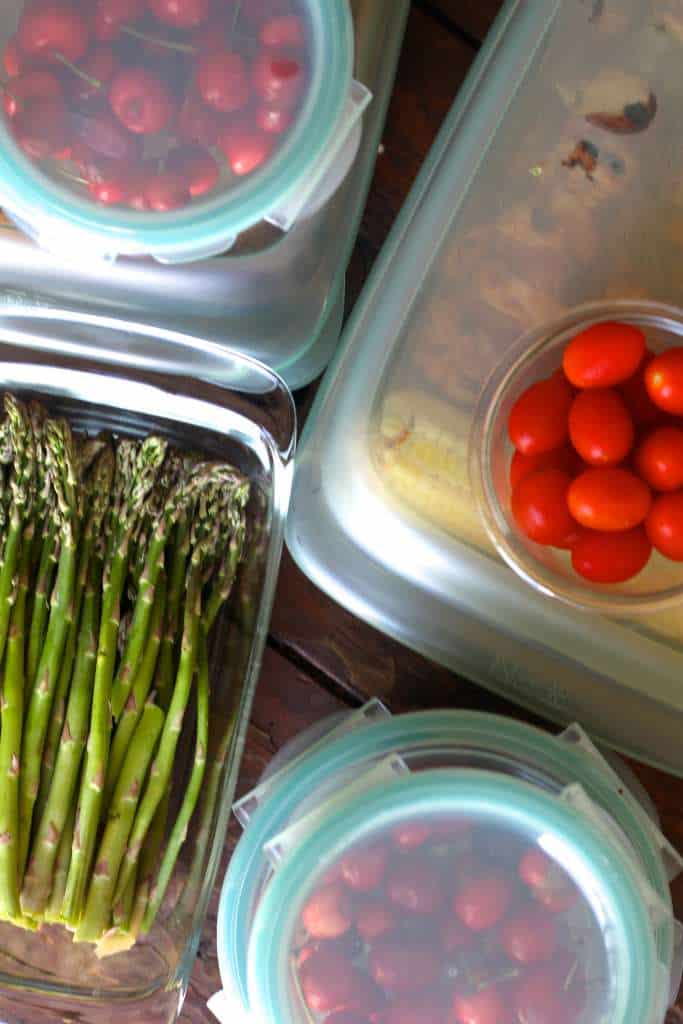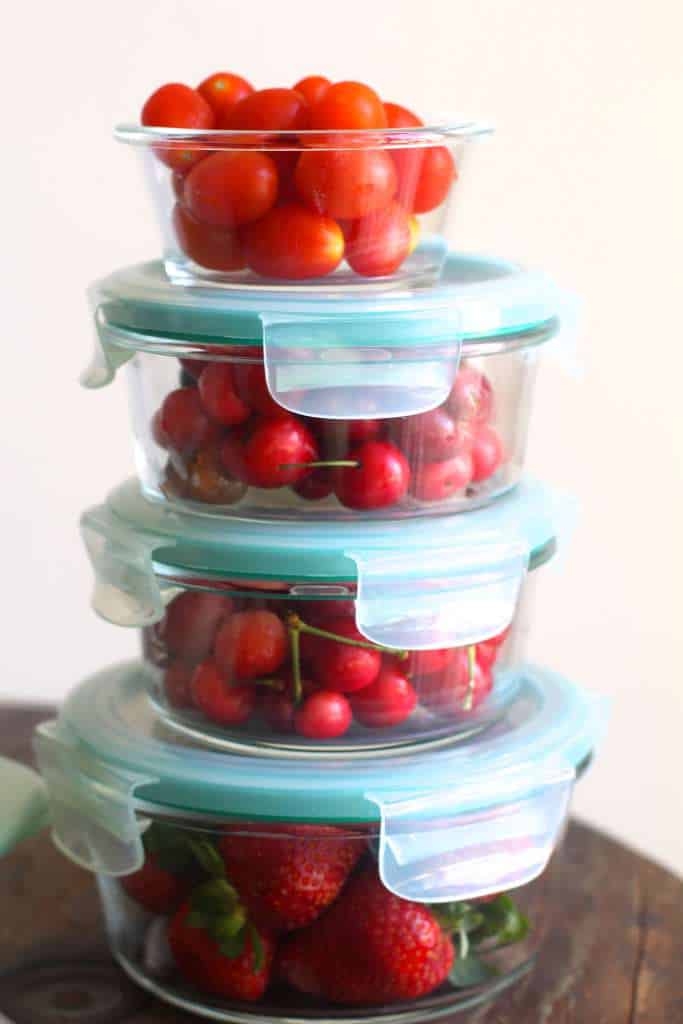 I recently received a Glass Bakeware 14 Piece Glass Bake, Serve & Store Set from Oxo, and have finally decided to ditch the plastic. Not only is the glass bakeware convenient and have easy-to-read size markings on the container, but it can also go in the oven. I absolutely hate having to do extra dishes when I make something, and having a dish that will go from the oven to the fridge (and even the microwave) is perfect! The raised, slosh-proof lid for easy transportation and storage without squishing your baked goods and the wide, comfortable handles that work flawlessly with oven mitts. The are stackable, nest able, and the lids are interchangeable between Snap Glass Line and Snap Plastic Line.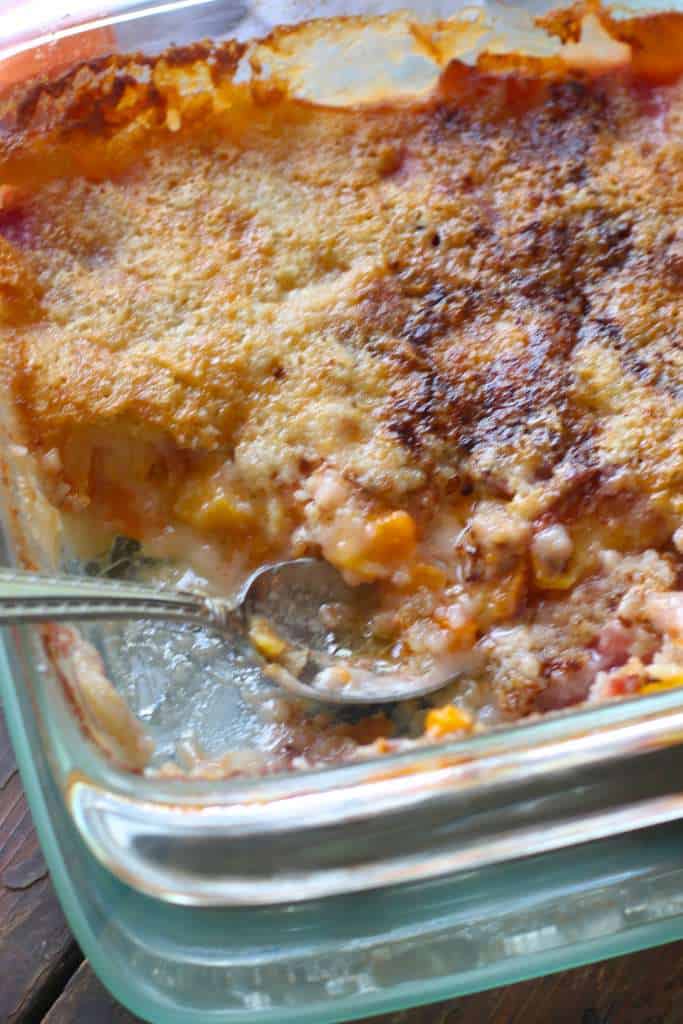 The leak-proof seals made transporting this cobbler to last weekend's cookout a breeze. The thick glass kept the cobbler warm for hours, making it the perfect temperature to serve with a scoop of ice cream.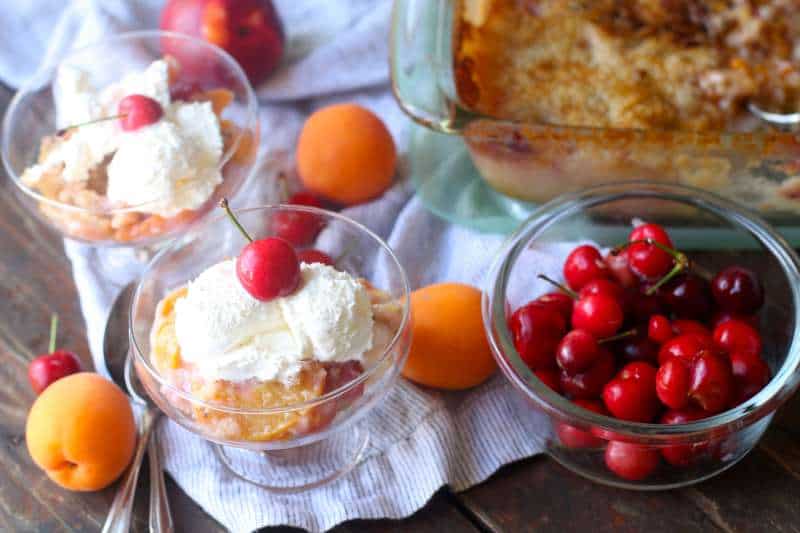 If you have fruit trees, or score some hot deals on stone fruit this season, I urge you to make this. While Peach Cobbler is delicious, combining multiple stone fruits add a juicy combination perfect for celebrating summer!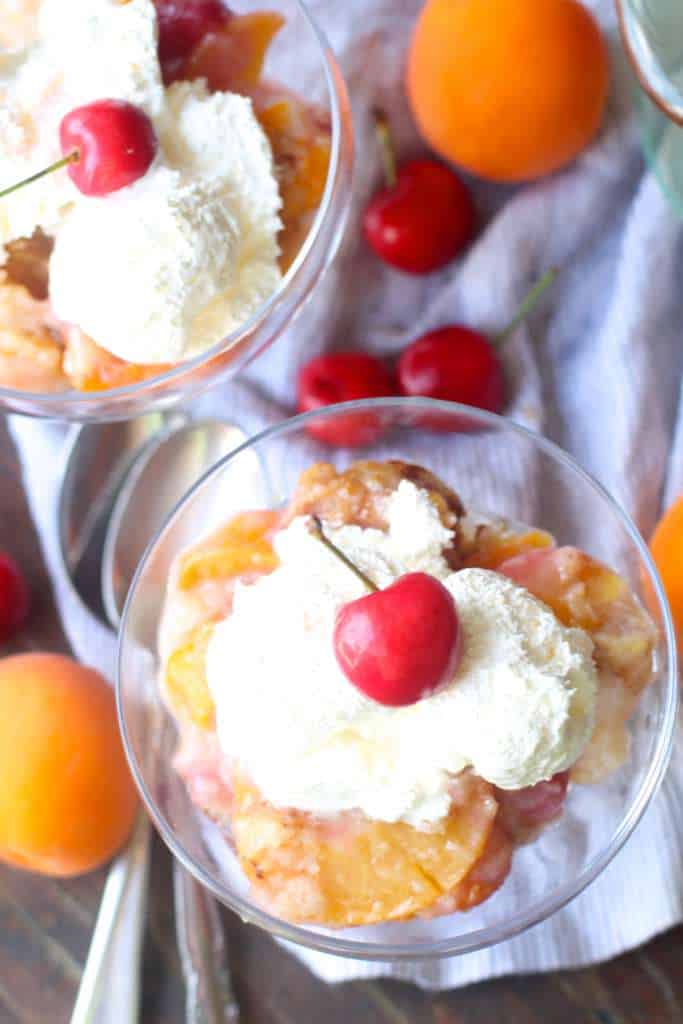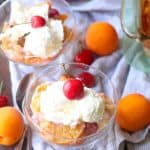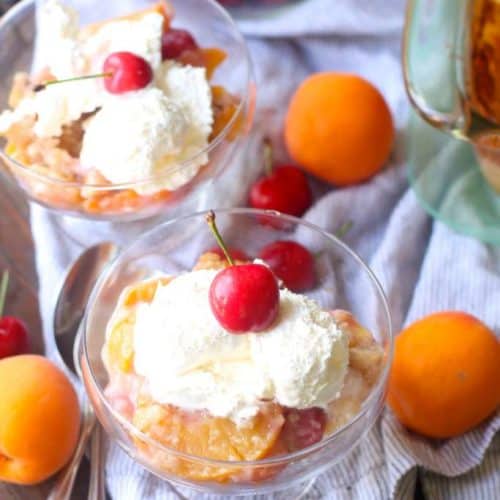 Stone Fruit Cobbler
Ingredients
¼

cup

plus 2 Tablespoons butter

1 ¼

cups

sugar

, divided

¾

cup

all-purpose flour

2

teaspoons

baking powder

1

teaspoon

vanilla

¼

teaspoon

salt

¾

cup

milk

3

cups

sliced stone fruit

(peaches, plums, apricots, nectarines, and cherries)

Additional sugar and cinnamon for sprinkling
Instructions
Preheat oven to 350 degrees.

Melt butter in a two-quart baking dish in the oven.

While it is melting, combine ¾ cup sugar, flour, baking powder and salt; add milk and vanilla and stir until mixed.

Pour batter over melted butter in baking dish, but do not stir.

Combine fruit and remaining ½ cup sugar; spoon over batter. Do not stir.

Sprinkle a cinnamon and sugar mixture on top if desired.

Bake at 350 degrees for 60 minutes.