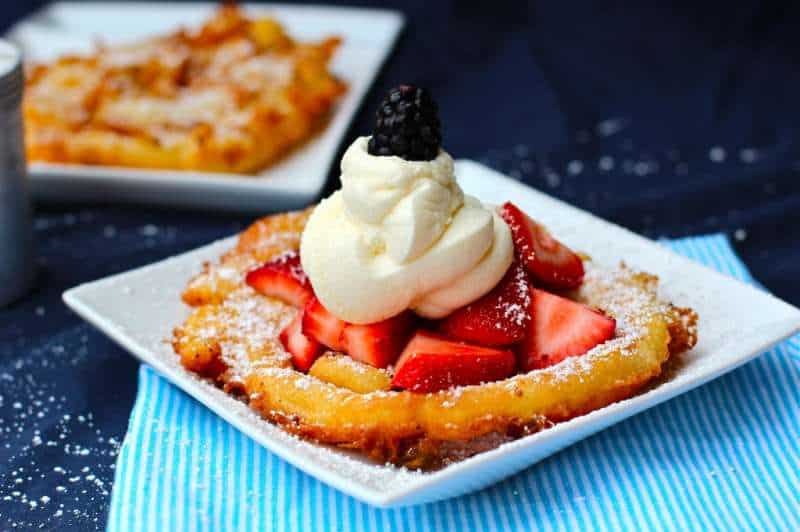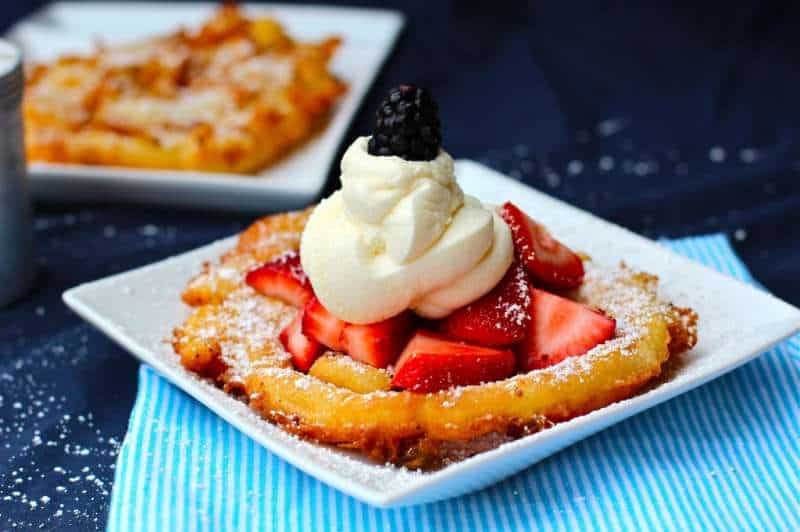 Every year, the city in which we live, is graced the San Diego County Fair aka the Del Mar Fair. And when I say graced, I am being totally facetious. Most people love going to the fair to ride the rides, eat the deep-fried Twinkies, or tour around all of the new "as seen on TV" crap. I, however, am not one of these people. I think that it is ridiculously overpriced, loud, and completely unappealing. Living practically across the street, we have to deal with month long traffic, increased crime, and flies from the farm animals that are brought in.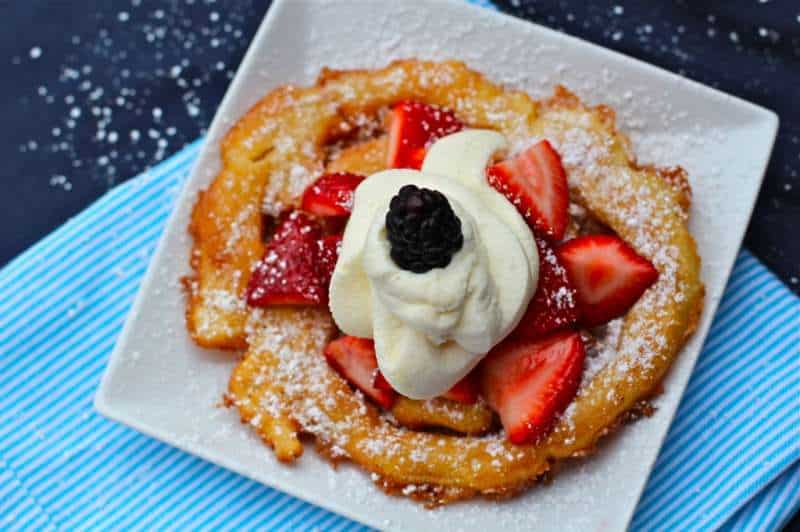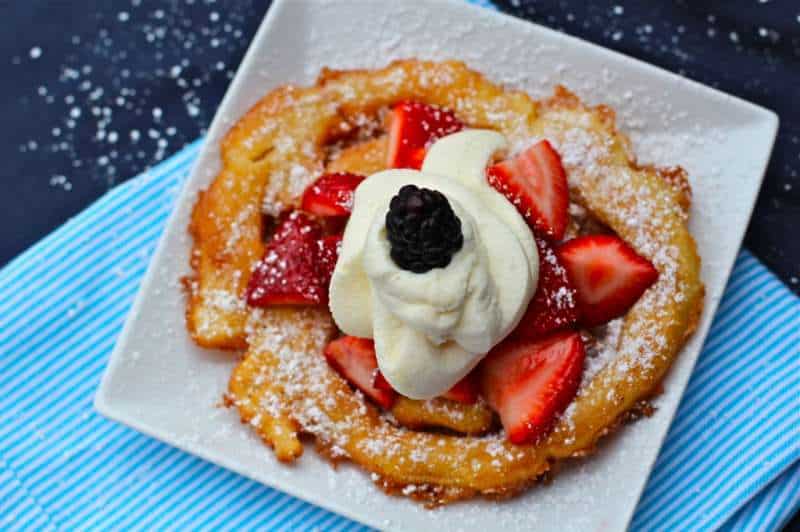 We usually go once, every year for the kids, and usually wait until the last few days  to go. This year, we thought we had an excuse not to go (because we were all sick) but our 10 year old gave us the guilt trip. So, on Saturday my husband (sick as a dog) was ready to take them. Right before they left I had an idea. I said to my son, "We would normally spend $50 (usually it is triple that) at the fair. How would you like not going to the fair and we give you the cash?" This stopped him dead in his tracks. Now, this kid is money driven, so of course he jumped on the offer. The only thing that made him question his decision was his huge craving for a funnel cake. Ten minutes later he has 50 bucks and a funnel cake in his had, and happy as can be. Score!!!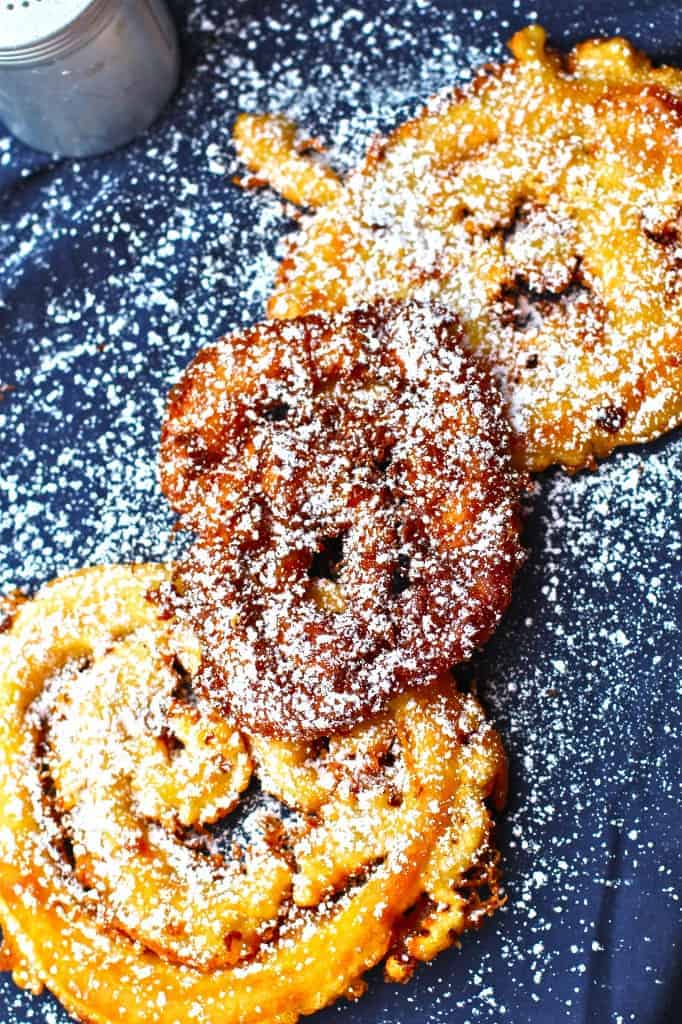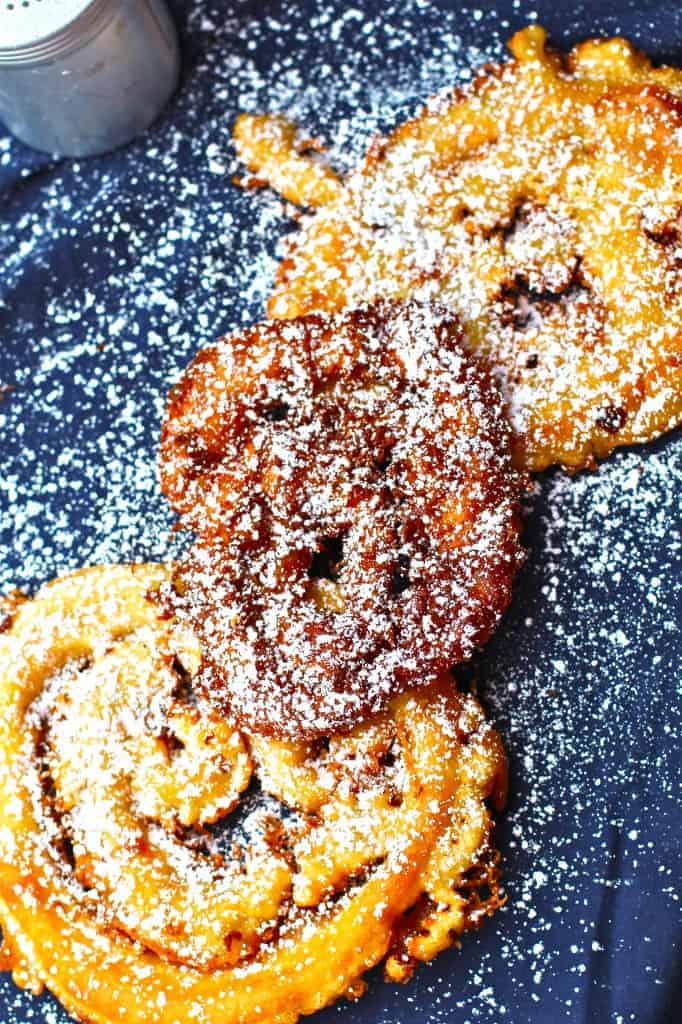 Now, if you have a trip planned for the county fair in the near future, I highly suggest you make these. This recipe produces the same light and fluffy, greasy pore clogging, delicious funnel cake as the kind you spend $12 for at the fair. Not to mention, it is super easy to make!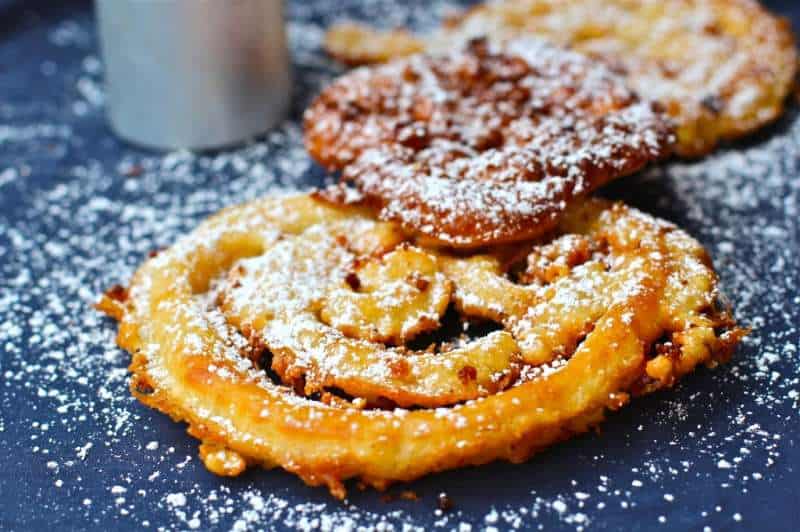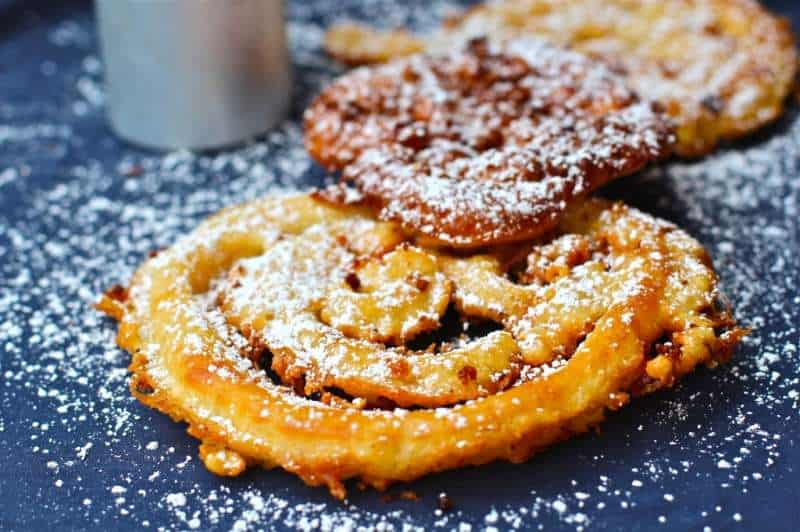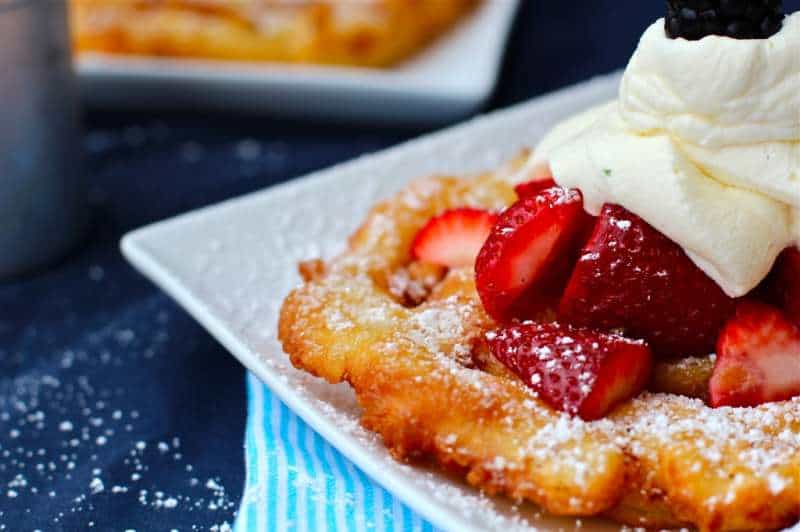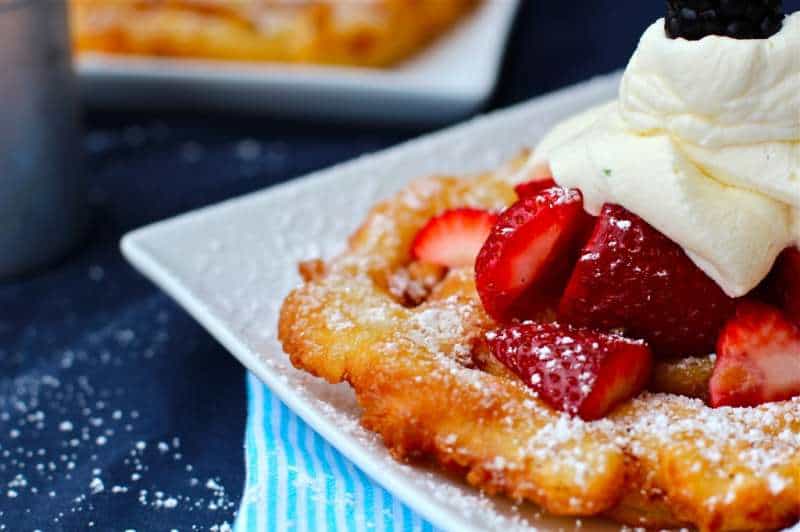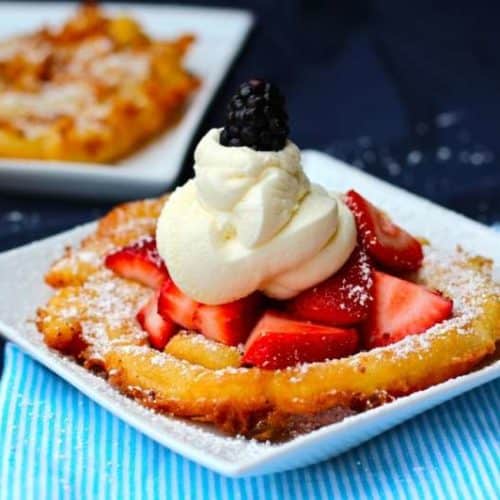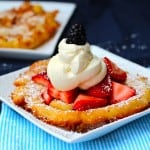 Carnival Funnel Cake
Ingredients
Homemade Carnival Funnel Cake
2

eggs

1 1/2

cups

milk

1

tsp

vanilla extract

1/4

cup

granulated sugar

2

cups

all-purpose flour

1

teaspoon

baking powder

1/2

teaspoon

salt

2

cups

vegetable oil

1/4

cup

confectioners' sugar
Instructions
***In an eight inch skillet, heat the oil to 360 degrees F.****

In a blender, combine the eggs, vanilla and milk.

Pulse mix a few times.

Add the granulated sugar and pulse again a few times.

Combine the flour, salt, and baking powder in a bowl.

Add flour mix to egg/milk mixture in 1/2 cup increments, pulsing the blender a few times after each addition.

If you are like me and do not have a funnel, place batter in a ziploc bag.

When the oil is hot, cut the tip of the bag and pour approximately 1/2 it into the hot oil while making a circular motion.

Carefully, use tongs and wide spatula to turn the cake over when golden brown.

Fry the second side one minute, remove and drain on paper towels.

Sprinkle with sifted confectioners' sugar, and garnish with strawberries and whip cream.
***** My  thermometer was in the car (yes, that's right…I go no where without my candy thermometer…you never know when you will have to make a batch of caramels?!?!?) Anyway, so I placed the oil on medium high heat and let it heat up for about 5 minutes. Then, I took a small spoonful of batter and dropped it into the oil. If the batter floats to the top, you are ready to go!