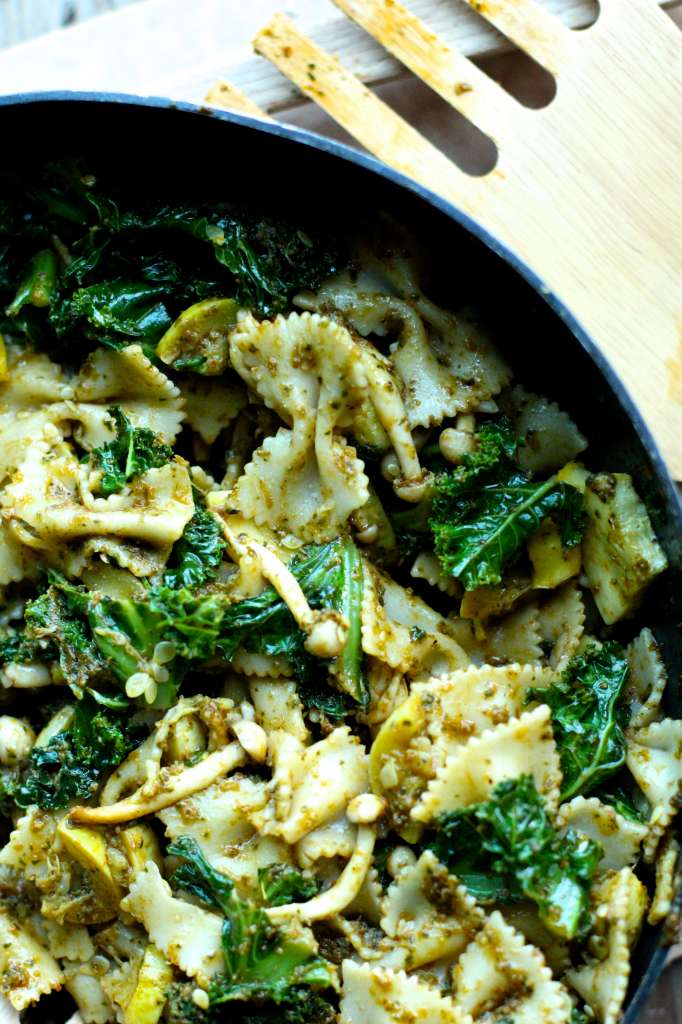 As my hips will tell you, I am often inspired by food. A stroll through the farmer's market is nothing short of a fantastic day for me. It can change my mood instantly. Seeing rhubarb for the first time this year will bring more excitement to my face than a diamond bracelet. A fantastic meal that has me dissecting every ingredient and evaluating each bite to figure out spices is not only motivating but challenging for me to see if I can recreate the same experience at home. It is simple things like this that make me happy.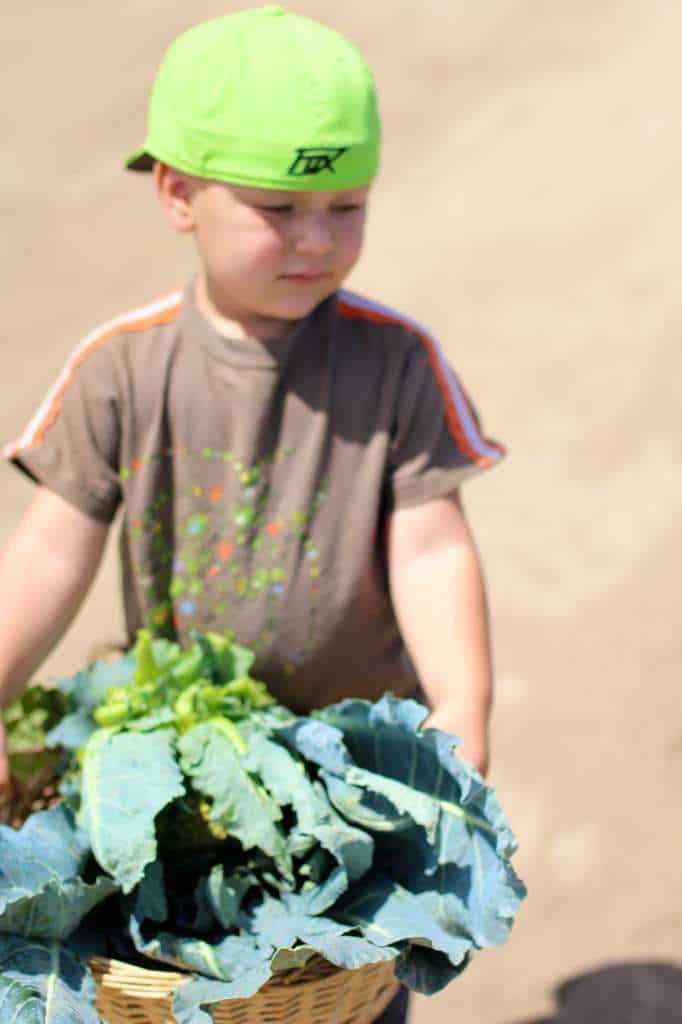 I try to pass these simplistic feelings on to my children, as they were passed down to me. I want them to feel their food, appreciate seasons, and know where it is coming from.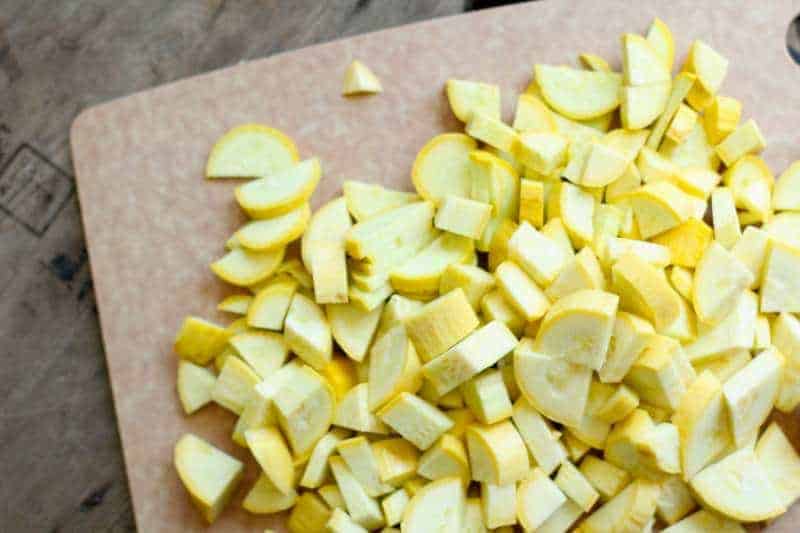 During a visit to one of my favorite Organic Farms, Suzie's Farms, we were served this pasta salad. The ingredients had been freshly harvested and prepared that morning. The fresh pesto, kale, and yellow squash flavors were amazing. I immediately started to pick apart the salad, hoping to recreate the recipe at home.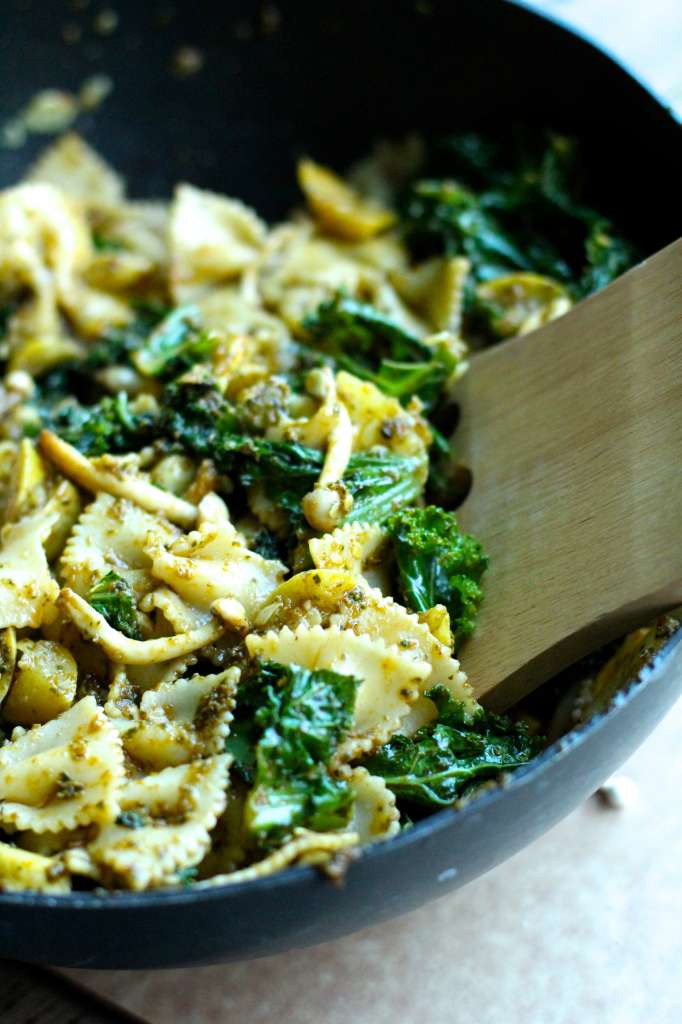 The reason for my visit to Suzie's Farms was to talk about their upcoming Summer Camps. They have a variety of camps teaching the children how to work in the farm. The camp that stuck out to me most was the camp that took the children out to the fields, harvested the fresh vegetables, and then learned how to cook them. These are the kind of summer memories I want my children to have.  Go here to find out more about their camps.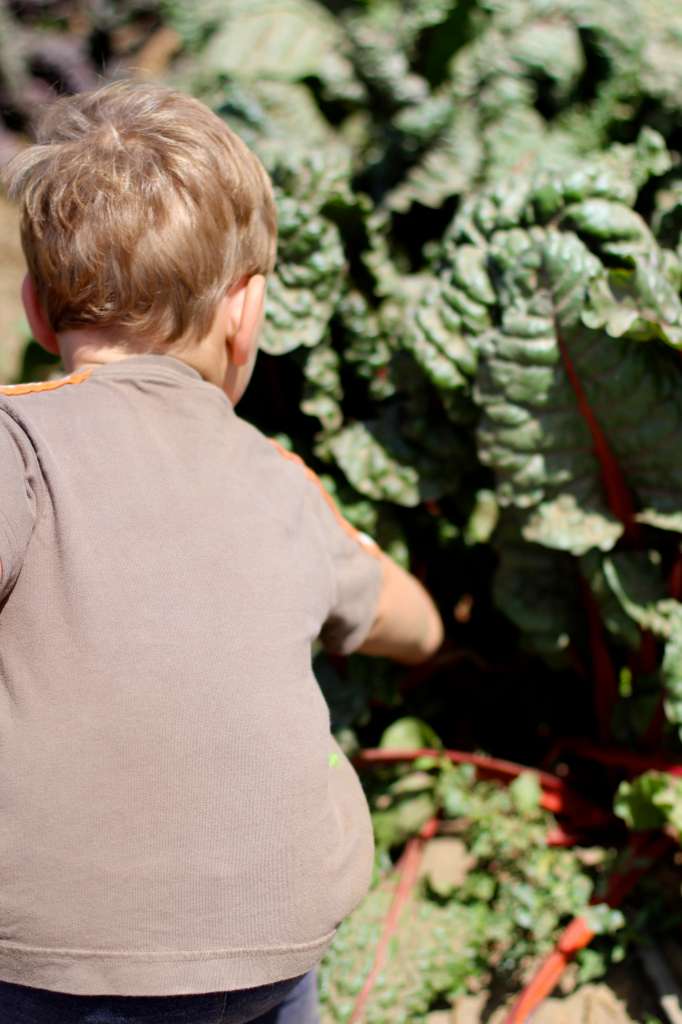 This warm pasta salad can be mixed with any sort of pesto, however I highly recommend trying this Pesto Rosso (sun dried tomato pesto) in your salad.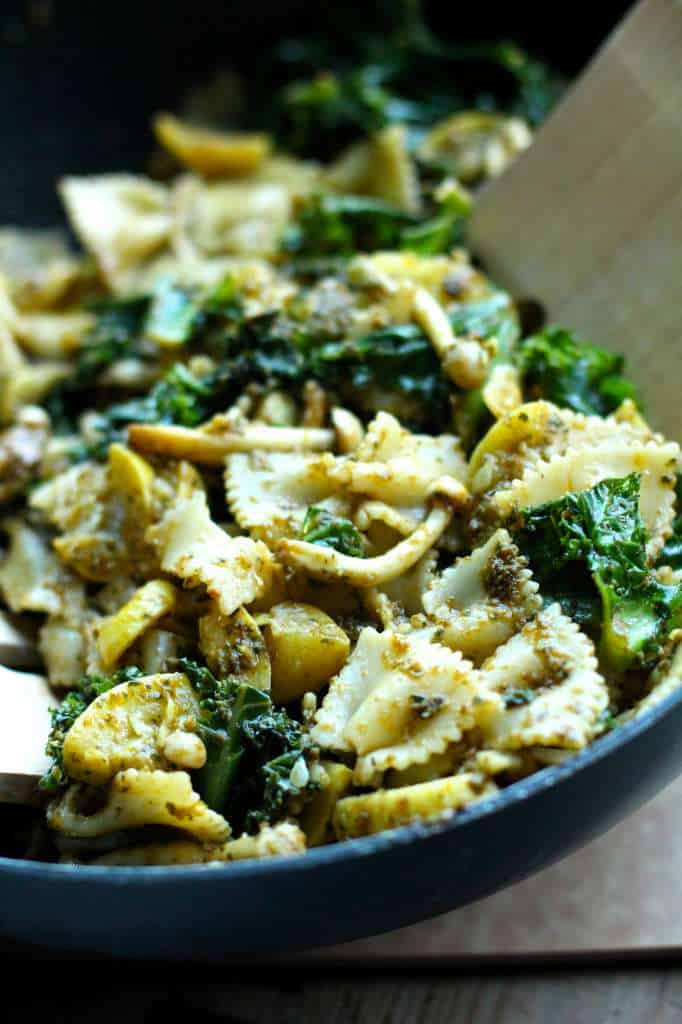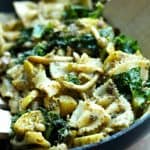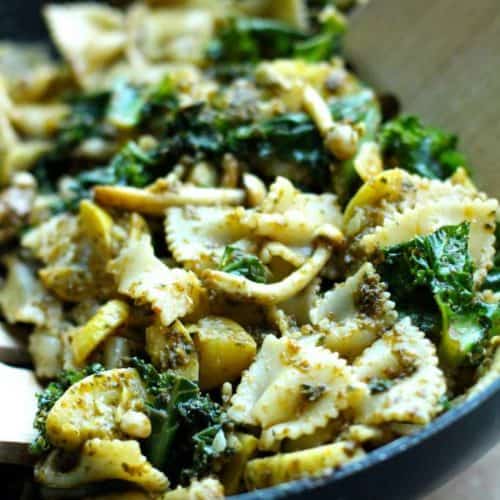 Pesto Pasta Salad
Ingredients
1

pound

(bag or box) of bow tie pasta, cooked according to package

2

tablespoons

olive oil

2

teaspoons

garlic

1

cup

of mushrooms

2

cups

diced yellow squash

1

cup

vegetable broth

2

cups

chopped kale

1

to 1 ½ cups pesto|https://theseasidebaker.com/2014/05/05/pesto-rosso-kick/
Instructions
In a large pan, heat oil on medium high

Add the garlic and cook, while stirring, for 2 minutes.

Add the mushrooms and squash and cook until squash is tender about 7 minutes, stirring occasionally.

Add kale and vegetable broth, reduce heat to medium low and cover. Cook for an additional 4 minutes.

Combine cooked pasta, vegetables and pesto and mix together.

Serve warm or cold.