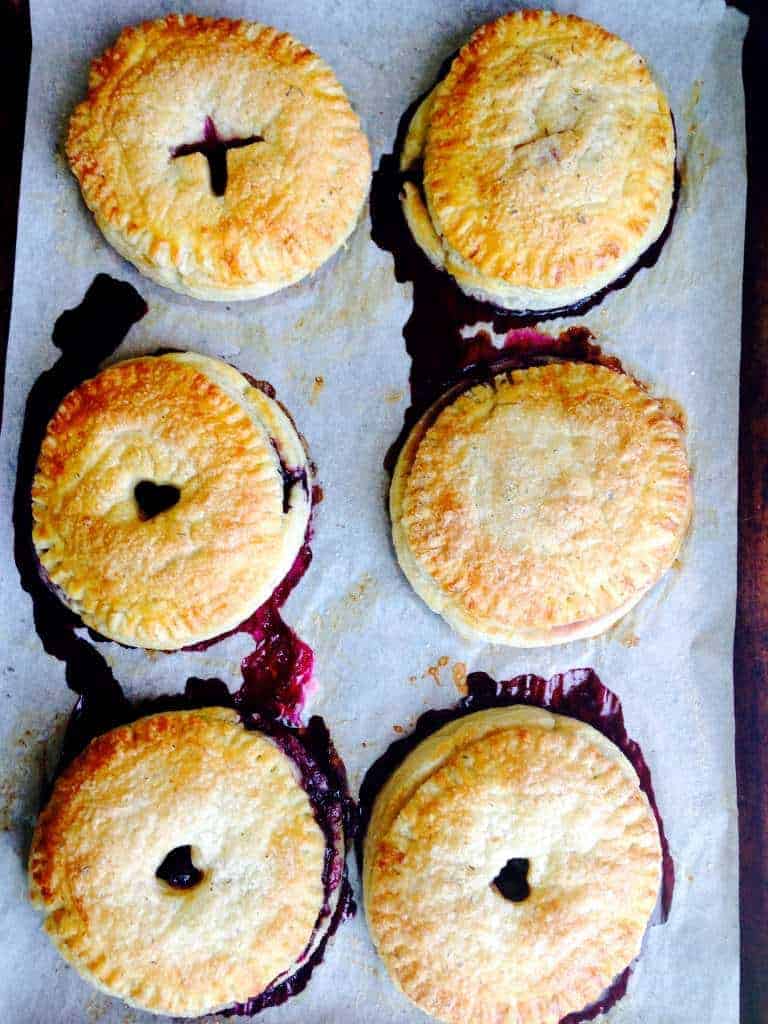 I just love Spring and Summer. I love being outside with the kids, late nights at the pool, the grill, and of course the produce! I also love U-Picks. We go every year to as many U-Picks as I can possibly find, blueberry, cherry, peach, and apple to name a few. This year we will be hitting a few more on our summer road trip up the coast.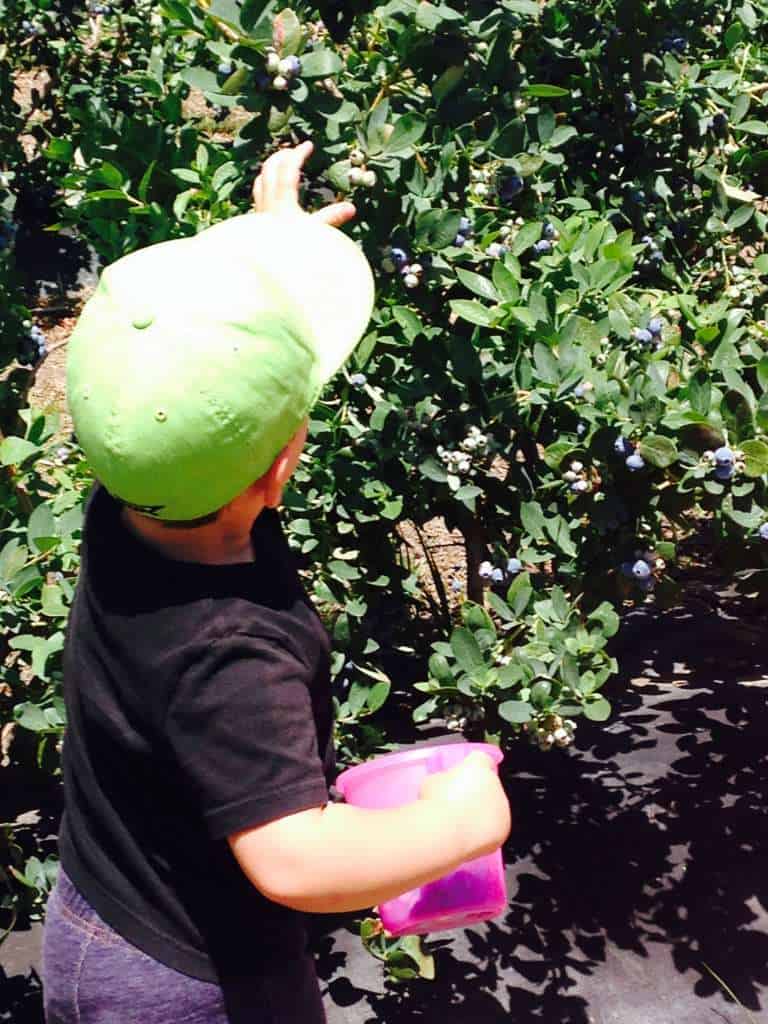 This year I was so excited to find out about a new Organic U-pick opening up. Last year I made Blueberry Crumble Cookies using Fairfield Farms' blueberries but had no idea that their farm was located within an hour of me!!! This is their first year opening up a U-Pick. If you live in the area, I highly recommend visiting this family farm. Not only are the blueberry fantastic and organic, they are easily accessible to the little pickers. As you can see, my son decided to cement himself in front of one bush and eat nearly all of the blueberries, green and all, off the bush. Their U-Pick will be open until June 1st, 2014 and their organic blueberries are $5 a pint. For more information, visit their website here.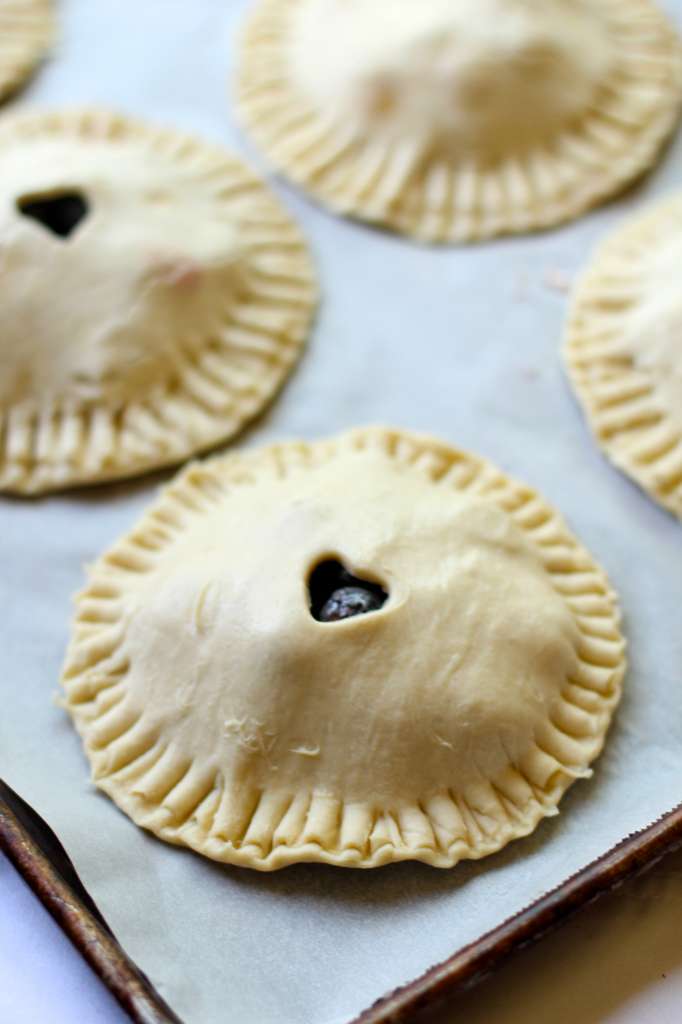 These pies were quick and simple. The lavender sugar really made these pies different from regular pies. If lavender is not your thing, just omit it, but these pies are still totally worth making!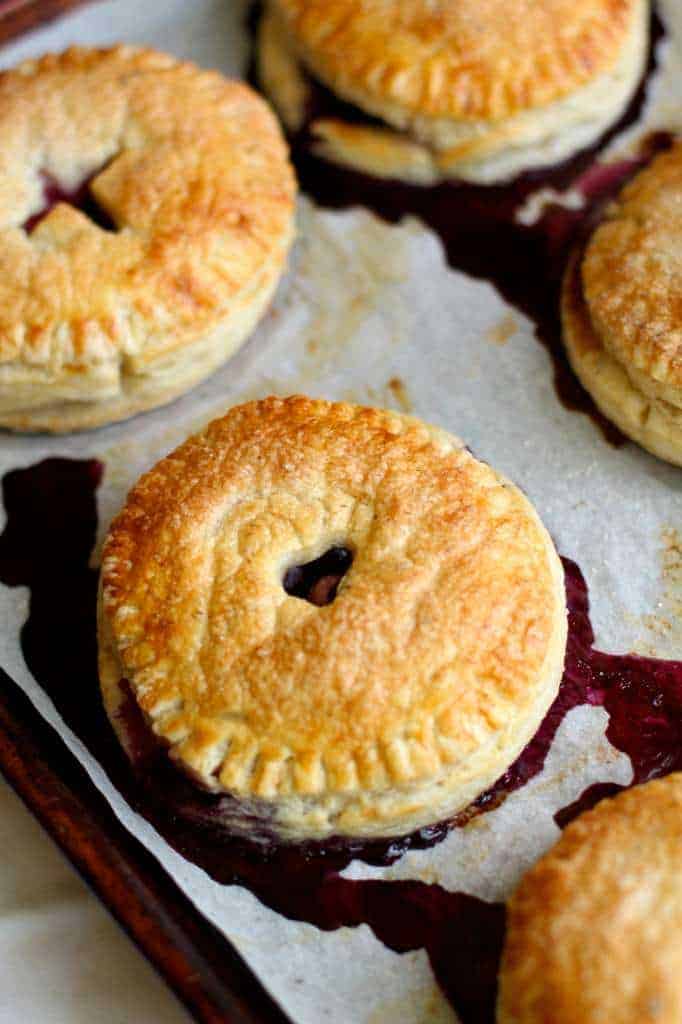 I thought I would share this quick video I made for our out of town family. They like to see what is going on with the kiddos and in the kitchen!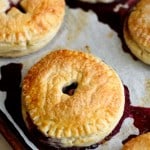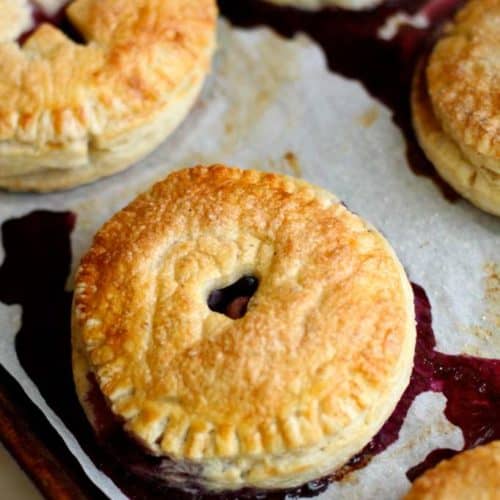 Blueberry Lavender Hand Pies
Ingredients
½

cup

sugar

1

teaspoon

dried lavender

2

sheets of puff pastry

1 ½

cups

blueberries

¼

cup

corn starch

½

teaspoon

lemon zest

1

tablespoon

fresh lemon juice

1

egg slightly beaten
Instructions
Combine ½ cup sugar and dried lavender leaves and set aside for about 5 minutes.

Preheat oven to 350 degrees and line a cookie sheet with parchment paper.

Remove 2 tablespoons of lavender sugar and place in a separate bowl and set aside.

With remaining sugar, combine with corn starch and gently mix into blueberries.

Add lemon juice and zest, mixing gently.

Using a cup or round cookie cutter cut 3 inch circles from the puff pastry.

Place 6 rounds on the cookie sheet.

In the middle of each round, place a heaping spoonful of the blueberry filling.

Place second round on top of blueberries and pinch sides together.

Then, seal the sides by pressing the edges with a fork.

Brush with egg wash and sprinkle with reserved lavender sugar.

Continue until all pies are done.

Bake at 350 degrees for 17-20 minutes or until puff pastry is golden brown.

Serve warm or at room temperature on its own or with ice cream and blueberry syrup.