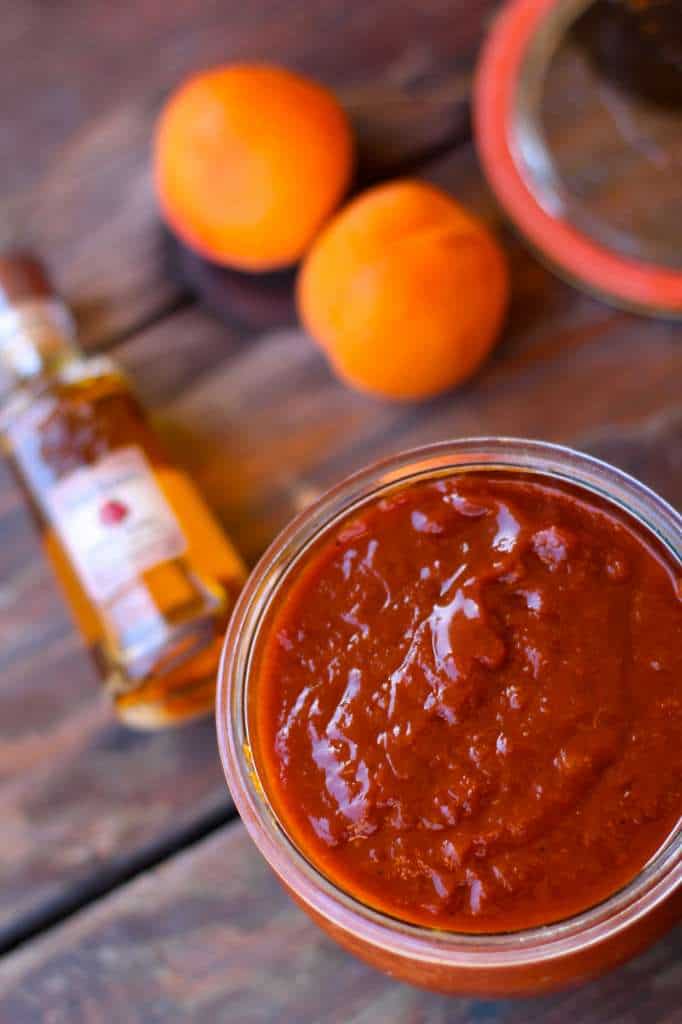 The temperatures have been abnormally high this month. We have been spending our evenings at the pool or the beach in order to cool off before going to bed. Because we live on the coast, we have no air conditioning and have to sweat out the 95 degree weather.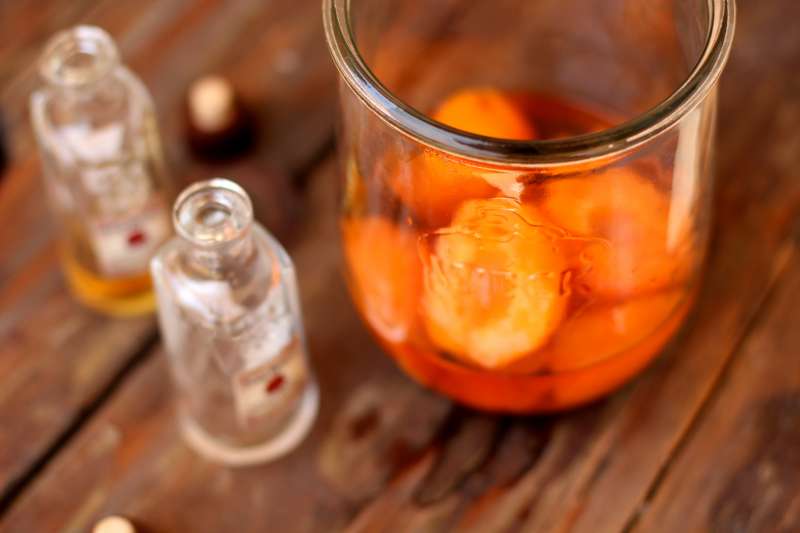 Most of our meals have to be packed and either grilled at the pool or previously prepared and eaten at the beach. A good BBQ sauce is essential because there is no way I am going to cart all of my spices to the pool. This Apricot Bourbon BBQ sauce totally fits the bill! Sweet with a hint of smokey, this sauce is great basted over chicken, pork, or ribs. We even love it smothered on some delicious pulled pork sandwiches (recipe coming soon)!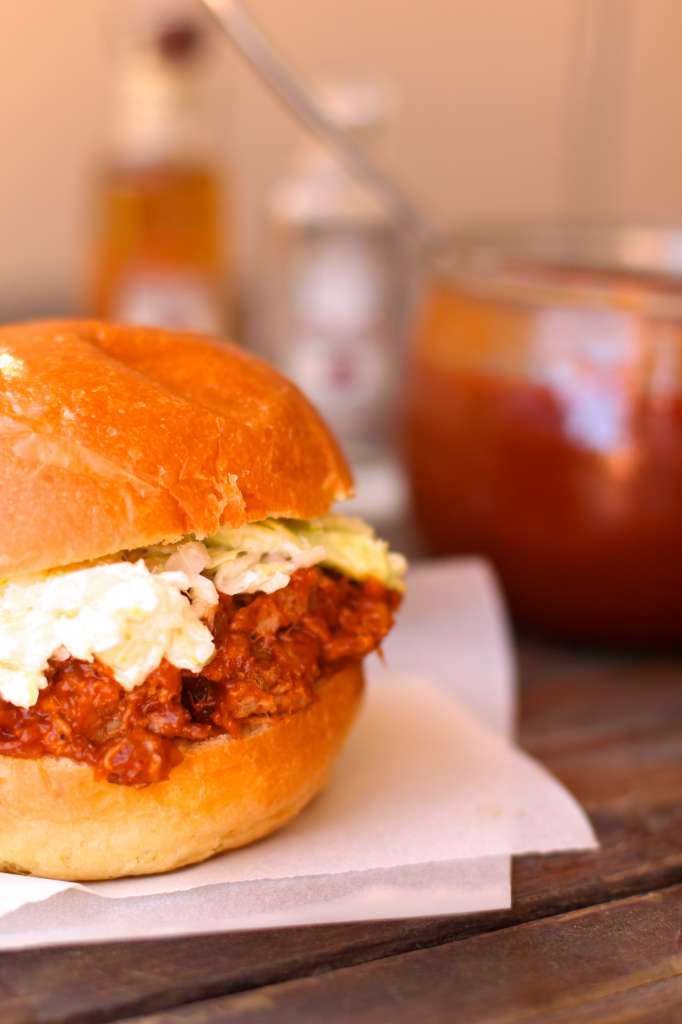 A couple of weeks ago I attended the Big Traveling Potluck conference/retreat. There, there were serving up these delicious Bourbon Whiskey Sours. I had never had Bourbon before this, and I immediately fell in love.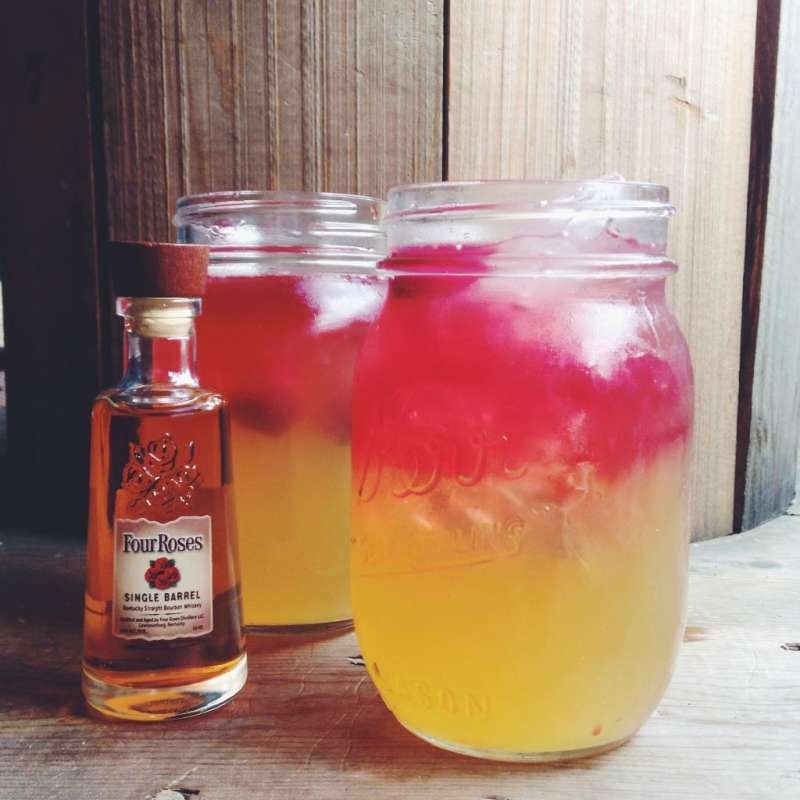 Since then, Bourbon has been included in everything including these delicious Bourbon Bacon Baked Beans (again, recipe will be up next week).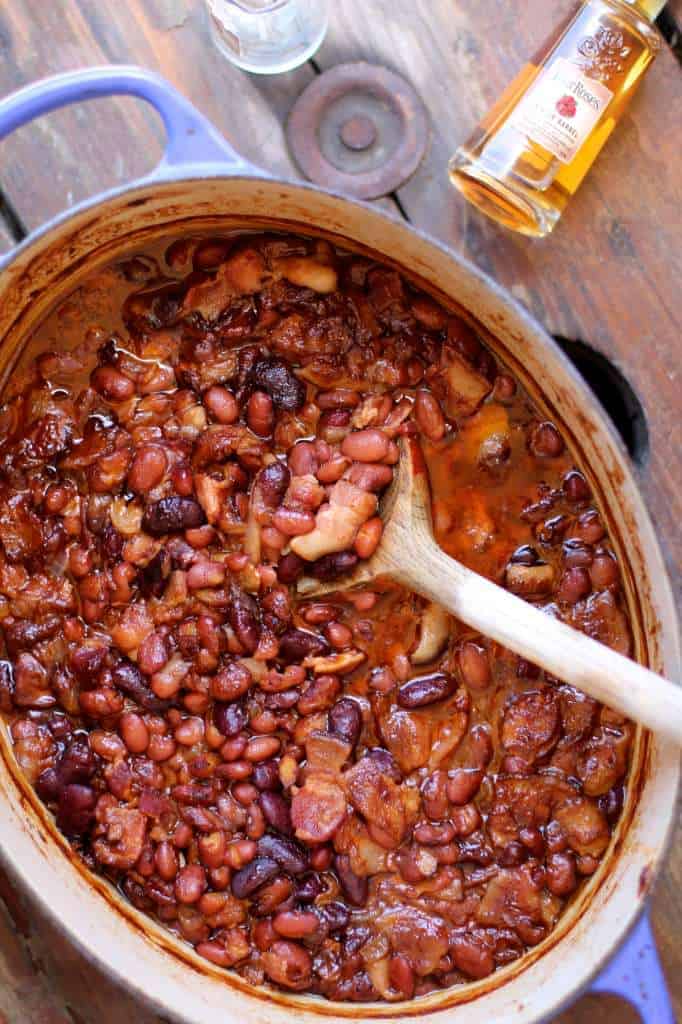 According to Mixologist and author, Coleen Graham, "The company was started in 1884 by Paul Jones Jr. on Louisville's Whiskey Row. The influence of the company's name came from his sweetheart who told him that she would wear four red roses to a grand ball if she were to accept his proposal. She did and he used the moment as an inspiration for his new bourbon business. Had she not accepted the name may have been slightly darker and somewhat disparaging, but such is not the case and we are left with a rosy whiskey."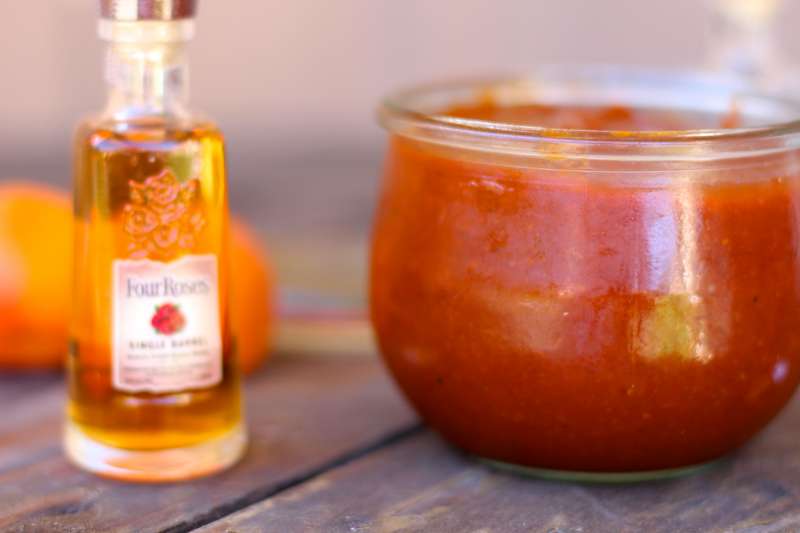 Not only do I love the story, but I love the bourbon. It is surprisingly smooth and mellow. Try this bourbon in your sauce, meat, or drink and I am sure you will love it, just as I have!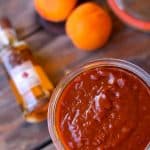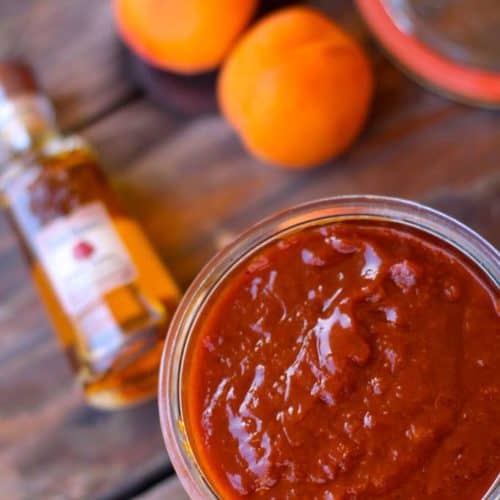 Apricot Bourbon BBQ Sauce #NationalBBQMonth
Ingredients
5

pitted apricots

½

cup

Four Roses Bourbon

2

tablespoons

oil

1

onion

, chopped

3

teaspoons

frech minced garlic

1

and ½ cups ketchup

¾

cup

brown sugar

(not packed)

1

tablespoon

vinegar

2

tablespoons

worcestershire sauce

½

teaspoon

salt

½

teaspoon

pepper

1

teaspoon

ground ancho chili

1

teaspoon

cumin
Instructions
In a small bowl, soak apricots in bourbon for at least 10 minutes.

In a pot or large cast iron skillet, heat oil on a medium high heat.

And onion and garlic and cook, stirring constantly until translucent, about 4 minutes.

Add apricots and bourbon and the REST of the ingredients to the pan, stir to combine.

Reduce heat to low and cook for 1 to 1 ½ hours stirring occasionally.

Once done, baste sauce onto raw or cooked meats.

Keep in an airtight container for up to 2 weeks.
I did receive samples of Four Roses Bourbon as well as a gift card to create this recipe however all opinions are 100% my own.