Kick back and relax with this stress-relieving Lavender Lemonade. Dried lavender pairs perfectly with freshly squeezed lemons and agave in this refreshing summer beverage. Take your traditional lemonade up a notch and switch to this unique recipe.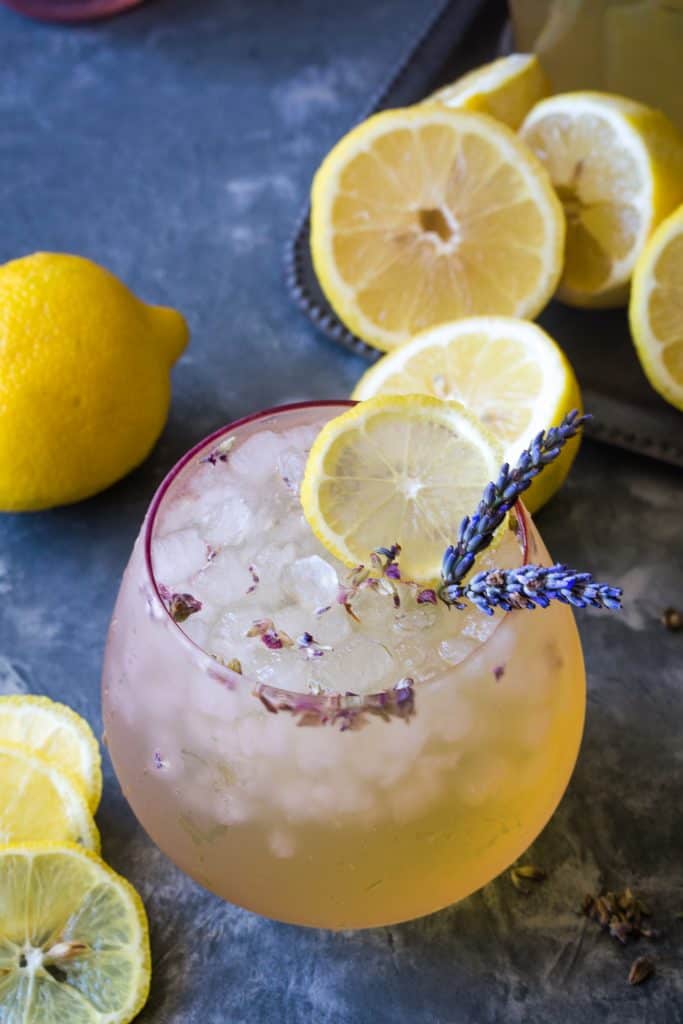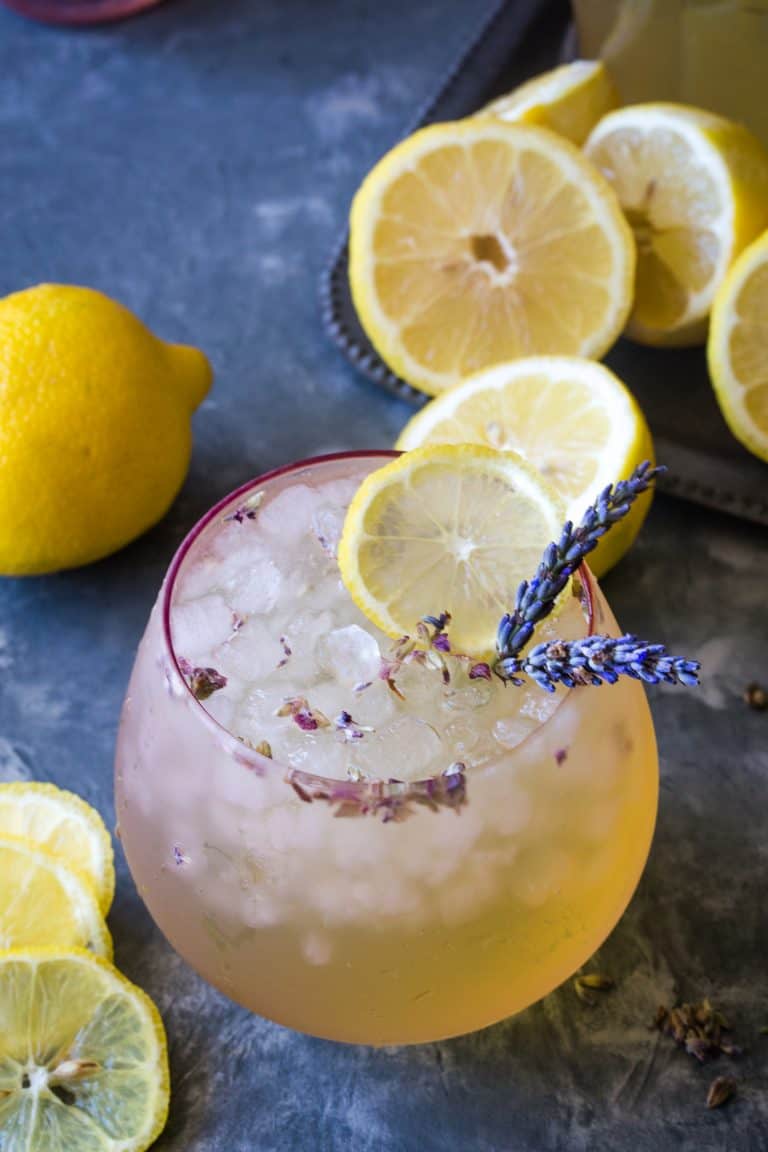 I know, I know, I know, lavender lemonade?! Hear me out, it's freaking delicious. The dried lavender adds all the perks lavender has to give without adding a super strong lavender flavor. Lavender can have an overwhelming scent and taste. However, when done correctly (like this drink recipe) It's the perfect addition without being too powerful.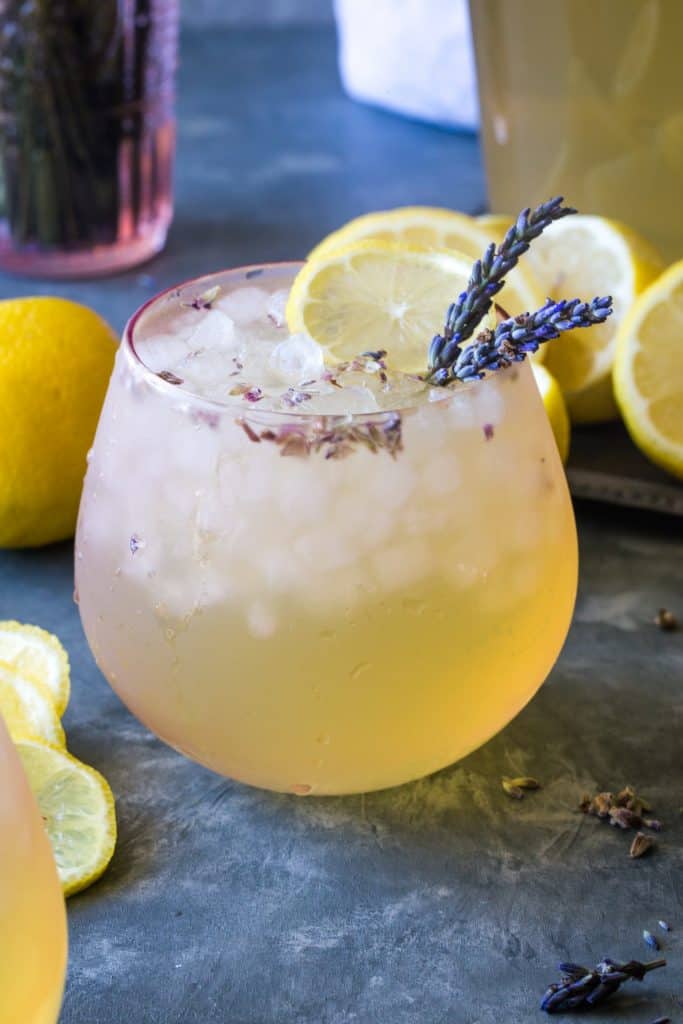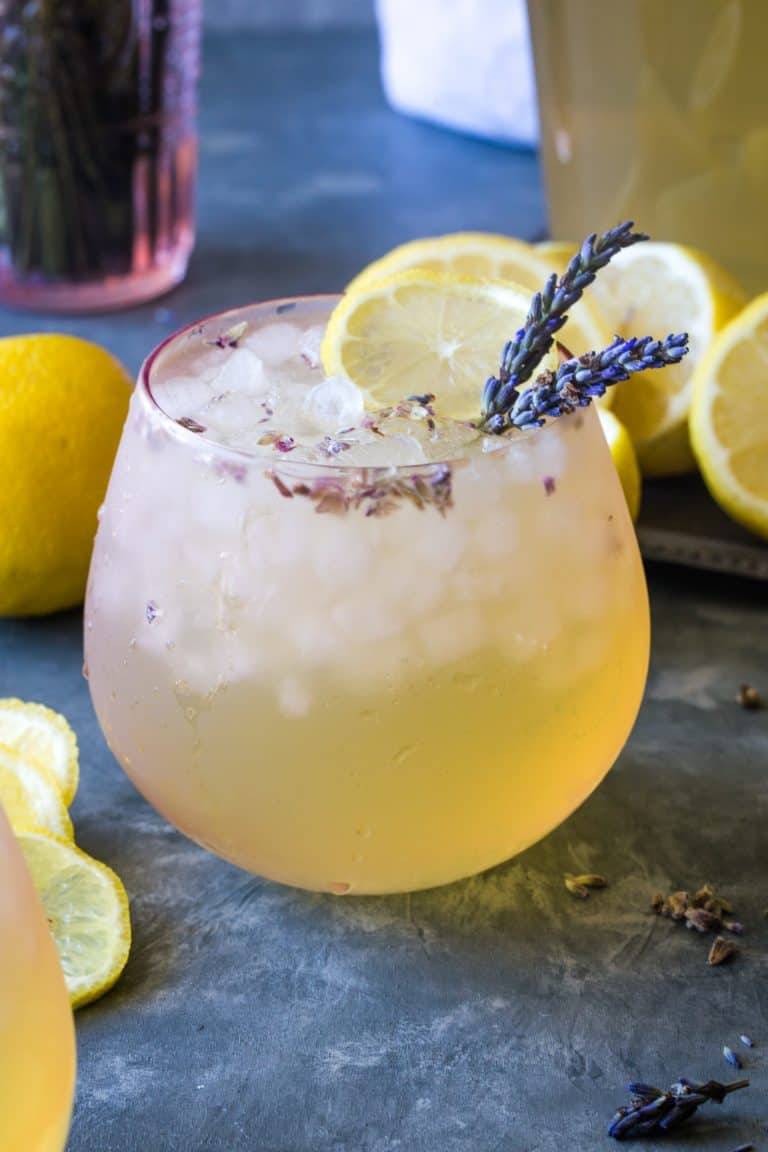 Lavender has so many health benefits, but it's truly one of the best options when it comes to relaxing. It's one of the top used ingredients for calming, relieving stress, falling asleep, etc. Plus, it's great for killing allergy symptoms. So, if you're truly looking to relax, try this lemonade along with my strawberry lemonade or peach mocktail.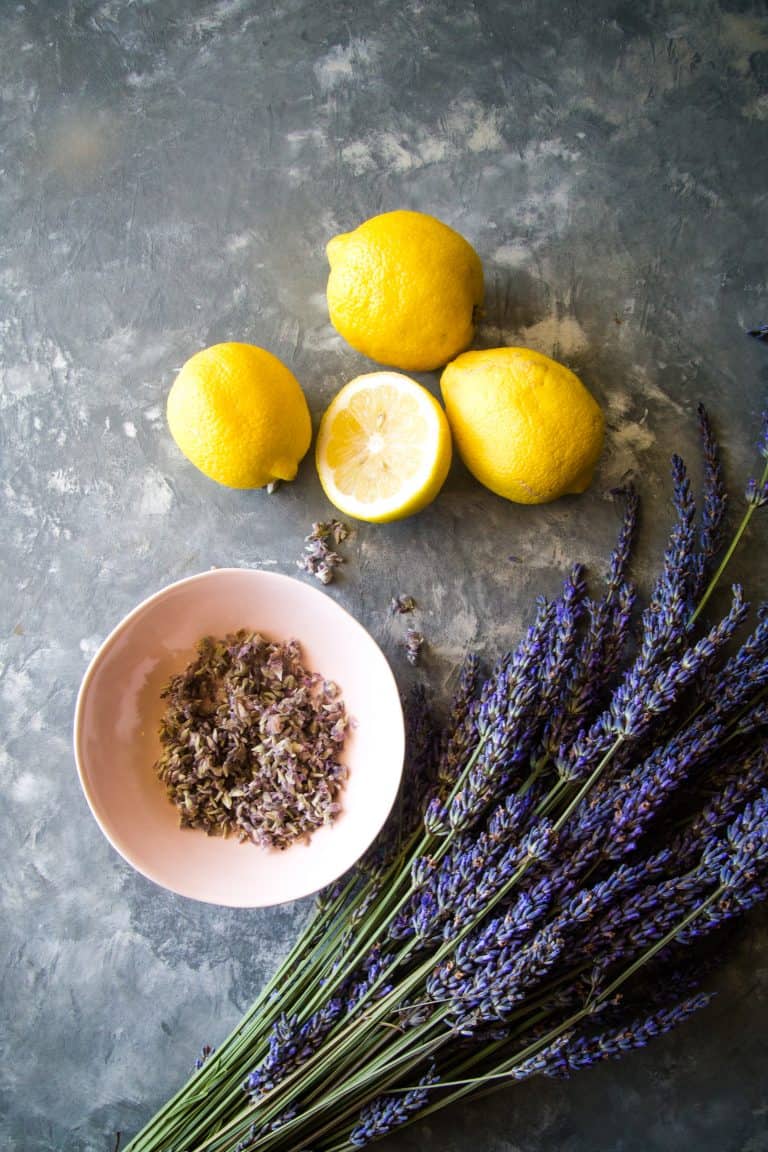 How Do You Make Lavender Lemonade from Scratch?
Boil - Place the sugar, agave, and water in a saucepan and bring to a boil.
Steep - Once boiling, remove from heat, add the lavender, and allow to steep until the mixture has cooled through.
Combine - Once cool, add the lemon juice and remaining water. Stir, pour over ice, and enjoy!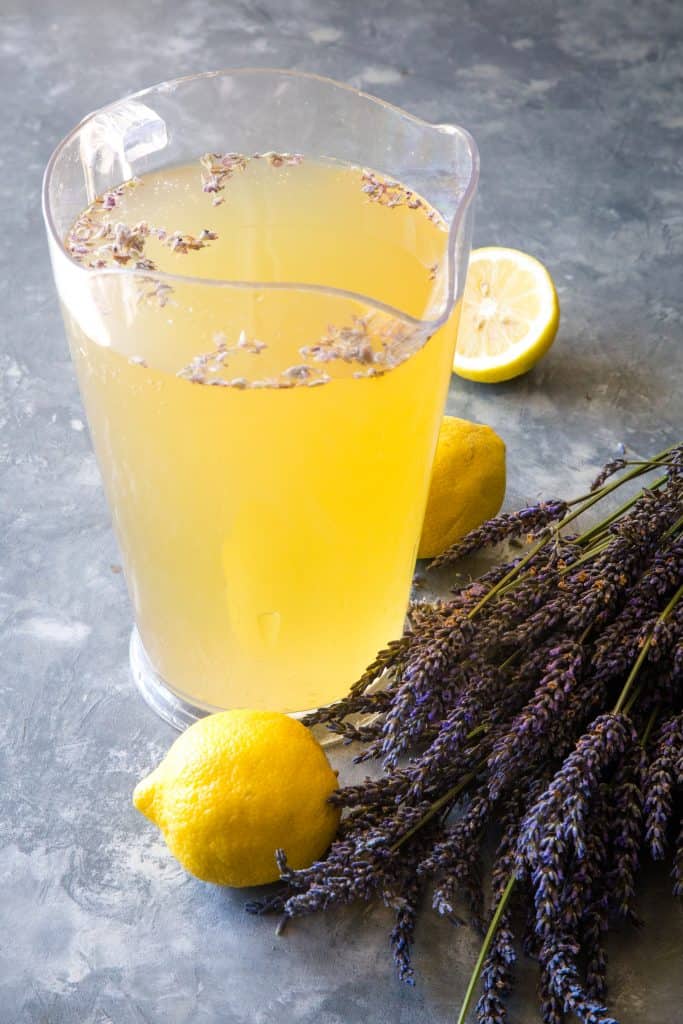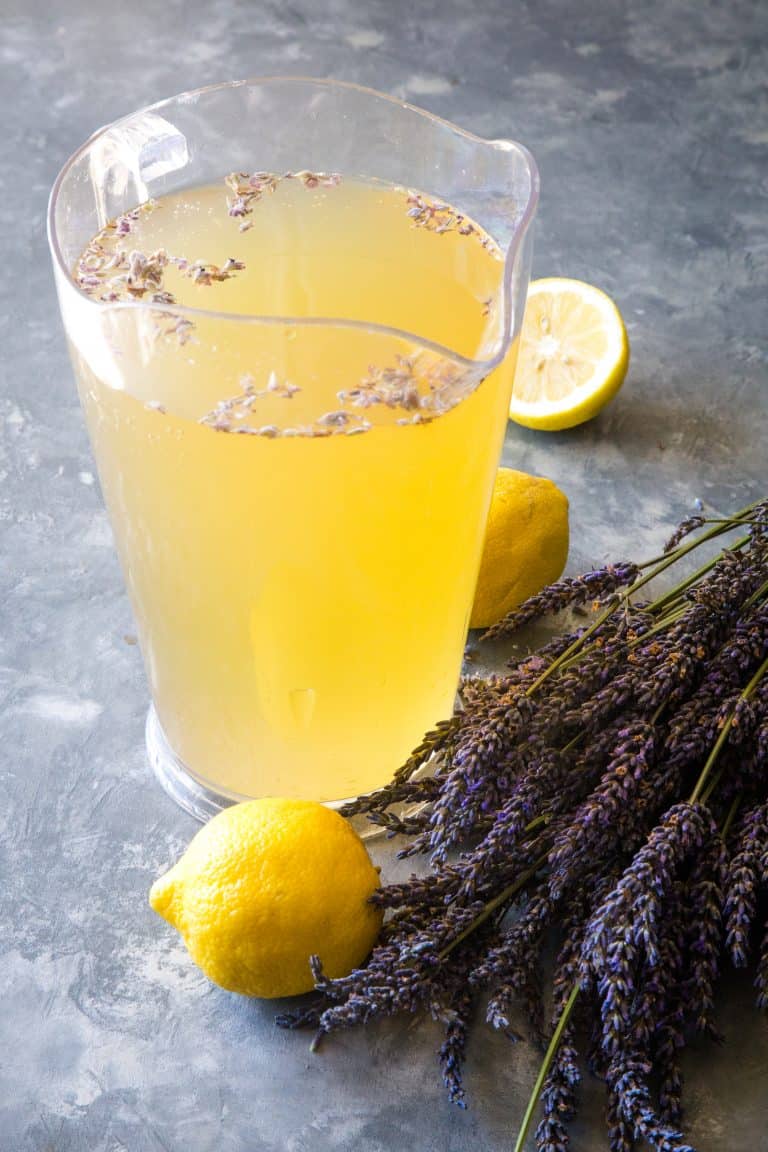 Tips and Variations
Lavender substitute - You can always use basil, mint, rosemary, etc. in place of the lavender to mix up the flavors. You can always nix the lavender as well, if it's too much for you.

Make it a limeade - Replace the lemon juice with lime juice and make it a lavender limeade instead!

Sugar replacement - You can use whatever sweetener you like for this lemonade recipe. However, you'll want to make sure and use the correct amounts as each sweetener can change dramatically in the amounts needed. Start with a little at a time and work your way up until it's just right for you.
Add sweet tea - Mix half and half lavender lemonade and sweet tea together and make a lavender Arnold Palmer!

Use an electric juicer - When getting your lemon juice, try using an electric juicer to save time and get more juice from your lemons. Plus, it's nice because it removes everything from the juice for you as well, such as seeds.
Use soda water - If you use mineral or soda water instead of normal water, you can make it fizzy or soda style! If you like the feel of bubbles in your beverage, this is an easy way to get it.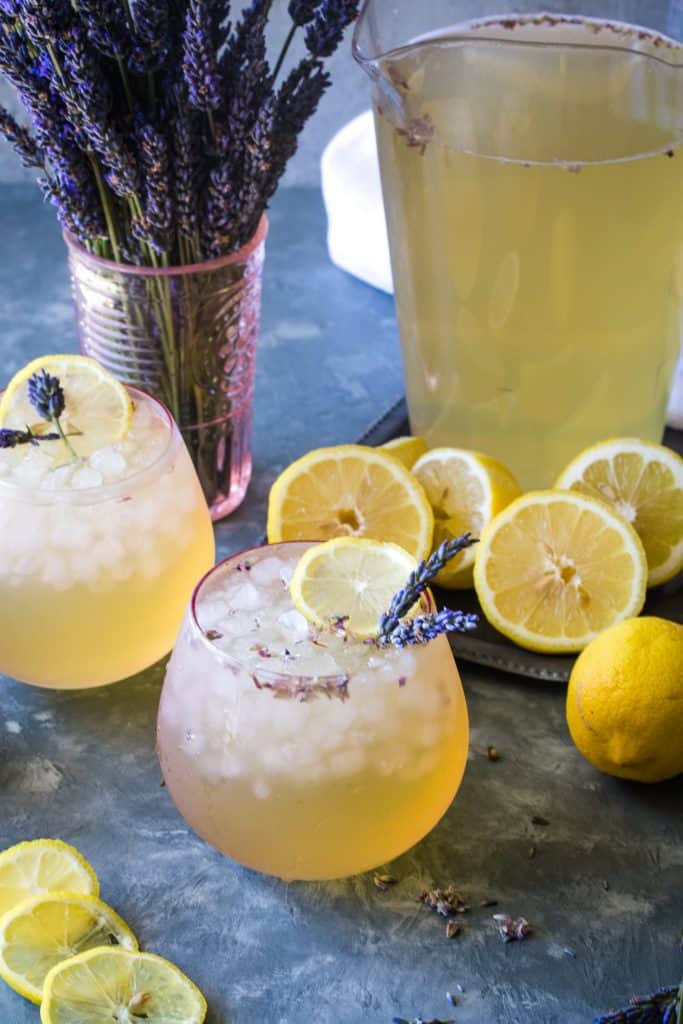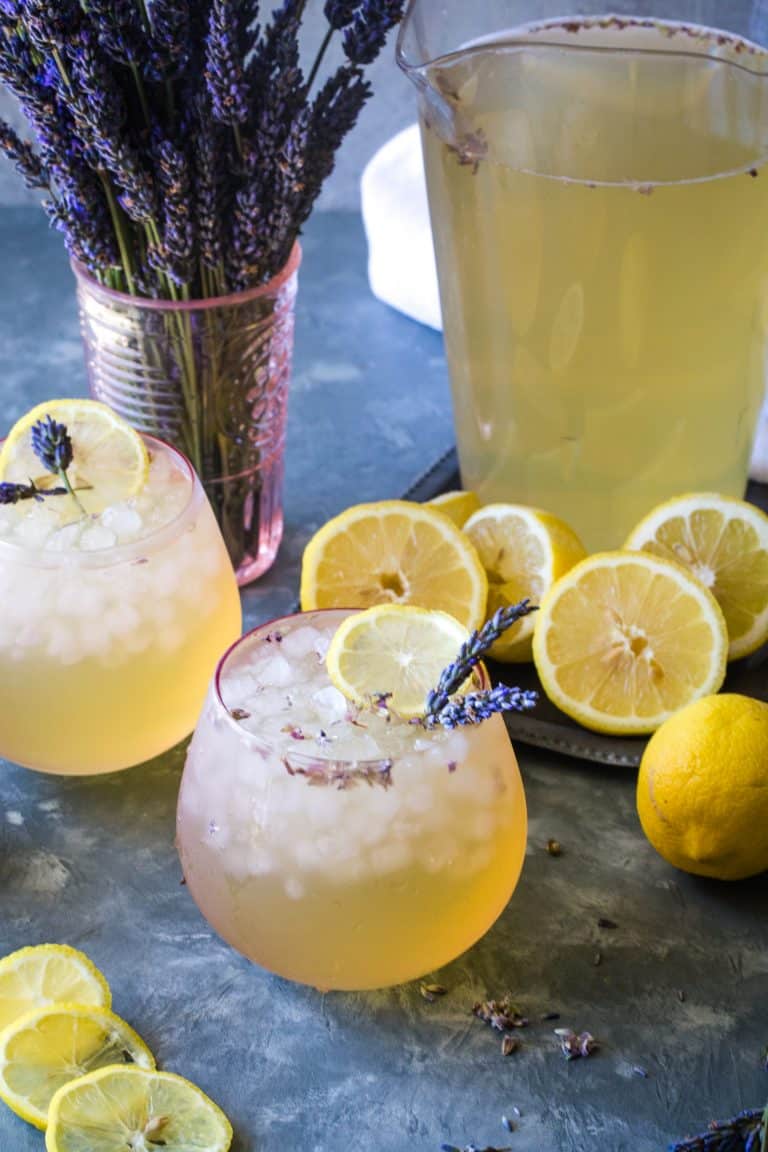 Common Questions About Lavender Lemonade
What is Lavender Lemonade Good for?
Lemonade, all on its own, is delicious. Lemons themselves have great health benefits, such as aiding in digestion. However, add lavender and you get double the amount of health benefits. Lavender is great for easing stressed minds, relieving allergy symptoms, it can even calm your pulse rate! Of course, that's just the short list of benefits. I definitely urge you to dive deeper into the benefits of lavender as the list is a long one. What better way to consume it than in a tasty homemade lemonade recipe?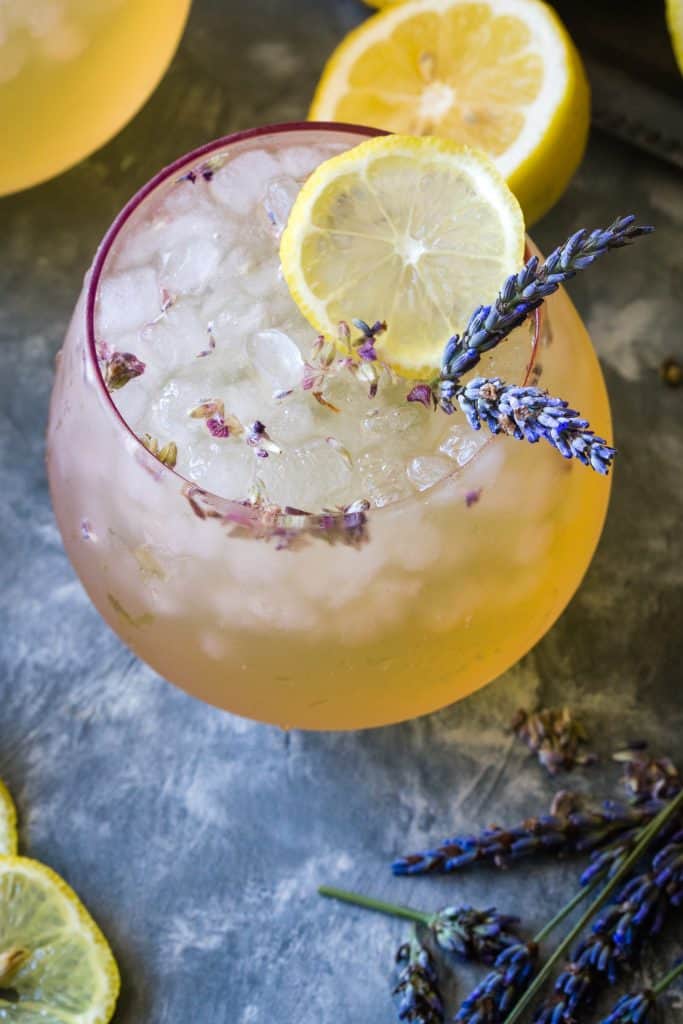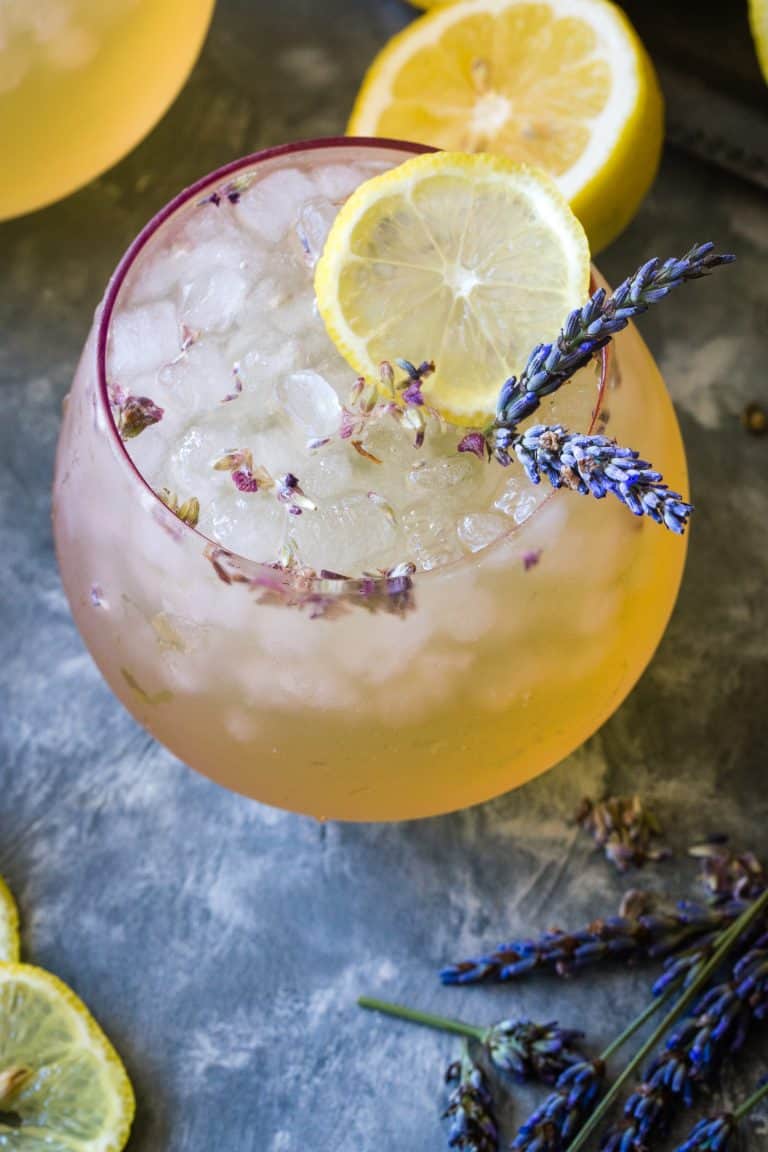 Can You Eat Lavender?
Of course! It actually has quite a few health benefits, hence why it's used in a wide variety of health-based items. I, personally, like to use it for allergy relief more than anything. It's an herb, just like the oregano you use in your spaghetti sauce. It's great for relaxing, relieving stress, etc.
Please feel free to share your experience with making this Lavender Lemonade in the comments below or on social media!
More Drink Recipes You're Sure to Love:
Lavender Lemonade
Take your lemonade up a notch with the addition of lavender. The smooth floral flavors blend perfectly with the bitterness of the lemons
Keyword:
homemade lemonade recipe, recipes with lavender
Ingredients
Lavender Lemonade- makes about 8 cups
2

cups

water

1

cup

granulated sugar

¼

cup

honey or agave syrup

2 ½

tbs

dried lavender

2

cups

freshly squeezed lemon juice

4

cups

water

ice
Instructions
Lavender Lemonade
In a medium sauce pot, bring 2 cups water, sugar, and agave to a boil.

Once boiling, turn off heat and add dried lavender.

Allow lavender to steep in sugar mixture until cooled.

Once cooled, add freshly squeezed lemon juice and 4 cups of water.

Pour over ice and enjoy!