Whisk yourself away to summer days with this homemade Strawberry Lemonade. Fresh strawberries and lemon are paired with sugar and water to make the perfect beverage for a hot day. Easy, quick, and bursting with flavor.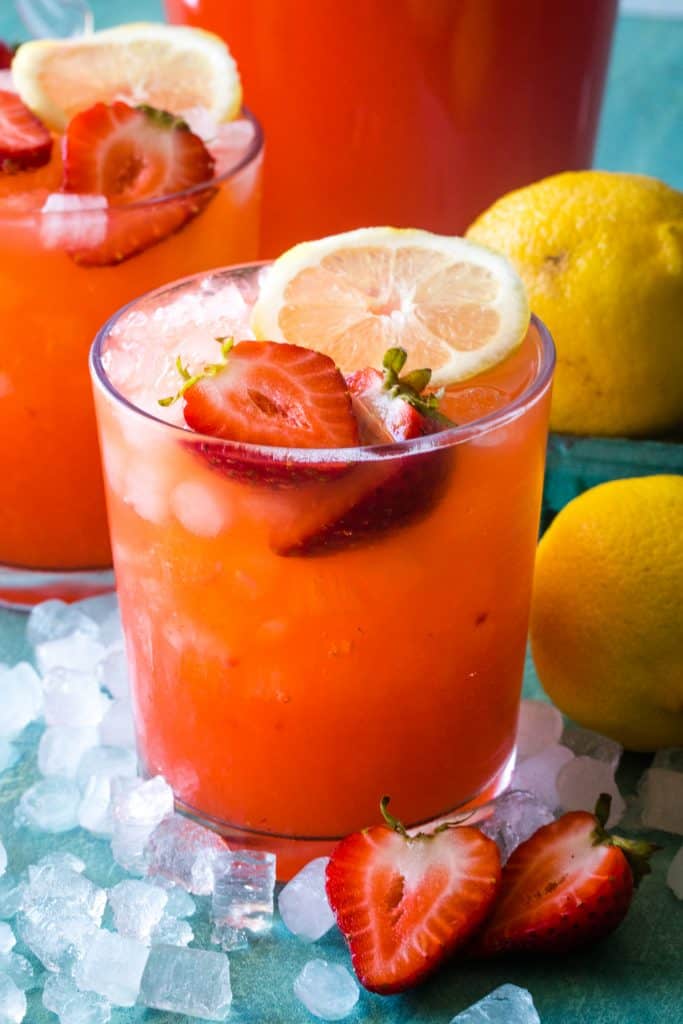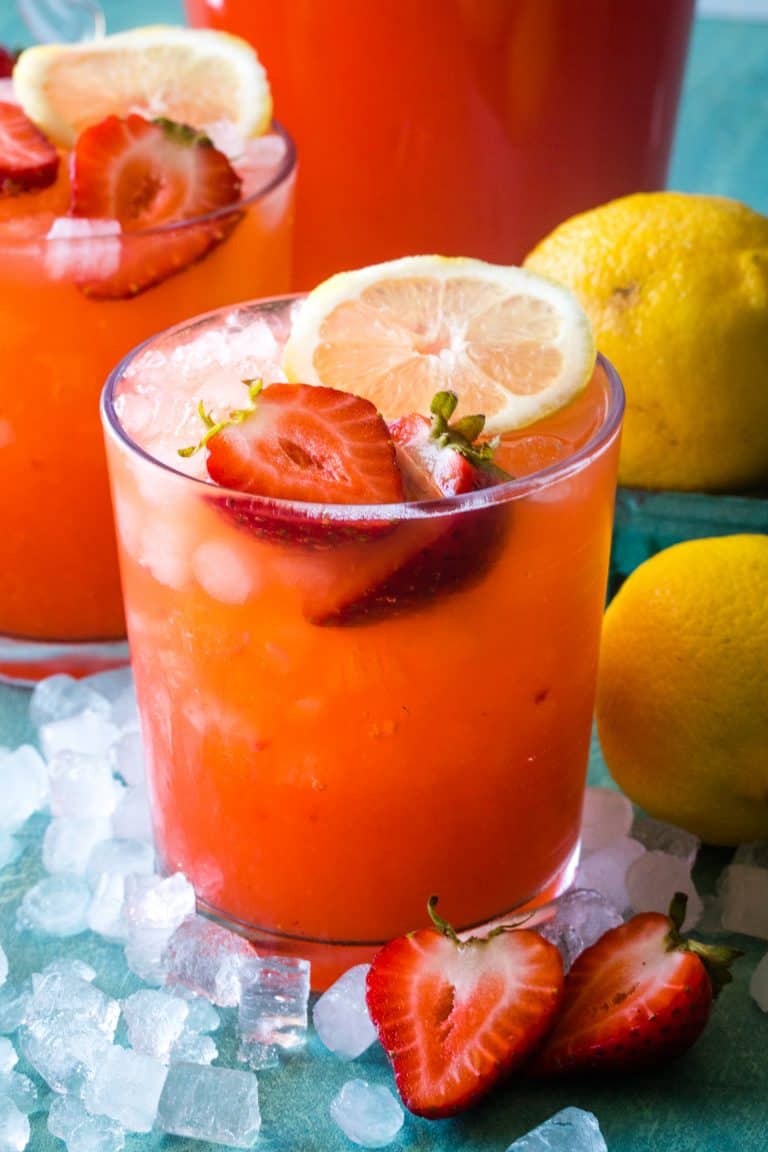 Whether you like it or not, the first beverage that pops into most mind's when summer rolls around is lemonade. I mean, I love it, so I drink it year round. I mix up the flavors, but often choose this strawberry lemonade, lavender lemonade, or my cranberry orange hard lemonade.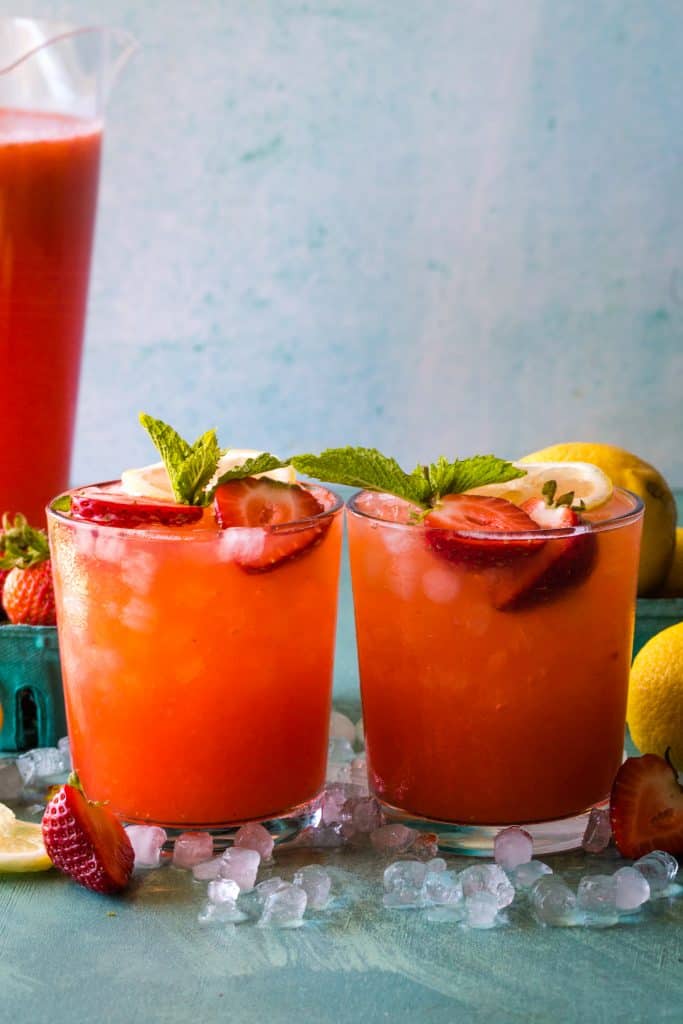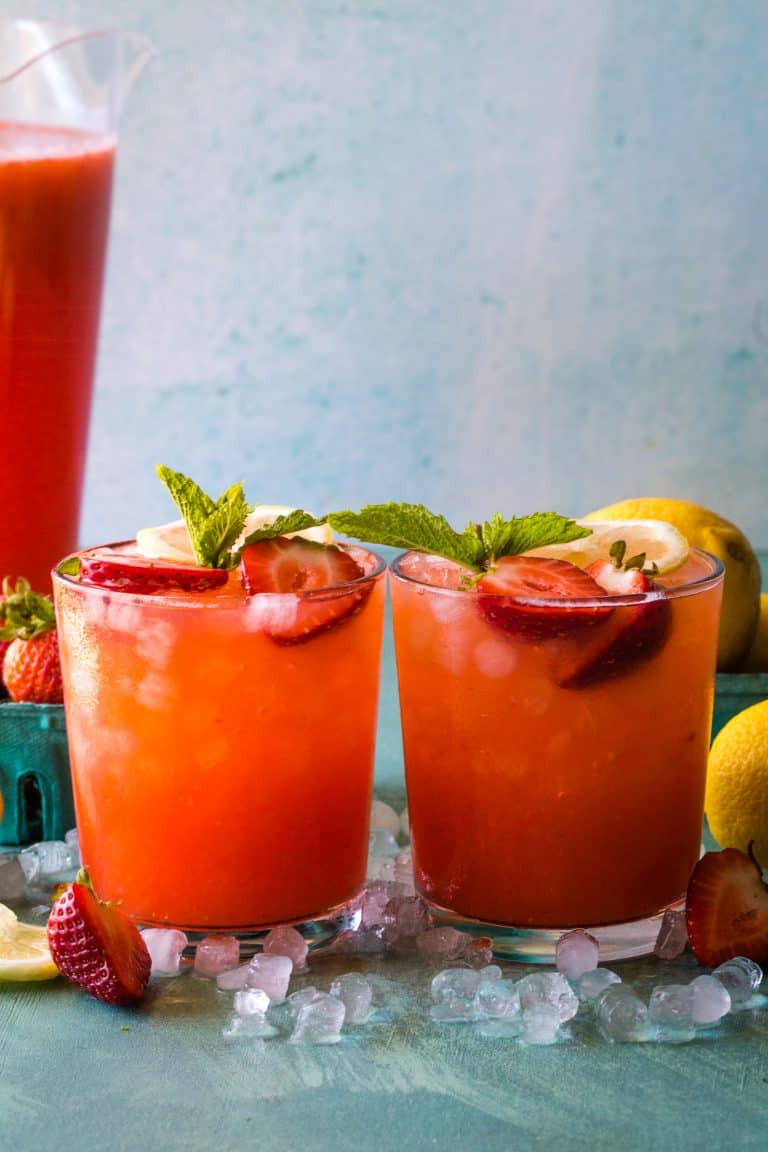 One of the best parts about lemonade is being able to mix up the flavors pretty easily. I haven't posted very many of my flavor combinations, but trust me when I say they're really good. I definitely encourage you to try your own flavor creations, including alcoholic versions! Once you get started, you'll get on a roll with flavor ideas.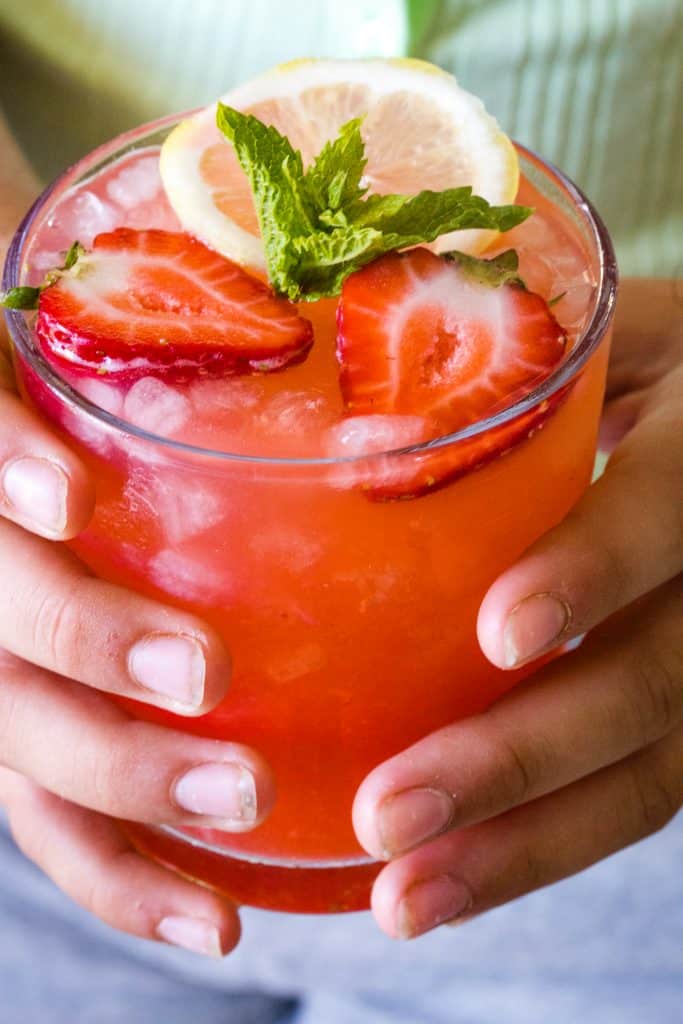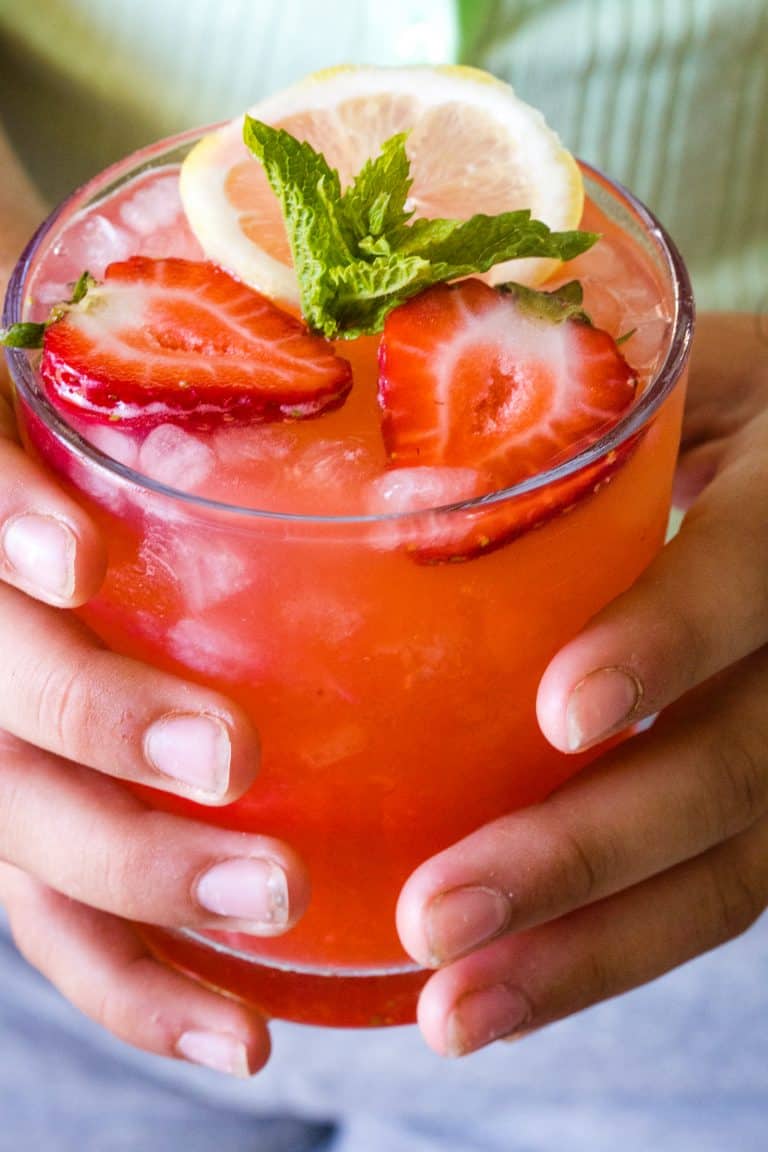 How Do You Make Strawberry Lemonade from Scratch?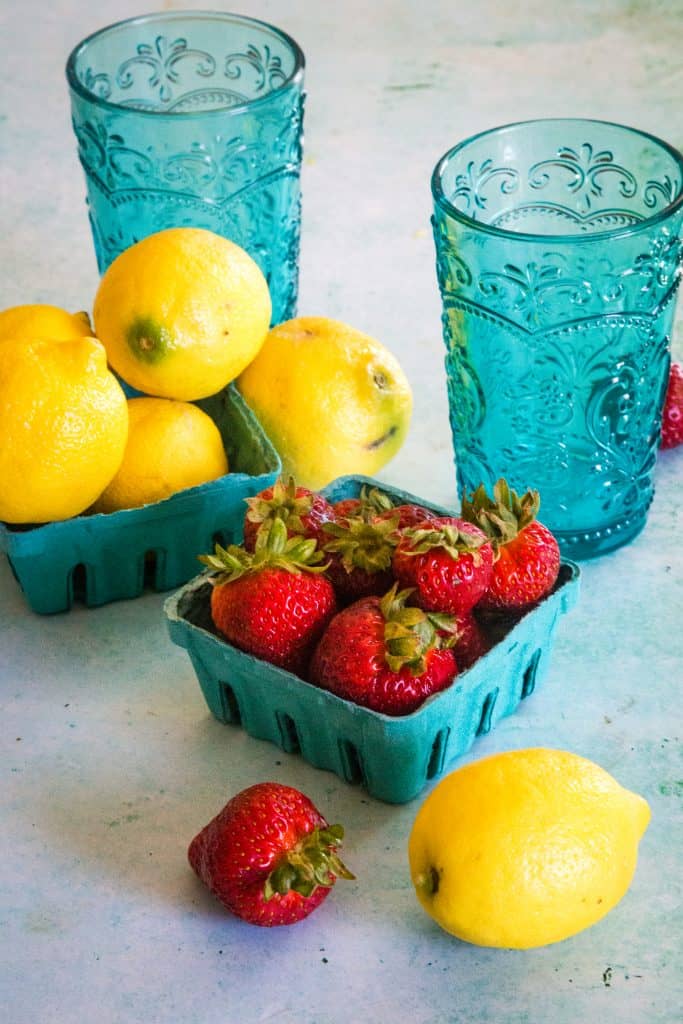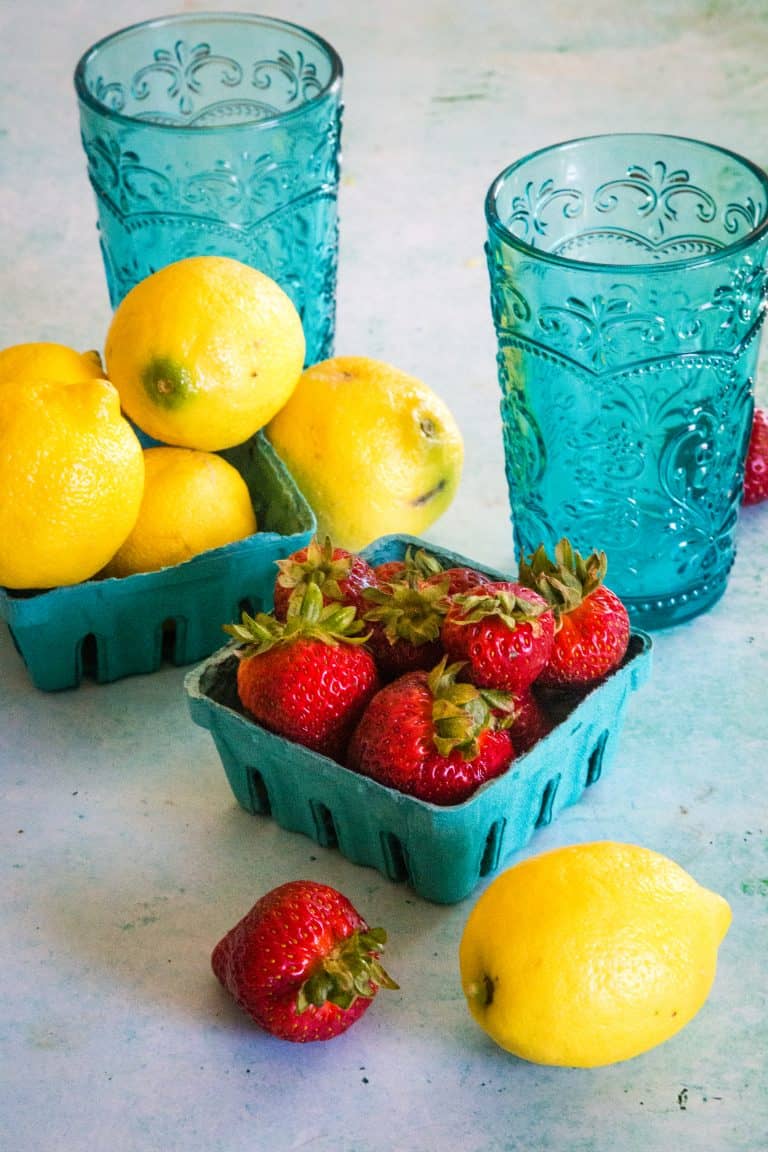 Prep the strawberries - Remove the stems from the strawberries and place them in a blender. Add ¼ cup sugar and allow to sit for 5 minutes.

Blend - Add water and blend until smooth.

Juice - Juice the lemons and remove the seeds.
Add sugar - Add the remaining sugar to the lemon juice and whisk.
Combine - Whisk together the lemon and strawberry mixtures. Add water, stir, add ice, and enjoy!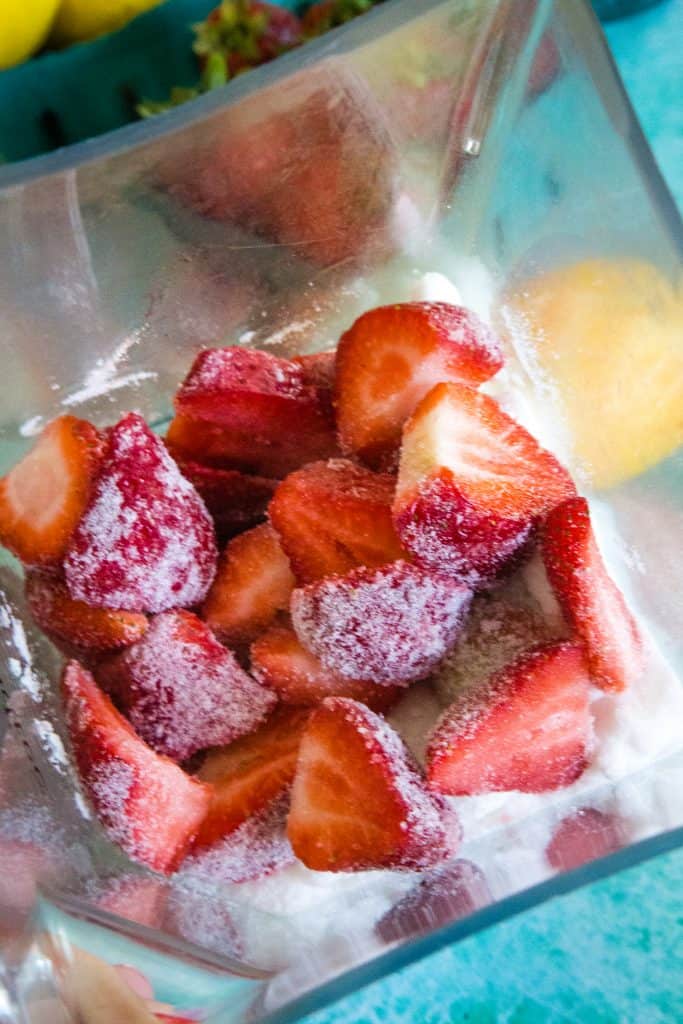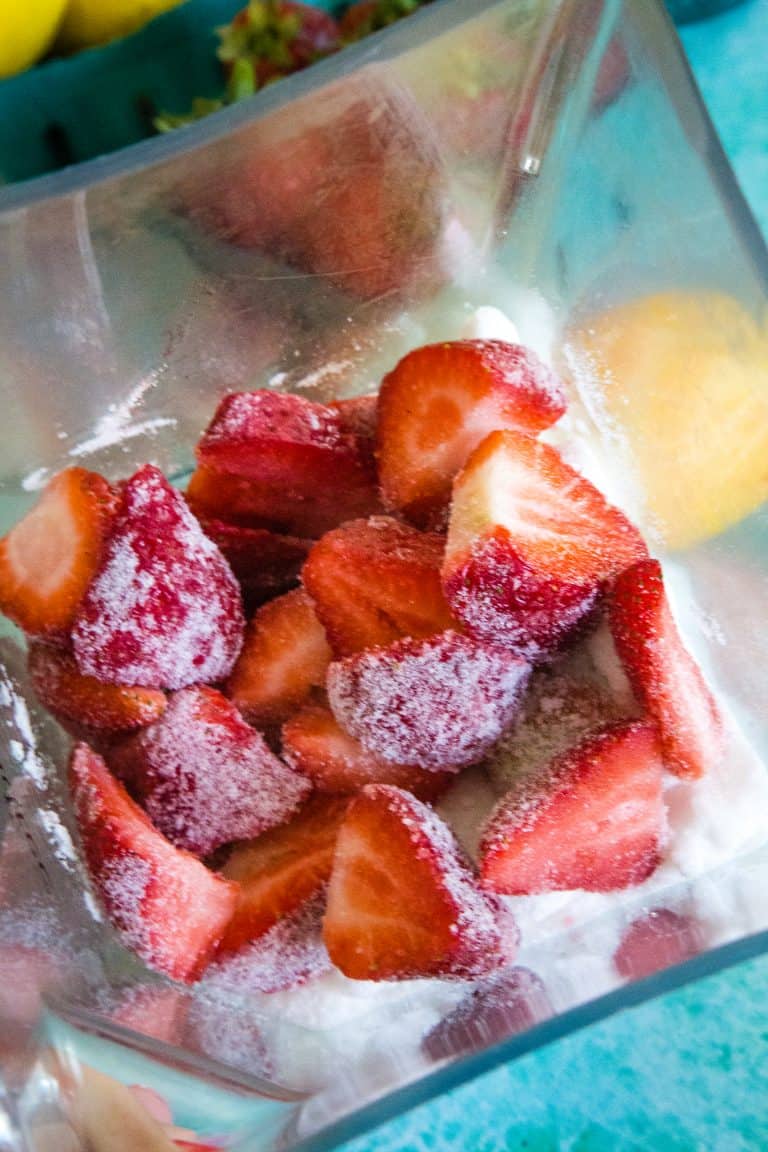 Tips and Variations
Swap out the strawberries - If desired, you can always use another berry in place of the strawberries. This will change up the flavor and give you even more options!

Make it a limeade - Swap out the lemons for limes and continue to switch up the flavor fun!
Use a sweetener substitute - You can use options such as monk fruit sweetener, agave syrup, honey, or even stevia in place of the sugar. You'll want to note that many of these are not an equal swap for the sugar. You may need more or less of the substitute options. So, start small and work your way up until it's perfect for you.
Strain the mixture for a smoother drink - If you don't like the thickness of the strawberries, you can always throw them in an electric juicer or strain them through a cheesecloth.

Use an electric juicer - For an even quicker lemonade, use an electric juicer, which removes the seeds and gets as much juice out of your fruits as possible.

Storage - The best way to keep this lemonade recipe is in the fridge, in a covered pitcher. It should last about a week. Remember, it's fresh, so it won't last as long as store-bought kinds with all the added junk.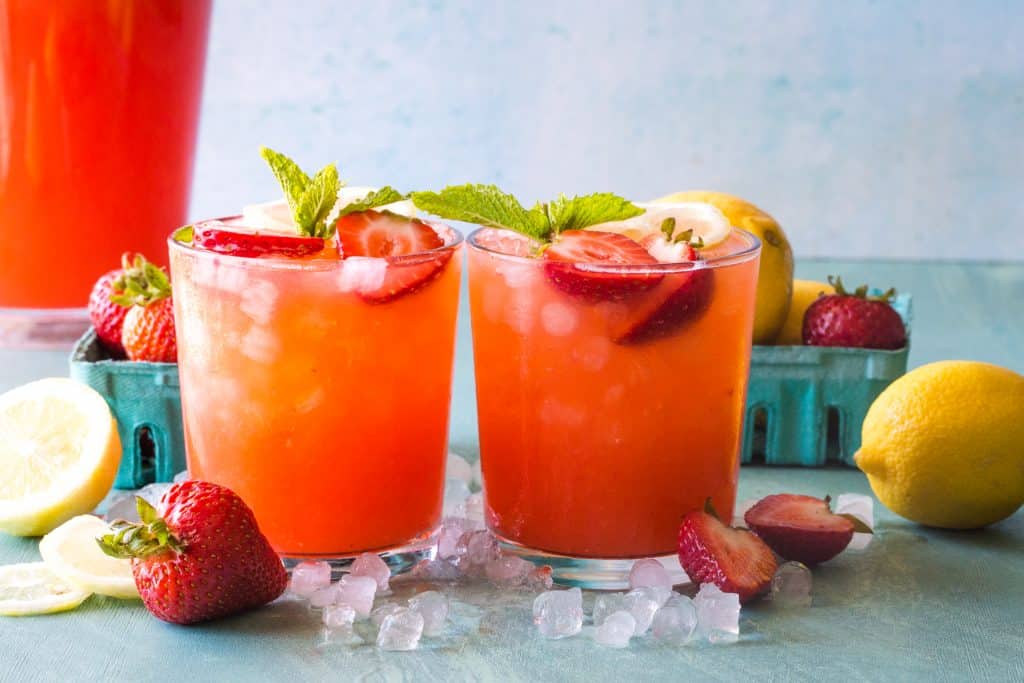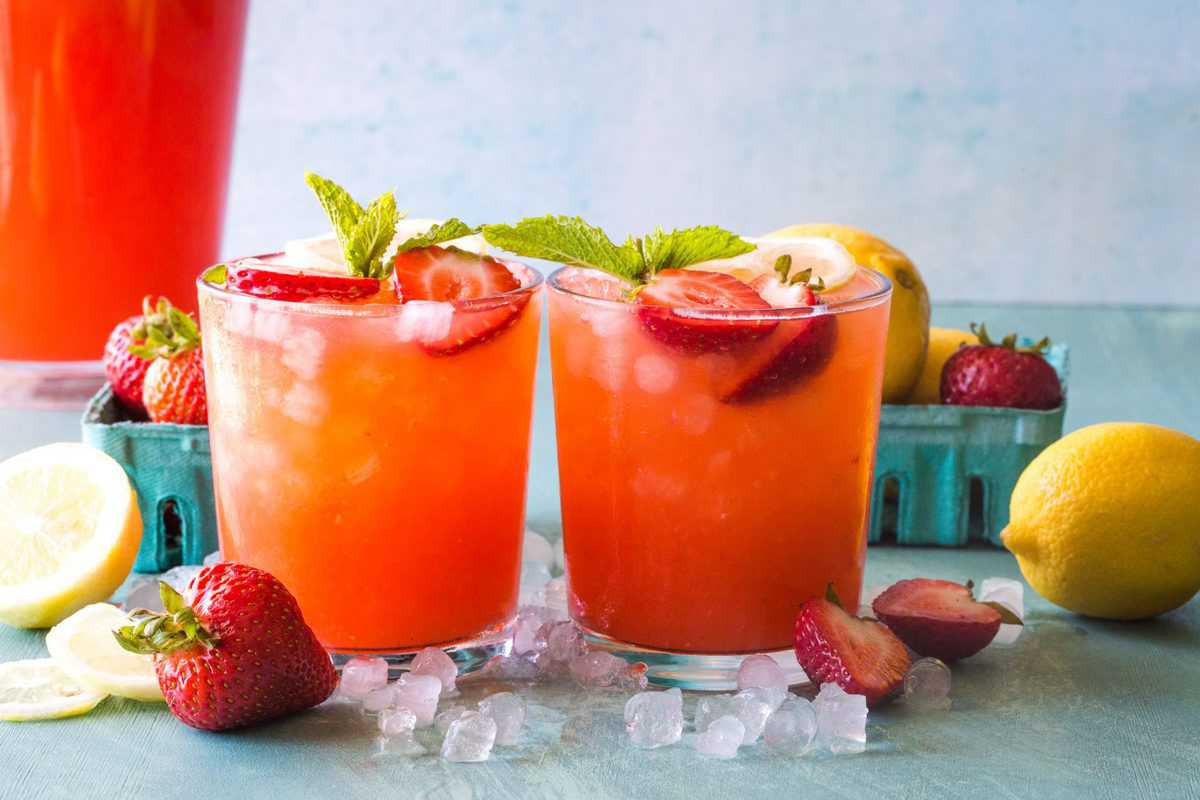 Common Questions About Strawberry Lemonade
What is Strawberry Lemonade Made of?
It depends on if you're making your own or buying an already made mix. For this recipe, I use fresh strawberries and freshly squeezed lemon juice as the main ingredients. It can vary recipe to recipe, but a sweetener is usually added along with it as it would be very sour otherwise. That can be regular sugar or a substitute, whichever you choose.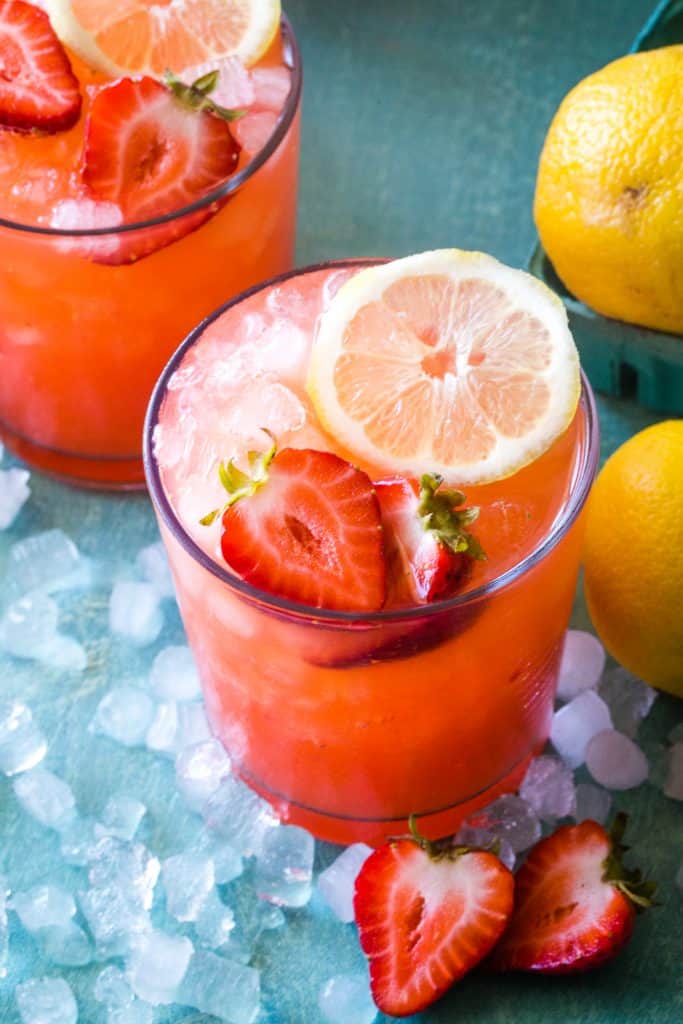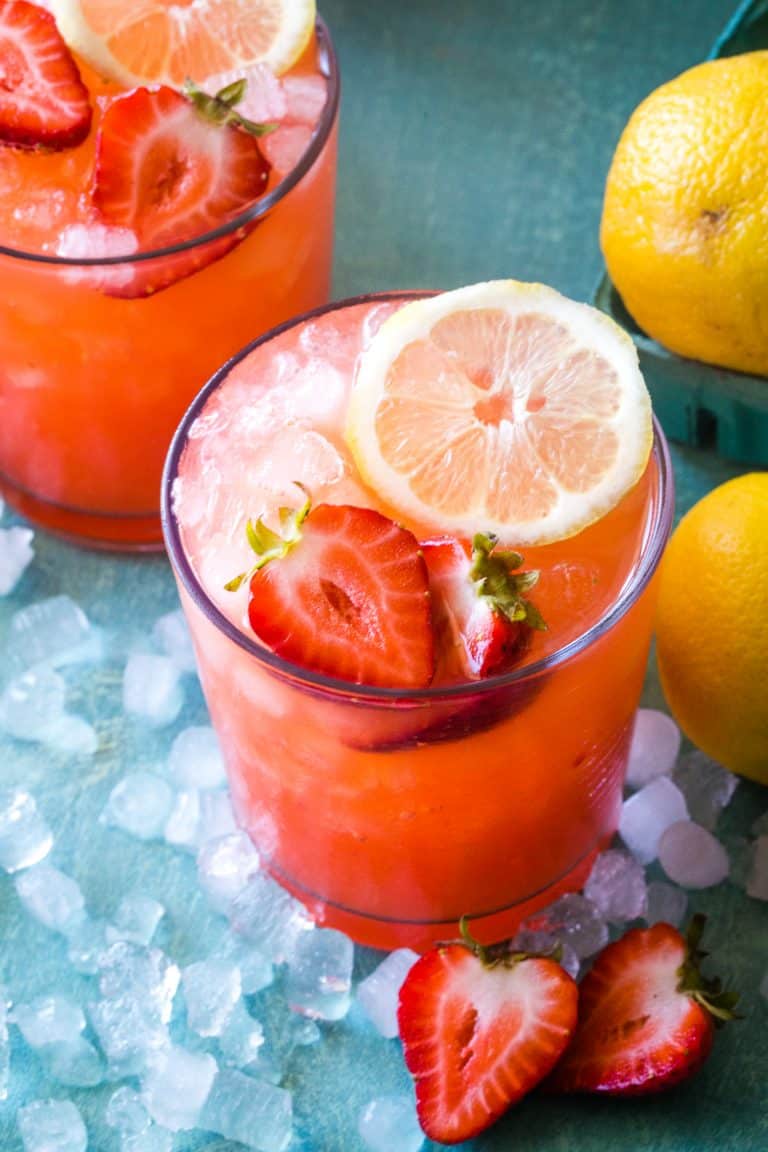 Is Pink Lemonade the Same as Strawberry Lemonade?
In general, pink lemonade is usually just that, pink lemonade. It's normal lemonade with an added pink coloring. However, some stores add a bit of an adjustment to the flavor, but it still doesn't usually taste like strawberry lemonade. In short, strawberry lemonade and pink lemonade are not usually the same thing.
Please feel free to share your experience with making this Strawberry Lemonade in the comments below or on social media!
More Drink Recipes You're Sure to Love: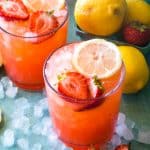 Strawberry Lemonade
A refreshing glass of strawberry lemonade is the perfect thirst quencher on a hot summer's day.
Keyword:
homemade lemonade, strawberrie lemonade
Ingredients
2

cups

strawberries

about 12 large strawberries

1 ¼

cup

granulated sugar

divided

7

cups

water

divided

2

cups

freshly squeezed lemon juice

(about 8 lemons)
Instructions
Place strawberries in blender and sprinkle with ¼ cup of sugar. Allow to sit for about 5 minutes to release some of the juices.

Add 1 cup of cold water and blend strawberry mixture until smooth.

Remove seeds from lemon juice, if needed; add 1 cup of granulated sugar and whisk until dissolved.

Whisk lemon mixture into strawberry mixture.

Add remaining 6 cups of water to mixture and whisk together.

Pour over ice and enjoy!