Sorry guys for the lack of promised posts, the baby is teething which means long days and sleepless nights!
Last weekend my family and I were invited to Fresno to take part in the Fresno Fruit Trail. It was so a wonderful experience and very humbling. Each one of the four farms that we visited told a story. A story about family and traditions. Upon arriving to each farm, each farmer would explain what generation farmer they were, and each were at least 4th generation. Farming practices, however, have become a lot more difficult than they used to be.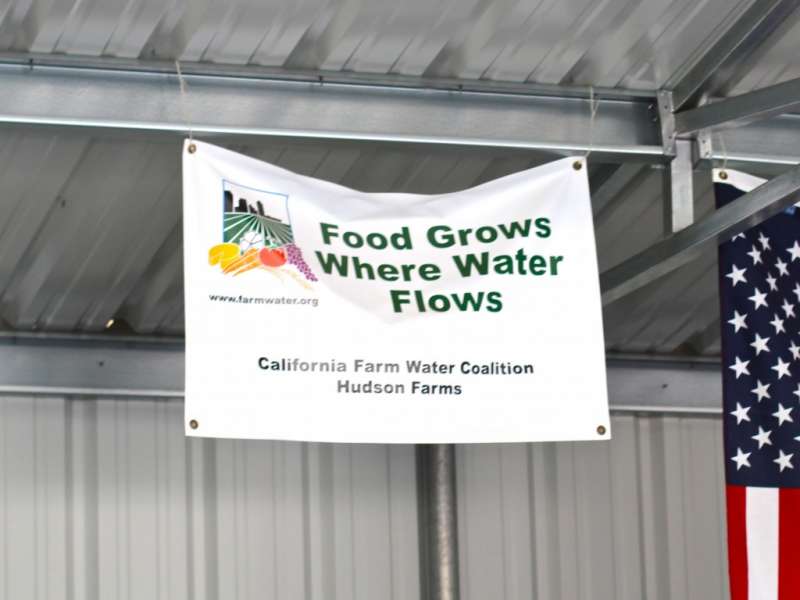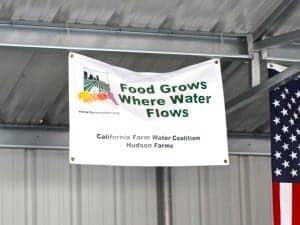 I have apparently been living under a rock for the last 20 years. As I run my hot water over the little piece of oat that has been left and hardened due to my husband's inability to rinse his dish, farmer's are having to ration their irrigation due to the lack of water. I had no idea how much this drought has impacted farmers. Which seems absurd to me because agriculture is one of California's leading producers of revenue and employment. This is a huge problem, which needs to be addressed before we lose quality crops due to lack of water. For more information, please visit the California Farm Water Coalition or the Fresno County Farm Bureau. 
Now, on to two of the farms that we visited. The first farm was Friesen Family Farms.You know all those beautiful peaches, plums and nectarines you buy every summer at Costco and Walmart? This is where they come from. Pretty cool huh!?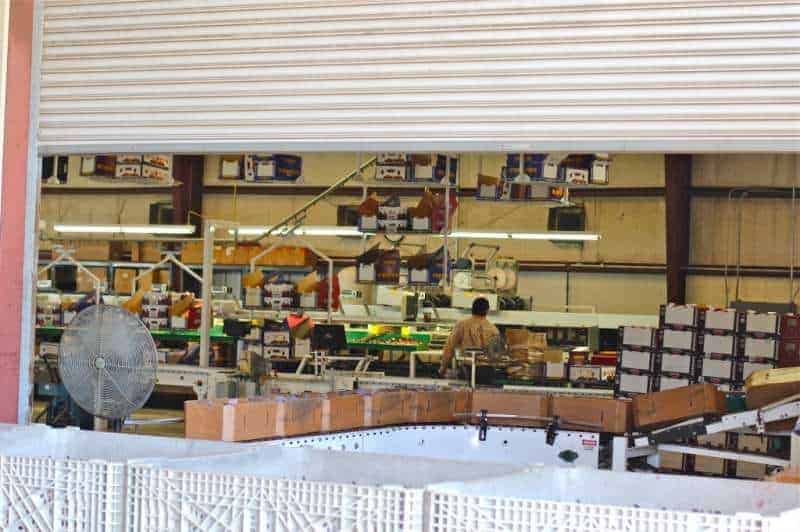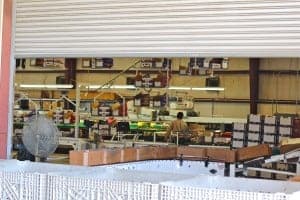 They had so many different varieties, I had a hard time choosing which ones I wanted to bring home. I ended just purchasing about 40 lbs of nectarines, plums, peaches and apricots. My freezer is now filled to the brim, and ready for smoothie making!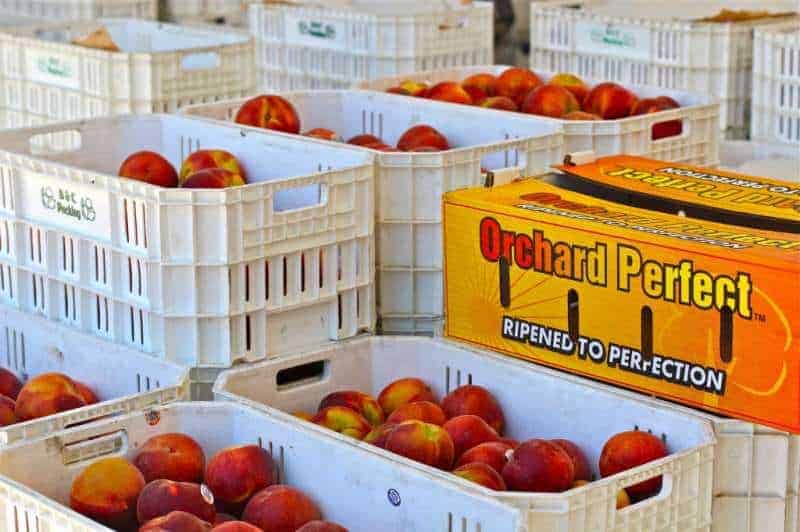 The next farm stand we visited was Hudson Farms. The owner, Liz, welcomed us with this beautiful peach cobbler and delicious zucchini bread.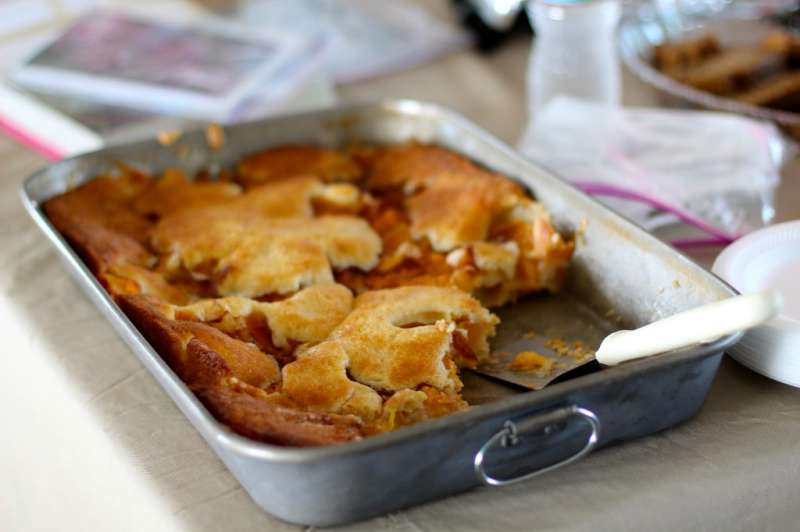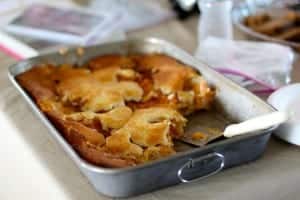 Not only did she sell one of the juiciest, most delicious peach known to man (aka the Kitchen Sink Peach because it is so juicy that you have to eat it over the kitchen sink), but she also sold some delectable fresh summer vegetables grown from her garden.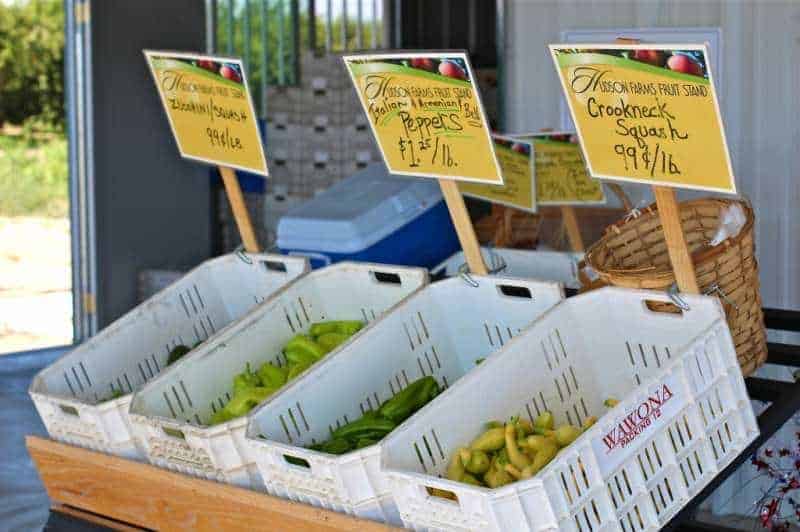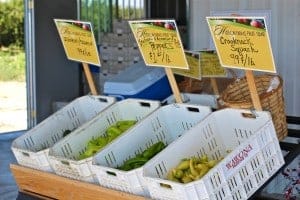 I was lucky enough to get her recipe for the delicious peach cobbler, and now I am passing it on to you!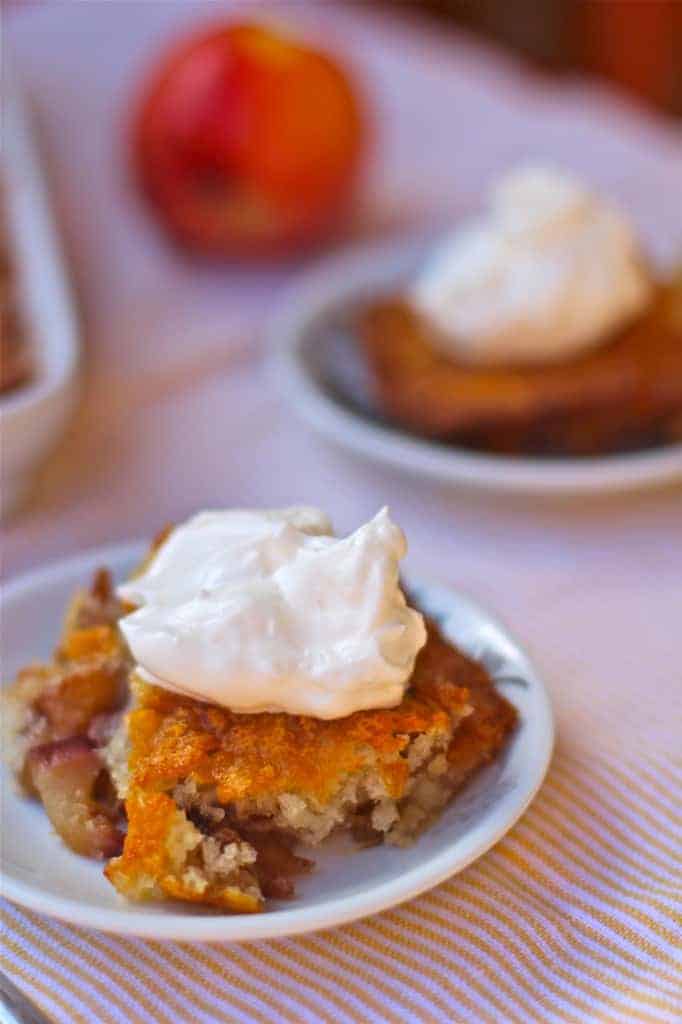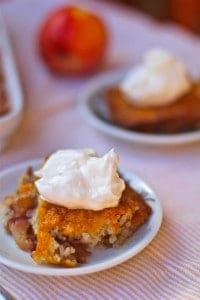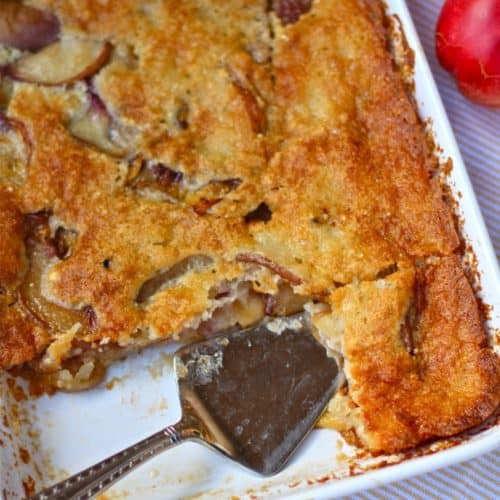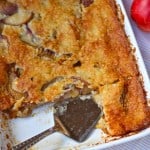 Hudson Farms Peach Cobbler
Ingredients
Hudson Farms Peach Cobbler
1/4

cup

plus 2 T. butter

(must be butter for goodness sake!)

1 1/4

cups

sugar

, divided

3/4

cup

all-purpose flour

2

tsp

. baking powder

1

tsp

. vanilla

Dash of salt

3/4

cup

milk

3

cups

sliced and peeled fresh peaches

Additional sugar and cinnamon

(optional)
Instructions
Preheat oven to 350 degrees.

Melt butter in a two-quart baking dish in the oven.

While it is melting, combine 3/4 cup sugar, flour, baking powder and salt; add milk and vanilla and stir until mixed.

Pour batter over melted butter in baking dish, but do not stir.

Combine peaches and remaining 1/2 cup sugar; spoon over batter. Do not stir.

Sprinkle a cinnamon and sugar mixture on top if desired.

Bake at 350 degrees for 60 minutes.

Serves 6 to 8. Note: This recipe can be doubled or tripled for larger baking pans.
If you are ever in the Fresno area, make sure you take the Fresno Fruit Stand Tour. For a Foodie, it is magical! Also, a huge thank you to the California Farm Water Coalition and the Fresno County Farm Bureau for this amazing and enlightening weekend away.
Stay tuned for a recap of the Blueberry farm and organic Olive Oil facility, along with a giveaway, that we visited!