Capture the perfect Georgia summer in a dessert when you create this Peach Cobbler. This recipe combines fresh peaches with vanilla and sugar as the main portion of the dish. The rest of the dish is a delicious and sweet batter that, when baked, surrounds the peaches for a perfect summer dish.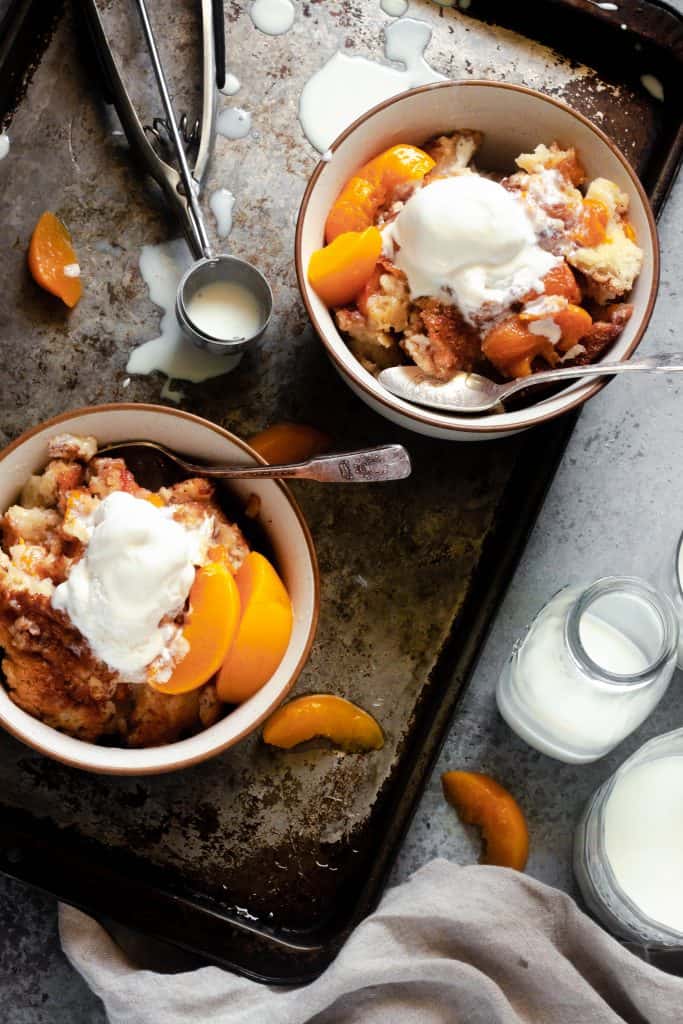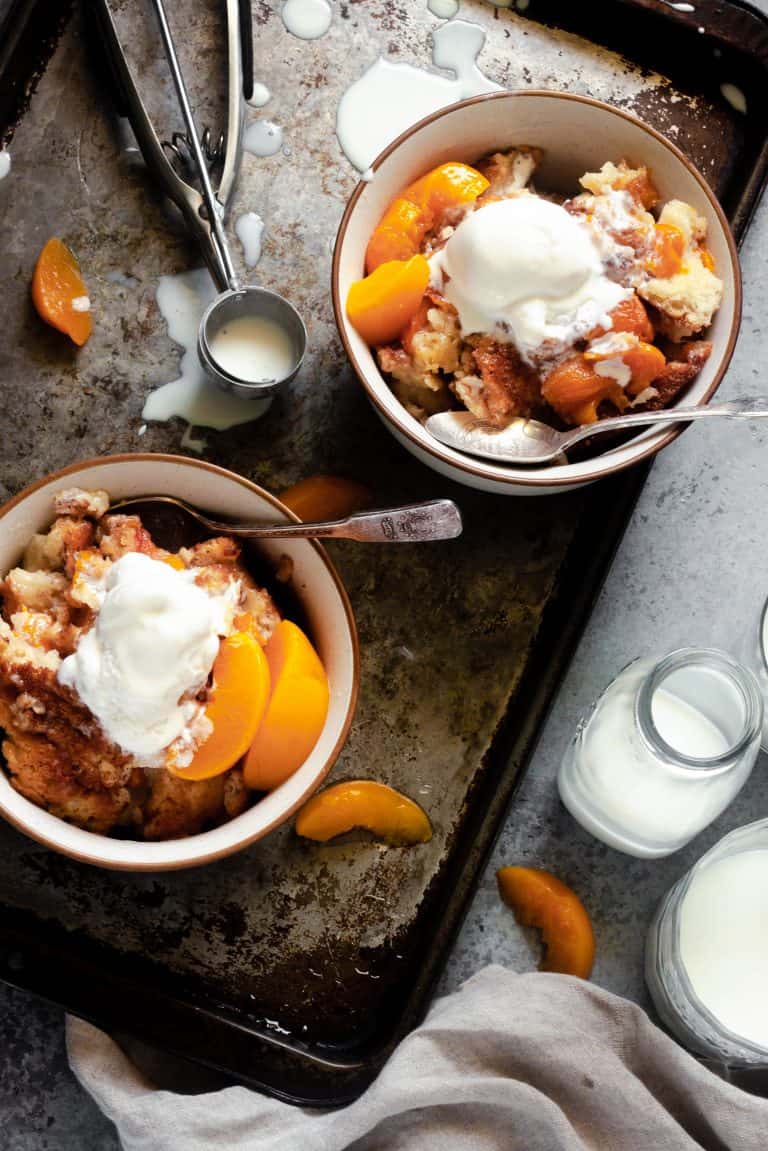 Is there anything any better than peach cobbler with a scoop of vanilla ice cream? I really don't think there is. I mean, unless it's mixed berry cobbler, stone fruit cobbler, or apple cobbler. Well, any cobbler really. The only thing that could make it better is a refreshing glass of lavender lemonade or sweet tea.
There's something about summer desserts that just gets me giddy. I think it's just summer in general that gets me thrilled. The sun is just so bright and cheery and the season brings out all my favorite things, whether that's food or the beach, extra family time, etc. I know I'm preaching to the choir. So, if you're feeling the joy of summer, add an extra ray of sunshine to that smile and whip up a cobbler.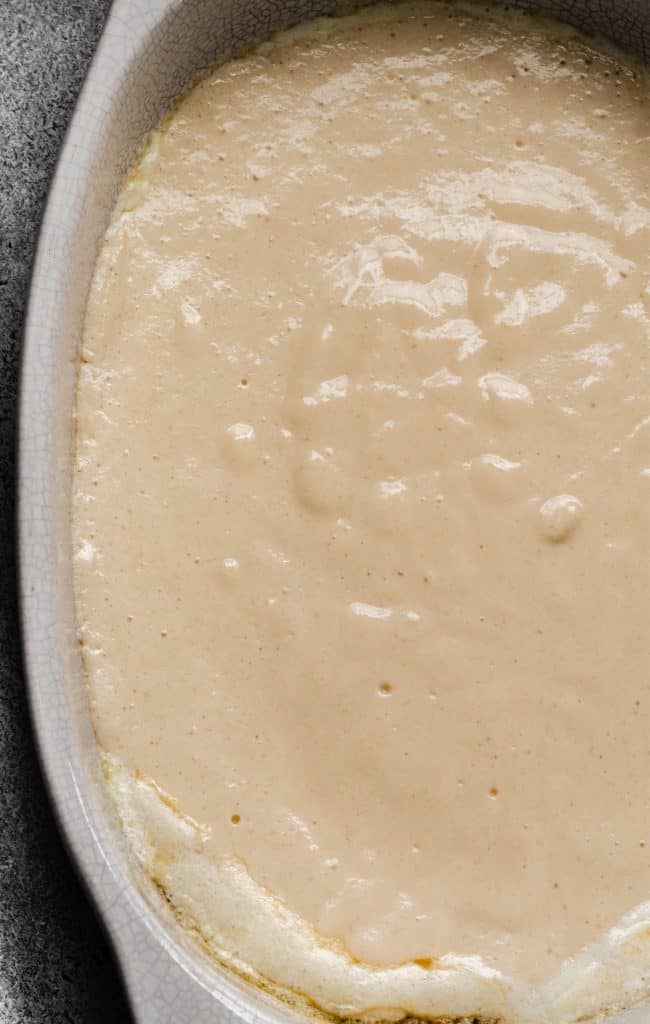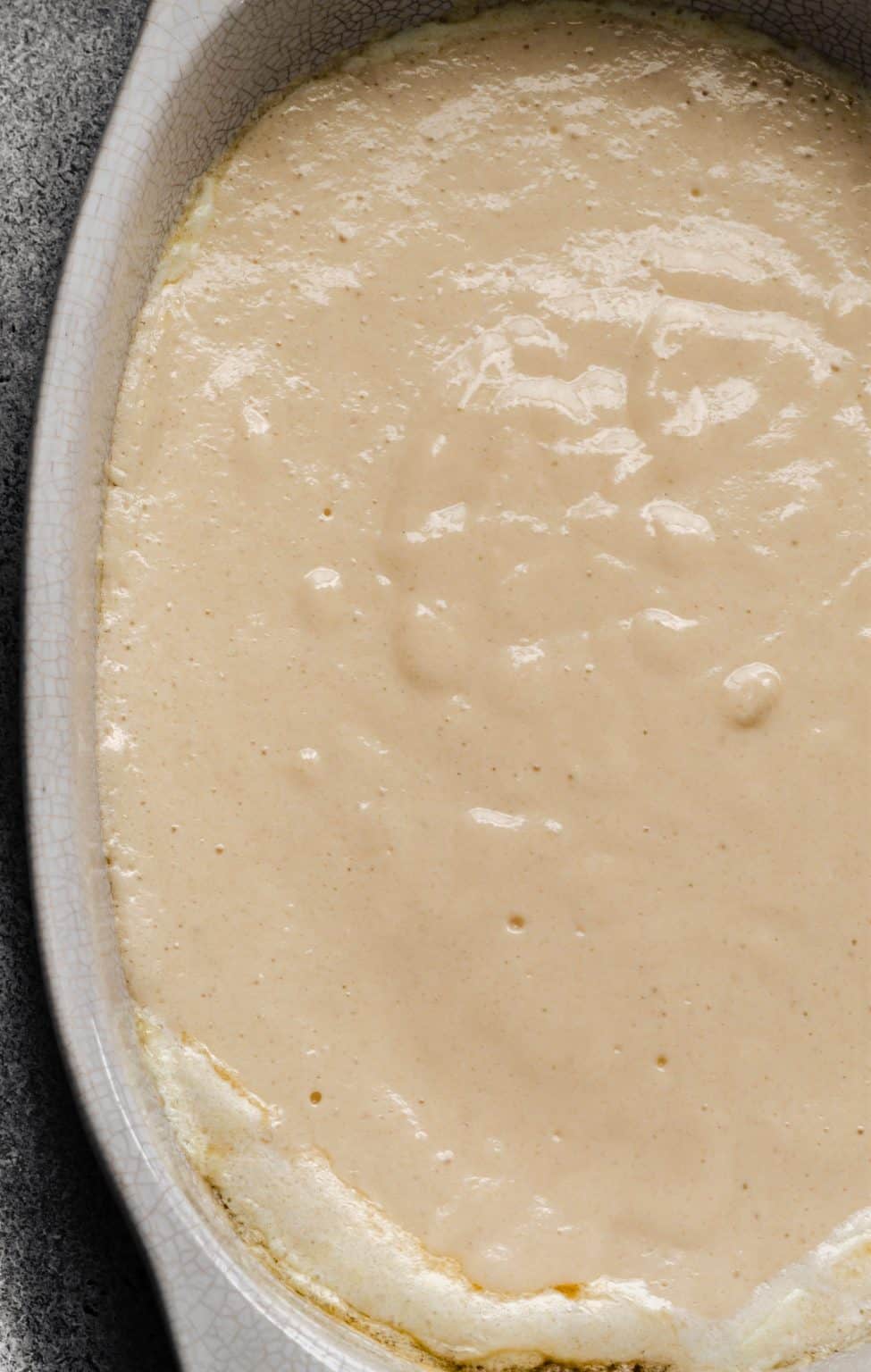 How Do You Make Peach Cobbler from Scratch?
Prep - Preheat the oven to 350 degrees. Melt butter in the bottom of your baking dish.
Make the bottom - Combine sugar, flour, baking powder, and salt. Once combined, all milk and vanilla. Pour in the pan.
Make the peach center - Combine the peaches and sugar. Mix and pour over batter in the pan.
Bake - Bake for an hour. Serve and enjoy!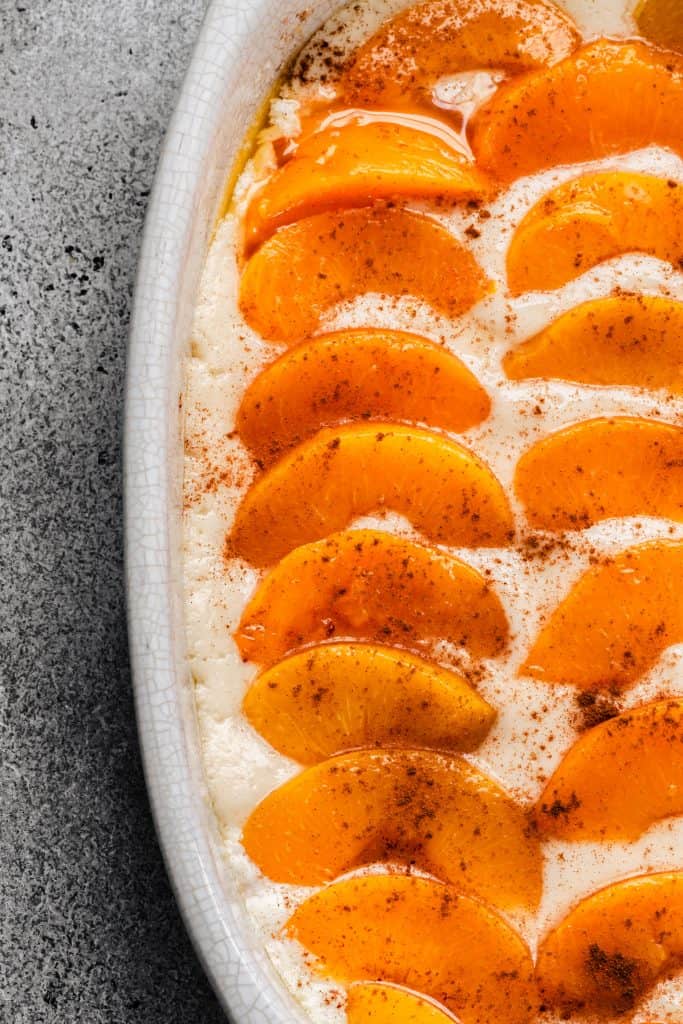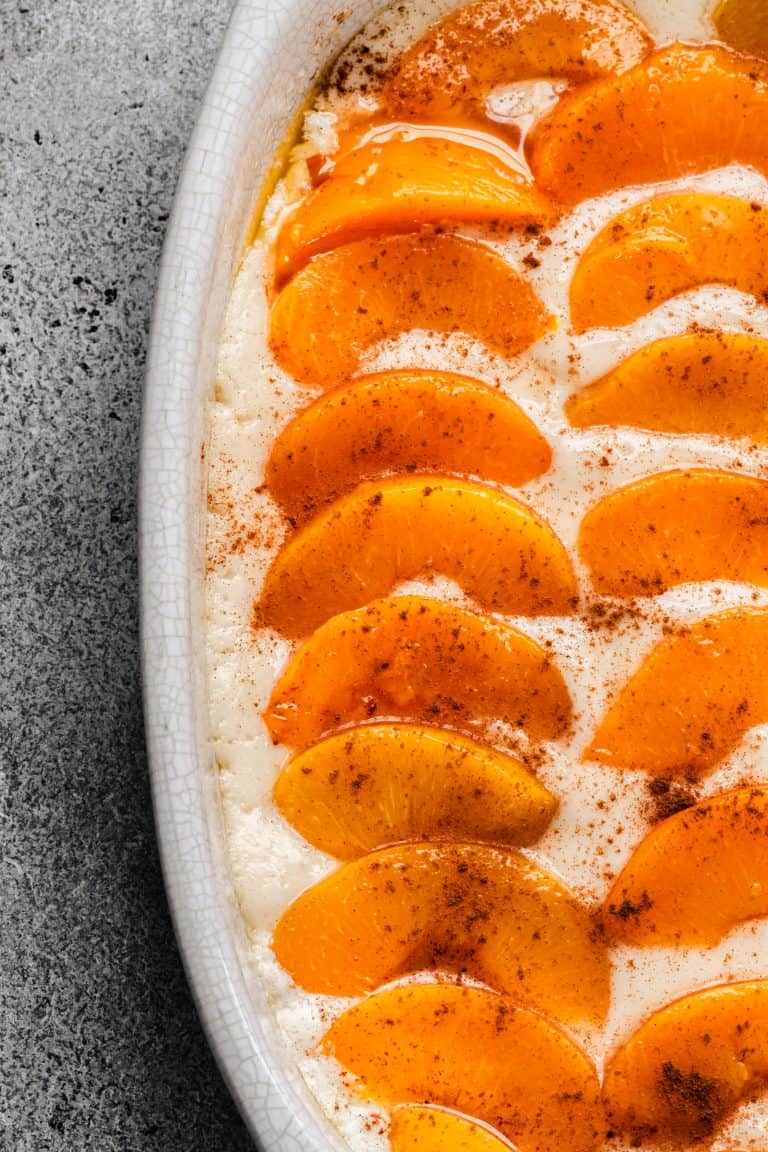 Tips and Variations
Use other fruits - The great thing about this cobbler recipe is the fact that it's versatile. Swap out those peaches for another fruit such as blueberries or apples and mix things up. I mean, you could even mix a couple fruits together and get wild with it.

Serve with ice cream - I promise that when you pair a warm cobbler with a scoop of cold ice cream, you're creating heaven on earth. Trust me on this one.

Add cinnamon - Want to add a bit of a spiced aspect to your cobbler? Add a tablespoon of cinnamon to the peaches.

Add sugar and cinnamon - Sprinkle the peaches with a cinnamon and sugar mixture before baking, if desired. This isn't necessary, but it's a nice addition some like to use.

Flip it - Add the peaches on the bottom and the batter on top for a flipped option!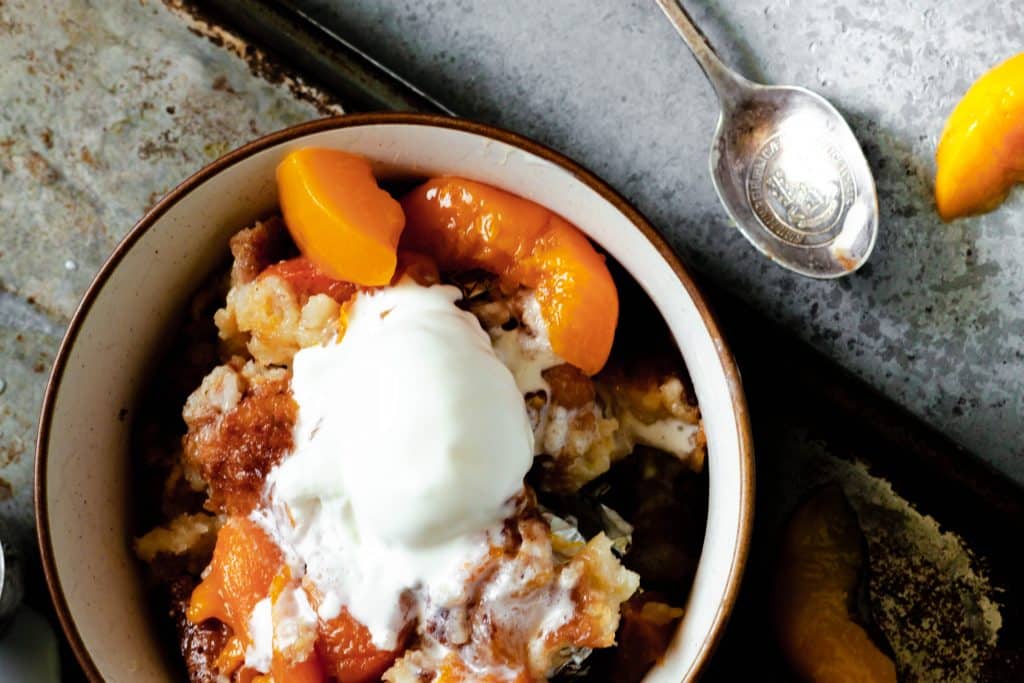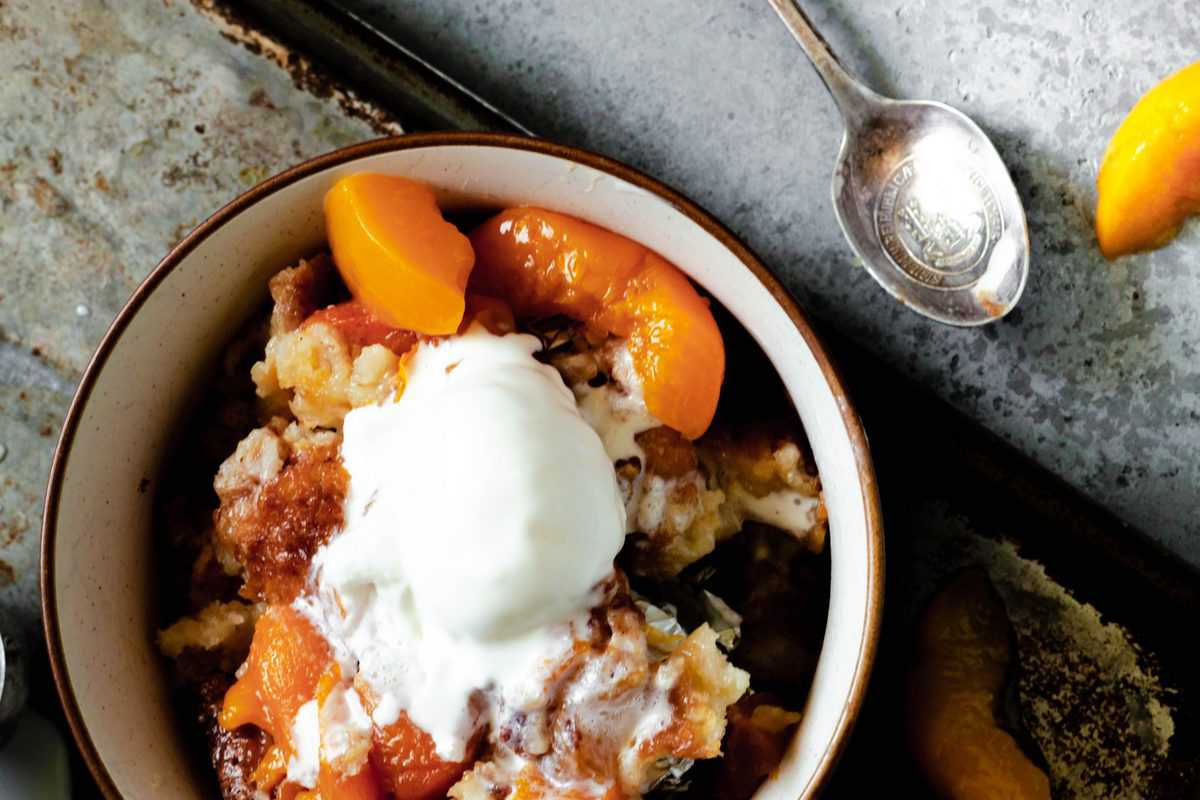 Common Questions About Peach Cobbler
What's the Difference Between Crisp and Cobbler?
A cobbler is usually baked deep dish style and has a biscuit-like topping. However, a crisp is not usually made to be deep dish and has a thinner, cripsier layer over the top. This layer is usually made with a mixture of oats, flour, butter, spices, etc. Although, it can vary from recipe to recipe. It's largely the topping that differentiates these two desserts.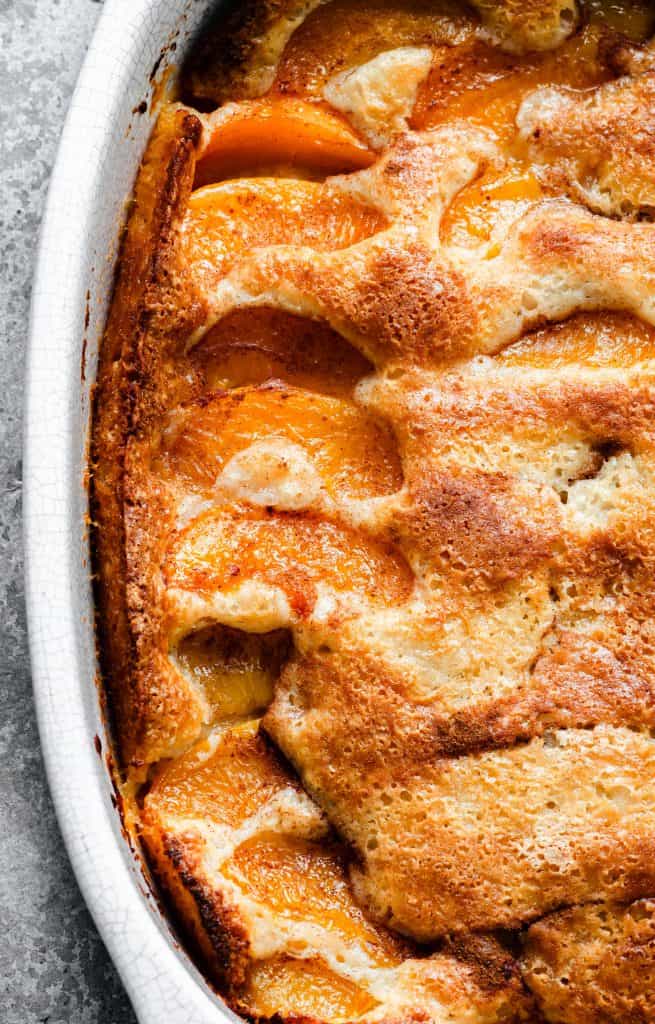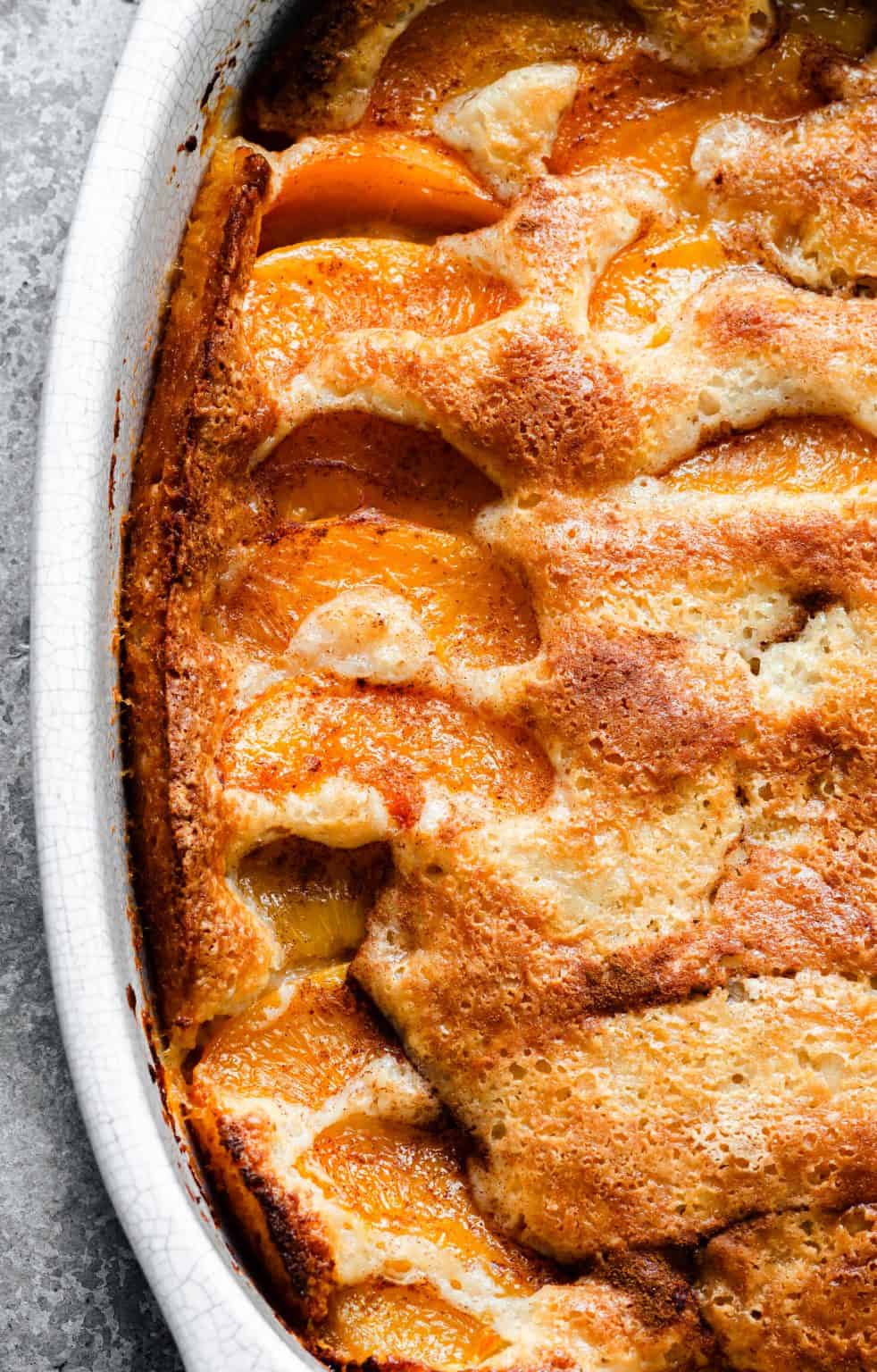 Why is My Peach Cobbler Runny?
The juiciness of peaches will vary based on brands, seasons, etc. Some peaches will leech more juices than usual, causing a runny cobbler. Oftentimes, you can catch this issue before it starts cooking, and adjust by adding a thickening agent to the fruit mixture, before the topping is added. If not, and you think the peaches might be pretty juicy, you can always add in a thickening agent, or extra, to the fruit mixture, just in case.
Please feel free to share your experience with making this Peach Cobbler in the comments below or on social media! Photos for this post were created by the amazing SamarafromScratch.com
More Peach Recipes You're Sure to Love: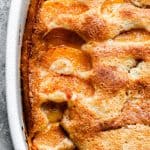 Hudson Farms Peach Cobbler
A summer peach cobbler that combines summer's finest fruit-fresh peaches! You'll love the simplicity of the recipe and how delicious it is!
Keyword:
peach cobbler recipe, recipes with peaches
Ingredients
Hudson Farms Peach Cobbler
¼

cup

unsalted butter

plus 2 tablespoons

1 ¼

cups

granulated sugar

divided

¾

cup

all-purpose flour

2

teaspoon

baking powder

1

teaspoon

vanilla extract

¼

teaspoon

salt

¾

cup

milk

3

cups

sliced and peeled peaches

fresh or frozen

Additional sugar and cinnamon

(optional)
Instructions
Preheat oven to 350 degrees.

Melt butter in a two-quart baking dish in the oven.

While it is melting, combine ¾ cup sugar, flour, baking powder and salt; add milk and vanilla and stir until mixed.

Pour batter over melted butter in baking dish, but do not stir.

Combine peaches and remaining ½ cup sugar; spoon over batter. Do not stir.

Sprinkle a cinnamon and sugar mixture on top if desired.

Bake at 350 degrees for 60 minutes.
Recipe Notes
Serves 6 to 8. Note: This recipe can be doubled or tripled for larger baking pans.