Want to make the perfect cold brew coffee at home? I'll show you how in this post, plus I'll share my recipe for Coconut Iced Coffee! This post is sponsored by © The J.M. Smucker Company © 2017. DD IP Holder LLC, however all opinions are 100% my own.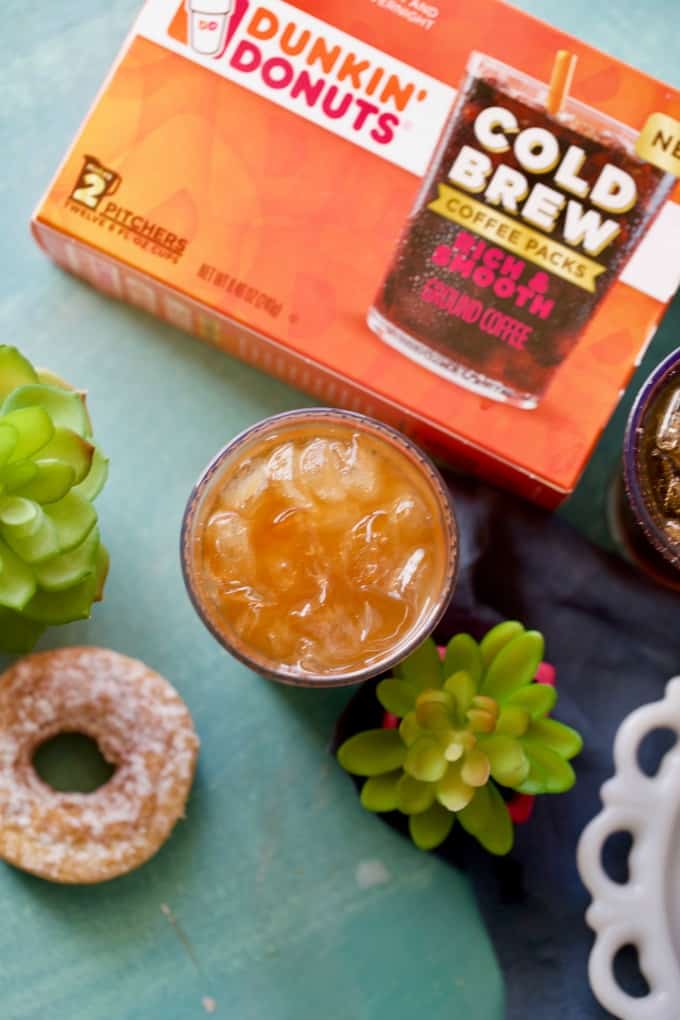 I don't know about you, but mornings are pretty crazy in my house. With three kids, we're always rushing around and trying to beat the clock to make sure everyone gets to where they need to be on time. This almost always happens after a night of not quite enough sleep (who has time to sleep?!), so coffee is a necessity.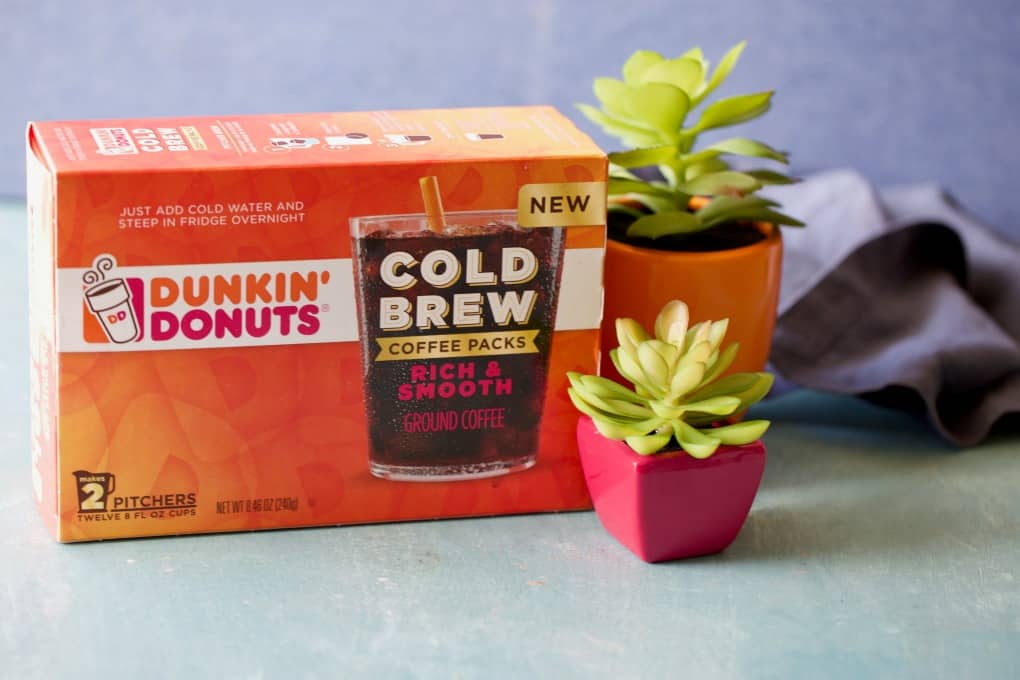 There is nothing better to me than enjoying my coffee at home. I don't want to rush around with an "on-the-go" coffee — I want it to be convenient and ready for me to enjoy as soon as I wake up. I love getting up a few minutes before everyone in the house, preparing my coffee, and drinking it to fuel me for those busy mornings.
I also happen to love cold brew coffee. If you've never had cold brew coffee before, you are seriously missing out! It has a velvety smooth flavor and isn't nearly as acidic as traditional hot brew coffee. In my opinion, it is the way to make iced coffee. Making iced coffee with cold brew coffee as the base tastes so much better than making iced coffee with chilled hot brew coffee.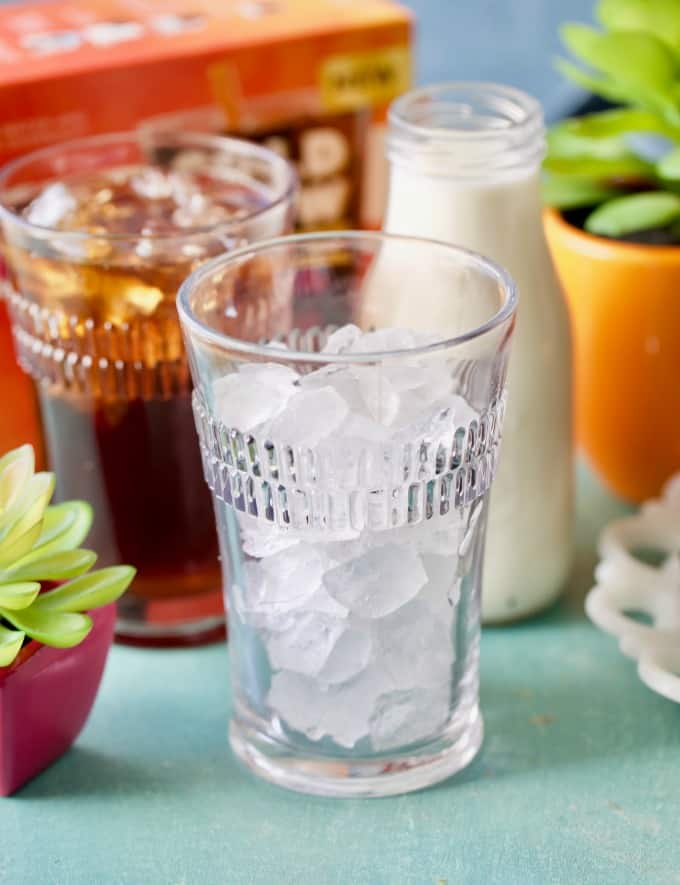 Dunkin' Donuts Cold Brew Packs
Imagine my complete joy (easy coffee = joy) when I found out about Dunkin' Donuts Cold Brew Packs. They make the cold brew coffee process ridiculously easy, plus one box will make enough coffee (two full pitchers) for an entire week!
Here is how to use Dunkin' Donuts Cold Brew Packs in three easy steps:
Drop: Add 4 cups water and 2 cold brew packs to a 2 quart pitcher.
Steep: Steep the pitcher in the fridge for 8-12 hours.
Love: Remove the coffee packs and add 3 cups cold water to the pitcher. (If you want a stronger or weaker coffee, just change the amount of water you add.) Serve and enjoy!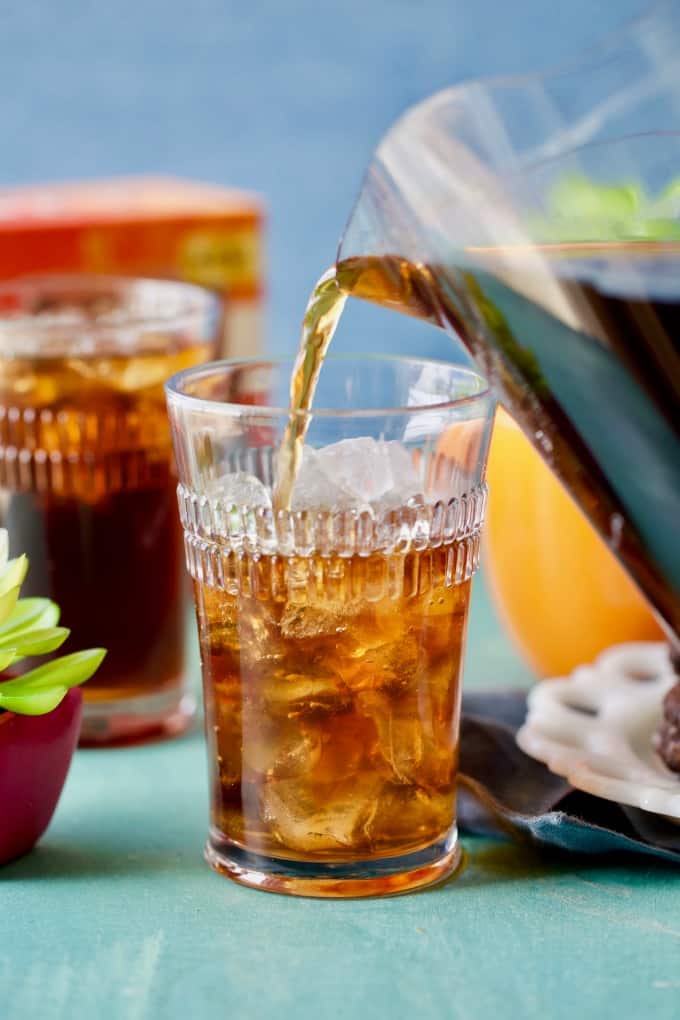 How to Make Coconut Iced Coffee
Dunkin' Donuts Cold Brew Coffee Packs are so versatile — you can enjoy the coffee as-is, or you can add whatever you'd like to experience a new taste every day. I've been enjoying Coconut Iced Coffee recently using my homemade coconut coffee creamer recipe.
To make Coconut Iced Coffee, you'll need:
Dunkin' Donuts Cold Brew Packs
Sweetened condensed milk
Milk or cream
Coconut extract
Add the last three ingredients (see the recipe card for exact amounts) to a jar and shake. That'll give you homemade coconut coffee creamer that you can add to your cold brew coffee to make Coconut Iced Coffee. The coconut coffee creamer will last in the fridge for up to 2 weeks!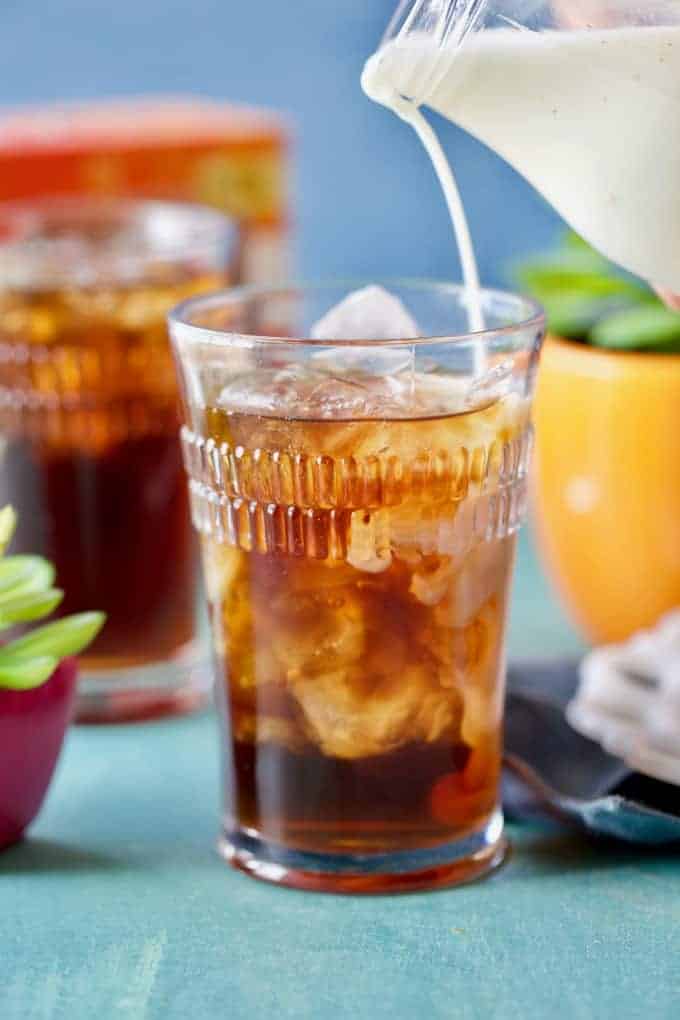 More Coconut Recipes
If you love coconut, try these recipes: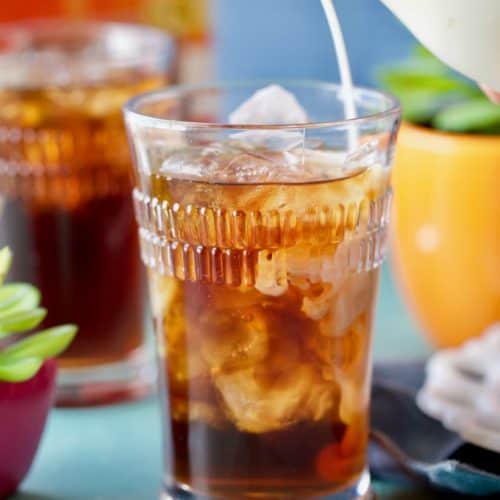 Homemade Coconut Creamer for Coconut Iced Coffee
A delicious addition to your iced coffee.
Ingredients
1

can

14oz sweetened condensed milk

1 ¾

cup

milk or cream

2

teaspoons

coconut extract
Instructions
Place all ingredients in a jar, cover, and shake to combine.

Keep creamer refrigerated for up to 2 weeks.