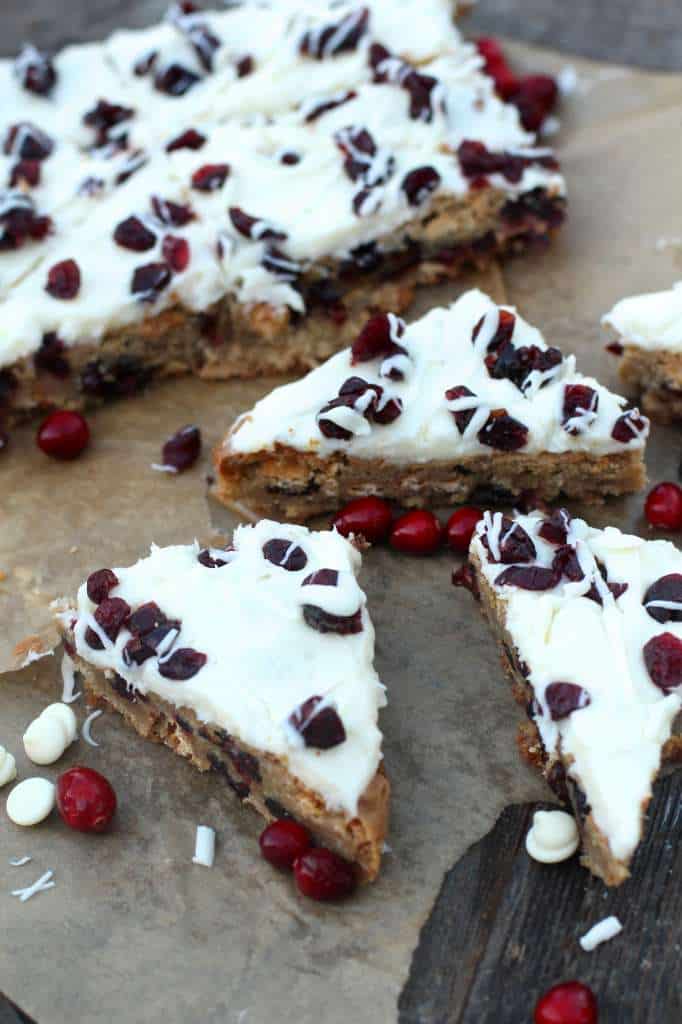 Starbucks may have returned to white cups, but the Cranberry Bliss Bars live on! I get so excited every year when I think about these coming out. I am not one to venture into Starbucks more that 3 times a year, and generally those visits are only for a Pumpkin Spice Latte. But having worked at Starbucks many years ago, I still crave the Bliss Bars.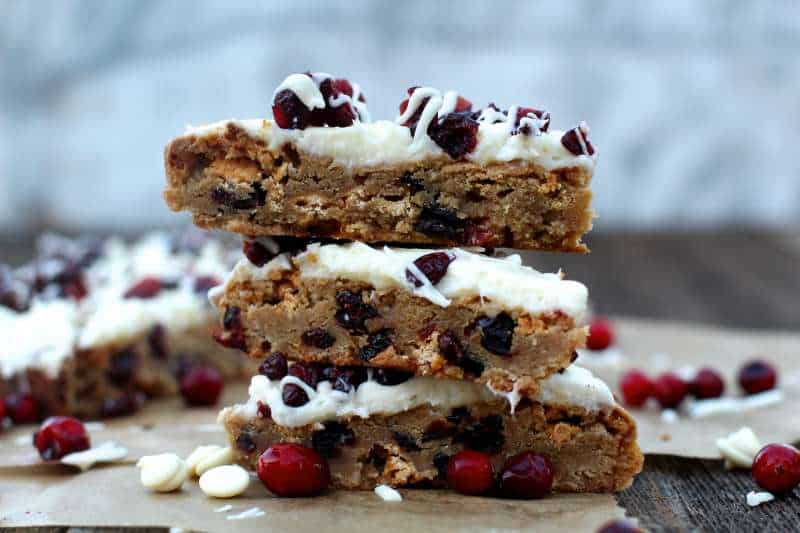 This year, I wanted to keep the actual bar part simple that way the tart dried cranberries and smooth cream cheese frosting would shine. I used a simple blondie recipe for the bar part and it worked perfectly.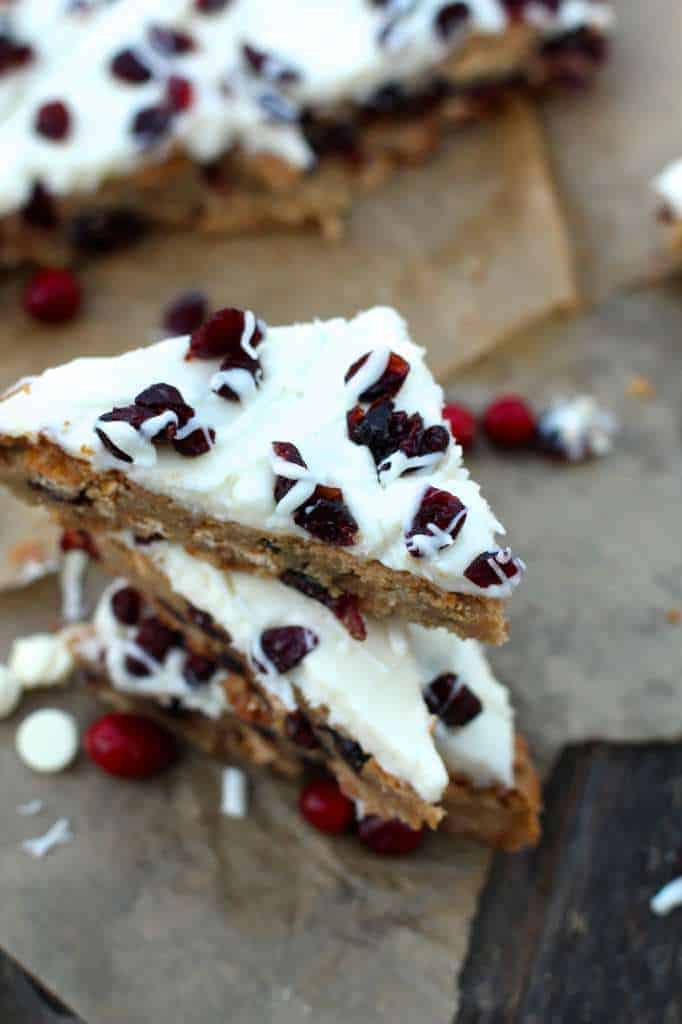 If you still have any baking energy left, you must make these. Winter is not complete without them. Plus, your oven warms up the house 😉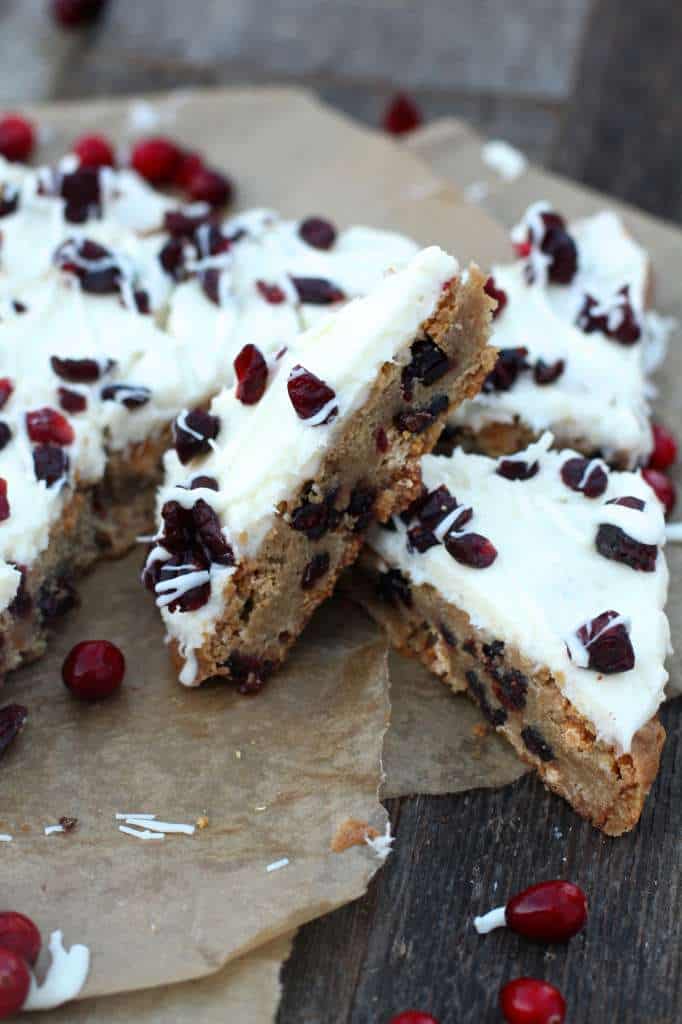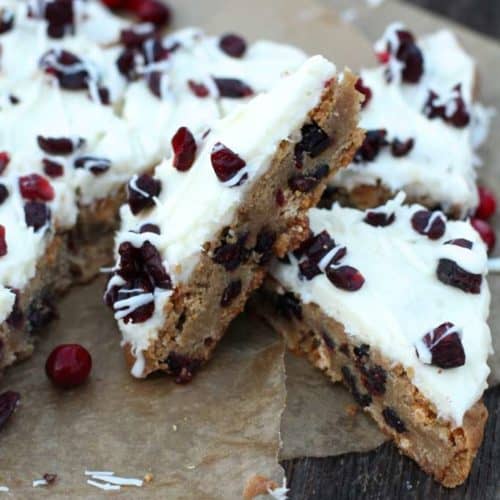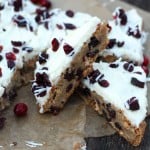 Cranberry Bliss Bars
Ingredients
8

tablespoons

(1 stick) unsalted butter, melted

1

cup

lightly packed dark brown sugar

1

large egg

?1 teaspoons vanilla extract

1/4

teaspoon

kosher salt

1

cup

all-purpose flour

1/2

cup

white chocolate chips

1/2

cup

dried cranberries
Frosting
1

cup

white chocolate chips

8

ounces

(1 stick) butter, room temperature

12

ounces

cream cheese

(1 and 1/2 packages)

Dried cranberries for garnish
Instructions
Preheat your oven to 350 degrees. Line a 9x9 inch pan with parchment paper or spray well with nonstick cooking spray.

In a large bowl mix melted butter and brown sugar.

Add egg and vanilla and mix well.

Mix in flour and salt until smooth.

Combine white chocolate chips and dried cranberries into the batter and pour batter into pan.

Bake at 350 degrees for 20-25 minutes or until a knife is inserted and comes out clean.

Once baked, allow to cool completely.

To make the frosting heat a small pot of boiling water.

Place a glass bowl on top and fill with chocolate chips.

Stir constantly until chocolate chips have melted, remove from heat.

Add melted white chocolate, cream cheese, and butter into a bowl and beat on high until creamy.

Reserve 1/4 cup of frosting in a small ziploc bag.

Frost cooled bars with white chocolate cream cheese frosting.

Sprinkle with dried cranberries.

Snip off the corner of the ziploc with reserved frosting and drizzle over the frosted bars.

Cut into squares then diagonally to create the triangles and serve!