Thank you Goliath Games for sponsoring this post. Pick up your favorite game today to enjoy the holiday season and beyond!
These Hot Chocolate Spoons are perfect for your next party. Simply serve with some hot milk and your guests can mix their own hot chocolate!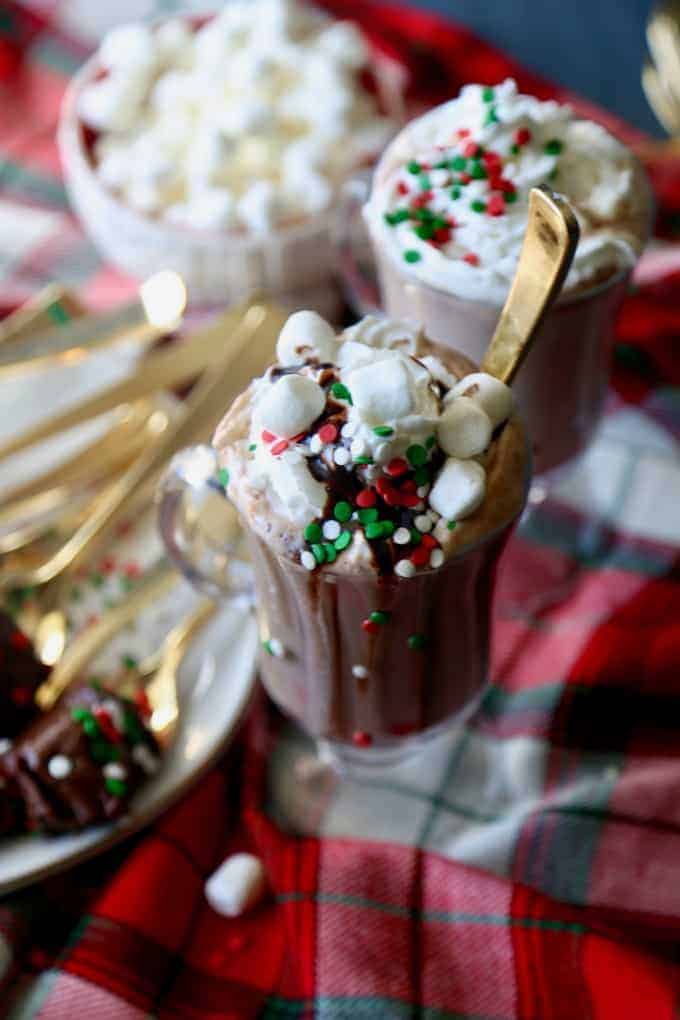 I have clearly passed on my love for the holidays to my children. When I asked my youngest what he wanted to do for his birthday, he said that he wanted to have his buddies over for a holiday themed game day party. My heart melted. How could I deny him that?!? So we baked a storm, made these Hot Chocolate Spoons, and invited his friends over for a fun game day.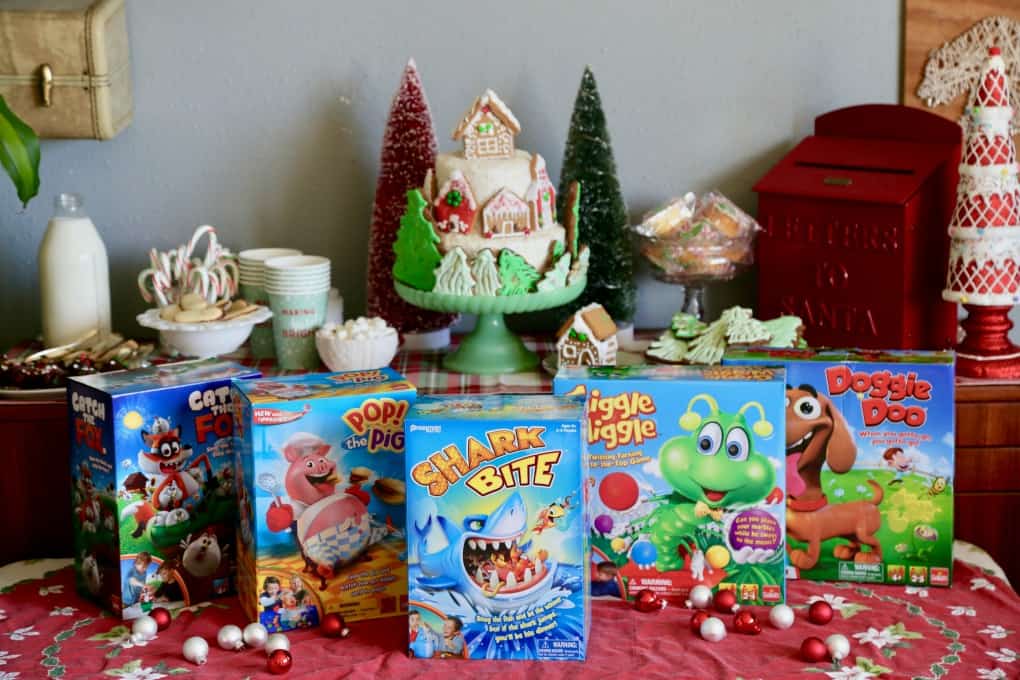 We set up our game table with games that we knew would be perfect for him and his 4-5 year old friends, however my 9 year old and her friends had a great time playing the games too!
I wanted games that would be fun for all the kids and didn't require a bunch of batteries.
The first game the kids played was Catch the Fox. Players put the chickens in the Fox's pockets and press down on his head - you never know when his pants will disappear, sending the chickens scurrying!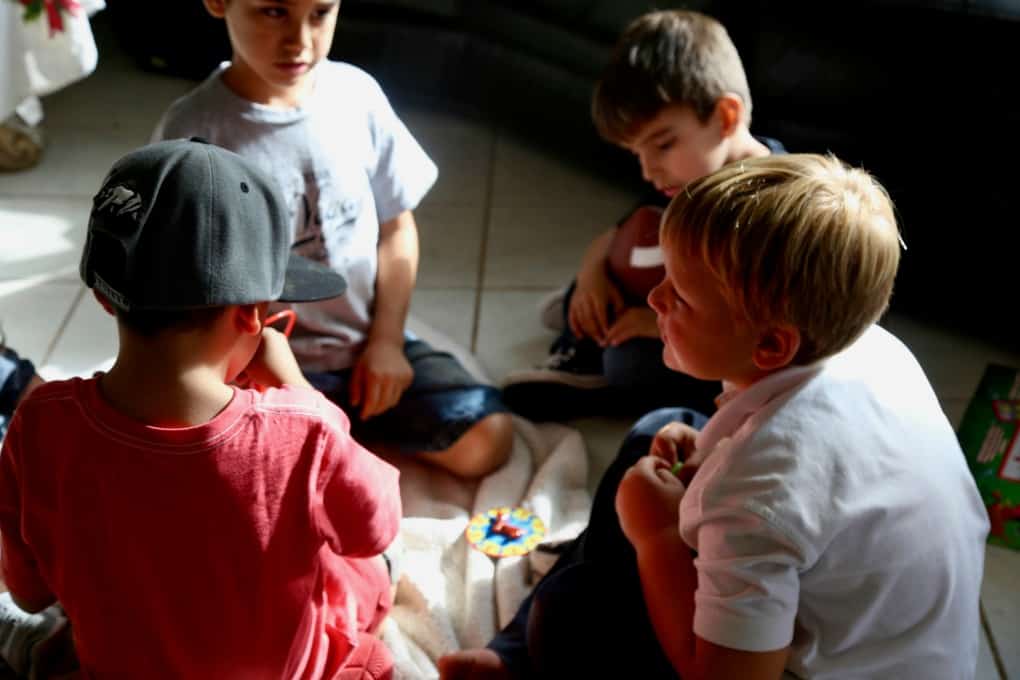 Then we played was Doogie Doo. You have to feed your cute doggie, and squeeze the leash until...plop! Let me tell you that I have never heard a group of 5 year old boys laugh so hard!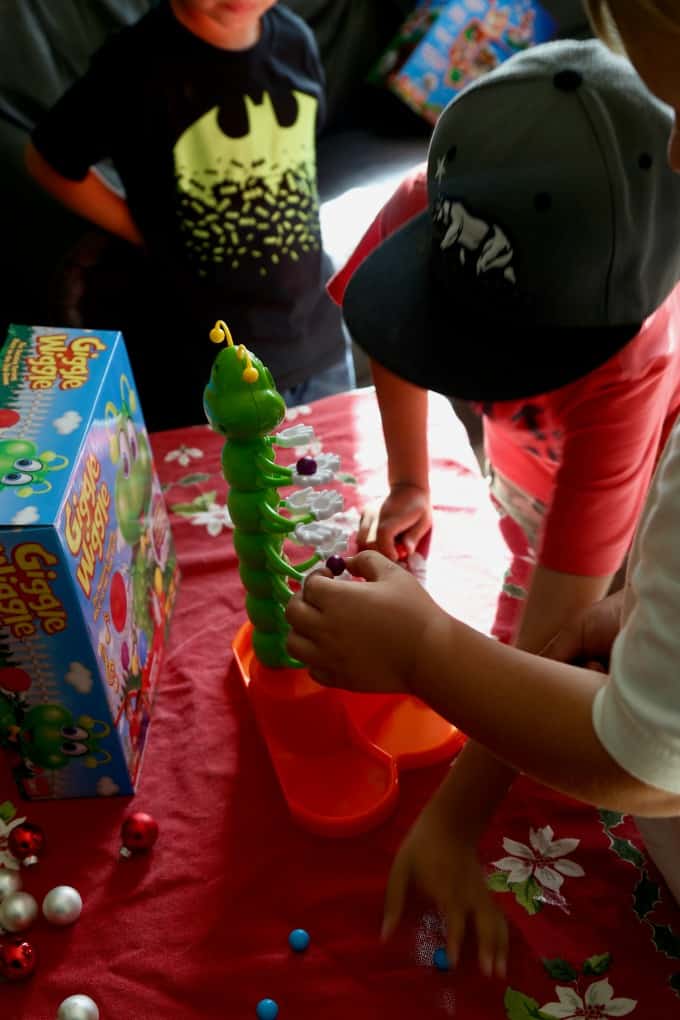 After that, we played Giggle Wiggle. This is a cute caterpillar with several hands to spare. We quickly raced to the top by placing our colored marbles starting from the bottom row of his hands all the way up to the top as he wiggles to the fun music. He will try to knock your marbles off as you are playing, but if he does… just pick them up and keep on racing! The first player to get all their marbles on in a row WINS! This game is perfect for two to four players, ages 4 and up.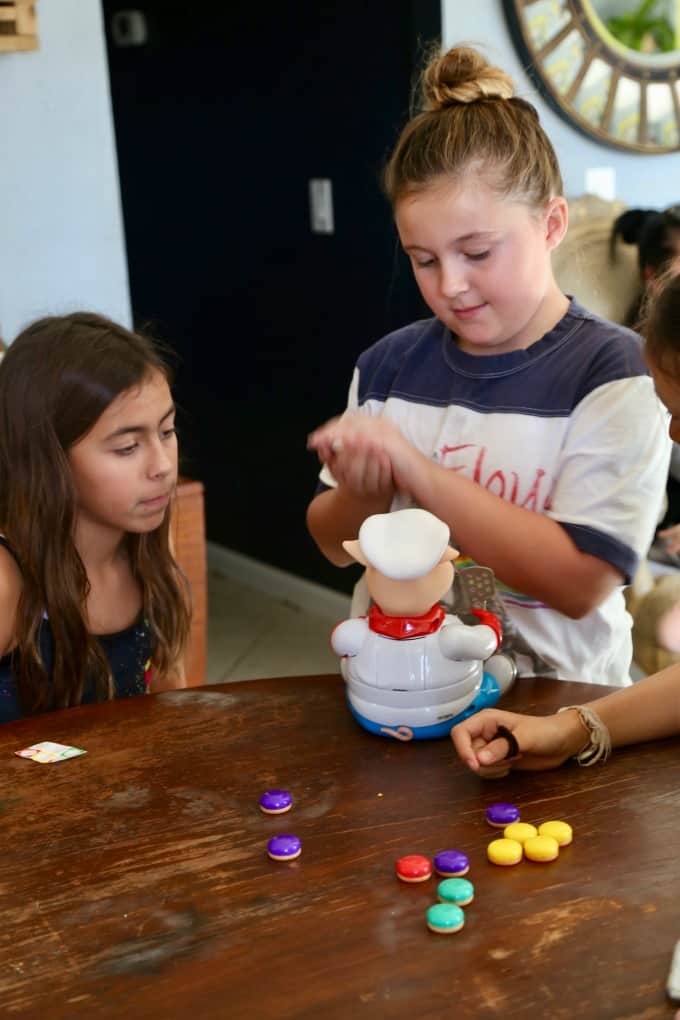 As soon as the older girls arrived, they quickly grabbed Pop the Pig®. The girls took turns rolling the die, feeding the pig, and pushing down on his head. Each pump makes his belly grow bigger, bigger and bigger until...POP!
Finally we all played Shark Bite by Pressman Toy Corporation. The boys loved playing it, but  we play this game regularly!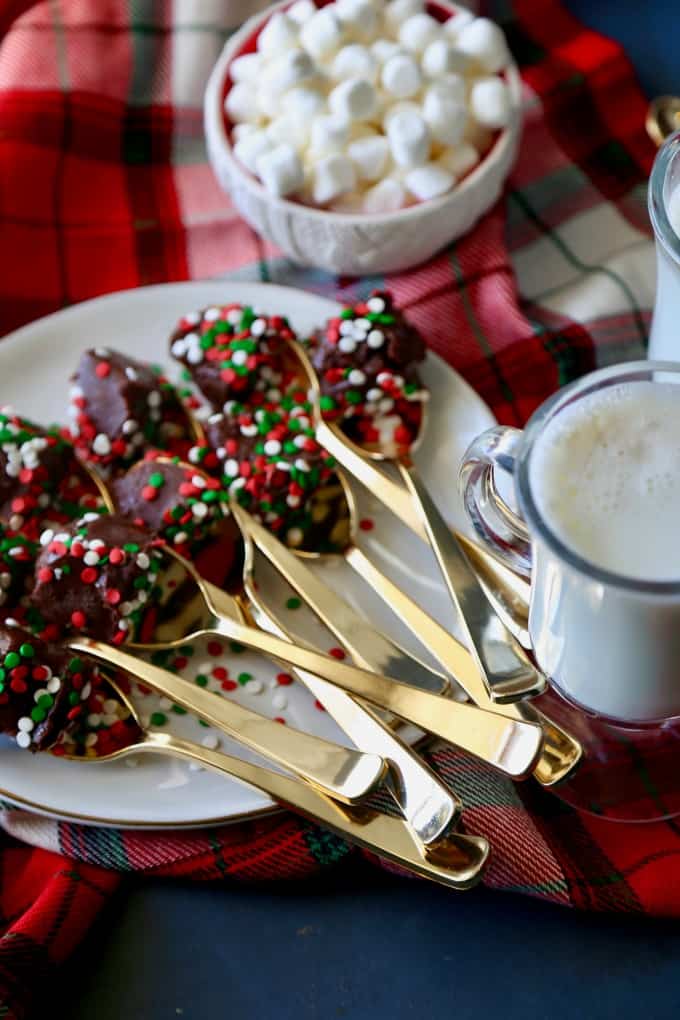 After all of the game playing, we made hot coco with the Hot Chocolate Spoons and had some snacks. Overall it was a wonderful afternoon with friends that got everyone excited about the holidays! If you are looking for the perfect gift for the child on your list, buy one of these games! We have had hours and hours of family fun!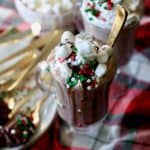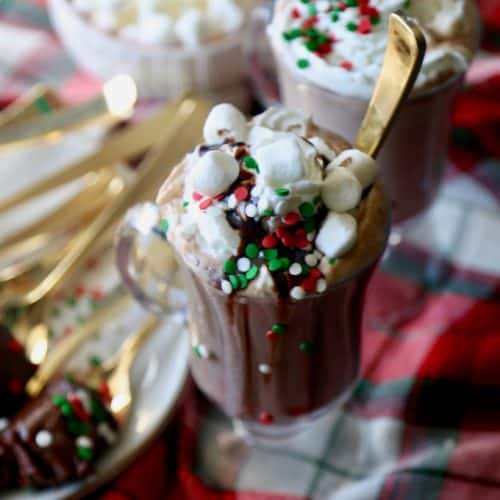 Hot Chocolate Spoons
Ingredients
1

pound

milk chocolate

Sprinkles

Hot milk

for serving
Instructions
Place the milk chocolate microwave-safe bowl. Line a baking sheet with parchment paper.

Melt the chocolate in the microwave at medium heat for 1 minute, and then stir. Microwave in 20-second intervals until completely melted, stirring after each interval.

Dip a spoon in the chocolate, pulling it out at a slight angel to hold some of the chocolate. Place the spoon on the prepared baking sheet, with the handle of the spoon resting on the edge of the tray.

While the chocolate is still wet, top with sprinkles.

Allow the spoons to dry completely before moving them.

When completely dry, stir spoon into a mug of hot milk.

Makes 10-12 spoons.
I was selected for this opportunity as a member of CLEVER and the content and opinions expressed here are all my own.