Tender Chipotle Salmon Burgers with Lemon Chive Mayo are bursting with flavor! Make some ahead of time and freeze them for a later date too!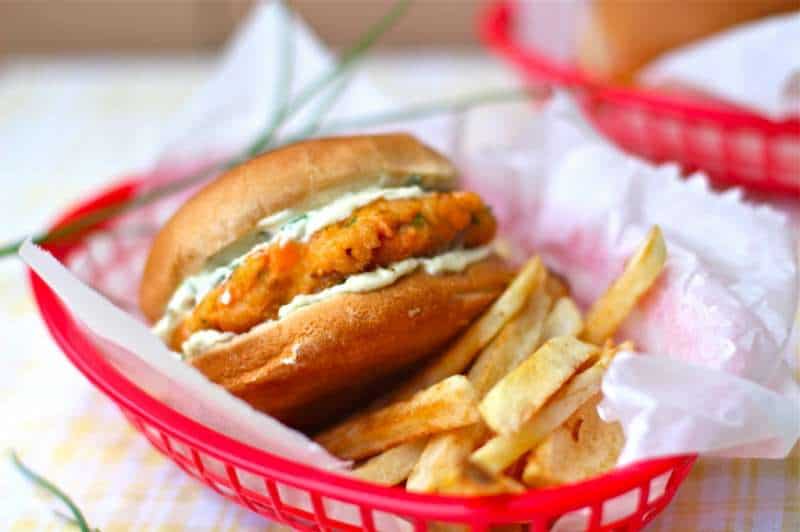 When I returned home from Seattle last June, I immediately wanted to recreate the amazing Salmon Burger that I had had from the Rub with Love Shack. Although that burger was absolutely perfect, this adaptation was pretty darn good too. In fact, it has become a bi-weekly part of our menu. Because I love chipotle so much, I decided to add this to the burgers for some smokey heat. I purchase the small cans of Chipotle in Adobo Sauce. If you have the time, I highly suggest you make the mayonnaise homemade. It is utterly delicious and does not even compare to the jarred stuff! Hopefully you all will enjoy it as much as we do!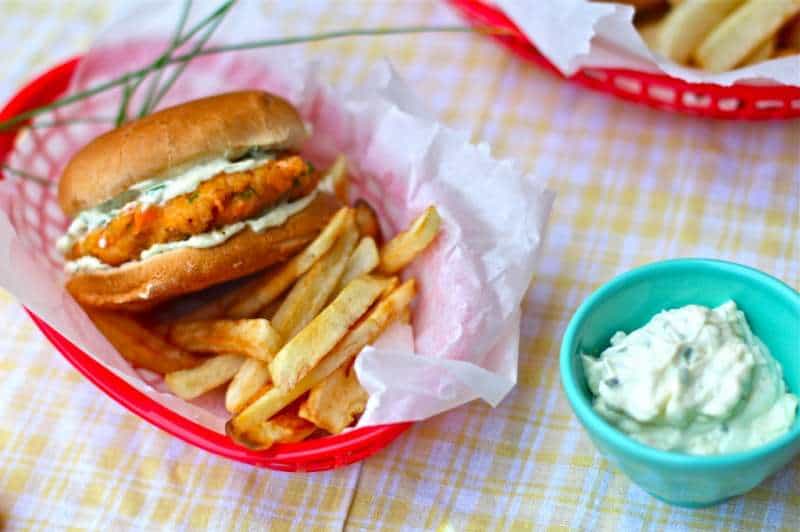 This recipe is great to make ahead and freeze too. Just make the patties and flash freeze them. To flash freeze, you simply put the patties on a parchment or wax paper lined cookie sheet and freeze until solid. Once frozen, throw them in a ziploc bag until ready to use.
These burgers are easy enough to enjoy during the week or enjoy on a sunny hot afternoon day with a cold beer. They are perfect for lent. So, if you are like me and trying to go the healthy route, these are the perfect way to do just that. No need to sacrifice flavor here! Enjoy!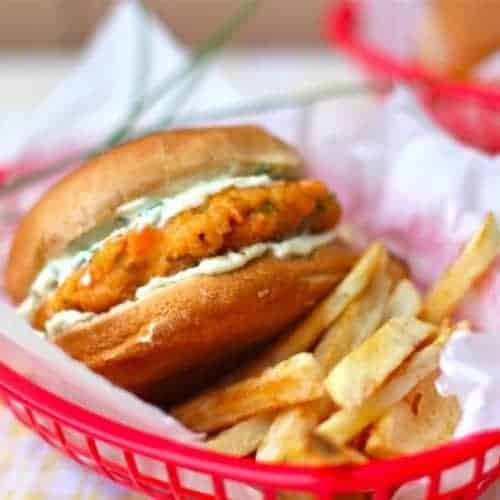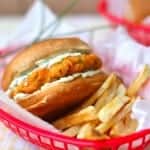 Chipotle Salmon Burgers with Lemon Chive Mayo
Ingredients
Chipotle Salmon Burger adapted from Paula Deen
1

cup

peppers

(any combination of colors), finely diced

1

half of a chipotle pepper

3/4

cup

panko

2

cloves

garlic

, minced

2

pounds

salmon fillets

, skinned and finely chopped

1

large egg

, lightly beaten

1

tablespoon

adobo sauce from chipotle can

1

teaspoon

fresh lemon juice

1/2

teaspoon

salt
Lemon Chive Mayo
1

cup

mayonnaise

1

tbsp

chives

, finely chopped

1

tbsp

freshly squeezed lemon juice

pinch of salt
Instructions
In a food processor fitted with the blade attachment, dice peppers and garlic until finely diced. Add salmon, salt and lemon juice and pulse a few times until combined.

Remove blade and mix in panko crumbs and egg.

Form 8 patties and refrigerate for 20 minutes.

In a heated skillet (set on medium high) lightly coat with cooking spray.

Cook patties for 5 minutes on each side.

Spread toasted buns with some lemon chive mayo and add patties, lettuce and tomato.

Mix all the ingredients together and spread over buns.