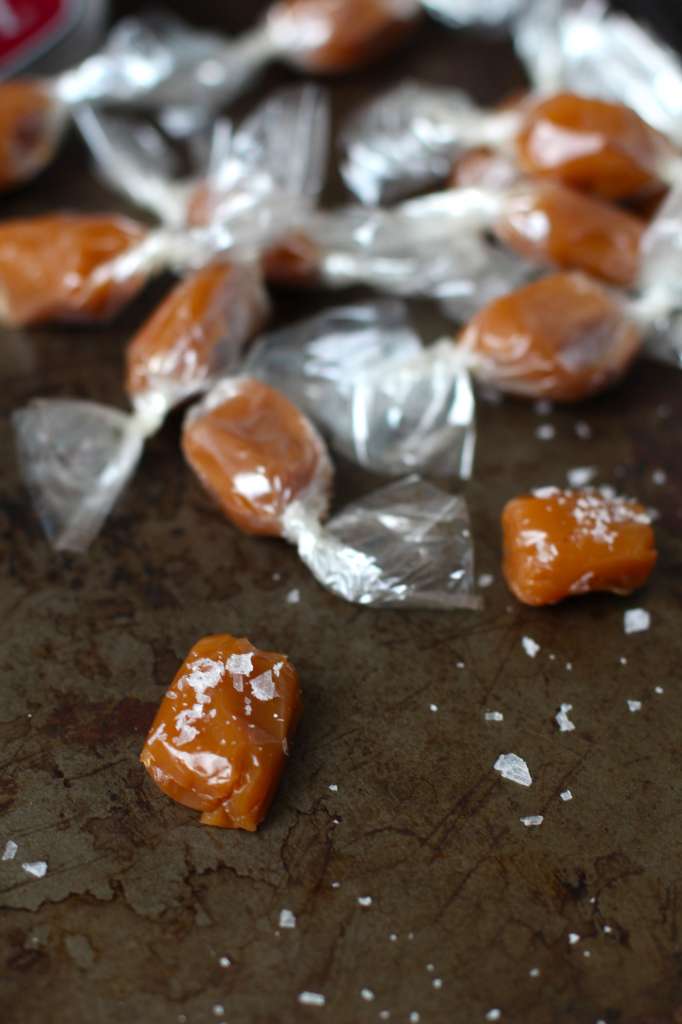 Girls in white dresses with blue satin sashes
Snowflakes that stay on my nose and eyelashes
Silver white winters that melt into springs
These are a few of my favorite things
When the dog bites
When the bee stings
When I'm feeling sad
I simply remember my favorite things
And then I don't feel so bad
Come on sing it with me!!! Did you like the remake of The Sound of Music? Can you tell I did?!

Today's giveaway is a few of my favorite things. I love making candy, especially caramel. When ever I am in the mood to try a new candy recipe I always reference  Elizabeth's site SugarHero.com or her countless candy recipes on About.com. am Her book, The Sweet Book of Candy Making
 is full of recipes for toffee, hard candy, caramels, marshmallows and so much more. Not only is it chock full of recipes, but it provides a ton of techniques to perfect candy making! This book is a must have for candy makers!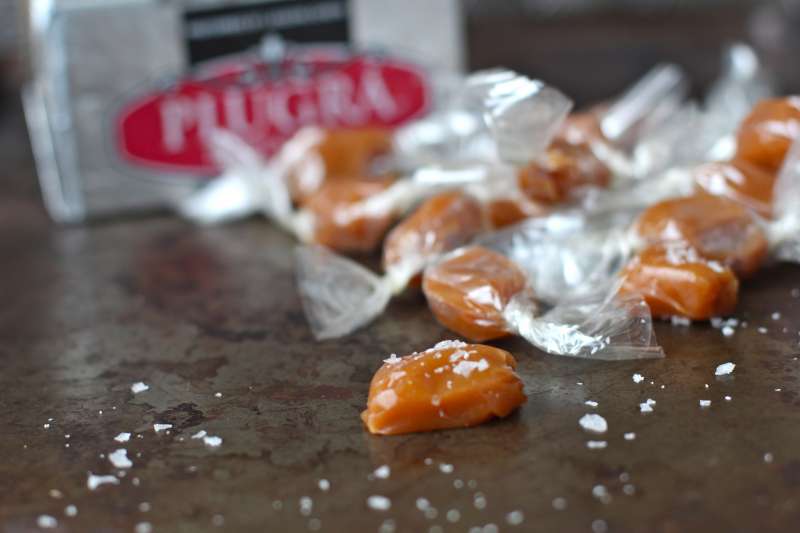 The next thing in this giveaway is 6 FREE coupons for Plugrá European Style Butter. This is THE ONLY butter you should be using for candy making (or baking in general in my opinion). Trust me, I have compared other butters in this caramel recipe and the results never compares to the Plugrá batch. Without fail, every batch that has Plugrá European Style Butter results in creamy, soft perfect caramels.
Finally, we are giving away a Maverick Digital Oil & Candy Thermometer
. I have had mine for about 5 years now. In thermometer terms, that's a lifetime! I never have to worry about this thing shattering in the pan (yes that has happened to me!) and is accurate every time!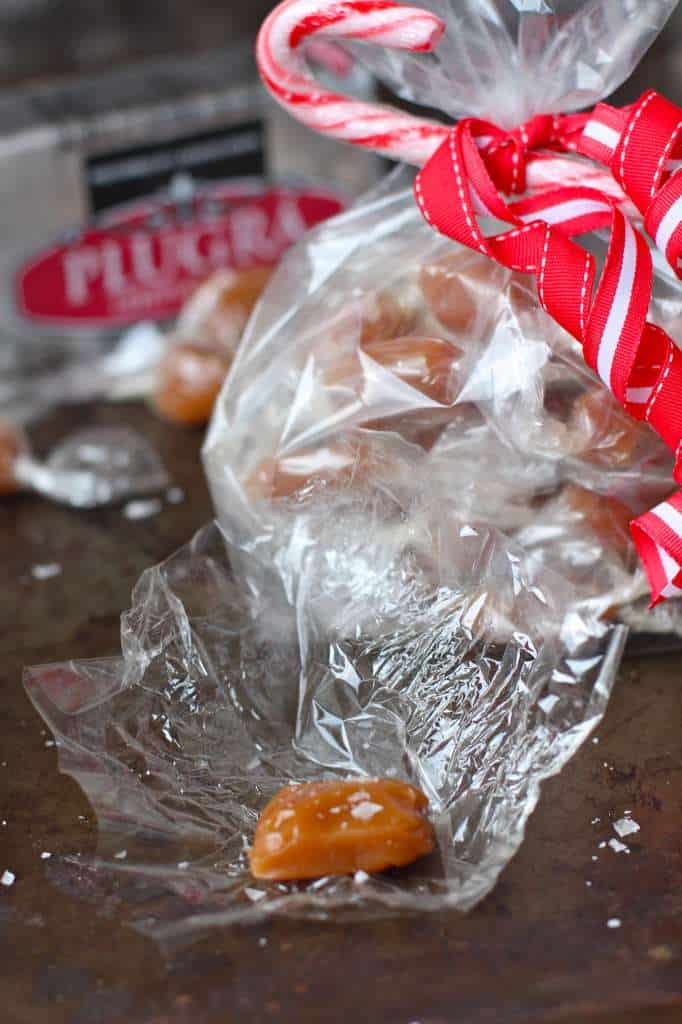 If you plan on making homemade gifts this year, I highly suggest making these caramels. Unlike most recipes where you have to stand over the stove for hours stirring, this recipe is quick (compared to most recipes), only needs a stir here and there (at the end it needs a bit more attention), and the results are out of this world. Make sure to add the sea salt flakes while wrapping because this really takes them over the top. The recipe makes about 150 wrapped caramels, perfect for pretty little bags for neighbors, friends and teachers.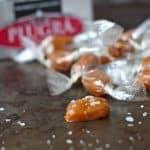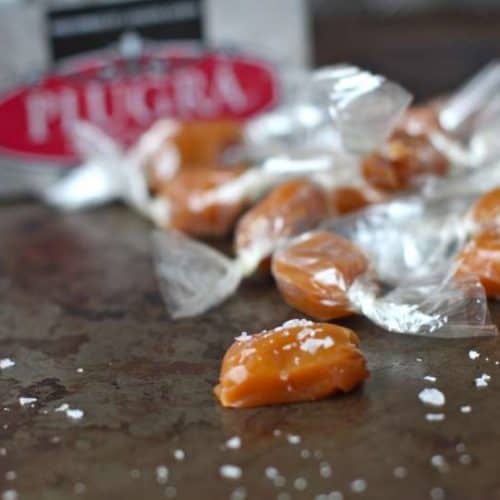 Brown Sugar Sea Salt Caramels and Giveaway #3
Ingredients
4

cups

brown sugar

4

cups

heavy cream

2

cups

light corn syrup

2

sticks Plugrá Butter

(16 tbsp)

2

tsp

salt

4

tsp

vanilla

Sea Salt Flakes
Instructions
Generously grease a large 9x13 inch glass dish or jelly roll pan with non-stick cooking spray.

In a large heavy bottomed TALL pot, combine brown sugar, cream, corn syrup and butter.

Cook at medium heat until you candy thermometer reaches 250 (hard ball stage) degrees, stirring frequently.

When caramel gets to about 240 degrees you are going to need to stir constantly, but it will only be for about 5 minutes until it reaches 250 degrees.

Once caramel has reached hard ball stage, remove from heat and add vanilla, and salt, stir a few more times to combine.

CAREFULLY pour caramel into greased pan.

Let sit and cool for 3 hours.

Cut into small squares and sprinkle with sea salt flakes.

Wrap in wax paper or clear caramel wrappers.
This post does contain Amazon affiliate links.