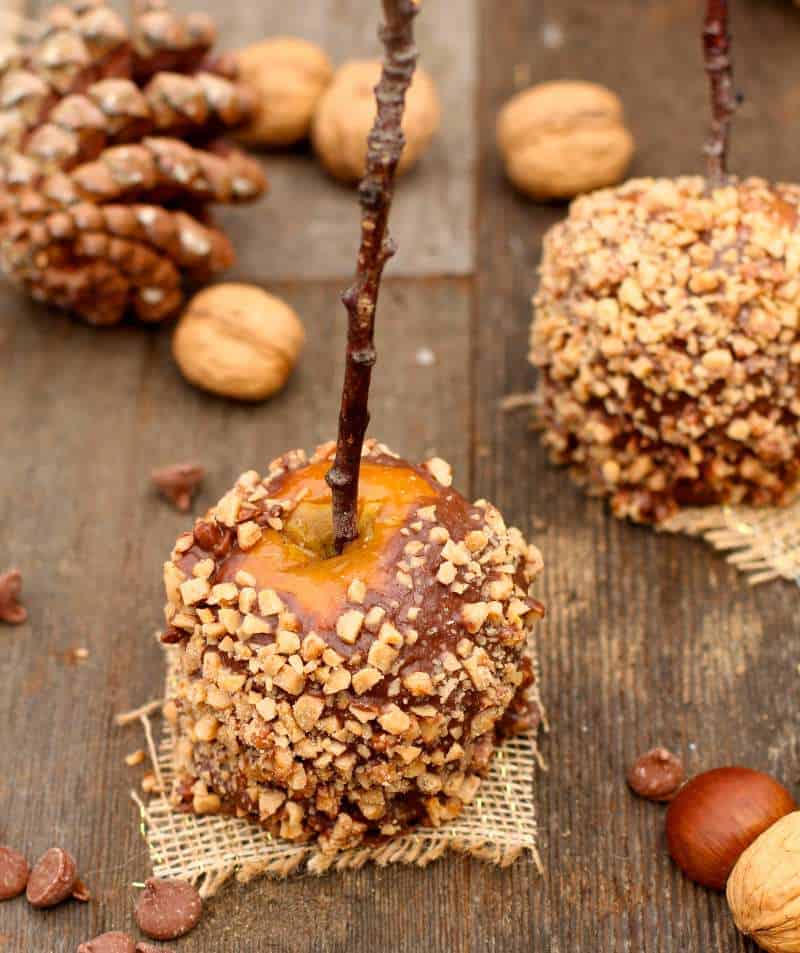 For the second post of our Homemade Holiday series, I introduce you to Gourmet Caramel Apples. These decadent treats are not only for Halloween, but are great holiday gifts.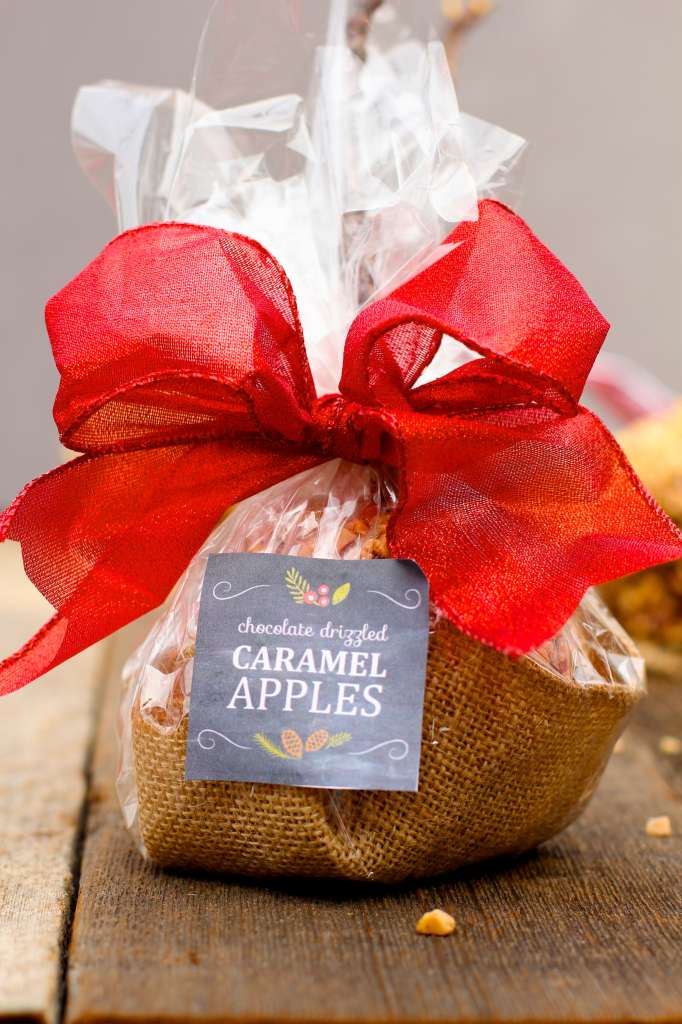 Although they are covered in creamy homemade caramel and dipped in luscious chocolate then generously covered in toffee, the base is still succulent juicy apple, making this a semi-healthy gift 😉 After all, research has linked consumption of apples and apple products (i.e. caramel apples) to reduction or prevention of Alzheimer's, asthma, breast cancer, colon cancer, heart disease, type II diabetes, and other diseases.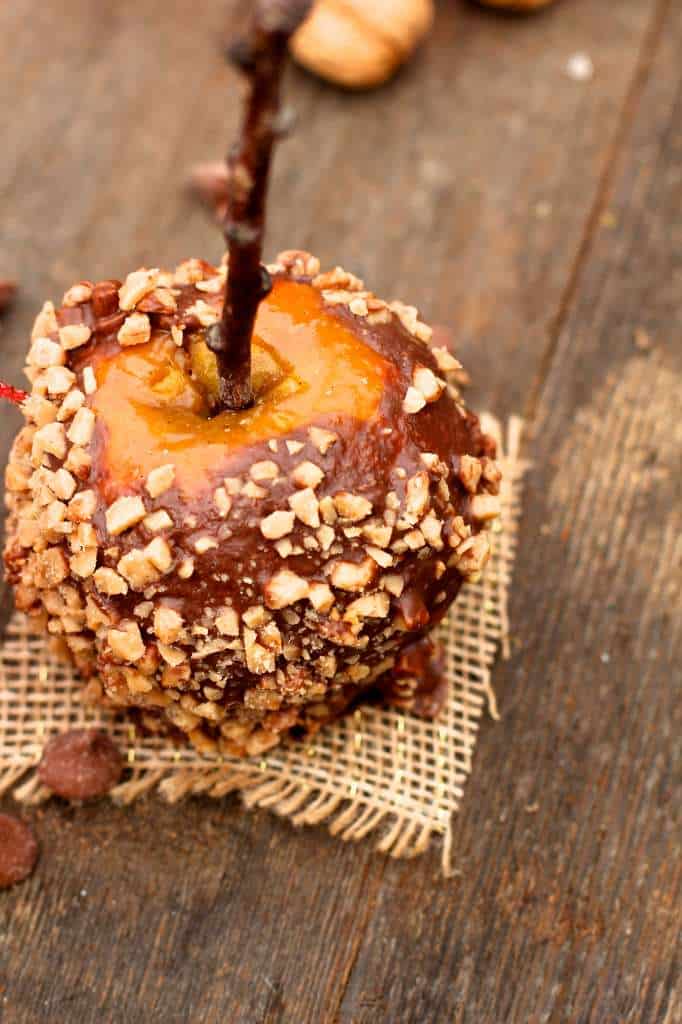 What is best about these apples is how creative you can get! Does your recipient love peanut butter? Cover the apple in chopped up Reese's. Do they love white chocolate? Dip the apple in white chocolate instead of milk and cover it in cranberries and chopped pistachios. This is the perfect gift to personalize, and will be enjoyed by all!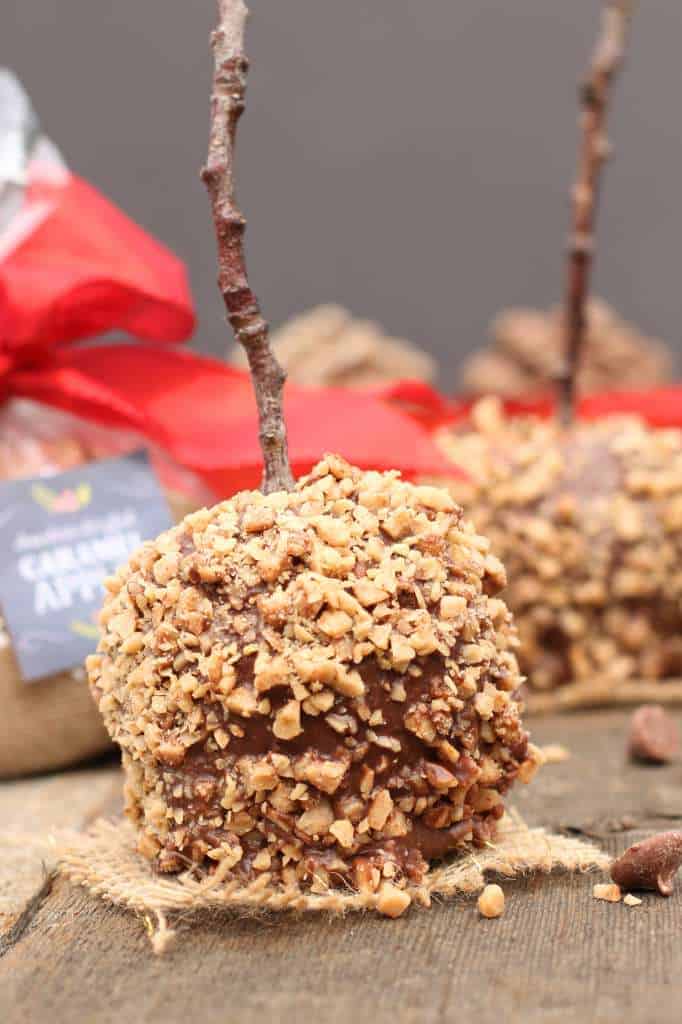 This recipe will make about 8 medium sized apples. The key to getting your caramel to stick on the apples is by throughly washing off all of the wax in the apples otherwise the caramel will not stick. You can make these apples up to 4 days before gifting them, by simply storing in the refrigerator. This is also a great gift that the kids can help make. Once dipped in chocolate, let them go crazy with the toppings and the extra drizzling of the chocolate!
Click on the this link the adorable labels made by BriGeeski, perfect for gifting!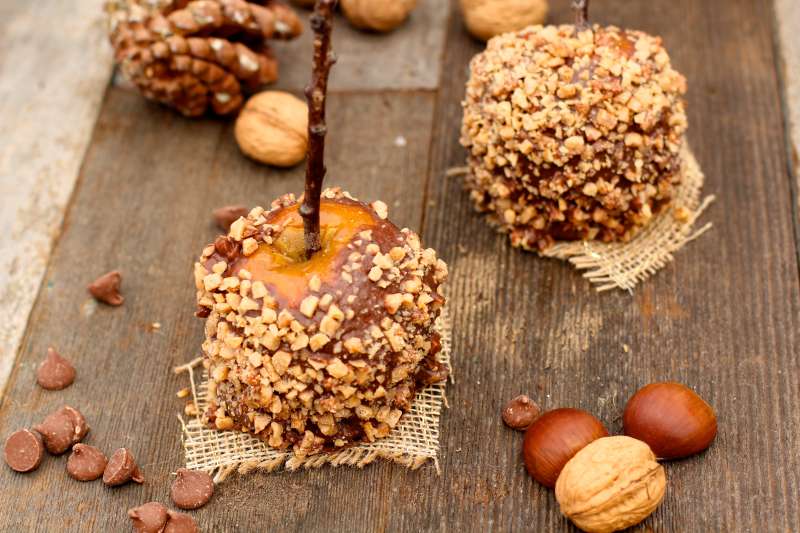 Part of this Homemade Holiday Series is brought to you by the USApple Association. Make sure to check out their blog for more wonderful recipes!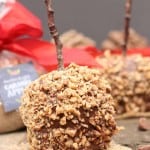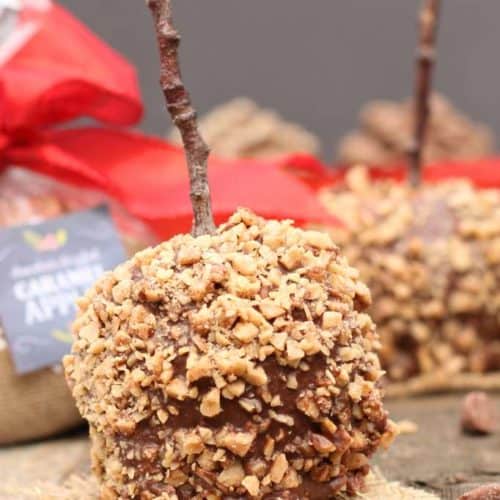 Gourmet Caramel Apples
Ingredients
8

medium to large apples

8

caramel apple sticks

(I used some branches that I dried out in the oven for about an hour at 400 200 degrees).
Caramel Sauce
2

cups

brown sugar

(packed)

2

cups

heavy whipping cream

1

cup

light corn syrup

8

tablespoons

(1 stick) unsalted butter

1

teaspoon

salt

1

tablespoon

vanilla

2

cups

melting chocolate

2

tablespoons

crisco or coconut oil

Toppings such as heath bar bits

, m&m's, chopped pecans, etc
Instructions
Thoroughly wash, dry, and refrigerate your apples.

In a large heavy bottomed pan, combine brown sugar, whipping cream, corn syrup, butter, and salt.

Cook on medium low, stirring occasionally, until your candy thermometer reaches 250 degrees.

Remove from heat and add vanilla.

Let caramel cool for about 5 minutes before dipping.

Pierce sticks into the tops of the apple.

Line a large baking sheet with parchment paper.

Once caramel has cool slightly, carefully dip apples and coat entirely.

Place on baking sheet until cool.

Once cool, begin by melting the chocolate in a microwave safe dish with crisco or coconut oil for one minute.

Stir and microwave in increments of 10 seconds stirring in between until chocolate is melted and smooth.

Carefully dip each apple and immediately coat with topping.

Allow apples to dry completely before packaging.