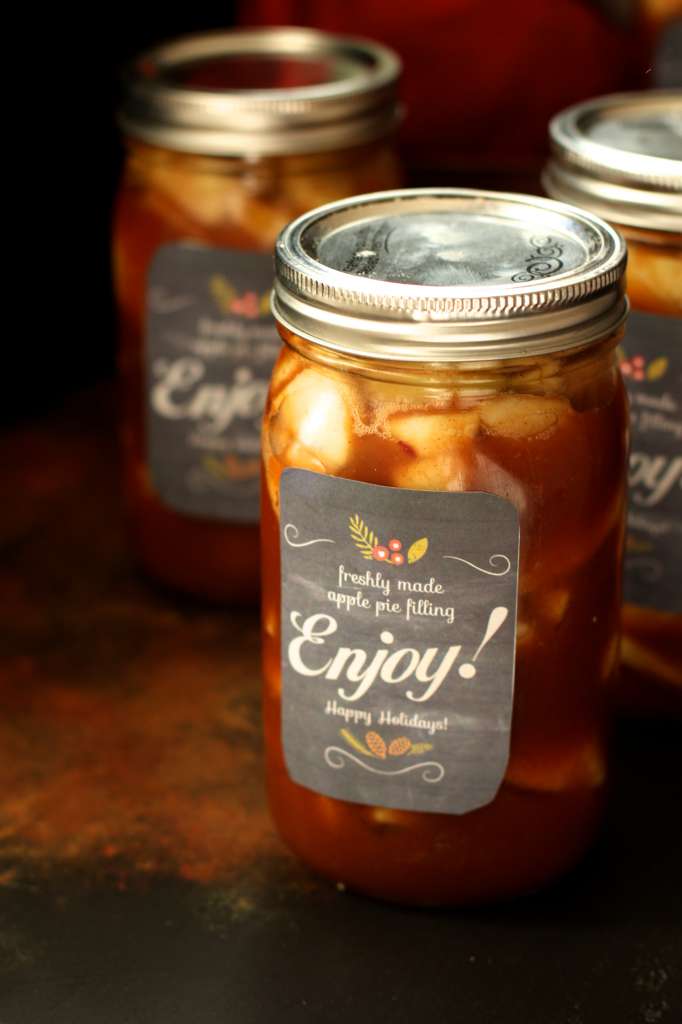 Today kicks off our 12 Days of Homemade Christmas Gifts! These gifts are perfect for the people who have everything, neighbors, friends, coworkers, and teacher's. During the holidays, everyone enjoys edible gifts but sometimes they are overwhelmed with the amount of cookies they get. What is nice about this gift is that it will keep fresh for up to 3 months, allowing your recipient to enjoy the pie after their sugar coma of Christmas cookies has worn off! Or, if they are like me, they would make it right away to share at their next dinner party!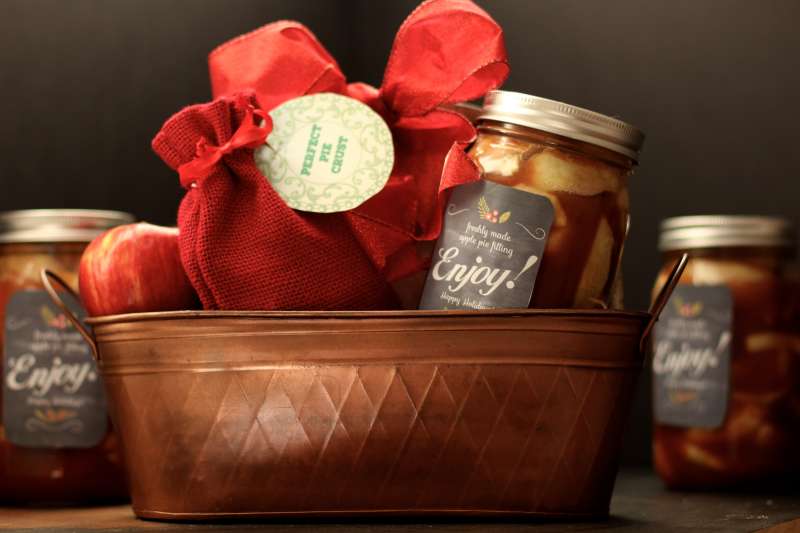 This gift of Homemade Apple Pie Set is particularly perfect for that person on your list who likes to cook and eat, but doesn't exactly have the time to make a fresh apple pie. With the filling ready, all they have to do is mix butter and ice water with the pie mix, roll it out, fill and bake it, and bam....Fresh Apple Pie straight from their oven! Courtesy of you!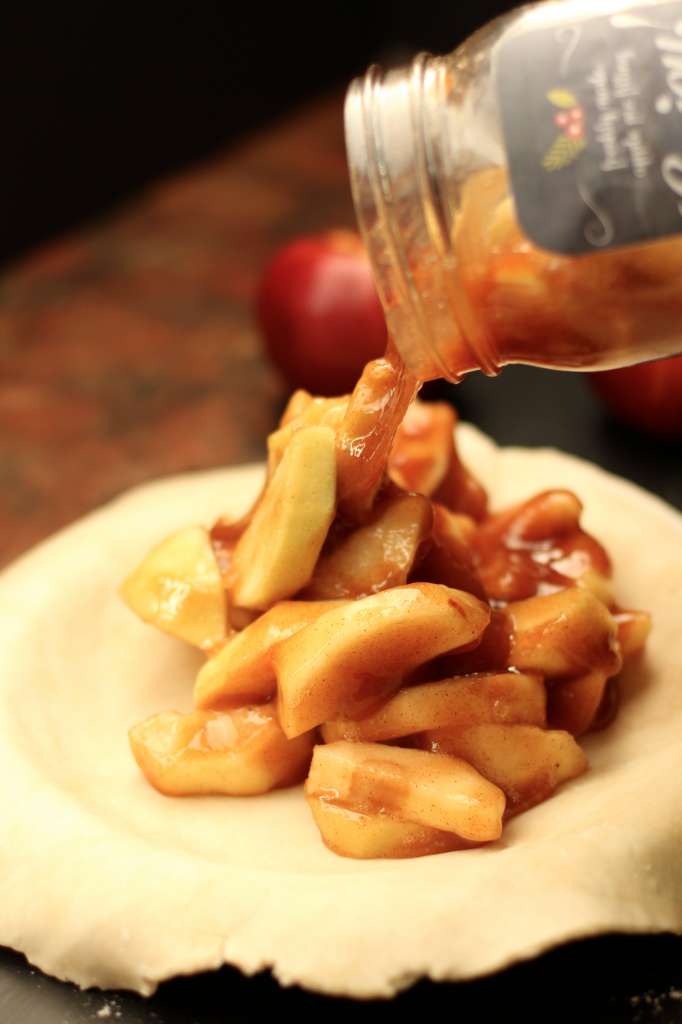 Who wouldn't love a warm apple pie on a crisp winter day!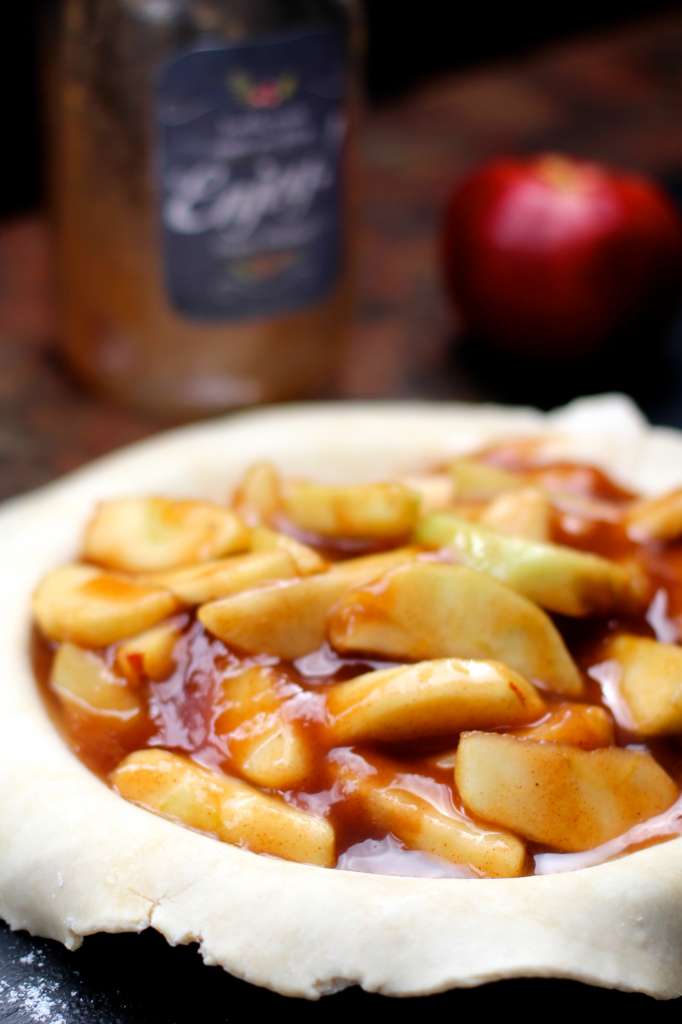 What's nice about this apple pie filling recipe is that it makes 5 large jars at a time. With load's of sweet cinnamon-y apples and a caramelized sauce, this pie will not disappoint!!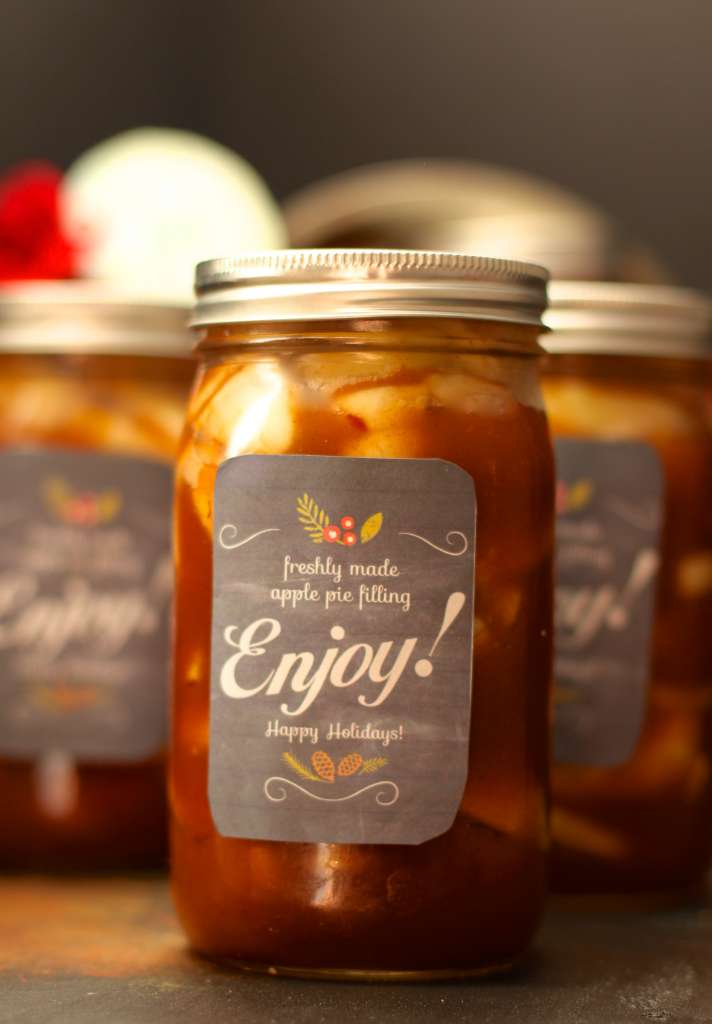 If you would like to print these adorable click on the links these perfect pie crust label  enjoy.
For more delicious apple recipes, please visit USApple Association's Blog!
Stayed tuned for the next 11 days for more glorious treats that will make everyone happy!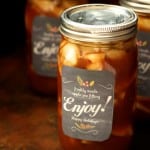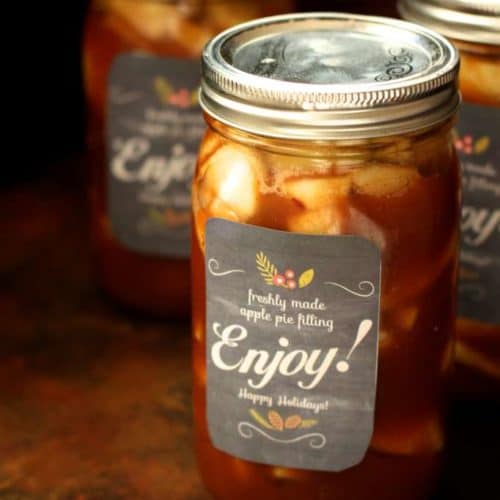 Apple Pie Filling and Crust
Ingredients
Apple Pie Filling
30

medium sized apples

, a mix go green and red apples (i.e. gala or fuji) are great

¼

cup

lemon juice

3

cups

granulated sugar

1

cup

corn starch

1

and ½ tablespoons Cinnamon

1

teaspoon

ground Nutmeg

1

teaspoon

Allspice

1

teaspoon

ground Cloves

½

teaspoon

salt

2 ½

cups

apple juice or cider

7

Large Quart Sized Canning Jars
Dry Pie Crust- 1 recipe for 2 pie crusts. Repeat for more.
2

and ½ cups flour

½

teaspoon

salt
Instructions
In a large pot, mix sugar, cornstarch, and spices.

Add salt and apple juice and mix well.

Bring to a boil and cook until thick and bubbly. Remove from heat and add lemon juice.

Sterilize canning jars, lids and rings by boiling them in a large pot of water.

Peel, core, and slice apples into wedges.

Pack the sliced apples into hot canning jars, leaving a ½ inch headspace.

Fill jars with hot syrup, and gently remove air bubbles with a knife.

Put lids on and process in a water bath canner for 25 minutes.
To make the dry pie crust combine flour and salt.
Recipient will have to add ½ cup cold butter and ¼ cup ice water.
This post is sponsored by the USApple Association, however all opinions are 100% my own.