Fall is in the air, and these Caramel Apple Cookies are in my oven. With chunks of apple and gooey caramel in every bite, these cookies not only taste delicious, they will fill your house with all the wonderful scents of autumn.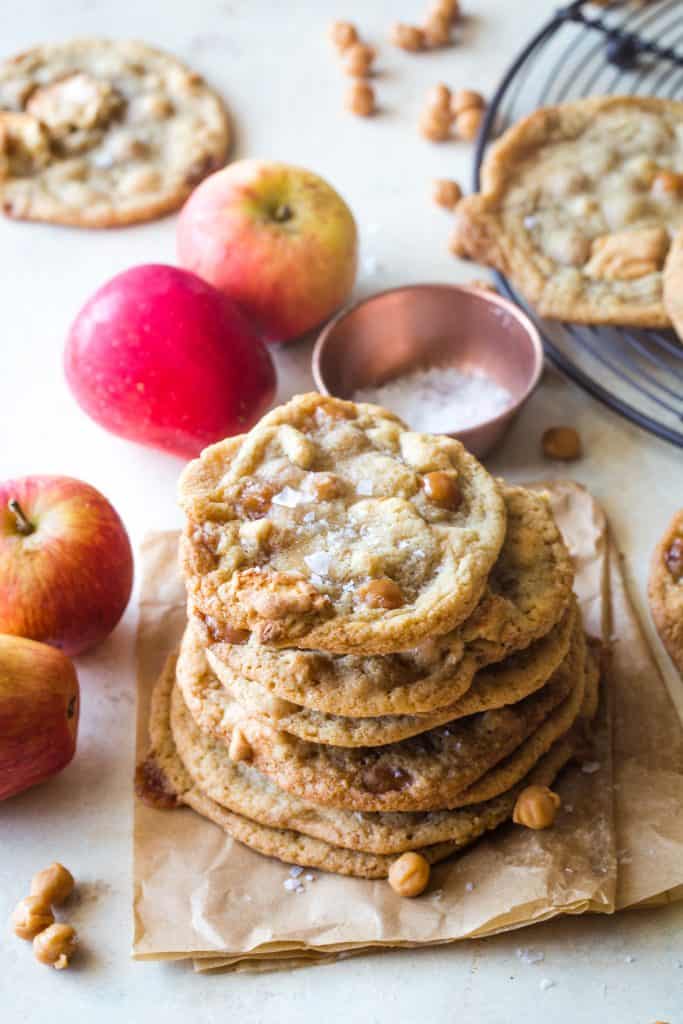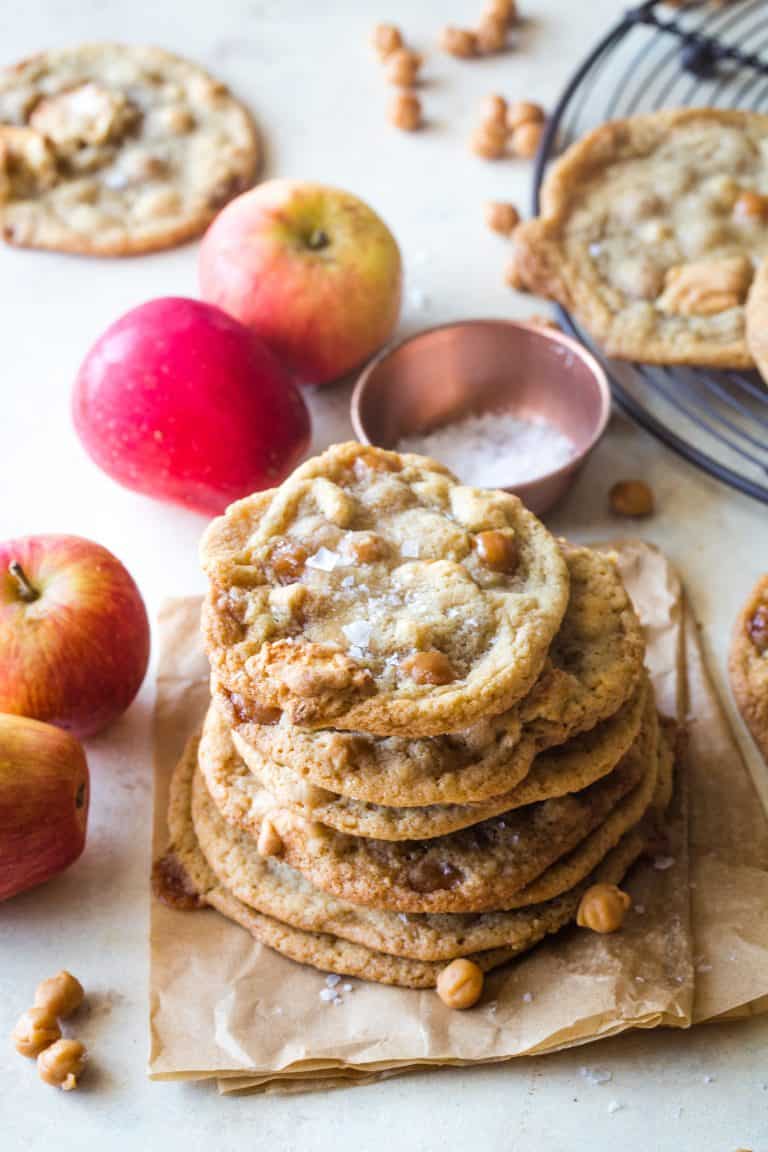 I absolutely love the flavor combination of caramel apple. The way the crisp, slightly tart apples contrasts with silky sweet caramel is just so satisfying. But I have to admit I'm not a big fan of eating caramel apples. Not only are they a bit of a mess, the ratio of caramel to apple never seems quite right to me. When I was a kid, I suffered the disappointment of dropping many a caramel apple on the ground after only a couple of bites.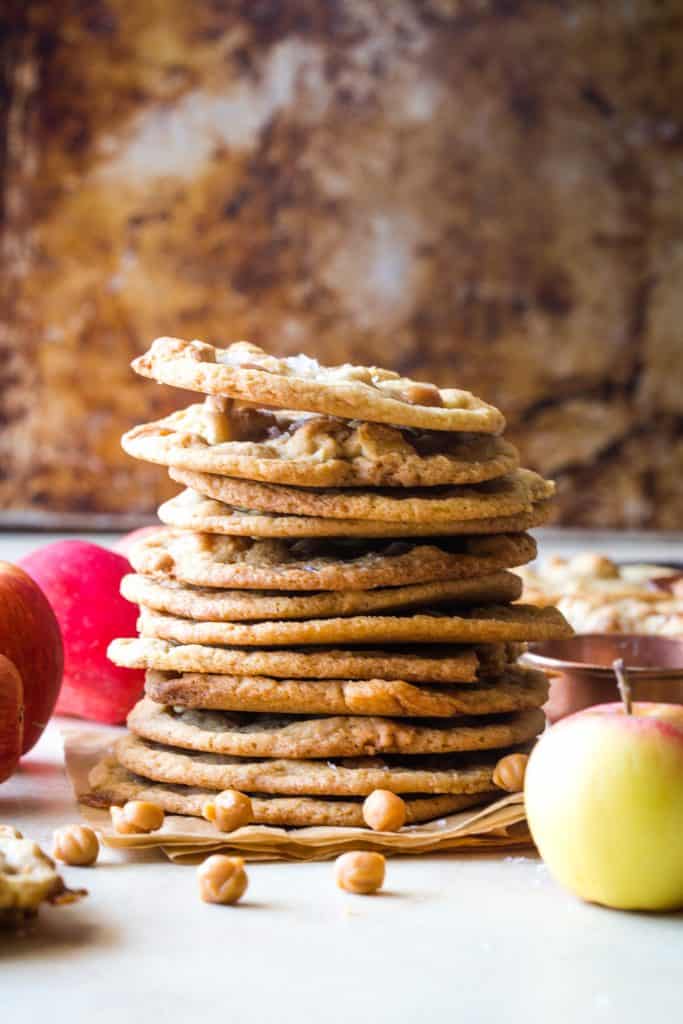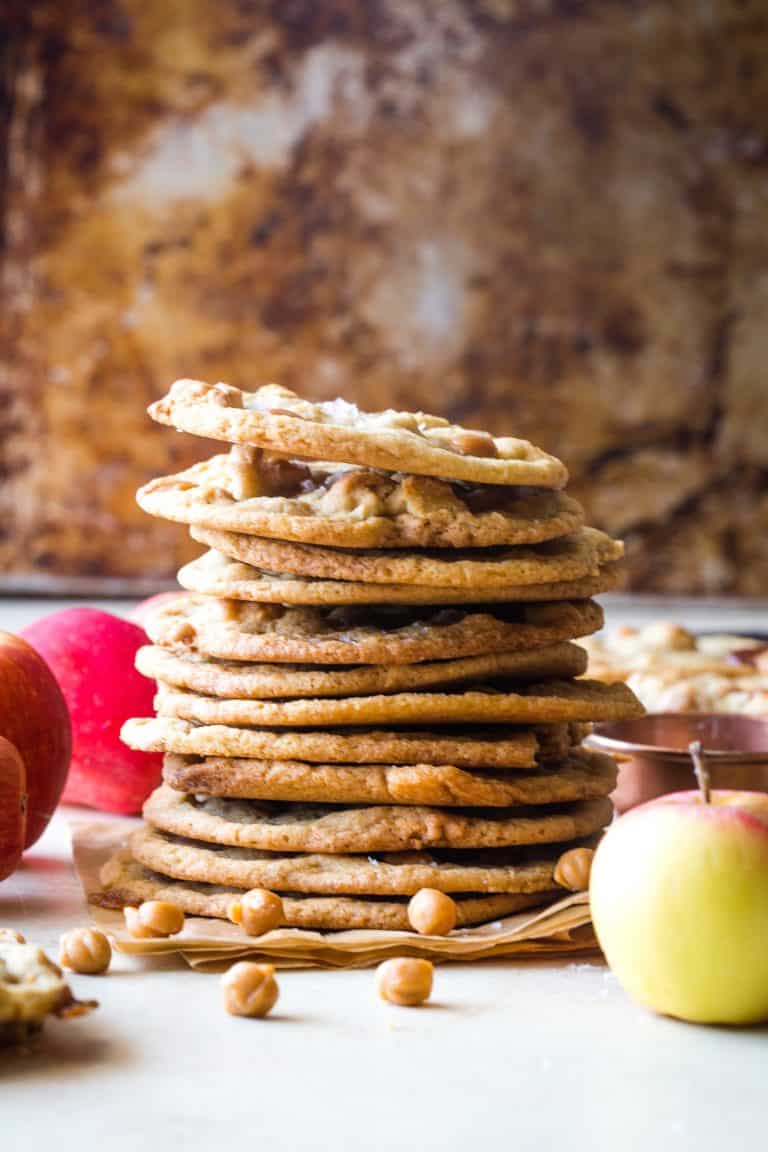 Which is why I am so excited about this Caramel Apple Cookies recipe. You get all that wonderful classic caramel apple flavor in a totally convenient, easy-to-eat cookie form. And the best part? Each bite contains the perfect balance of apple and caramel.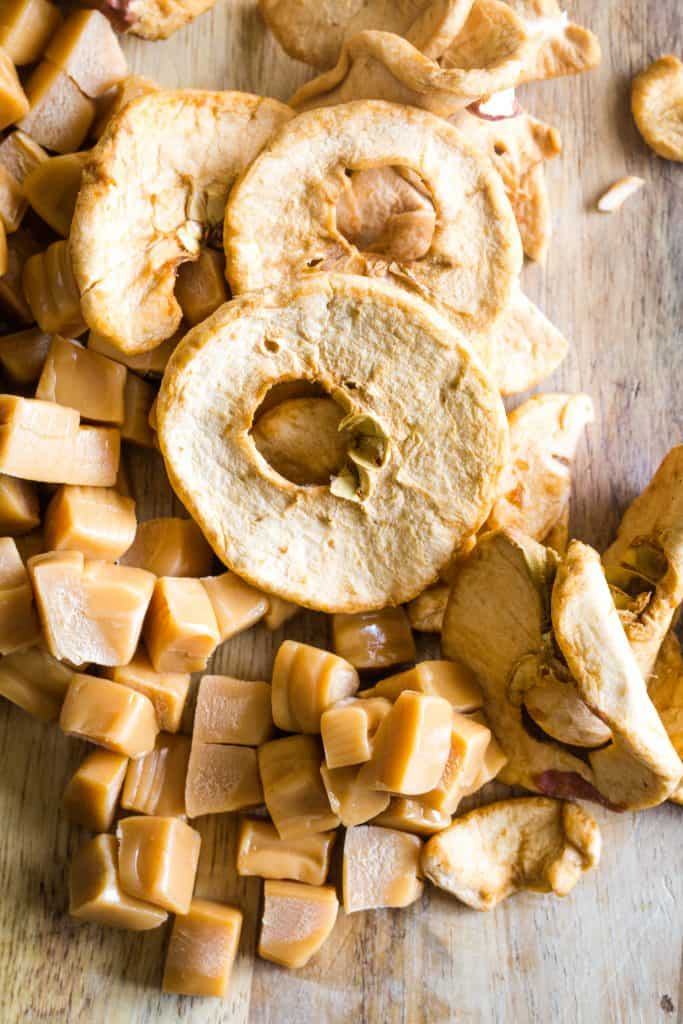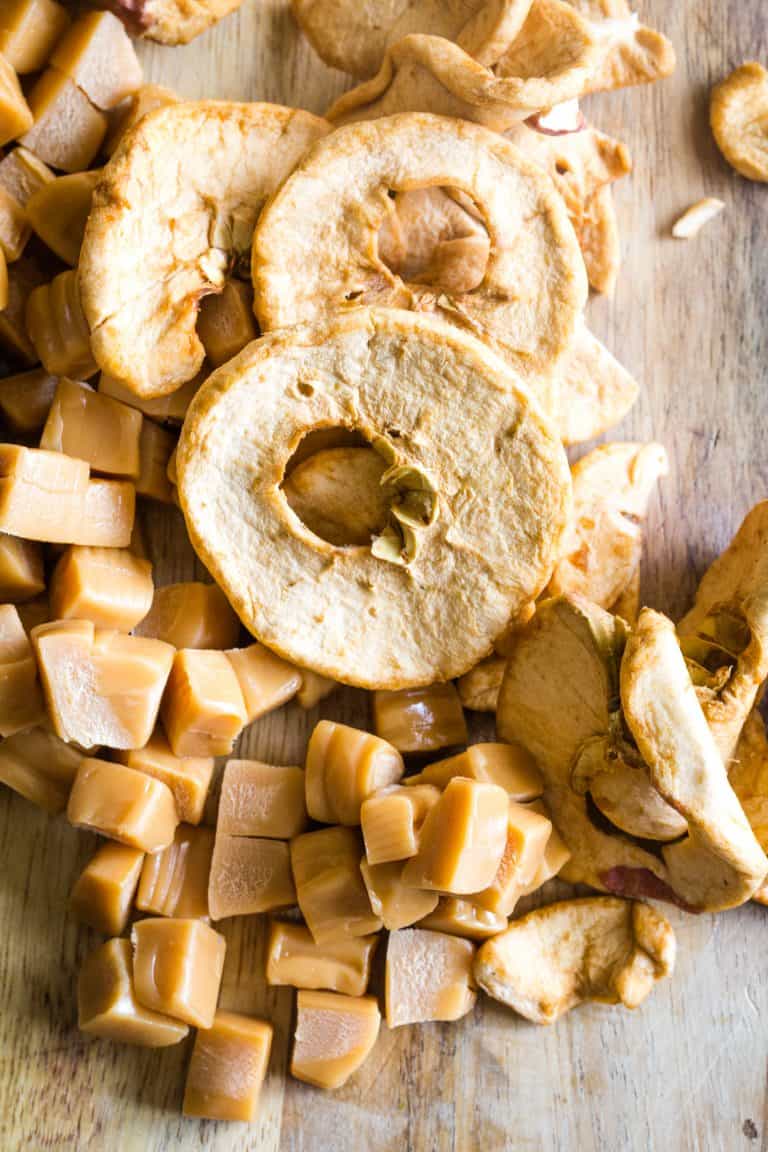 Why You'll Love Caramel Apple Cookies
They are super quick and easy to make! In less than 30 minutes, you can whip up a batch and indulge your caramel apple cravings.
Caramel Apple Cookies are the perfect sweet treat for all sorts of fall activities. Take them to the school bake sale, bring them to soccer practice, and pack a batch for tailgating at the big game.
The apple pie spice makes these cookies smell divine, and taste just like mini apple pies.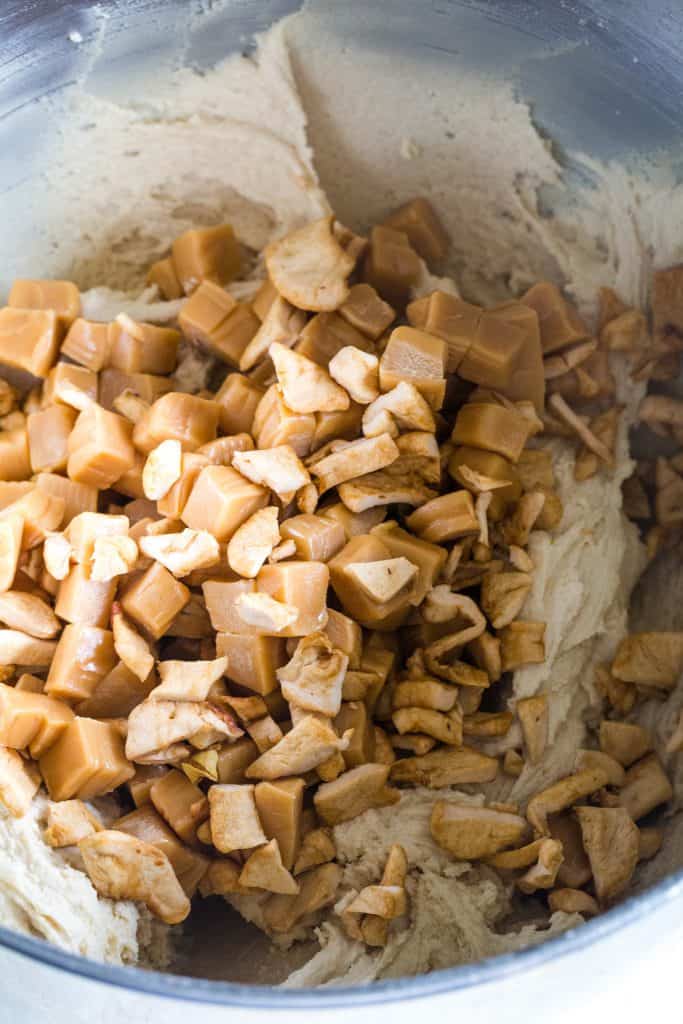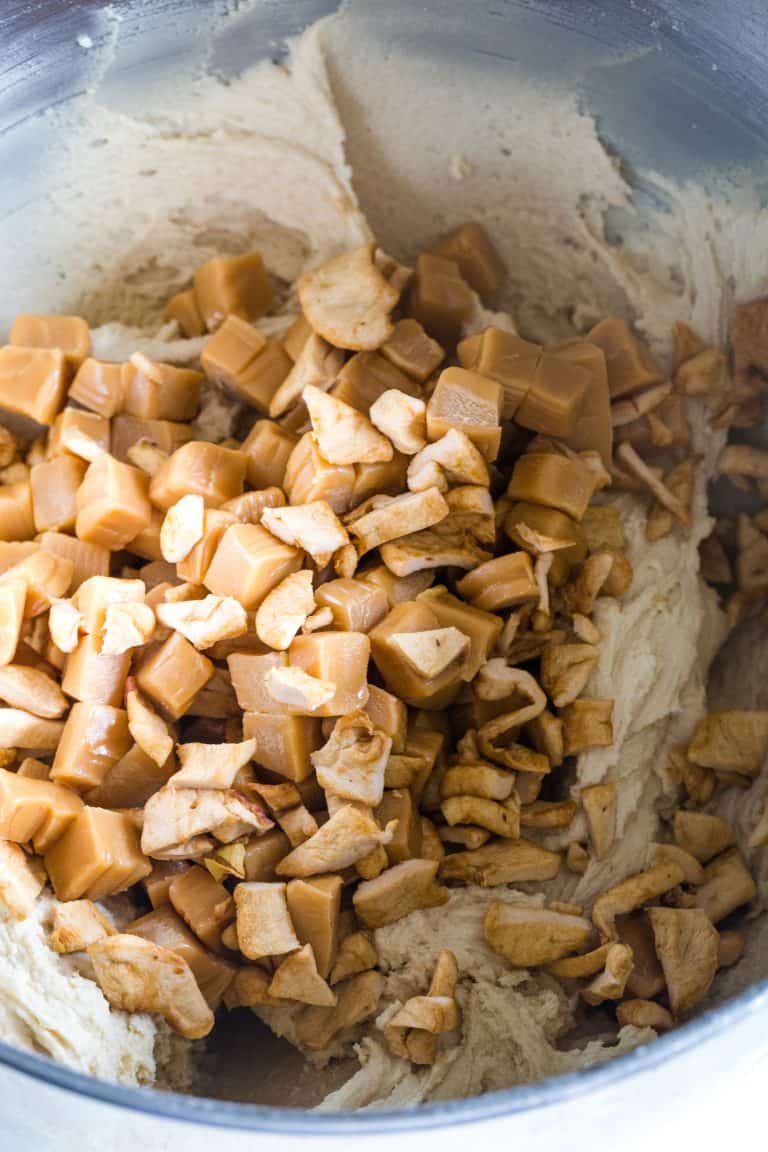 What is Apple Pie Spice Made Of?
While most all of us are familiar with pumpkin pie spice, you can buy premixed apple pie spice as well. It is made of cinnamon, nutmeg and allspice, whereas pumpkin pie spice includes ginger and cloves along with the three apple pie spice ingredients.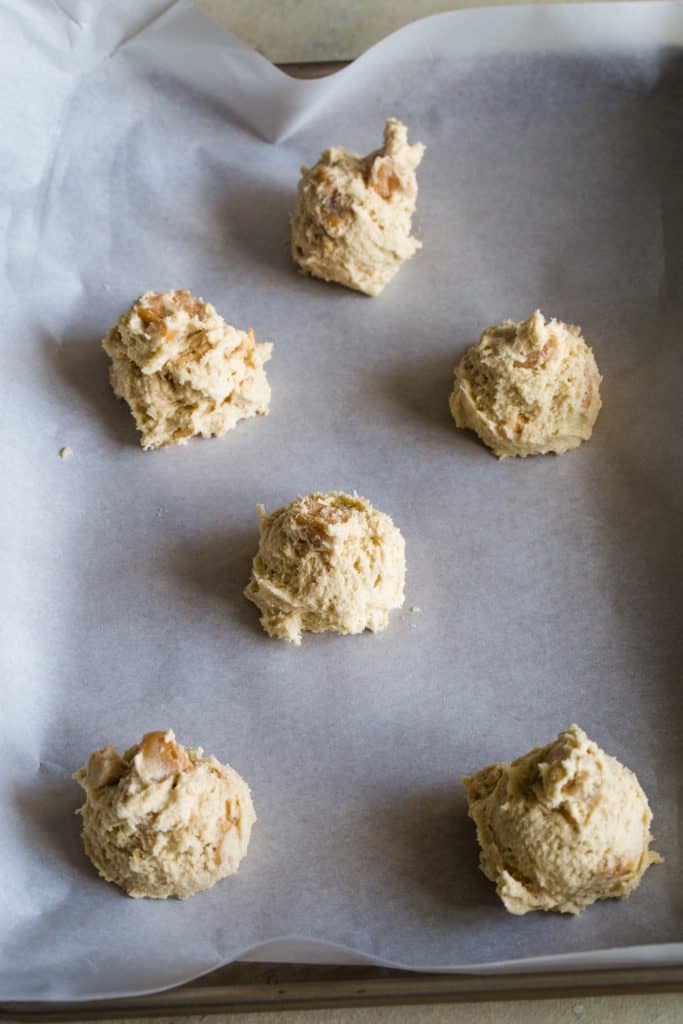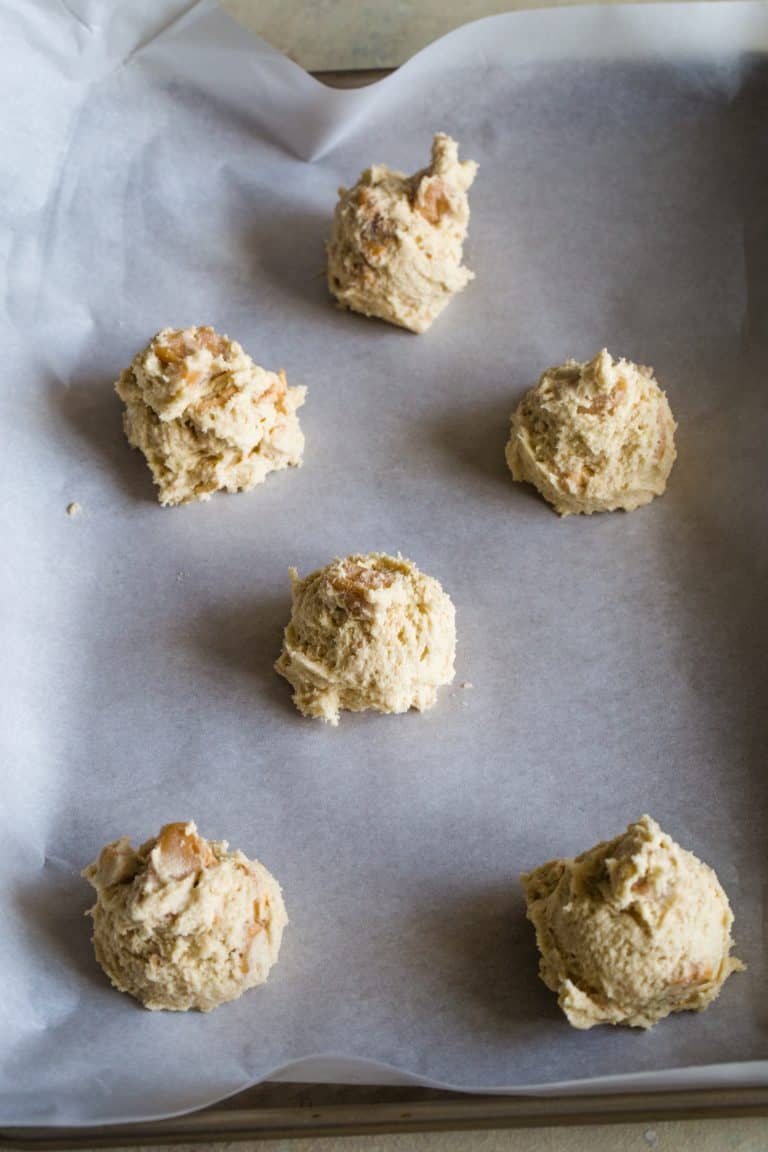 In addition to using it when baking apple pie, try adding apple pie spice to muffins, sprinkling it on top of oatmeal (so good!). And of course, using it to make these Caramel Apple Cookies.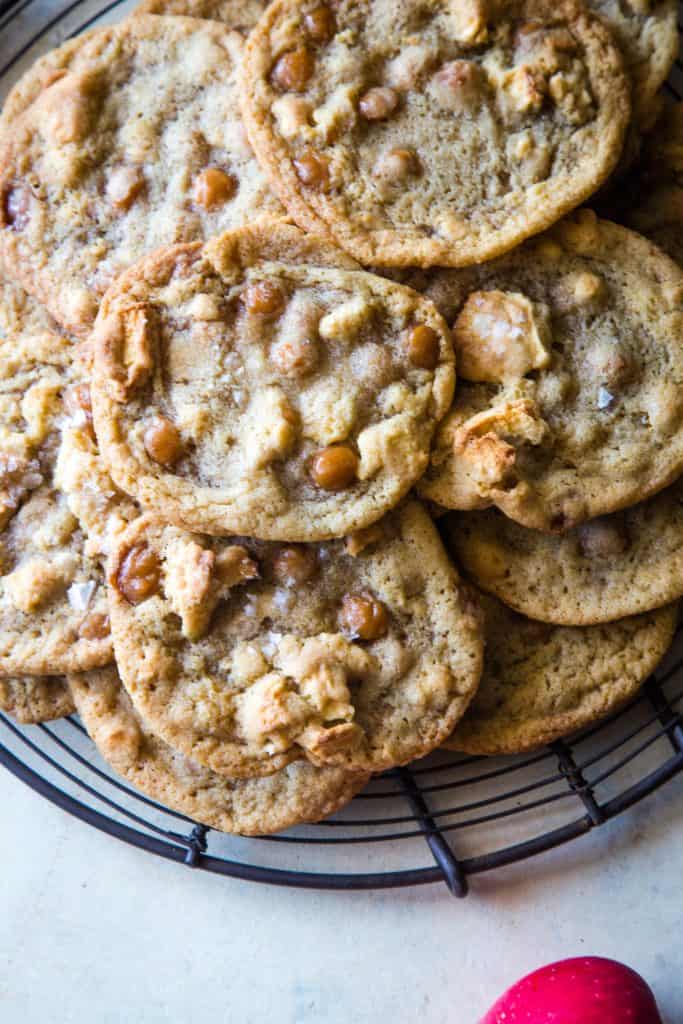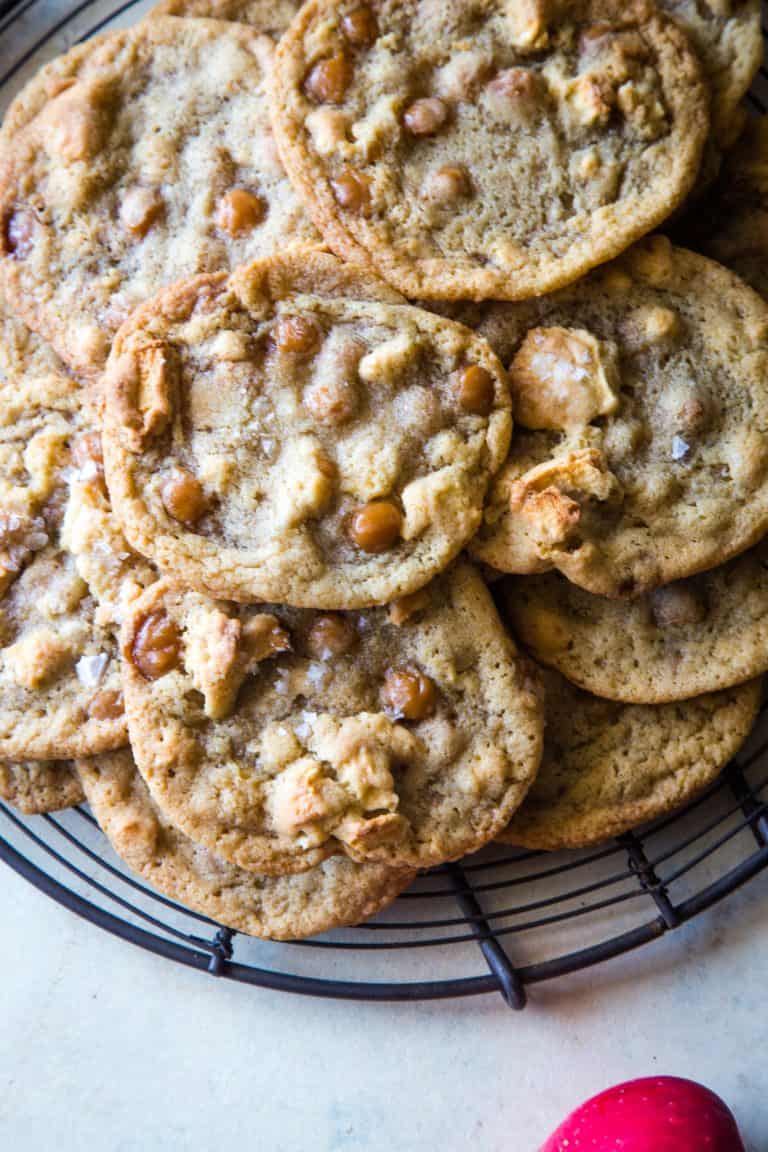 Tips for Making Caramel Apple Cookies
Even though it is apple season, don't be tempted to make these cookies with fresh apples. The water content is too high and will make the cookie dough mushy. Using pieces of dried apples adds a ton of great apple flavor while keeping the cookies perfectly chewy and delicious.
I typically use a regular tablespoon to measure out and scoop my cookie dough. But a melon baller or a small ice cream scoop are also great tools.
These caramel bits are the perfect size for adding to cookie dough. But be warned, they're pretty delicious all on their own, so you may need to pick up an extra bag!

More Perfect For Fall Recipes
If you love these Caramel Apple Cookies, you'll want to check out my recipe for Caramel Apple Pie Cake, these Caramel Apple Cinnamon Rolls, and this recipe for Apple Cinnamon Cheesecake.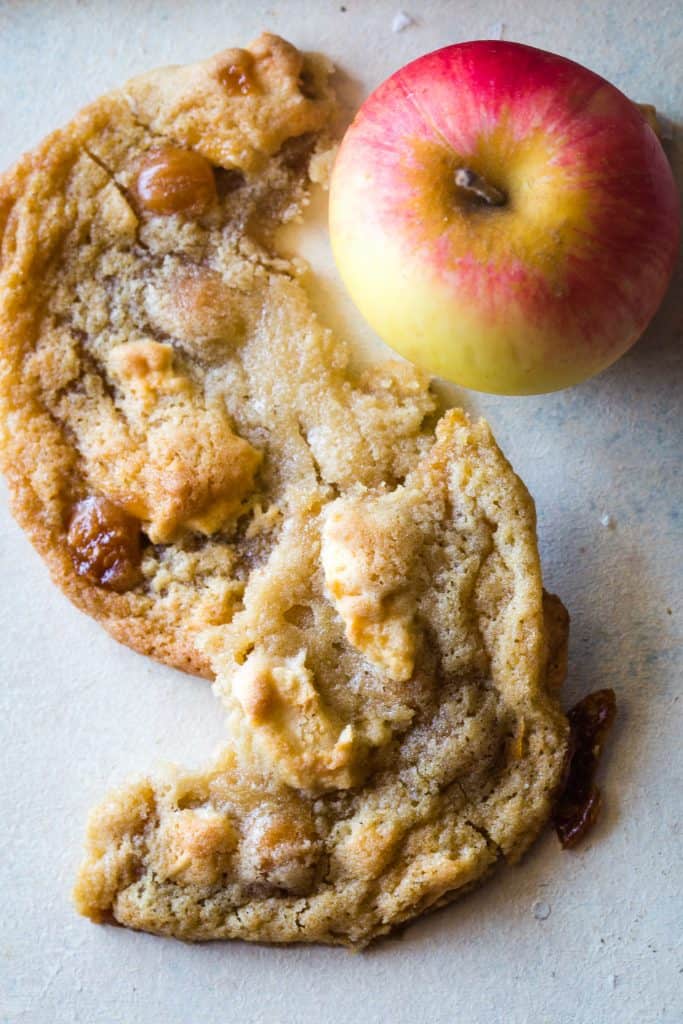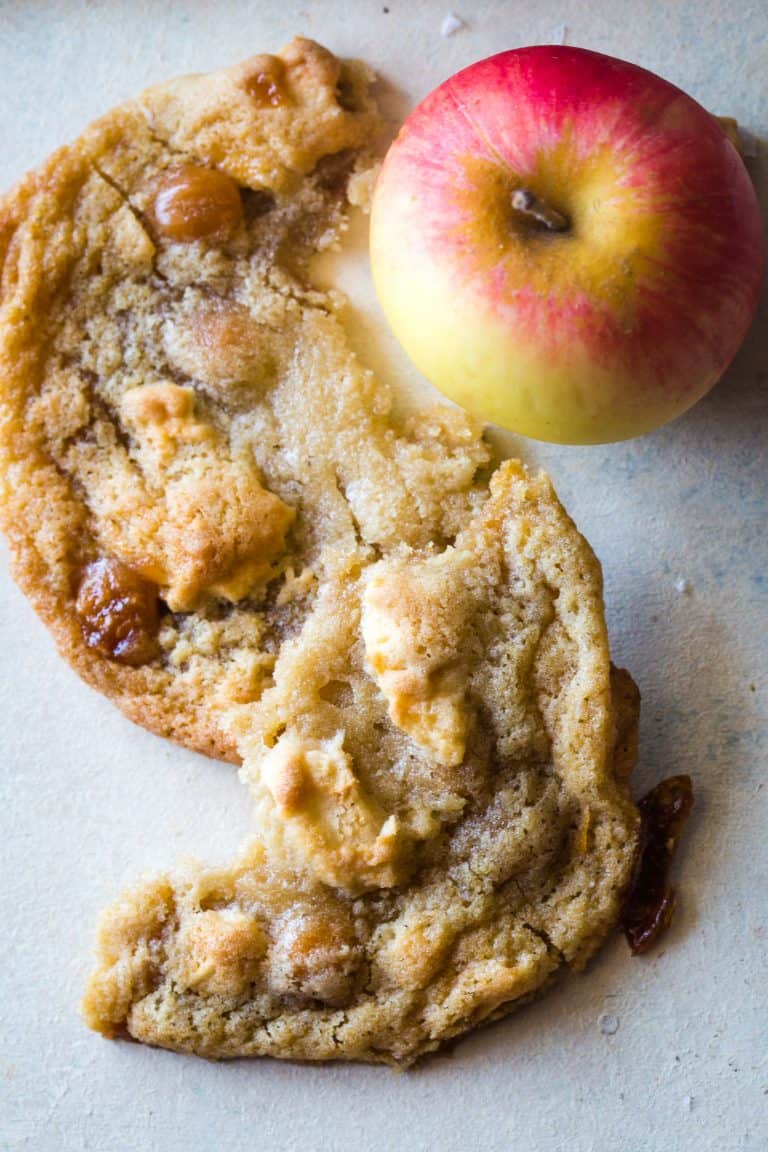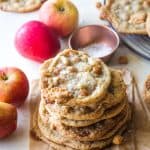 Caramel Apple Cookies
With chunks of apples and gooey caramel, these Caramel Apple Cookies are a fall favorite!
Keyword:
caramel apples, fall cookie recipe
Instructions
Preheat the oven to 350 degrees and line a baking sheet with parchment paper.

In a large mixing bowl, combine your butter, sugars and apple pie spice and mix well.

Mix in your eggs and vanilla on low.

In a separate mixing bowl, whisk your flour and baking soda and mix into the wet ingredients.

Stir in diced dried apples and caramel bits

Use a tablespoon to scoop your dough into your pan and bake for 10-12 minutes.

Sprinkle with flaked sea salt, if desired.

Let cool and enjoy!