Sweet cinnamon scented apples top a creamy cheesecake make this Apple Cinnamon Cheesecake a hit this fall season! Drizzle a bit of caramel for extra joy!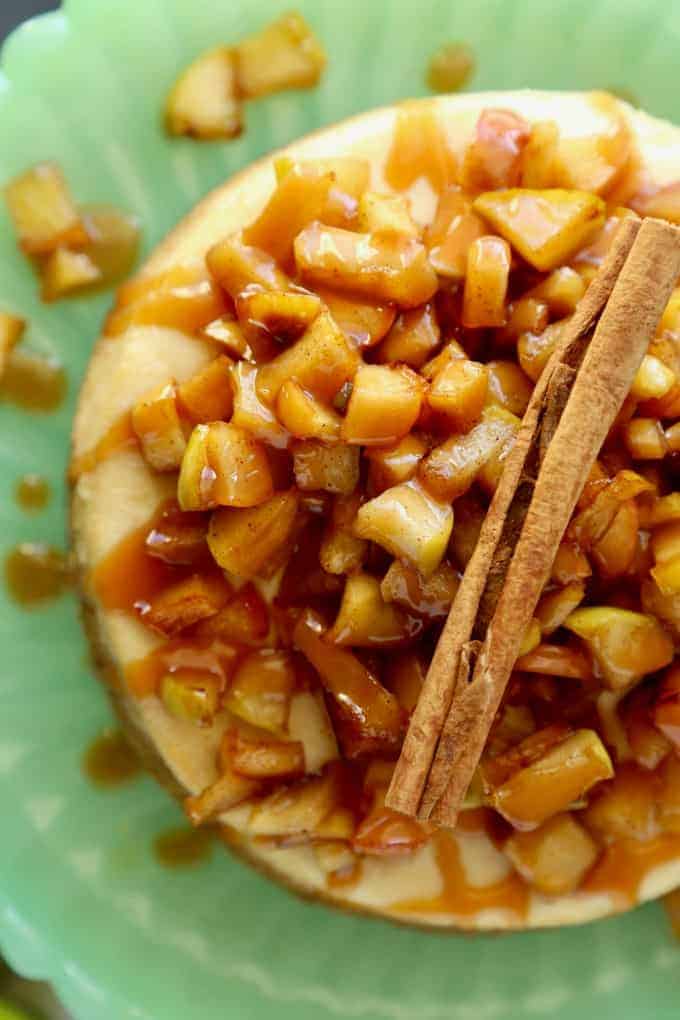 Fall means two things to me: apples and cinnamon of course! Not sure why but, I've always just associated the two with fall. There is just something about the fall that makes me want everything apple (and you can't forget the cinnamon). I love that pretty much any baked good serves as comfort food come fall. That can really be true anytime of the year but, for some reason it is more so in the fall. If that is the case for you too, my Apple Cinnamon Cheesecake is exactly what you are looking for.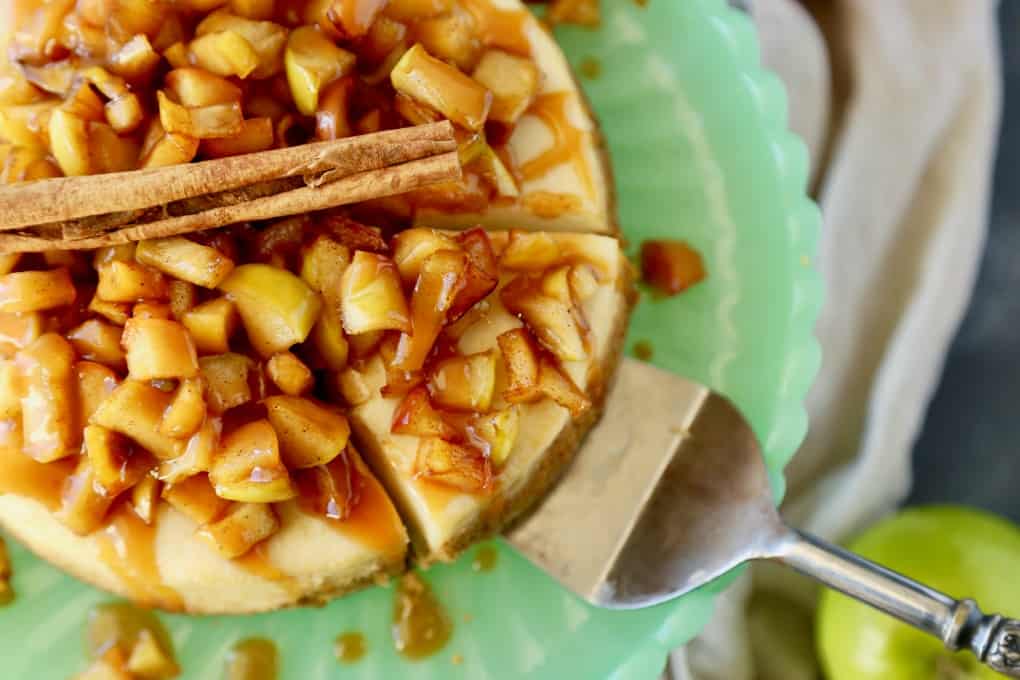 When it comes to baked goods, especially during fall, I feel like many of them can feel pretty heavy. Almost like a meal in and of themselves. Which can be great and typically adds to that comforting feeling but, sometimes it can be too much. Especially right after a big meal.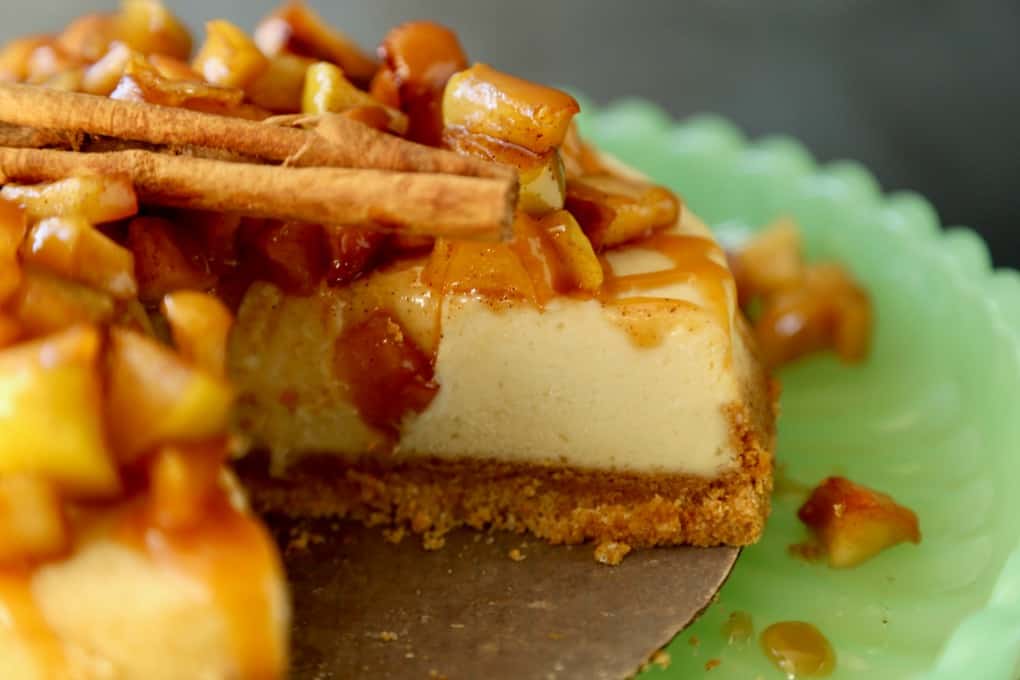 My Apple Cinnamon Cheesecake gives you all the feels of the comfort food you crave and desire but, is a nice light dessert. It isn't too sweet either so it won't make you feel like you are overdoing it in any way. Add a cup of coffee, tea, or milk and you are set. Plus, as if it couldn't get any better, it is pretty easy to make. Even if you don't bake much, you can easily pull this off.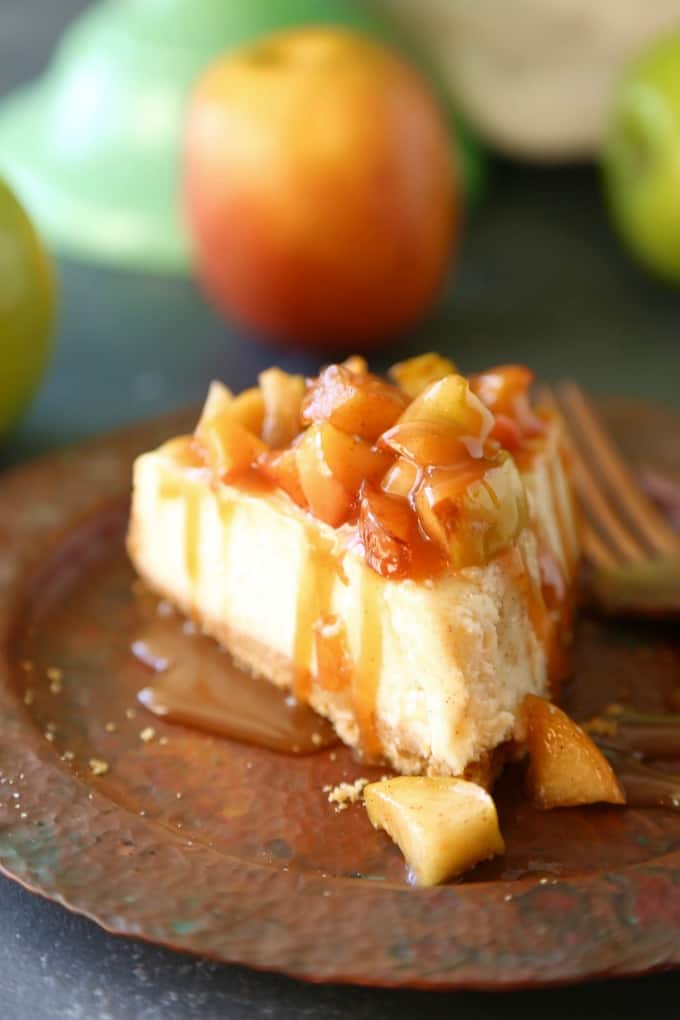 In under two hours you can have this whole dessert complete. You can even make it a day ahead of time for less stress the day of. With just a little prep you will be ready to go. That is what makes this Apple Cinnamon Cheesecake the perfect dessert to bring to any get together you may be attending (or hosting) this fall. I am positive that it is sure to be a hit!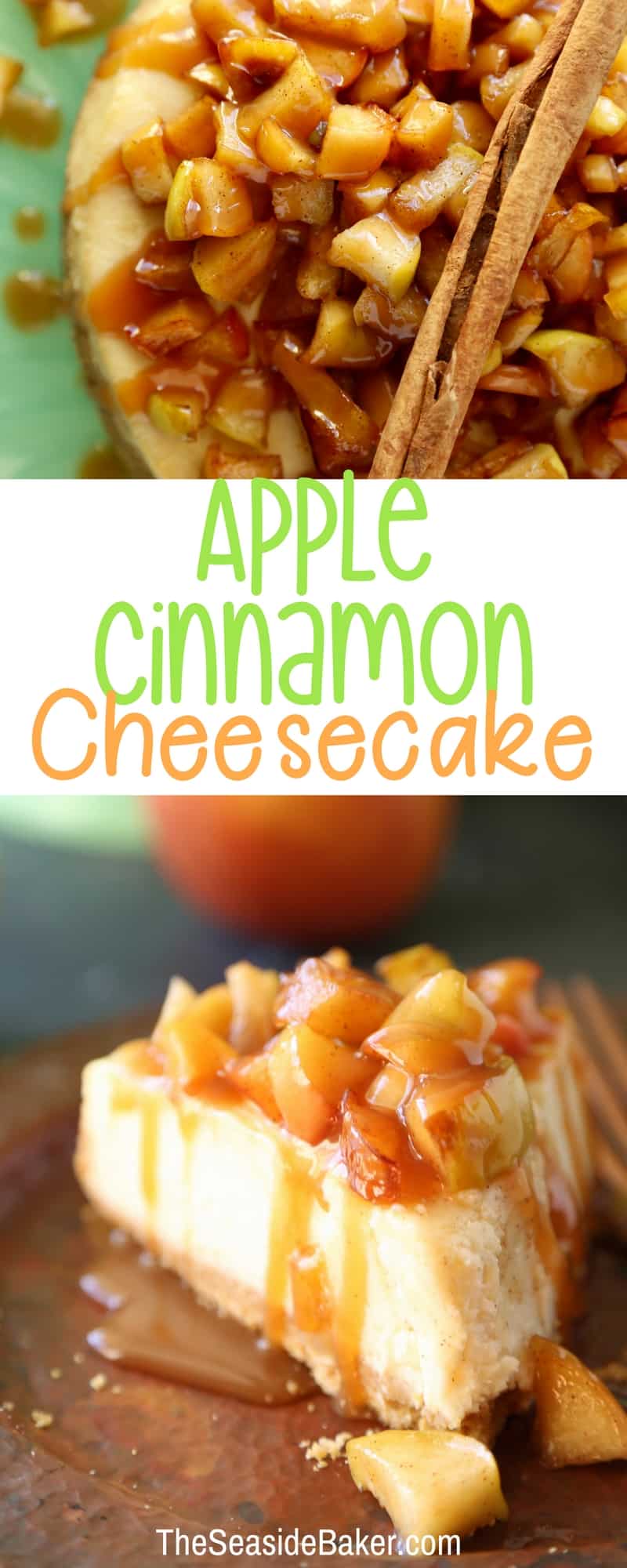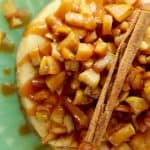 Apple Cinnamon Cheesecake
Ingredients
Cinnamon Cheesecake
2

cups

finely crushed ginger snap cookies

1

stick

8 tablespoons butter, melted

24

ounces

cream cheese

room temperature

¾

cup

granulated sugar

3

eggs

1

tablespoon

vanilla extract

2

teaspoons

ground cinnamon
Apple Topping
2

cups

peeled and diced apples

4

teaspoons

butter

2

tablespoons

brown sugar

½

teaspoon

cinnamon

Caramel sauce for drizzle
Instructions
Preheat your oven to 300 degrees if using a dark springform pan and 325 degrees if using a light colored springform pan.

Place rack in the middle of the oven.

Generously spray springform pan with non-stick cooking spray.

Combine gingersnap crumbs and melted butter and press into bottom and sides of pan.

Place in freezer while preparing the cheesecake filling.

Beat together cream cheese, sugar, and vanilla until smooth.

Add eggs, one at a time, and mix until combined.

Stir in cinnamon and vanilla.

Remove crust from freezer.

Pour cheesecake filling into crust.

Place cheesecake in center of the oven and bake for 1 hour or until the center is only slightly jiggly.

Once room temperature, chill for at least 4 hours before serving.

While cheesecake is chilling, make apples.

In a medium sized saucepan set on medium heat, melt butter.

Add apples, brown sugar, and cinnamon and cook until the apples are soft, stirring often, for about 5-7 minutes.

Remove from heat and allow to cool completely.

Top cheesecake with apples and drizzle with caramel sauce if desired.

Cheesecake and apples can be made 1 day ahead of time if stored separately in the fridge.