Stun your guests this season with a stunning, delicious Holiday Charcuterie Board complete with Foie Gras, artisanal pâtés, and so much more!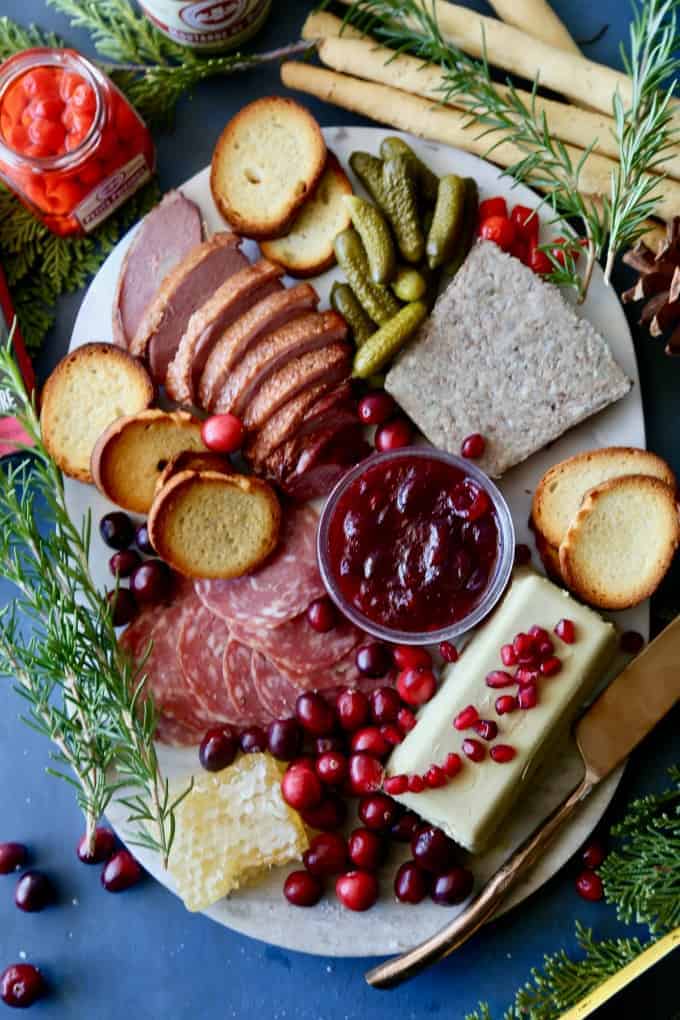 Check out our video below with how we put together our delicious Holiday Charcuterie Board!
It wasn't until I moved to Switzerland that I had my first taste of Foie Gras. In Europe, especially France, Foie Gras is considered a delicacy. Recently however, it has gained quite a bit of popularity here in the States. Rightfully so, as it is utterly delicious!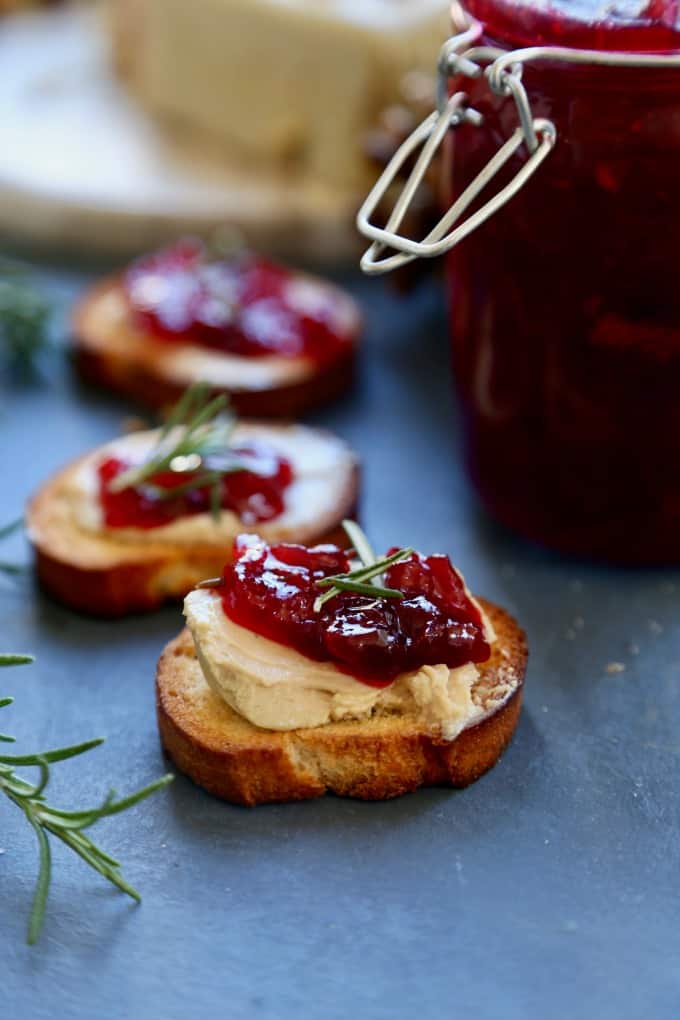 During the holidays, my husband's family would serve a gorgeous spread of different Charcuteries and crackers for spreading. Since moving back to the States, we still visit our Swiss family every few years for the holidays. Now, I always bring a batch of my homemade cranberry jam for serving as well. It pairs perfectly with the charcuterie, especially the foie gras, and is something that can't be found there.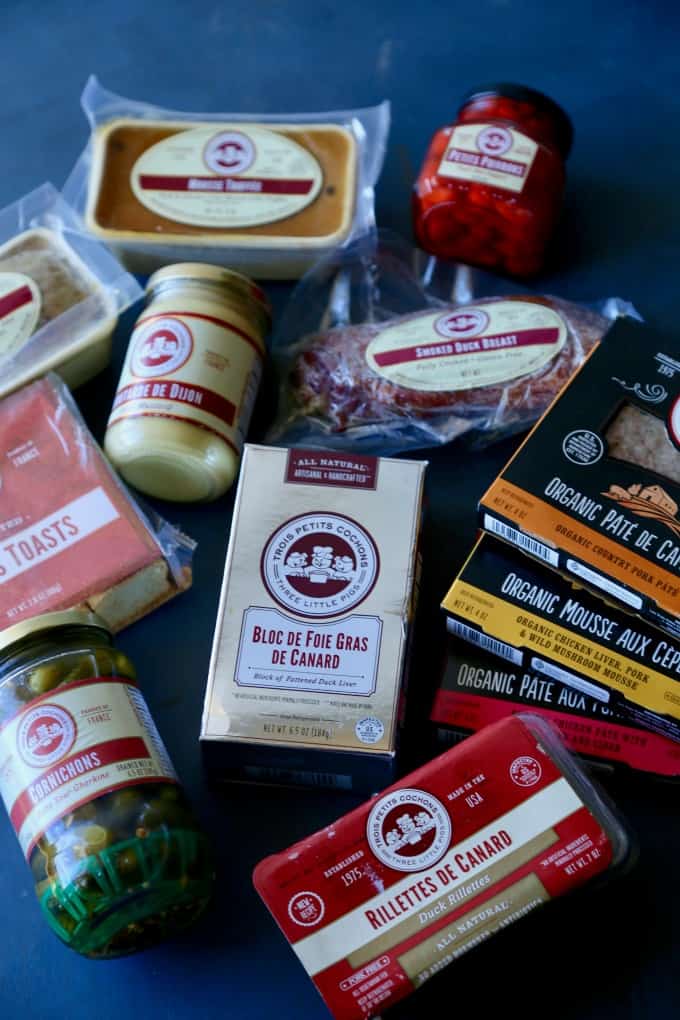 On the years that we do stay home, I always make sure to have everything we need for the perfect Holiday Charcuterie Board. It helps my husband get a bit less homesick and is of course a stunning appetizer for our guests.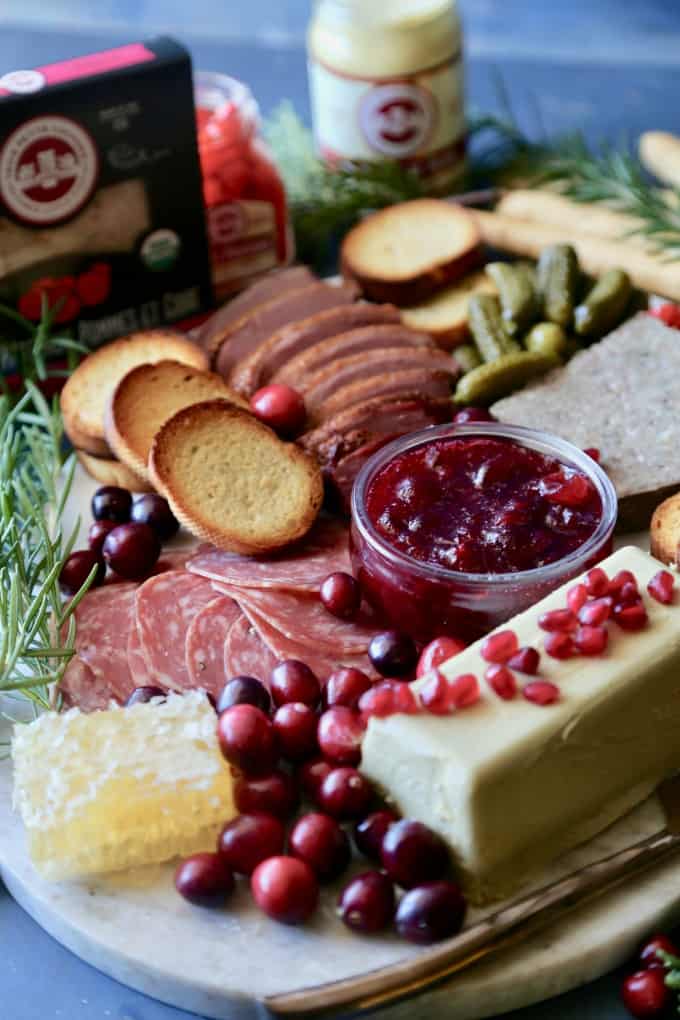 My favorite brand of charcuterie, Les Trois Petits Cochons, began in 1975 as a small charcuterie in Greenwich Village, New York City. Today it continues the tradition of handcrafting high quality, all natural pâté and charcuterie, offering a complete line of artisanal pâtés, mousses, terrines, sausages, smoked meats and other French specialties. Their brand combines time-honored recipes, choice ingredients, innovative cooking methods and strict quality control making them able to create consistent, handcrafted products. You can really taste the passion and quality in the products.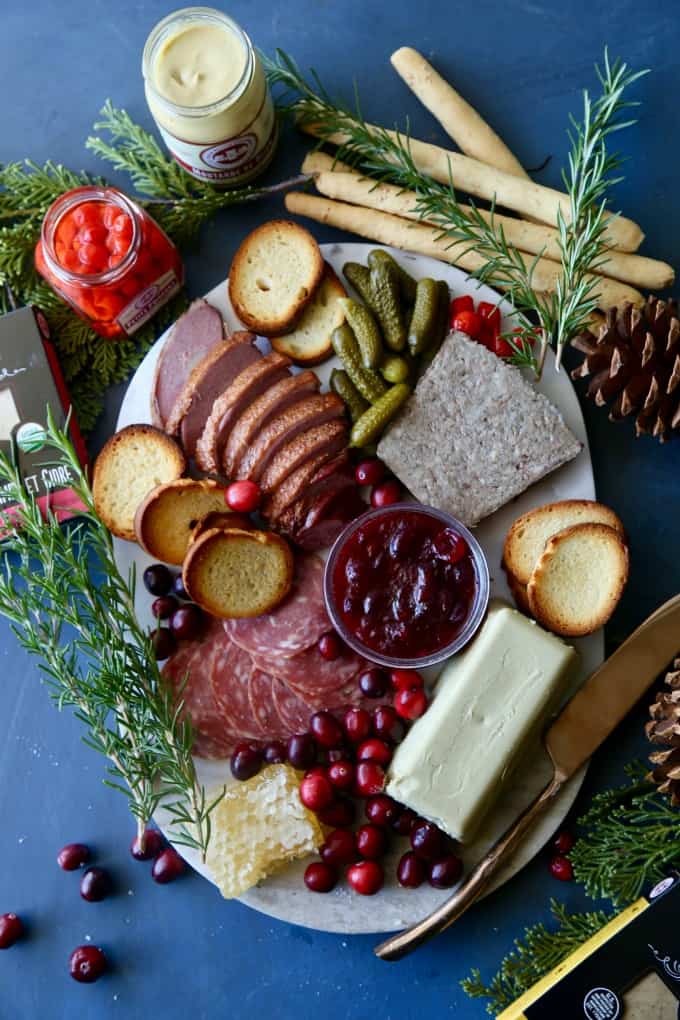 So, if you are looking for a delicious and different appetizer this season, try out Les Trois Petits Cochons and my Holiday Charcuterie Board. Make sure to check out their giveaway right now for your chance to win Les Trois Petits Cochons products! Enjoy!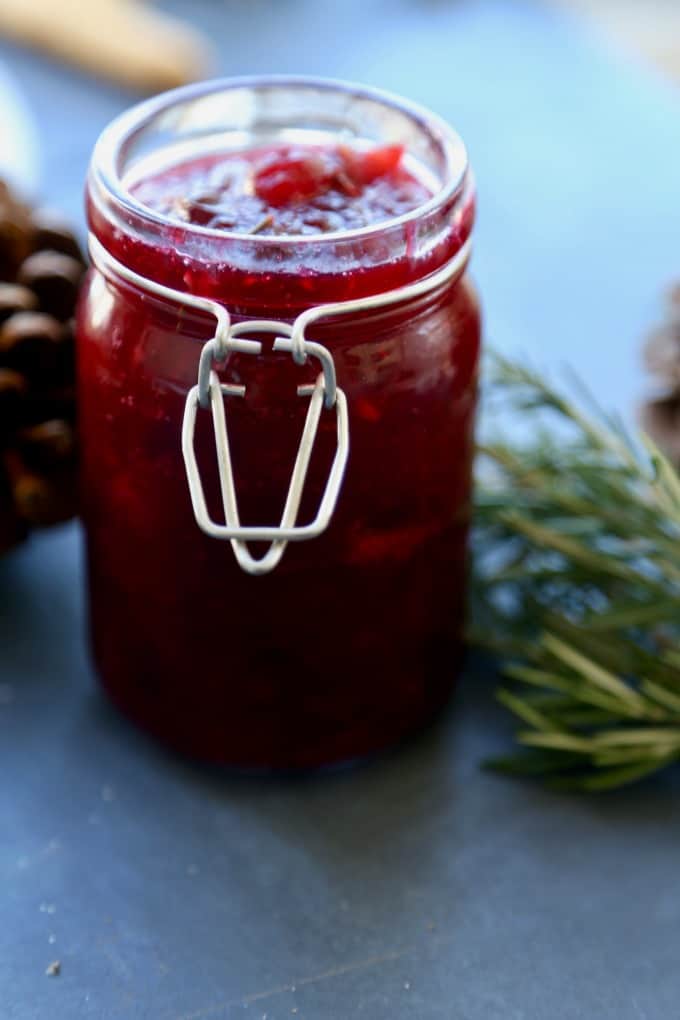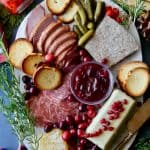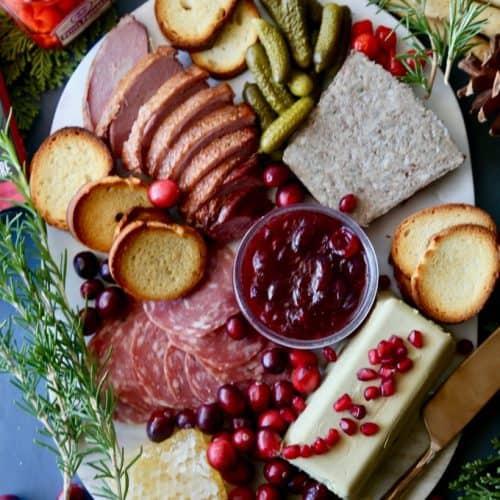 Cranberry Rosemary Jam
Whether serving on a slice of bread or on a Holiday Charcuterie Board, this jam is perfect for spreading!
Ingredients
1

lb

of fresh cranberries

1

cup

of fine white sugar

1

tbs

lemon juice

1

cup

water

1

large apple

1

teaspoon

fresh rosemary
Instructions
In a large pot add all of the ingredients.

Cook on high heat stirring occasionally.

Once cranberries begin to pop, reduce heat to medium low.

Continue to cook jam until it begins to thicken and become syrupy, stirring occasionally, about 30 minutes.

If a smooth jam is desired, transfer into a blender and puree until smooth.

Let cool completely and transfer to a medium jar and refrigerate for up to 1 month.