These Caramel Apple Cinnamon Rolls are an indulgent taste of fall. Made with luscious Cajeta sauce and topped with a vanilla bean glaze, these are the cinnamon rolls you'll be craving all season long!
For the last few years I have been without a valid passport. It was always on my list of things to do, but I somehow never got around to doing it. Well, when we booked our Europe tickets last year, it was something that had to be done! And now that I have it, I want to go everywhere!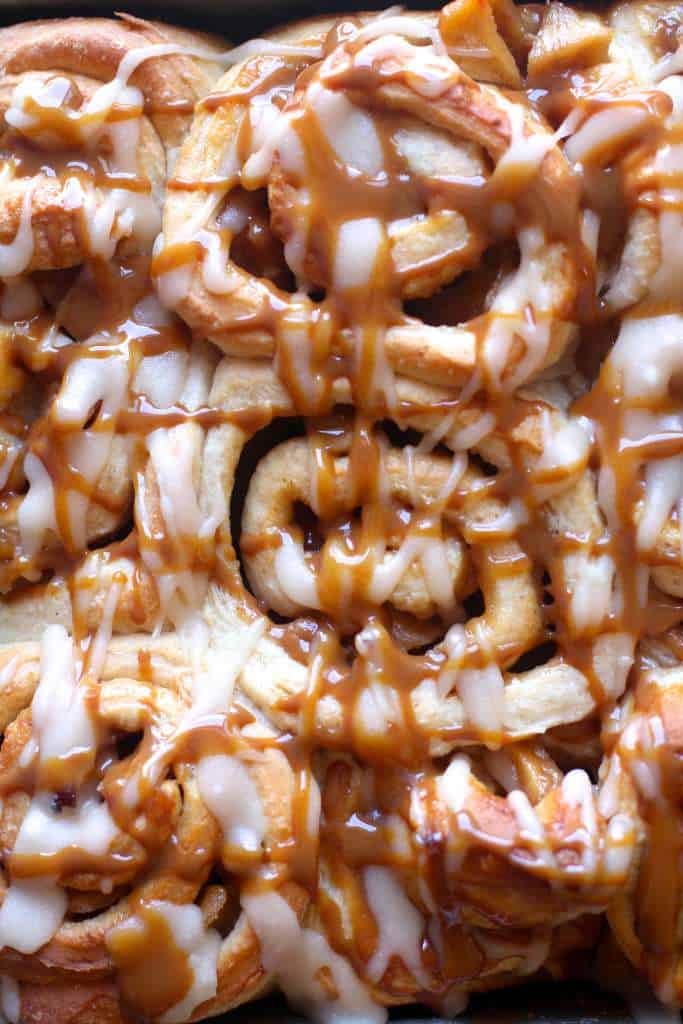 About two weeks after returning home from Europe, I took a day trip down south to Mexico. I had been wanting to do it forever! A friend and I left early and made our way to Puerto Nuevo for some fresh lobster and shopping. If you are a lobster fan, this is where you need to go!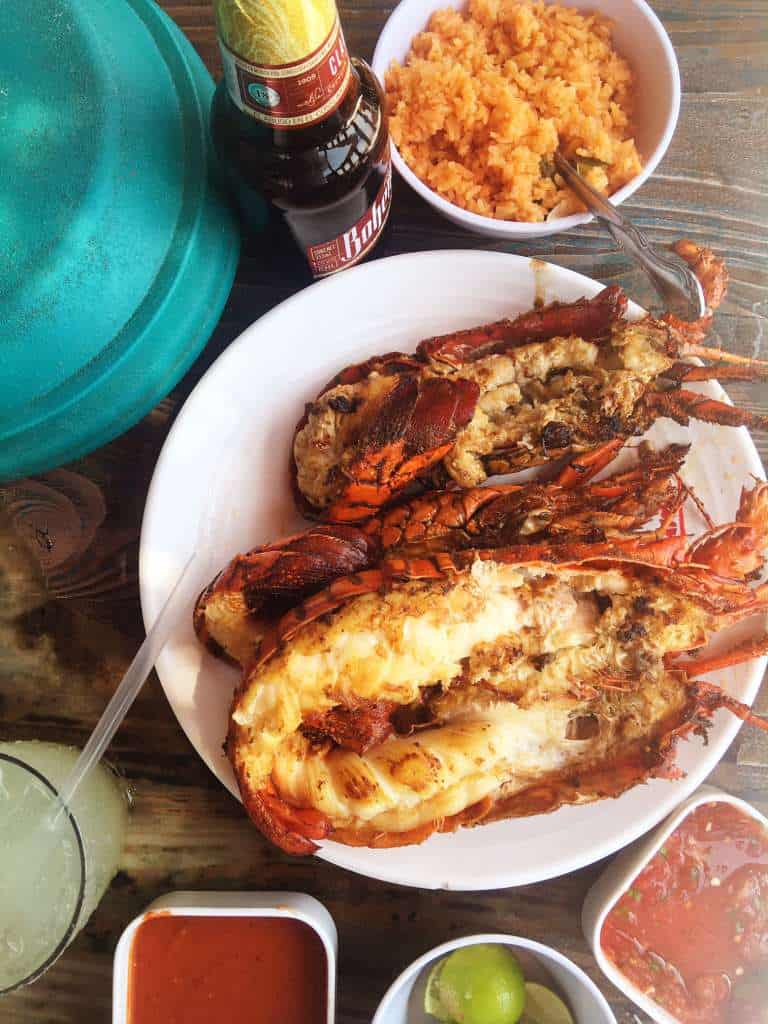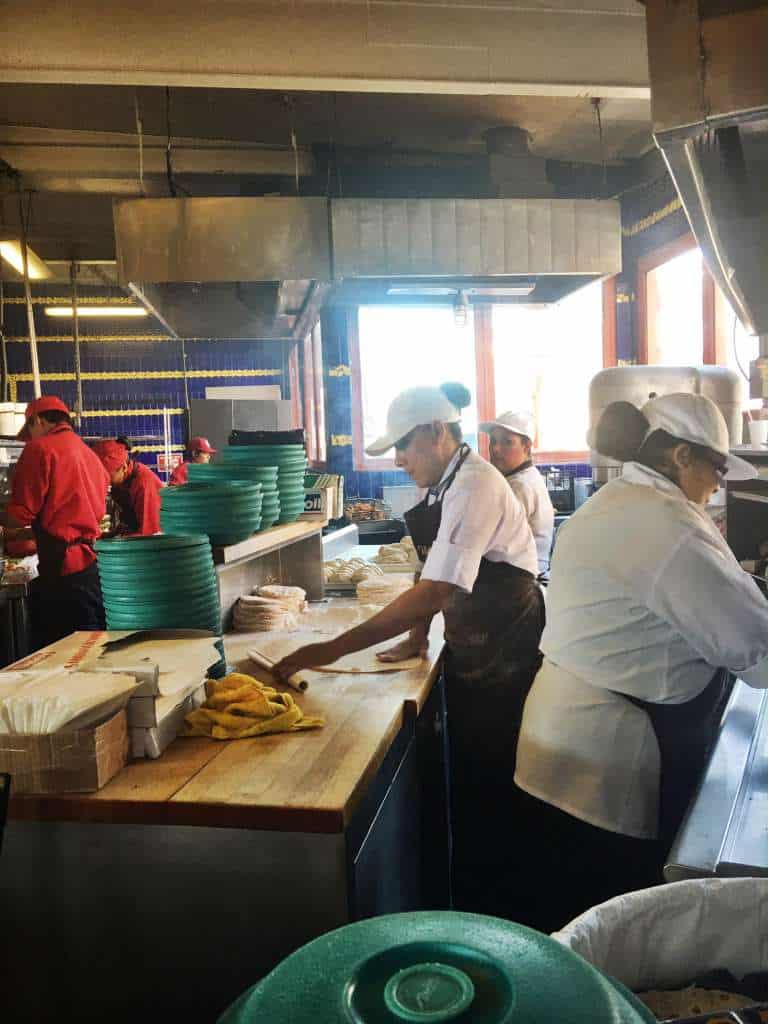 For about $20 per person, we got huge fresh delicious lobster with melted butter, rice, beans, chips, salsa, and soup. So much delicious food!!! We of course could not resist a couple margaritas. Let me tell you that margaritas in Mexico are not the same as in the States! After two, I was walking on the clouds!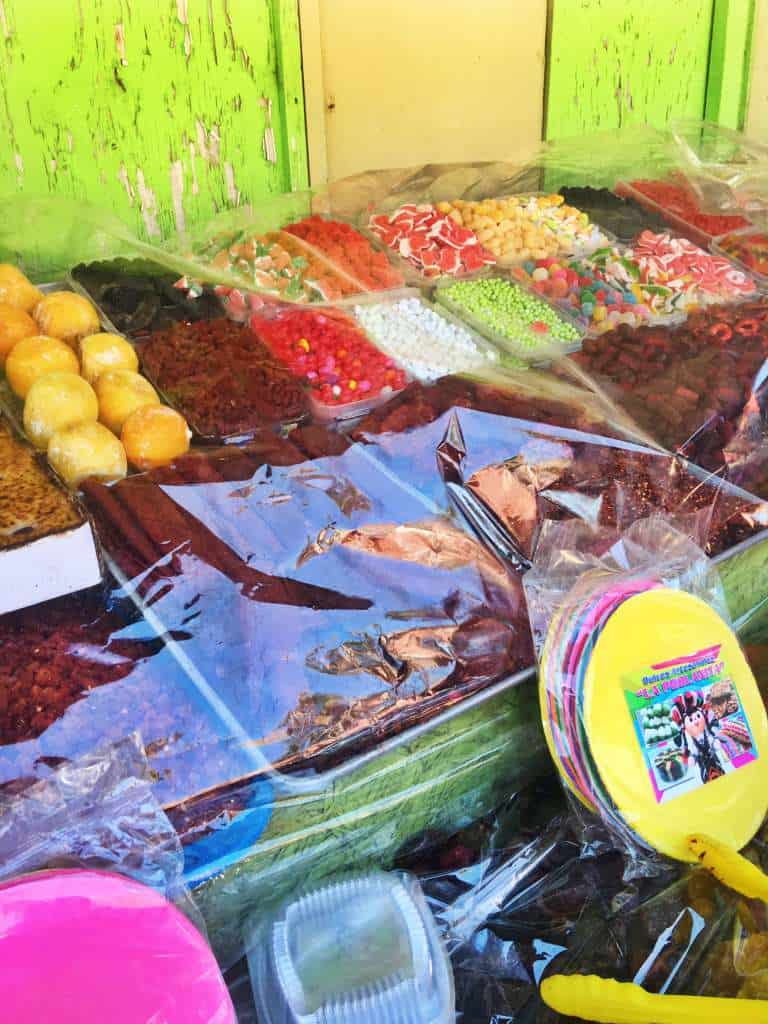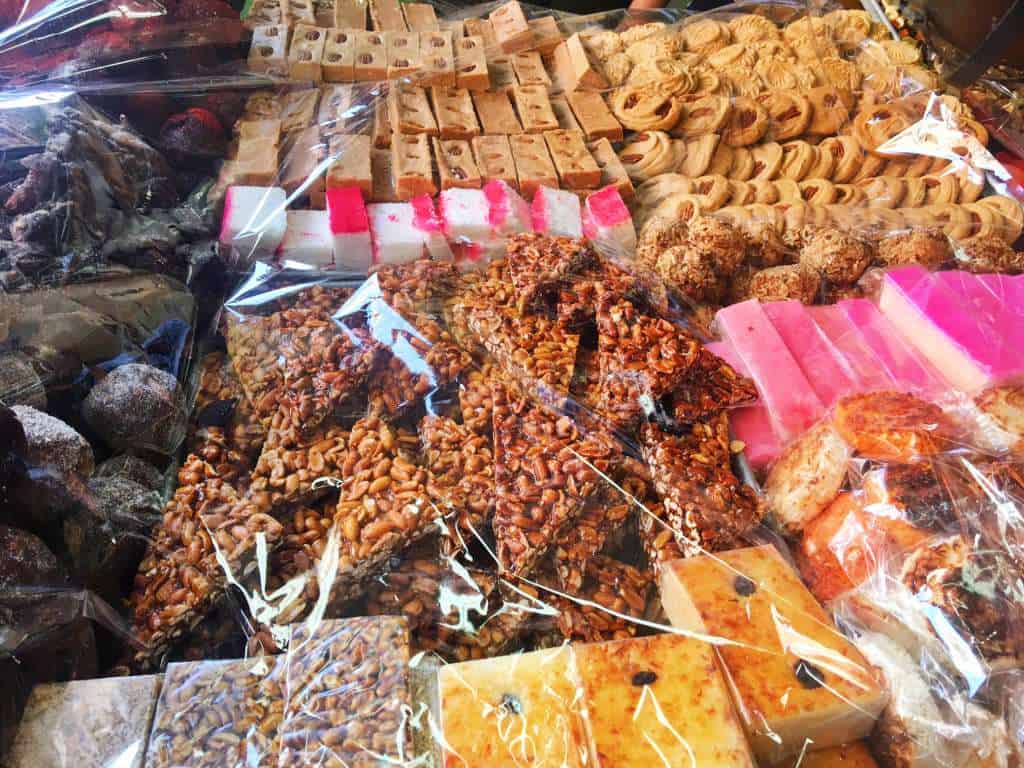 After lunch we did some shopping. The candies and dried fruit displays were spectacular, plus the vendors like to drive a hard bargain.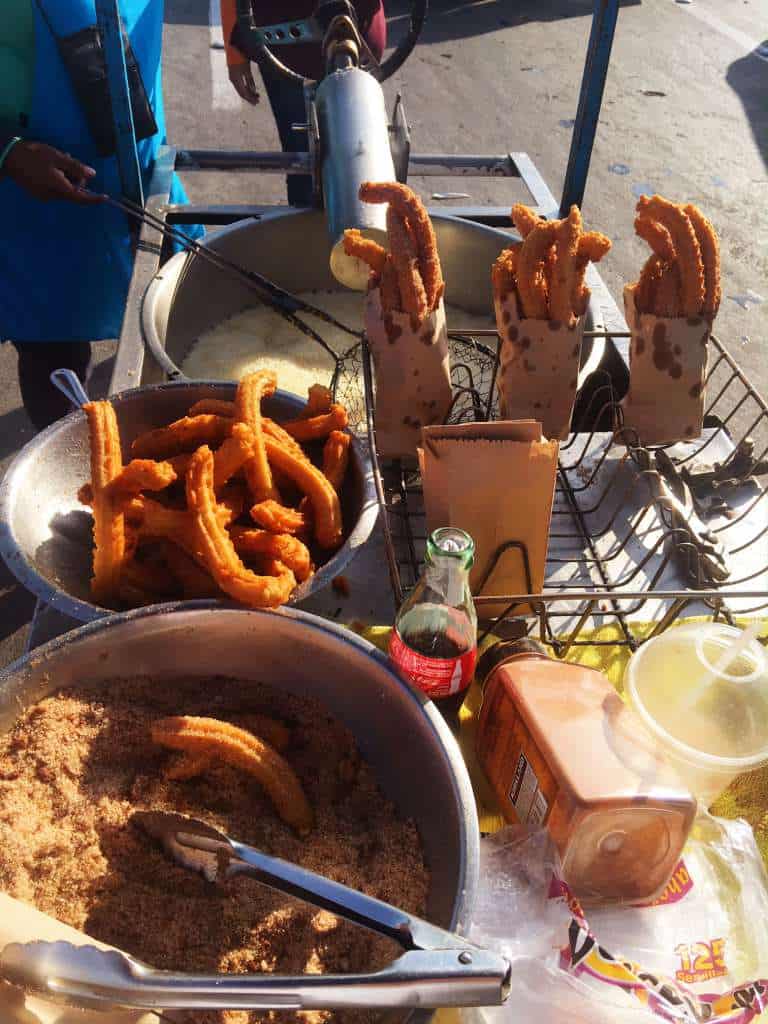 After shopping we decided to head back home. Although stuffed to the brim, I could not resist the fresh Churros that were being made right next to our car. Since we sat for about 2 hours, I got out and had them make a few fresh batches to eat and take home. All in all it was an amazing afternoon, and one that I will be doing again next weekend!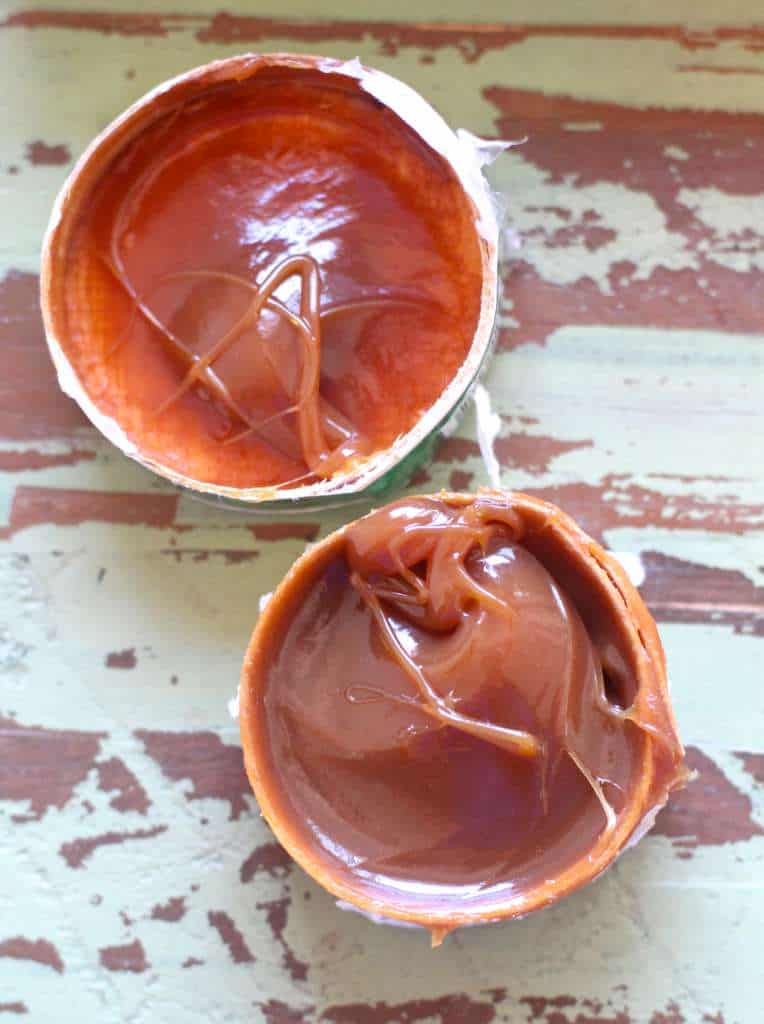 While shopping, my friend recommended that I buy this caramel sauce called Cajeta. I couldn't actually see it as it was wrapped up in thin wood and plastic but I took her word for it. And HOLY CARAMEL – this stuff is to die for!!!
What is Cajeta?
Cajeta is an ultra thick caramel sauce that is made by slow cooking goat's milk, sugar, cinnamon, and vanilla bean. It is a specialty of Celaya located in Guanajuato, Mexico. Using goat's milk as the base gives this caramel a unique flavor, and the slow cooking process makes it thicker than some of the more traditional caramel sauces.
Trust me when I say you simply must try it for yourself. And since not everyone is able to just pop down to Mexico for the day to pick up a jar, I recommend ordering this brand which comes in an easy-to-use squeezable bottle.
I decided to bake with my supply of Cajeta, mainly so that I could get it out of my house. For some reason, this stuff is like a magnet to a spoon and my mouth! And with fall in the air, making these delectable Caramel Apple Cinnamon Rolls is a must.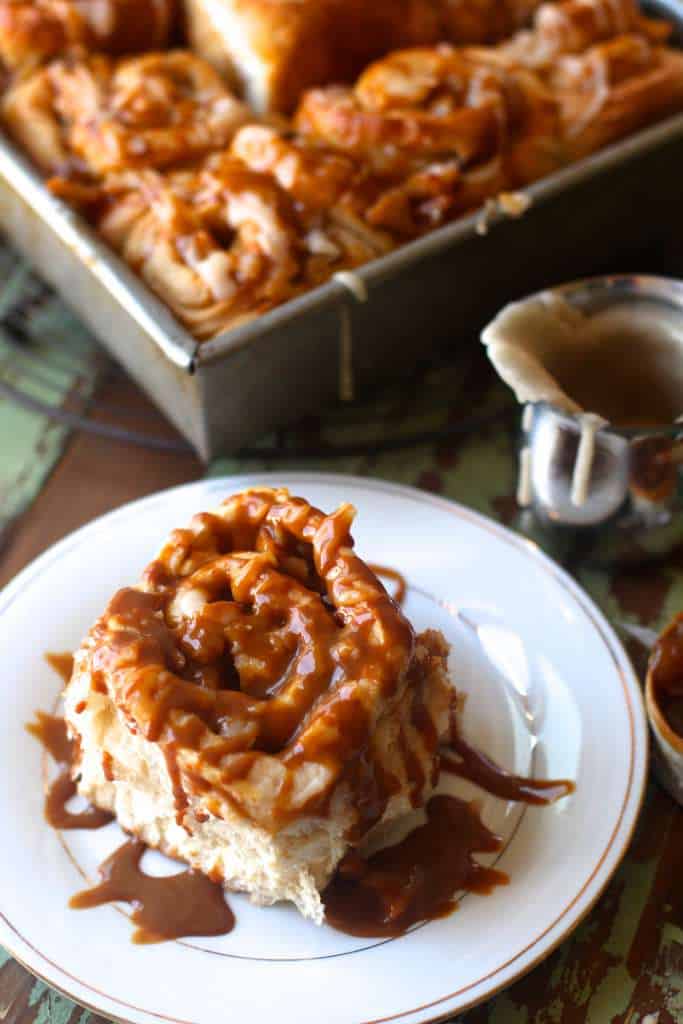 Tips for Making Caramel Apple Cinnamon Rolls
If you can't get your hands on Cajeta (or liquid gold as I like to call it), using regular caramel sauce will do the trick.
Swap the apples for fresh peaches for a delicious tastes-like-summer treat.
For extra scrumptious flavor, drizzle the caramel over the tops of the cinnamon rolls, along with a simple vanilla bean glaze. So delicious!
Serve these amazing caramel apple cinnamon rolls for breakfast and as dessert.
More Recipes Starring Caramel Sauce
Love these Caramel Apple Cinnamon Rolls? Then you'll want to check out this recipe for Caramel Apple Pie Cake, my Chocolate Hazelnut Caramel Tart, and this Caramel Peach Pie recipe.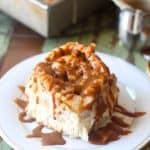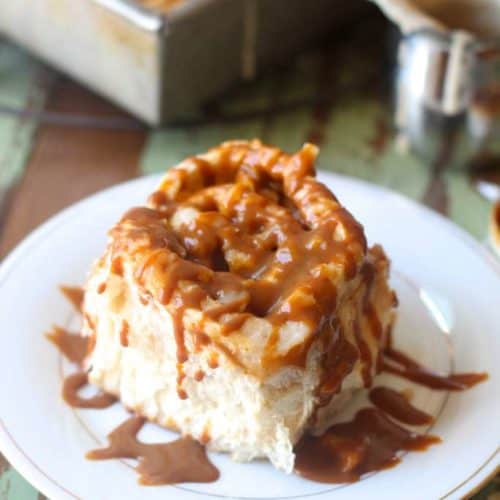 Caramel Apple Cinnamon Rolls
Servings
:
9
large rolls or 12 medium rolls
Ingredients
2 ¾

cup

all-purpose flour

, plus more for rolling

¼

cup

sugar

1

package instant yeast

(or 2 ¼ teaspoons)

1

teaspoon

salt

2

tablespoons

butter

, melted

1

cup

milk

, warmed

1

egg

2

cups

peeled and diced apples

4

teaspoons

butter

2

tablespoons

brown sugar

½

teaspoon

cinnamon

½

cup

caramel sauce

2

teaspoons

cinnamon

Caramel Sauce for drizzle

(optional)

Vanilla Glaze

1 ½

cups

powdered sugar

4

tablespoons

butter

, melted

1

teaspoon

vanilla extract

2

tablespoons

milk
Instructions
In a large bowl, combine flour, sugar, salt, and yeast.

In a separate bowl, combine warm milk, melted butter.

Create a well in the center of the flour mixture and pour milk mixture and egg into the center.

With your mixer attached with the dough hook, or your hands, knead dough until it forms a ball and no longer sticks to the sides of the bowl.

Place dough in a well greased bowl and lightly cover with plastic wrap.

Let dough rest in a dark cool corner until it doubles in size, about 30 minutes.

While dough is rising, make apples.

In a medium sized saucepan set on medium heat, melt butter.

Add apples, brown sugar, and cinnamon and cook until the apples are soft, stirring often, for about 5-7 minutes.

Remove from heat and allow to cool completely.

When dough has doubled in size, punch down.

On a lightly floured surface, roll into a 16x9 inch rectangle.

Spread Caramel Sauce over dough.

Sprinkle with cooked apples and cinnamon.

Tightly roll the dough beginning with the long side.

Pinch together the edges.

Slice rolls evenly into 9 large or 12 medium sized rolls.

Place rolls into a lightly greased 9x13 inch pan.

Cover lightly with plastic wrap and allow to rise again while you are preheating your oven.

Preheat oven to 375 degrees.

Bake rolls for 15-18 minutes or until the centers are lightly golden brown in color.

Allow to cool while making the vanilla drizzle.

To make the vanilla glaze, combine powdered sugar, butter, vanilla, and milk. Whisk until smooth.

Drizzle caramel sauce and vanilla glaze over rolls if desired.