I think that slice and bake cookies are the best thing since...well, sliced bread. There is something so satisfying about slicing through the dough and creating those perfectly shaped discs. But
These Brown Sugar Walnut Shortbread Cookies give you delicious homemade flavor, with just 4 simple ingredients and only 10 minutes of prep time!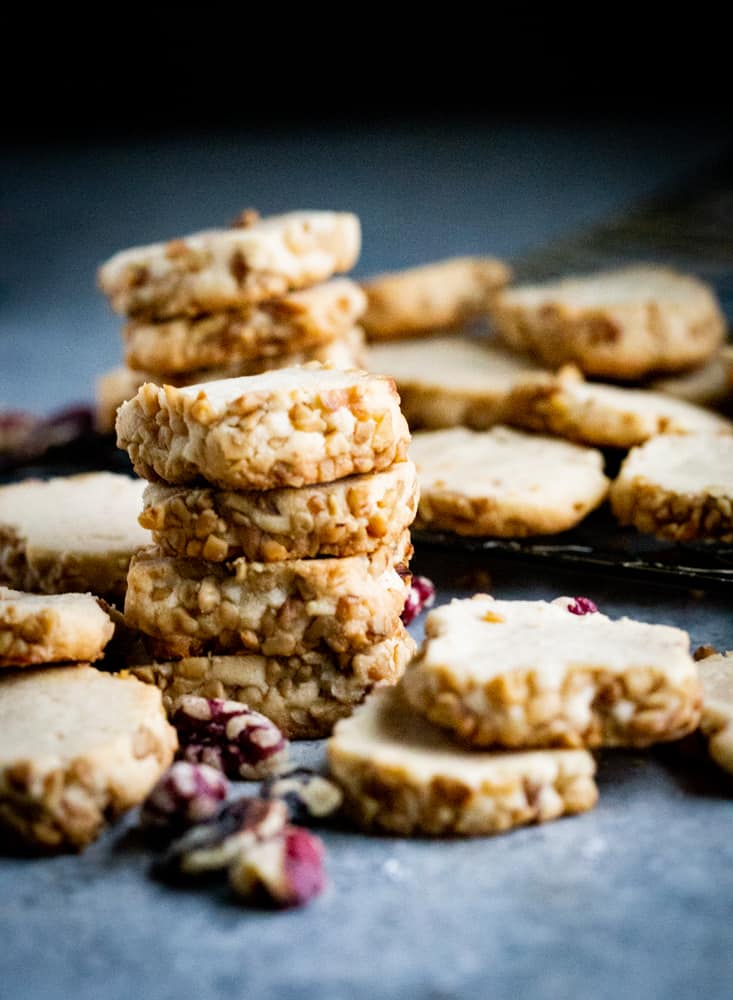 Why You'll Love Brown Sugar Walnut Shortbread Cookies
Just 4 Ingredients. Shortbread cookies are my very favorite, but I'm not quite sure if that is because of how amazing they taste, or because of how easy they are to make. What could be simpler than mixing together butter, sugar, and flour? This recipe calls for brown sugar and walnuts, which is a tasty twist on the traditional version. You can also swap the walnuts for pecans, or  use a combination of both. Yum!
Make-Ahead Ease. Mix up a couple of batches, shape the log, wrap and stash them in the fridge — or even the freezer — until you're ready to use. I love knowing I have delicious shortbread cookies on hand and ready to bake whenever the mood strikes. The prepared cookie logs actually make a great gift, too. Pack them up the baking instructions, some cute oven mitts or a cookie sheet and
Built-in Portion Control. If you suffer from 'cookie monster syndrome' like I do, then you want to avoid the temptation of having a couple dozen cookies lying around the house. With this Brown Sugar Walnut Shortbread Cookie recipe, just slice off the amount you want to bake at any given time and save the rest for later.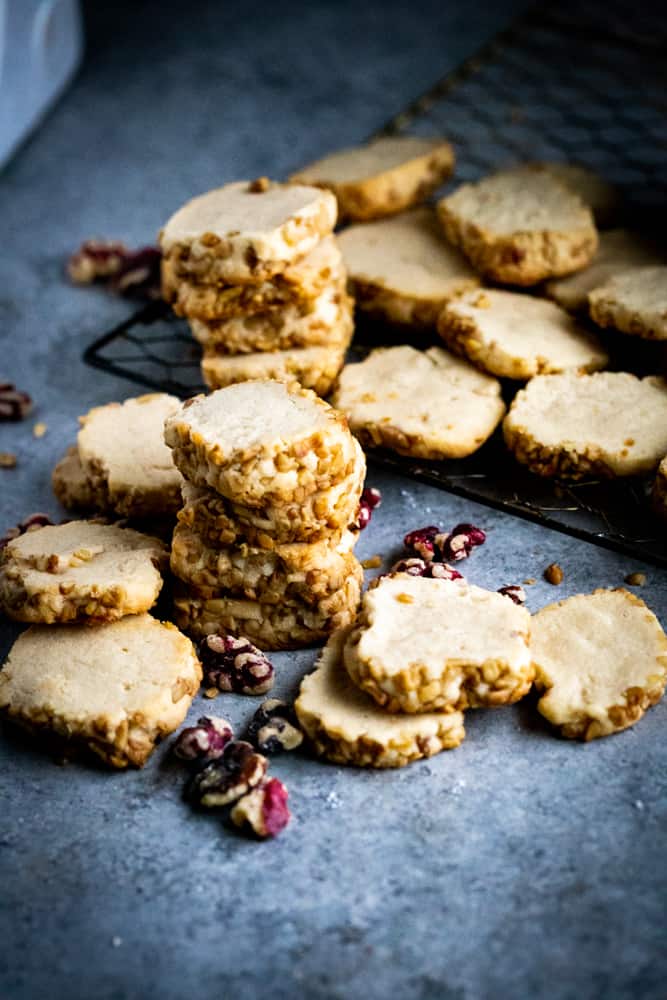 More Recipes Like Brown Sugar Shortbread Cookies
On a roll with slice and bake cookies? Then you'll want to check out my Heart Slice and Bake Cookies, which are just perfect for Valentine's Day. or try these Shortbread Lavender Cookies infused with a lovely hint of lavender. And, these Brown Sugar Walnut Shortbread Bars deliver everything you love about this recipe for Brown Sugar Shortbread Cookies in bar form!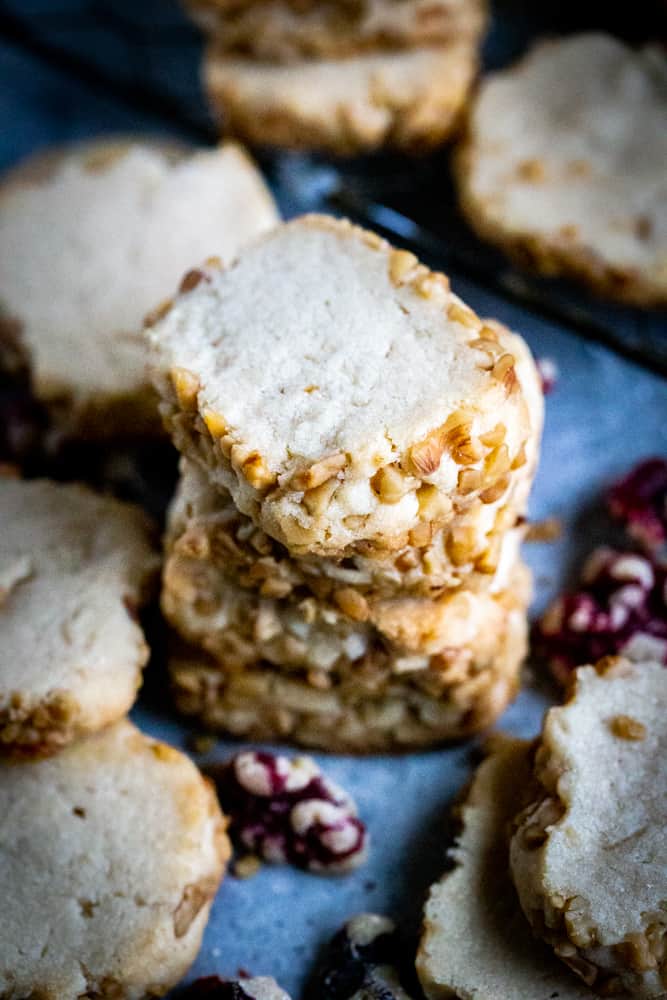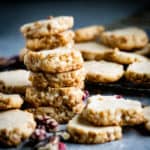 Brown Sugar Walnut Shortbread Cookies
With only 4 ingredients, these cookies are sweet, nutty, and delicious!
Keyword:
shortbread cookie recipe, slice and bake cookies
Ingredients
1

cup

butter

softened

½

cup

packed brown sugar

2-¼

cups

all-purpose flour

2

cups

walnuts

finely chopped
Instructions
In a large bowl, cream butter and sugar until light and fluffy. Gradually stir in flour and mix well. Turn onto a lightly floured surface and knead until smooth, about 3 minutes.

Shape cookie dough into a 2-inch wide logs.

Spread chopped walnuts in a rimmed cookie sheet. Press logs into walnuts, rolling to cover each side.

Wrap logs in wax paper or plastic wrap, twisting the ends tightly, and refrigerate for at least 1 hour or overnight.

Once ready to bake, preheat oven to 350 degrees. Line 2 baking sheets with parchment paper.

Slice logs into ½ inch cookies and place on the prepared cookie sheet 2 inches apart.

Bake cookies for 8-10 minutes or until edges turn a light golden brown.

Store cookies in an airtight container for up to 1 week.