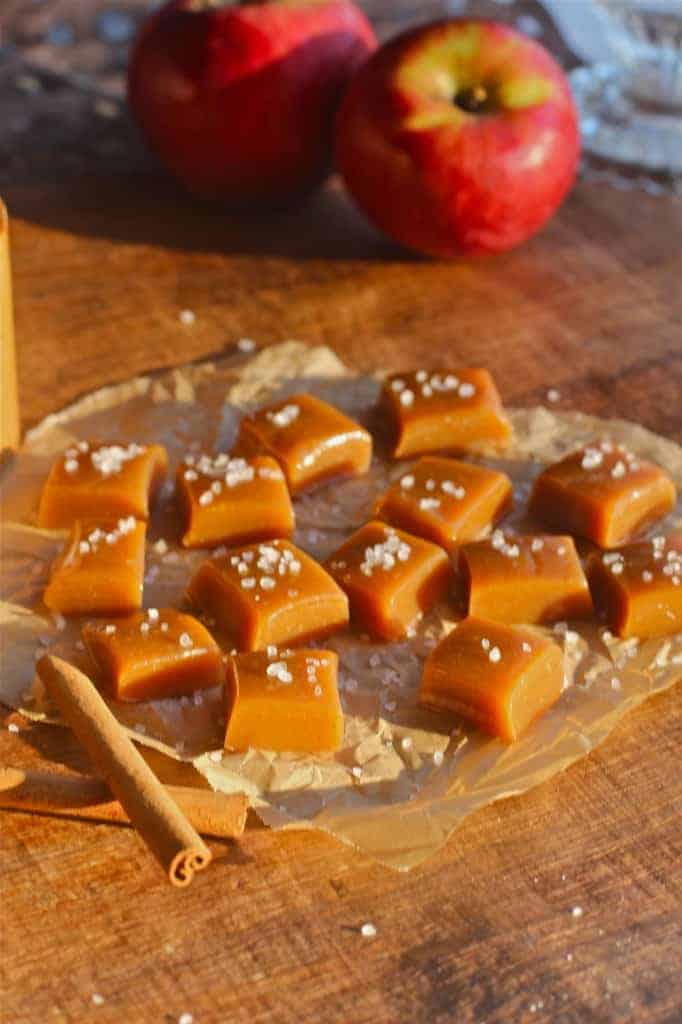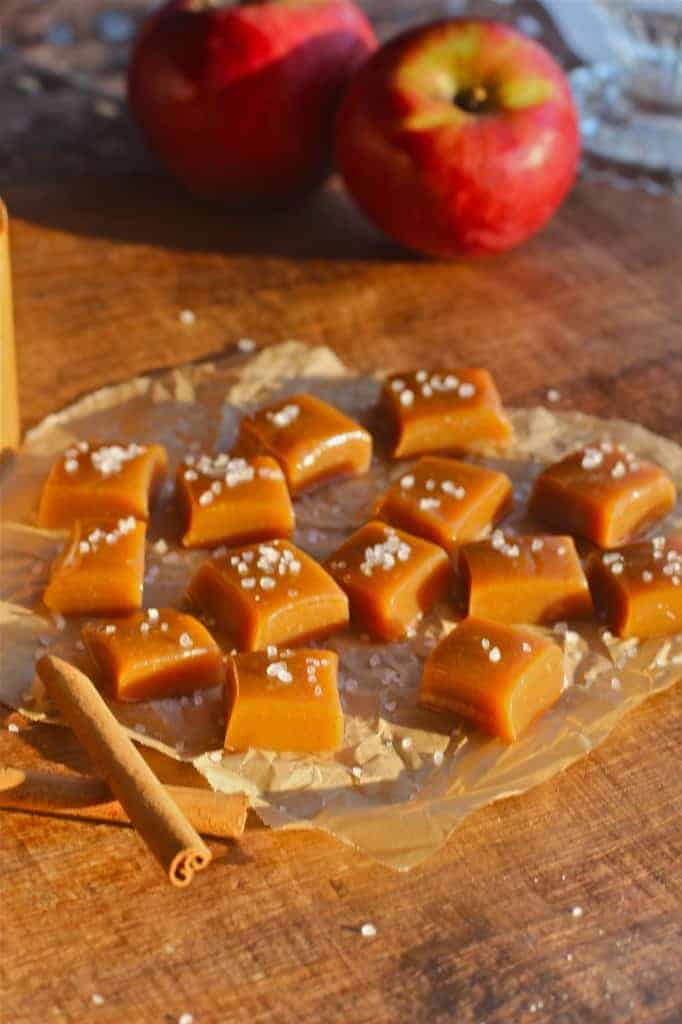 This past month apple cider caramels have been passing through the blogshere like a the chickenpox. Sorry, I could not think of anything else. It's late and I have 2 extra 10 year olds over for wrestle mania...I mean a sleepover.
Every time I saw these caramels I would have to refrain myself from licking the computer screen. I could not even imagine how incredible they would make my house smell.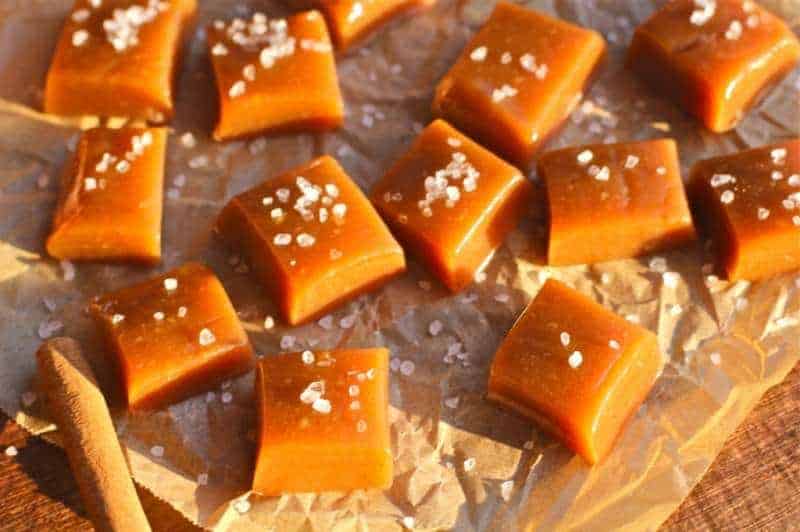 I love, love, love to make candy. For some reason, it is extremely therapeutic for me. After a long day of play dates and cleaning, I decided to wind down in front of the stove. The smells filled my head with thoughts of crisp fall days and fresh picked apples. Ah-Maz-Ing. The slight tartness of the apple cider combined with cinnamon and butter, result unique piece of candy.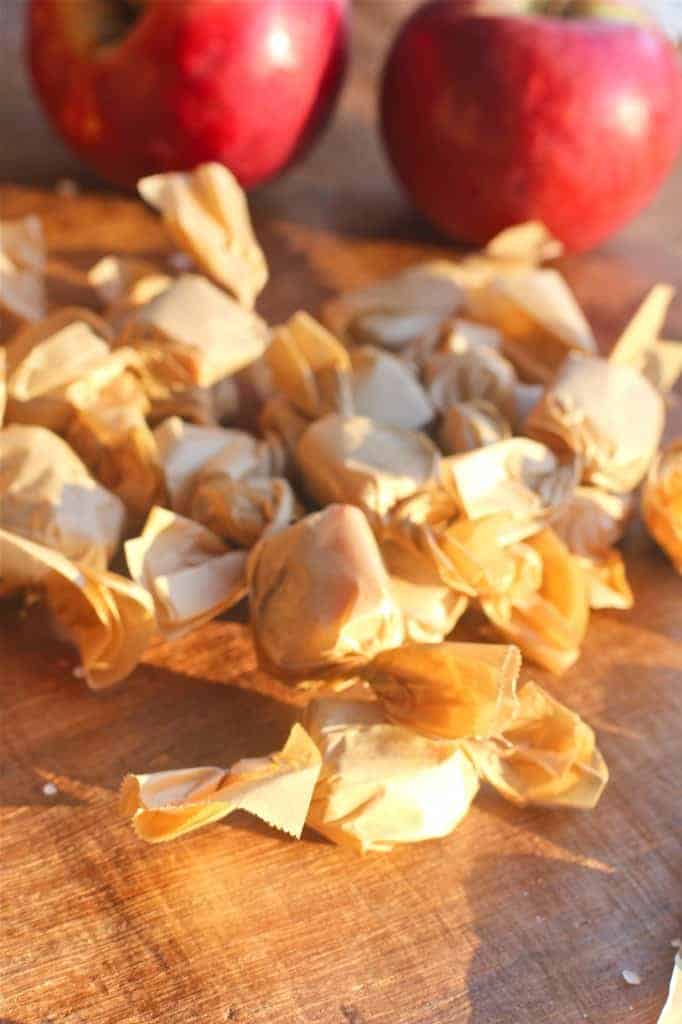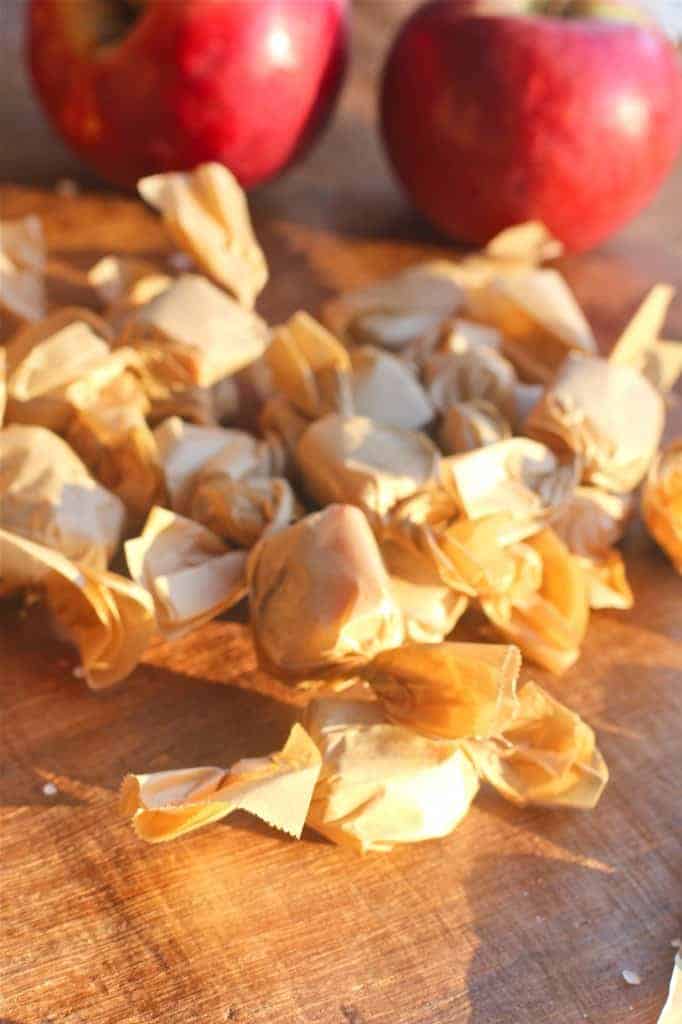 If you are not ready to get into the Christmas rush, take some time out and make these autumesque caramels. Wrapped up, these also make adorable little gifts.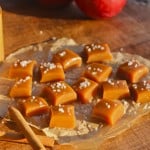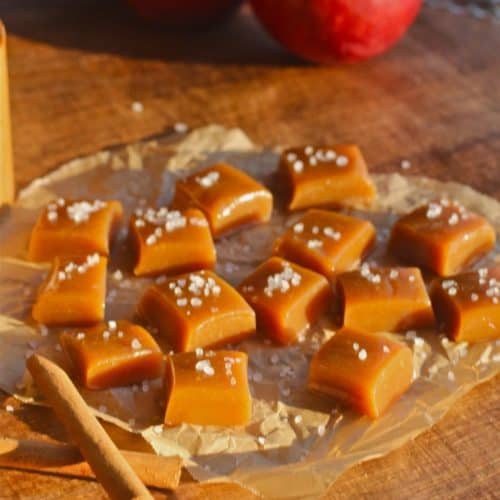 Apple Cider Caramels
Ingredients
Apple Cider Caramels
2

cups

fresh apple cider

, reduced to ¼ cup

2

cups

brown sugar

2

cups

heavy cream

1

cup

light corn syrup

1

stick butter

(8 tbsp)

1

teaspoon

salt

2

teaspoon

vanilla
Instructions
Apple Cider Caramels
In a medium sized saucepan on medium heat, gently boil the cider until it has reduced to about ¼ cup, stirring occasionally.

This process should take around 35-45 minutes.

In a heavy bottomed pot, combine sugar, cream, apple cider reduction, corn syrup and butter. Cook at medium heat until you candy thermometer reaches 250 (hard ball stage) degrees, stirring frequently.

If you do not have a thermometer, go here for other methods.

Once caramel has reached hard ball stage, remove from heat and add vanilla and salt, stir a few more times.

Pour the hot caramel into a lined and oiled 9×13 in pan and allow to cool for 8 hours.

Cut in small squares and wrap in parchment paper.