Learn how to make ladyfingers and you'll never go back to store bought again! Delicately light and airy, homemade ladyfingers are delicious on their own or in your favorite dessert recipe.
We can all agree that there are certain baked goods that are rather intimidating to attempt to make yourself. Some of the recipes that I once thought to be just too complicated for a home baker like myself are soufflés, eclairs, baked Alaska, and ladyfingers.
I am happy to report that I have since mastered each of these recipes. And while I'll admit some were more difficult to master than others (I'm talking to you, baked Alaska), making your own ladyfingers is actually quite simple. The process is straightforward and rather fun too. And trust me, the payoff is well worth it. Freshly baked ladyfingers taste so much better than the packaged variety!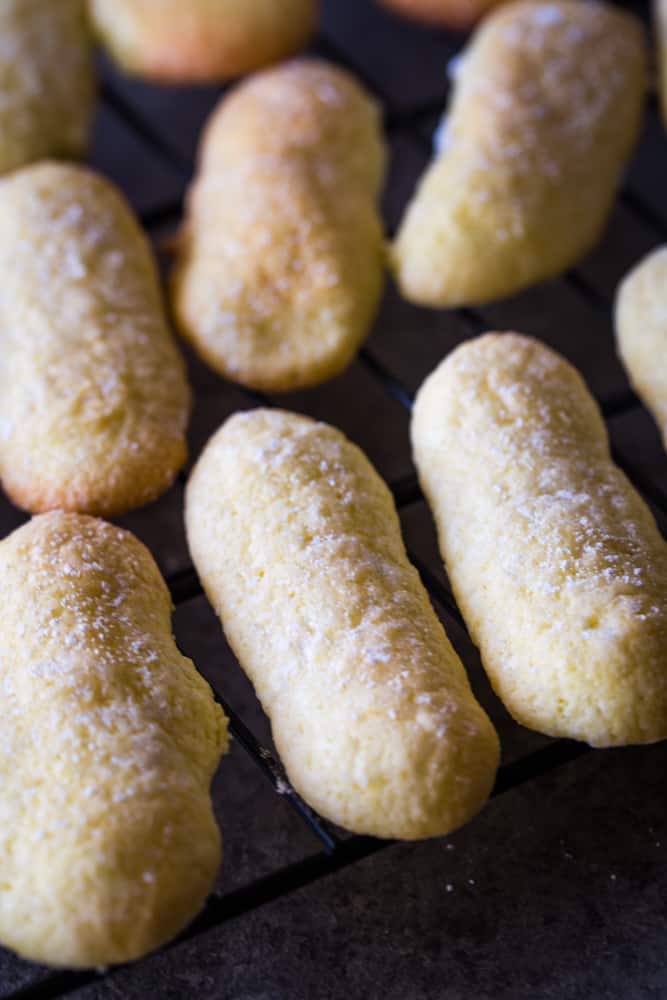 What are Ladyfingers?
Ladyfingers are piped sponge cakes, most commonly used to make layered desserts such as trifles and charlottes (a type of icebox cake), and of course, the most popular layered dessert of all, tiramisu.
We all know (and love) the classic Italian version of tiramisu that is made by soaking ladyfingers in espresso, then layering them with mascarpone and dusting with cocoa powder. However, you can make different variations of tiramisu using other ingredients. I recently made this amazing Rhubarb Compote Tiramisu which incorporates this recipe for ladyfingers. It is so, so good!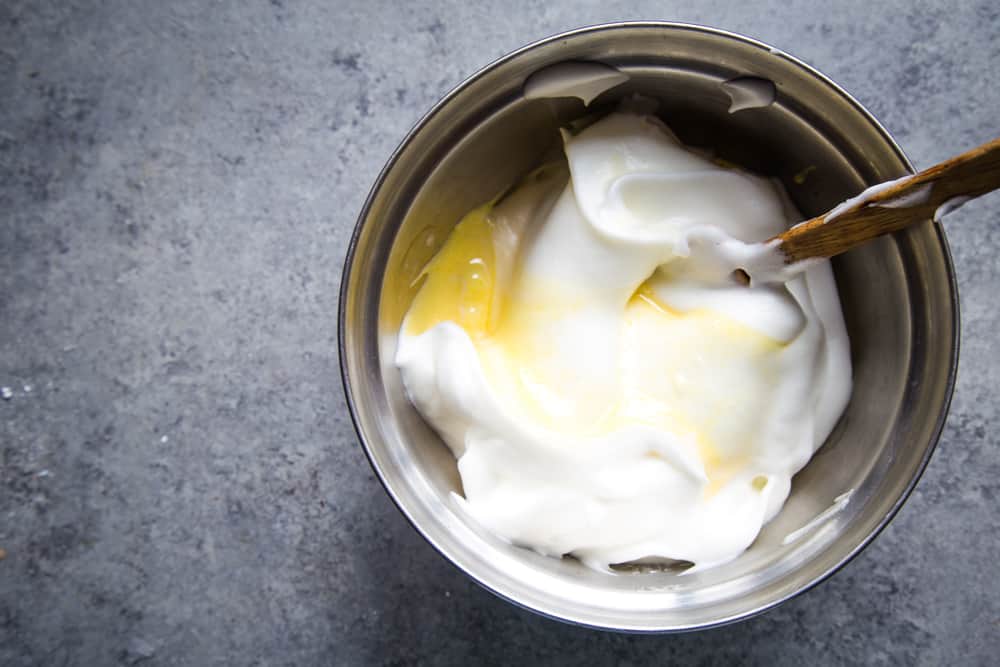 Tips for Making Ladyfingers
Allow your eggs to come to room temperature before using. Warmer egg whites whip quicker than cold, so you won't have to work as hard (or long) to form the meringue.
Dusting the ladyfingers with powdered sugar before baking helps them rise and achieve that perfectly light and airy status.
Use these disposable pastry bags with this pastry tip to perfectly uniform ladyfingers that are just the right size.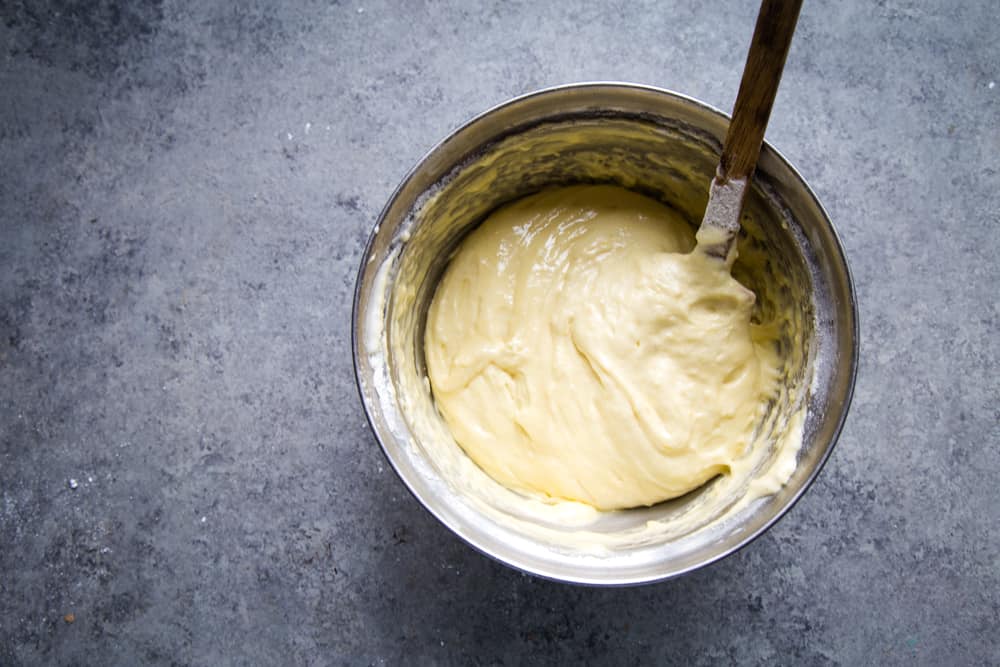 Can you Freeze Ladyfingers?
Yes! You can store your homemade ladyfingers in the freezer and then defrost before using. Simply place the ladyfingers between layers of wax paper inside a freezer-safe plastic bag. Frozen ladyfingers will keep for up to 1 month.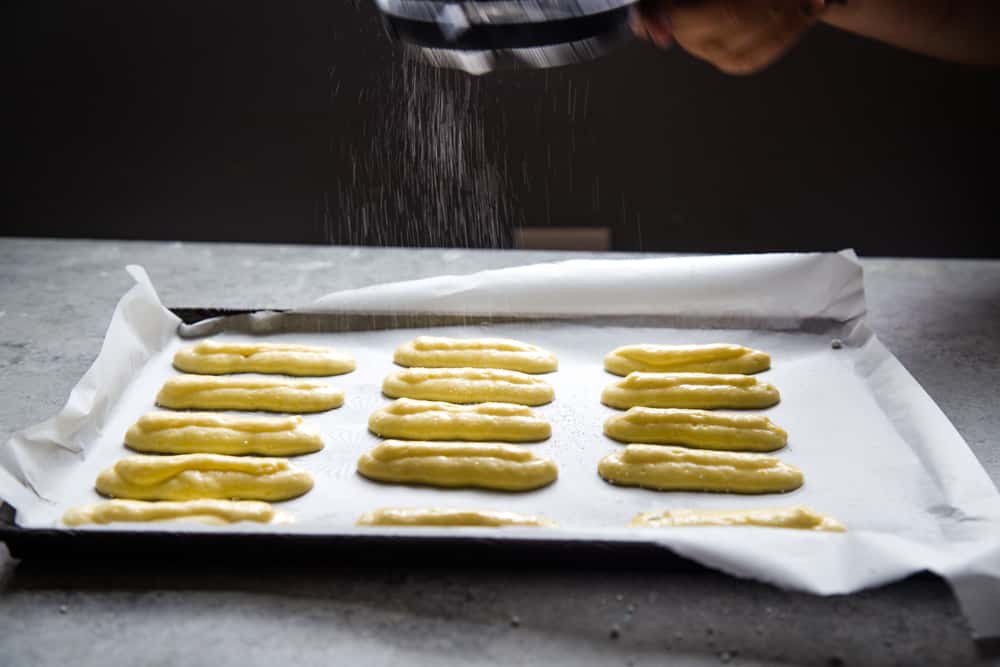 More Delectable Cake Recipes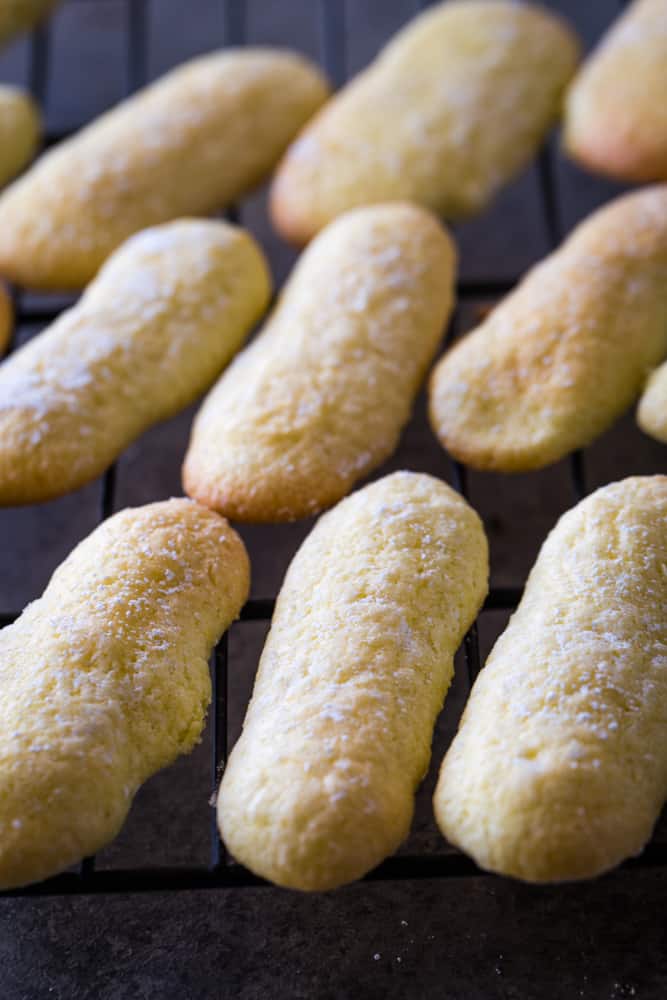 Love this recipe for homemade ladyfingers? Then you'll want to check out my Blood Orange Angel Food Cake Roll, this easy Tres Leches Cake, and my recipe for Raspberry Lemon Pound Cake.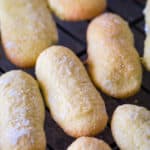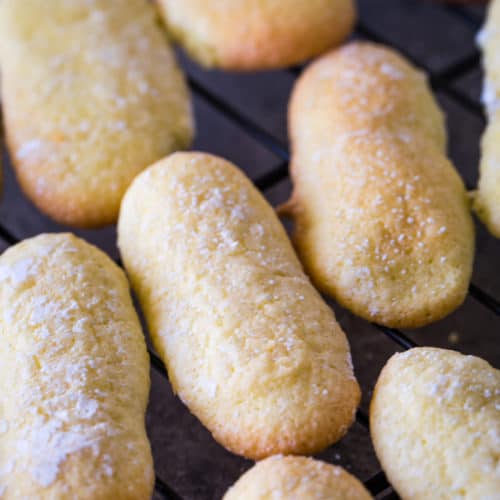 Ladyfingers
A light sponge cookie that is perfect for homemade tiramisu.
Ingredients
1

cup

all-purpose flour

sifted

⅛

teaspoon

baking powder

¼

teaspoon

salt

4

large eggs

separated

¼

teaspoon

cream of tartar

⅔

cup

granulated sugar

Powdered sugar

for dusting
Instructions
Line 2 baking sheets with parchment paper. Preheat oven to 350 degrees.

Sift together flour, baking powder, and salt.

Separate eggs, adding the whites to the bowl of your mixer and the yolks to a separate bowl.

Whisk together egg yolks and granulated sugar until light and pale. Set aside.

Beat egg whites and cream of tartar until stiff peaks form, but do not overbeat.

Fold in half the stiffly beaten egg whites to the egg yolk mixture, until just combined.

Add the flour mixture to the egg mixture and fold until fully incorporated.

Fold in the remaining egg whites, again folding until just combined in order to not break down the air in the whites.

Spoon batter into a pastry bag fitted with a large round frosting tip (or just snip off the edge of the bag).

Pipe 3- by 1-inch fingers, leaving an inch between each one on lined pan.

Generously dust with powdered sugar, and bake until puffed and edges and bottoms begin to brown, about 12-15 minutes.

Let cool completely before storing in an airtight container for up to 2 weeks.

Eat as is or use in your favorite Tiramisu recipe.
Recipe Video