This Lemon Blueberry Streusel Loaf is an easy-to-make streusel loaf that bursts with the flavors of spring!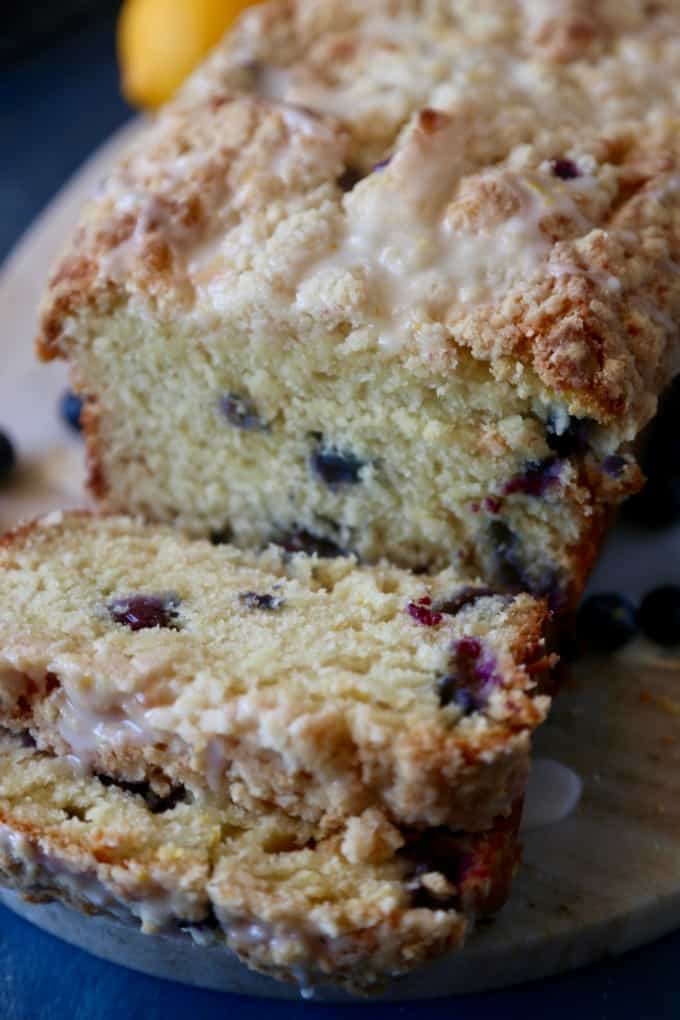 Spring is almost here, which means it's the perfect time to celebrate with a dessert (or breakfast or brunch or snack!) that's bursting with the fresh flavors of springtime. Lemon Blueberry Streusel Loaf is a moist, flavorful lemon blueberry loaf topped with a sweet and crumbly streusel and a lemon glaze.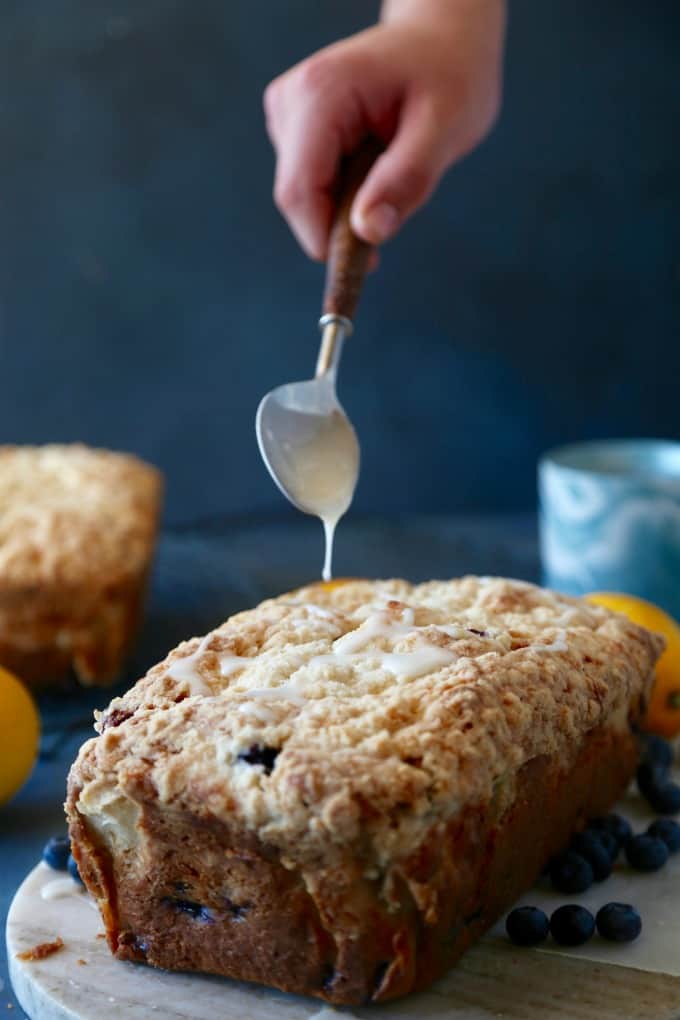 It's pretty much irresistibly good. Thankfully, it's super easy to make and is ready in just over an hour, so you can come in with a backup streusel loaf to save the day if necessary.
Lemon Blueberry Streusel Loaf is a great "anytime treat" — serve it for dessert, breakfast, brunch, or snack. (No judgment if that snack happens to occur within an hour or two of your last slice of Lemon Blueberry Streusel Loaf.) It's also a wonderful treat to take along to or serve at parties and other get-togethers.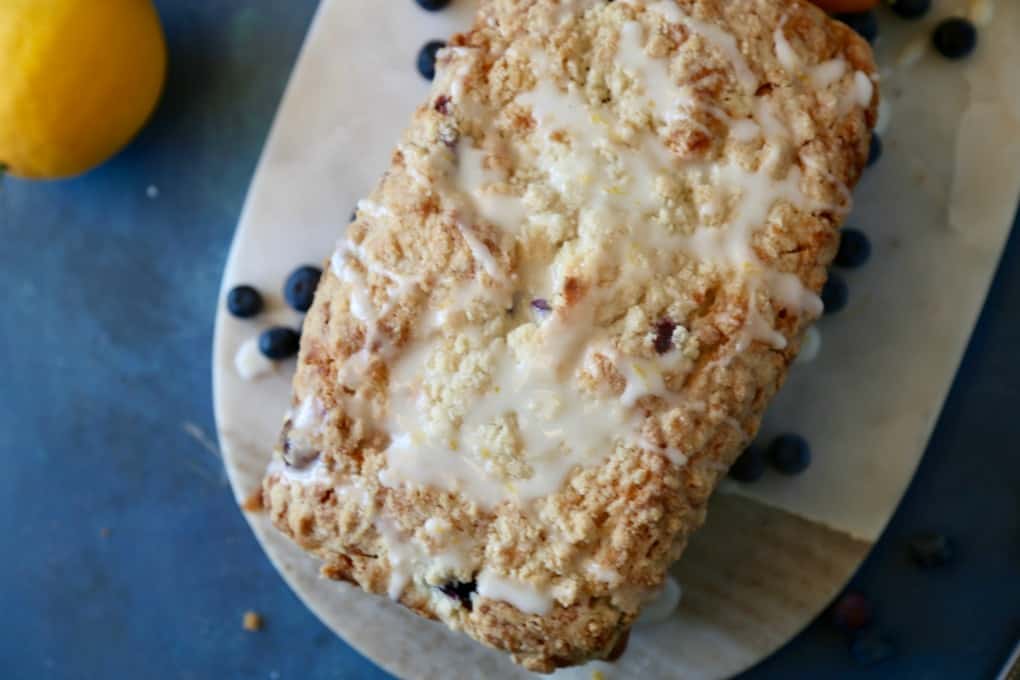 How to Make Lemon Blueberry Streusel Loaf
There are three main parts to this lemon blueberry streusel:
Make the lemon blueberry batter, fill your loaf pans (you'll need two) 2/3 full, and then set them aside.
Make the streusel topping, sprinkle it over the batter in the loaf pans, and then stick the loaf pans in the oven.
Make the lemon glaze once the loaves have baked and cooled, and pour the glaze over the cooled loaves.
That's it! Minimal effort, maximum flavor.
One suggestion: use the freshest blueberries you can find. Last year, we went camping at this lovely walnut orchard that also had a cherry orchard and blueberry field. The blueberries I brought home were just unbelievably good (as they always are from local U-Picks), and I made some amazing Coffee Cake Blueberry Muffins after that trip. Fresh (and local if possible) always delivers the best flavor!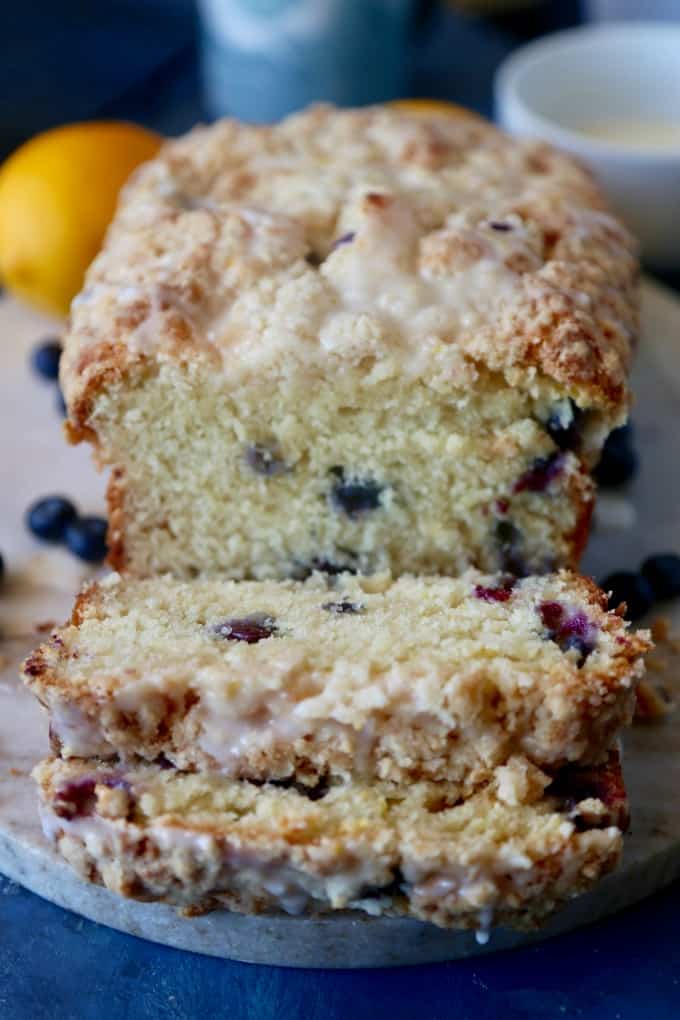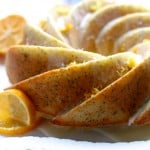 Lemon Poppy Seed Muffins
An easy-to-make muffin filled with the flavors of spring.
Course:
Breakfast, Dessert
Keyword:
easy muffin recipe, lemon muffins
Ingredients
Lemon Blueberry Batter
3

cups

all-purpose flour

1 1/2

cups

sugar

1 1/2

teaspoons

baking powder

1/3

teaspoon

salt

4

large eggs slightly beaten

1

cup

milk

1

cups

oil

or melted butter

2

tablespoons

grated lemon peel

2

tablespoons

lemon juice

2

tablespoons

poppy seeds

fresh or frozen
Lemon Glaze
1

cup

powdered sugar

2

tablespoons

lemon juice
Instructions
Preheat oven to 350 degrees. Line 2 cupcake pans with liners
Muffin Batter
In a large bowl, combine dry ingredients.

Create a well in the middle of the dry ingredients, pour in wet ingredients.

Whisk until smooth.

Fill each liner 2/3 of the way full.

Bake cupcakes at 350° for 18-20 minutes or until a toothpick inserted in the center comes out clean.

Remove from oven and let cool on a wire rack.
Lemon Glaze-
Whisk together powdered sugar and lemon juice until smooth.

Pour over cooled loaves.