Avoid spending way to much money on store-bought Almond Paste when you can make it in a about 5 minutes for half the cost!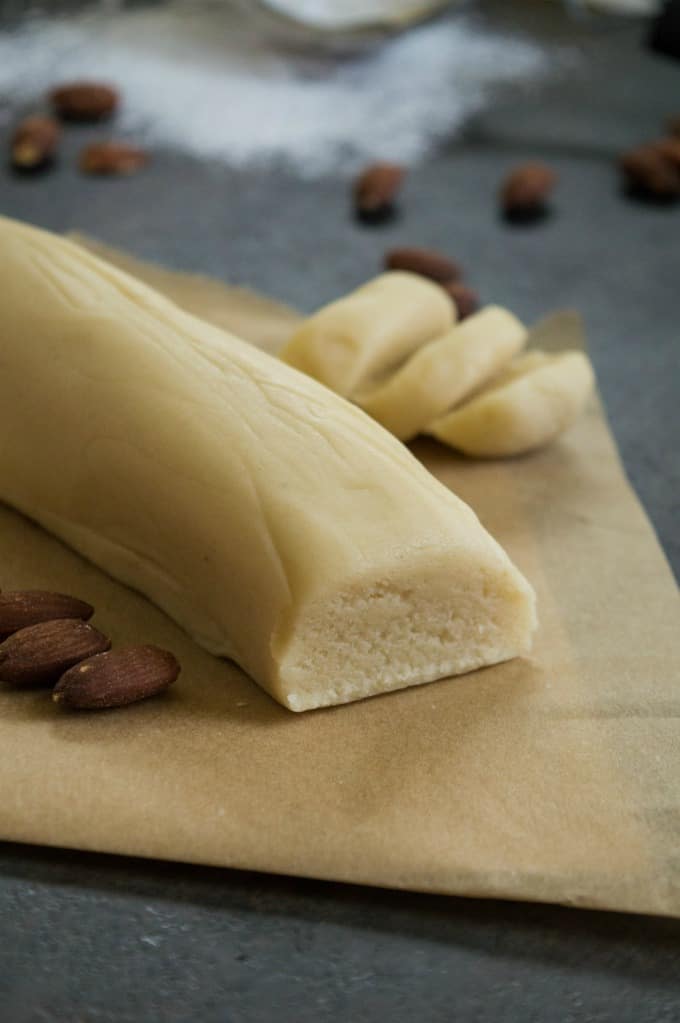 Newly updated photos, this post has proven to be my #1 post during the holidays! Making homemade Almond Paste is the easiest most cost efficient way!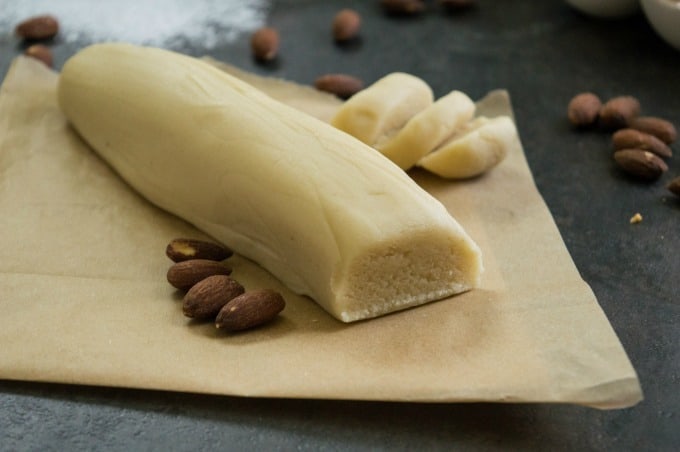 Have you been avoiding recipes like these Italian Almond Cookies because of the exorbitant cost for a can of almond paste? Well look no further. For about the same cost of one can, you can make about 3-4 batches of homemade almond paste, in about 1/8 of the time it would take you to get into the car and buy some at your local grocery store (if they even have it that is).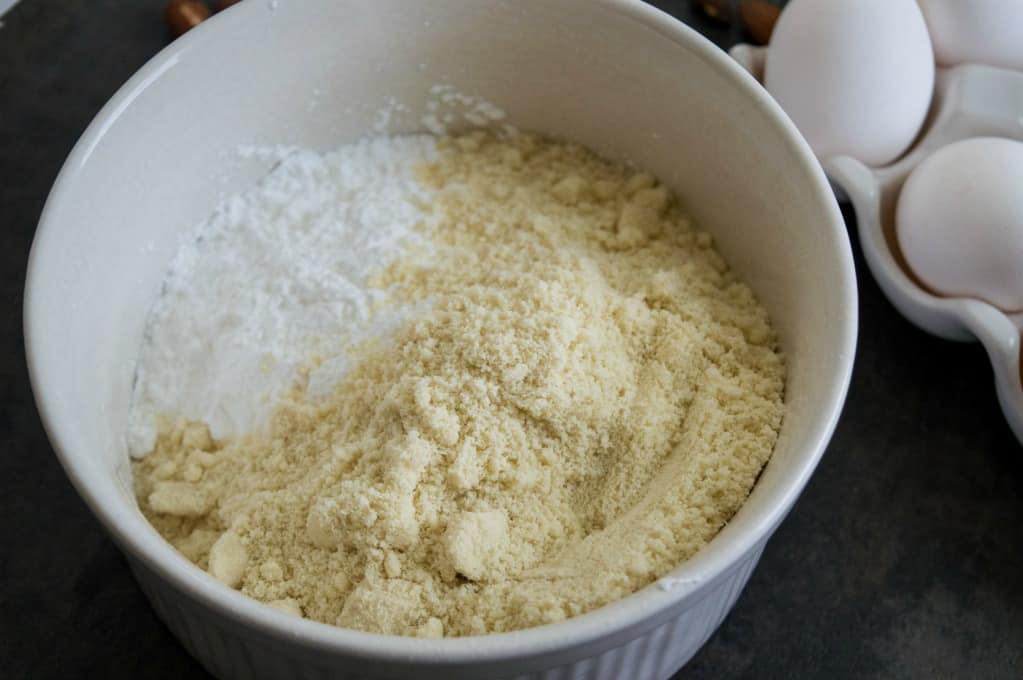 While you are welcome to used real almonds, almond flour is the easiest way to go in my opinion. It literally took me about 5 minutes to make almost 12 ounces of almond paste. The can that you buy at the grocery store is typically around 10 ounces. Wrapped tightly in saran wrap, or in a jar or tupperware, the paste will stay fresh for about 3 weeks.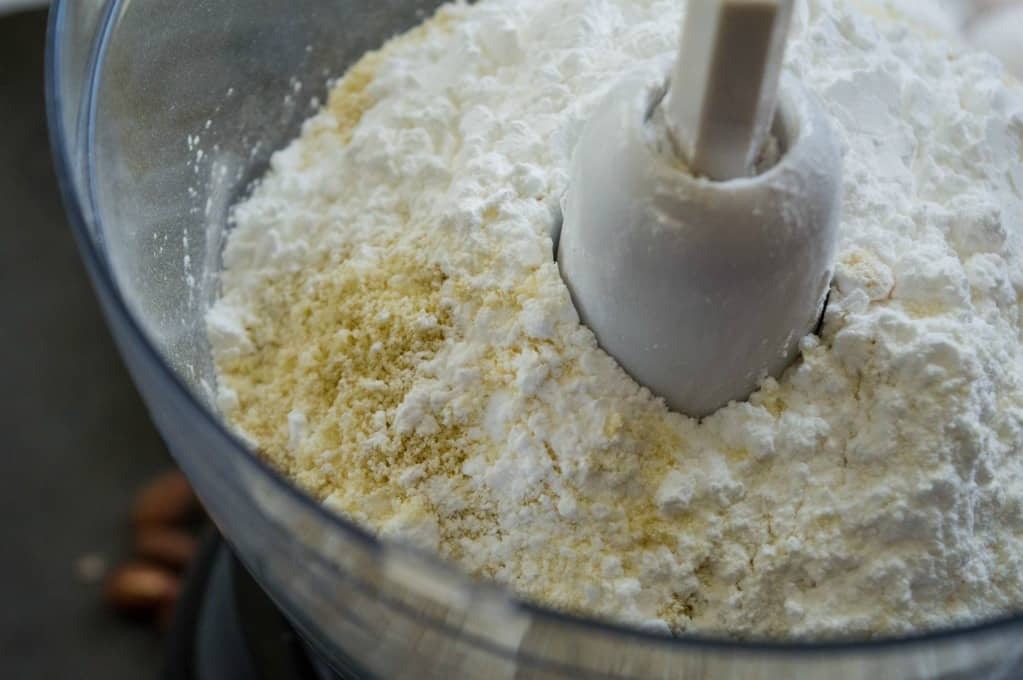 Simply pulse the almond flour (or meal) and powdered sugar in your food processor for a couple of seconds.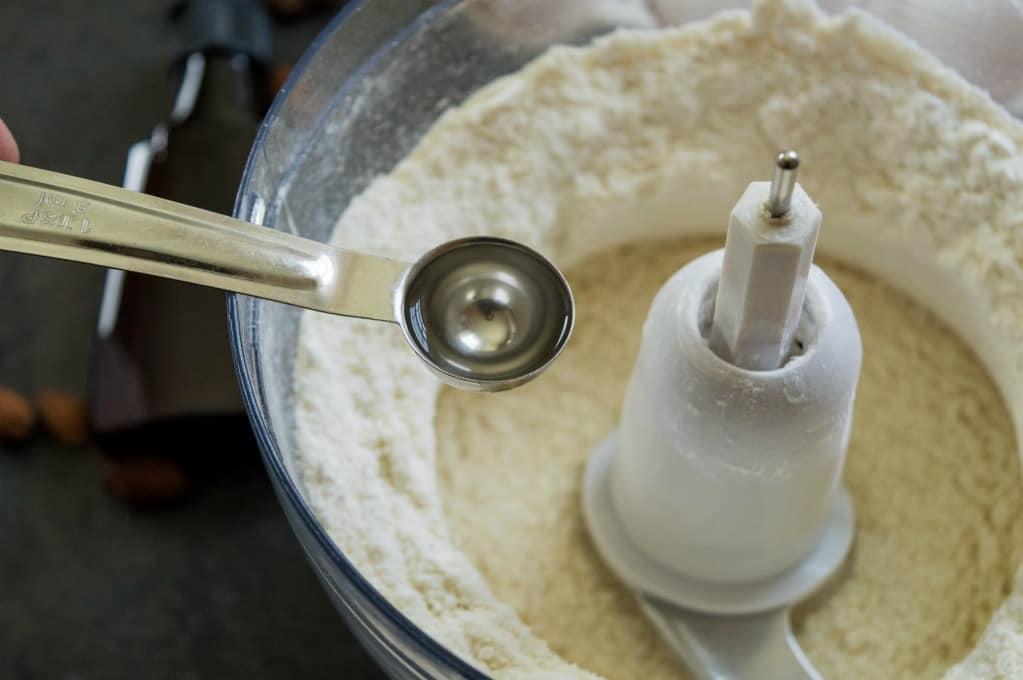 Then add the almond extract and egg whites.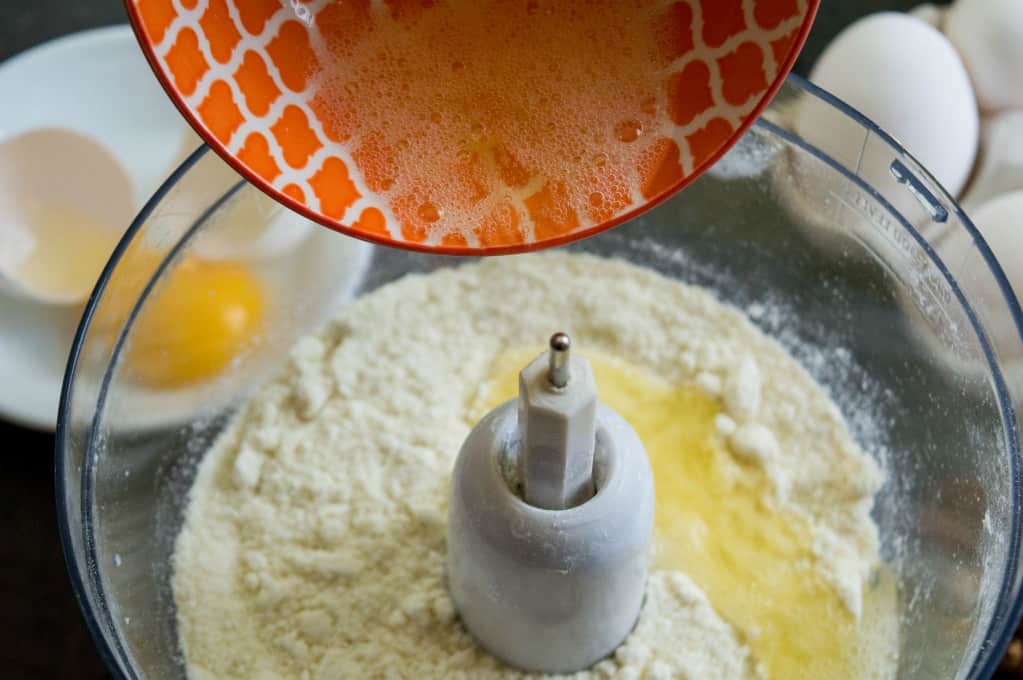 Pulse again until a dough ball forms and no longer sticks to the sides of your bowl.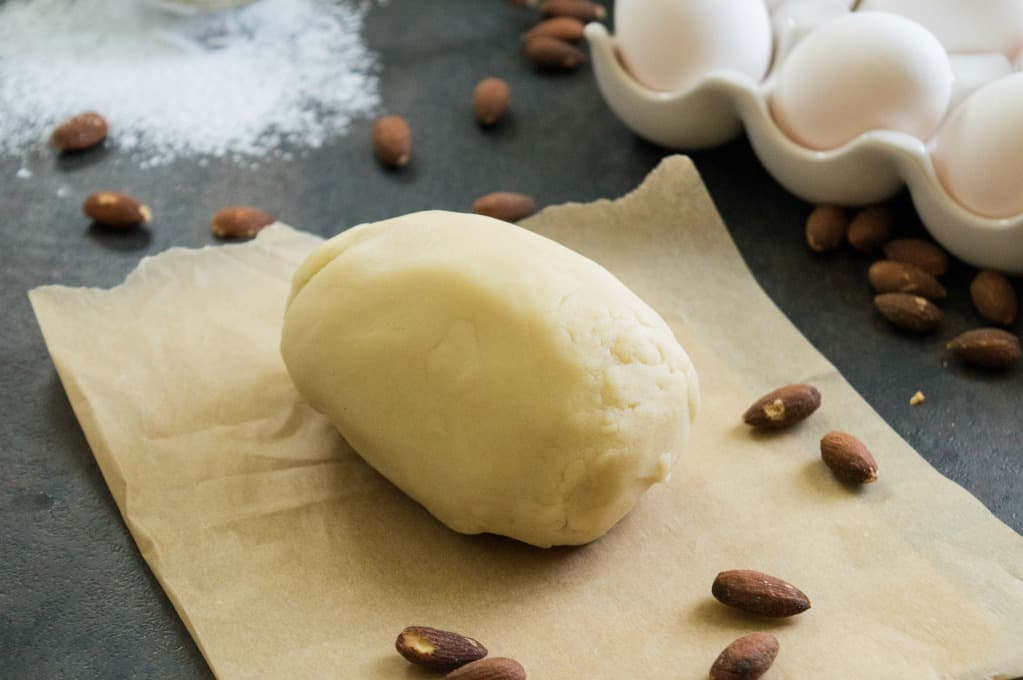 And that's it my friends! Homemade almond paste ready for all of your incredible recipes! Enjoy!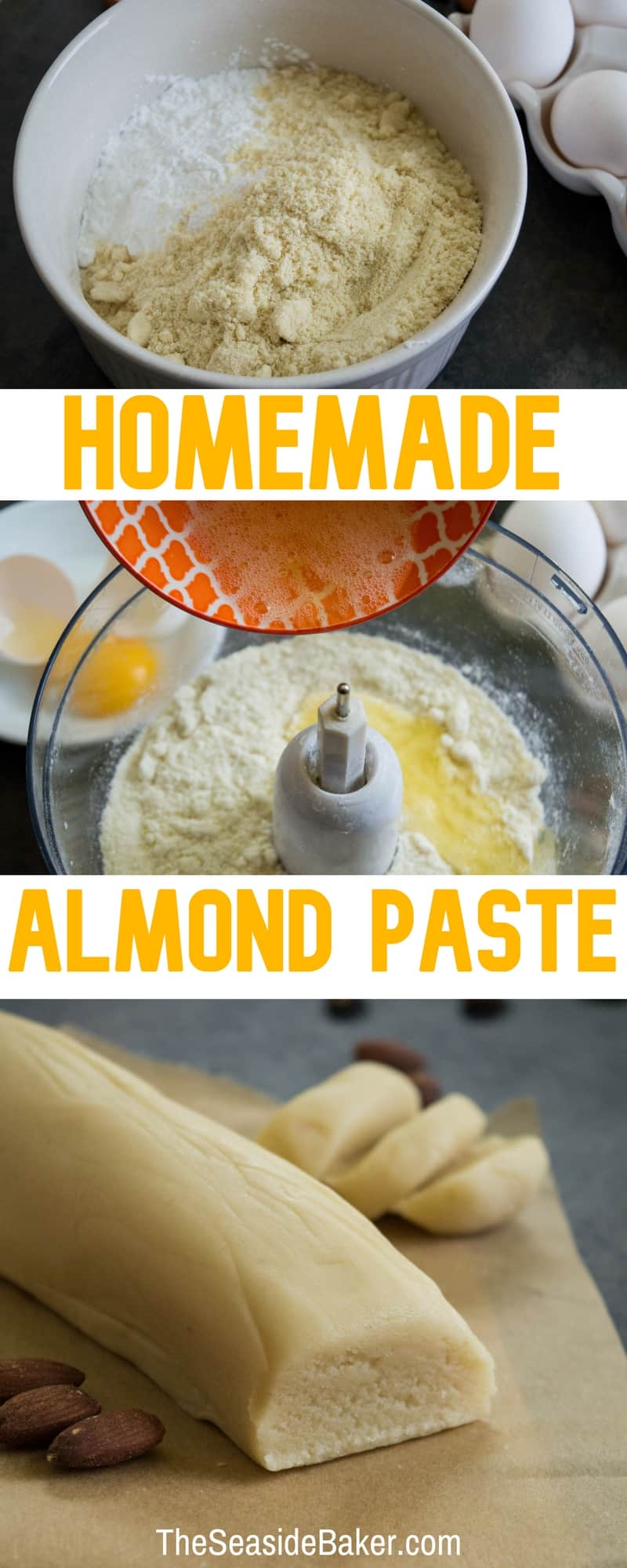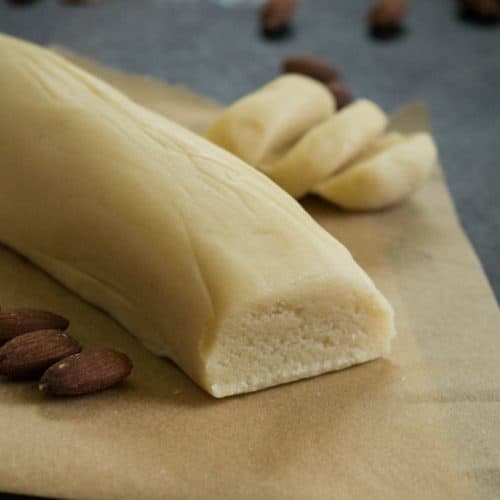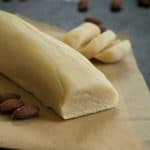 Homemade Almond Paste
Keyword:
homemade almond paste recipe, how to make almond paste
Ingredients
Homemade Almond Paste
1 1/2

cups

Almond Flour

1 1/2

cups

powdered sugar

1-2

tsp

almond extract

1

egg white slightly beaten
Instructions
Using a food processor, pulse the almond flour and powdered sugar a few times to break up any clumps.

Add 1 tsp of almond extract and pulse to combine.

Test at this point to see if it has enough almond flavoring. I really like almond so I added 2 teaspoons.

Add egg white and to your food processor on for 2 minutes.

At this point, the mixture should be smooth and formed a ball.

If dough is still sticky add 1 tbsp more of almond flour.

Wrap tightly and store in refrigerator.