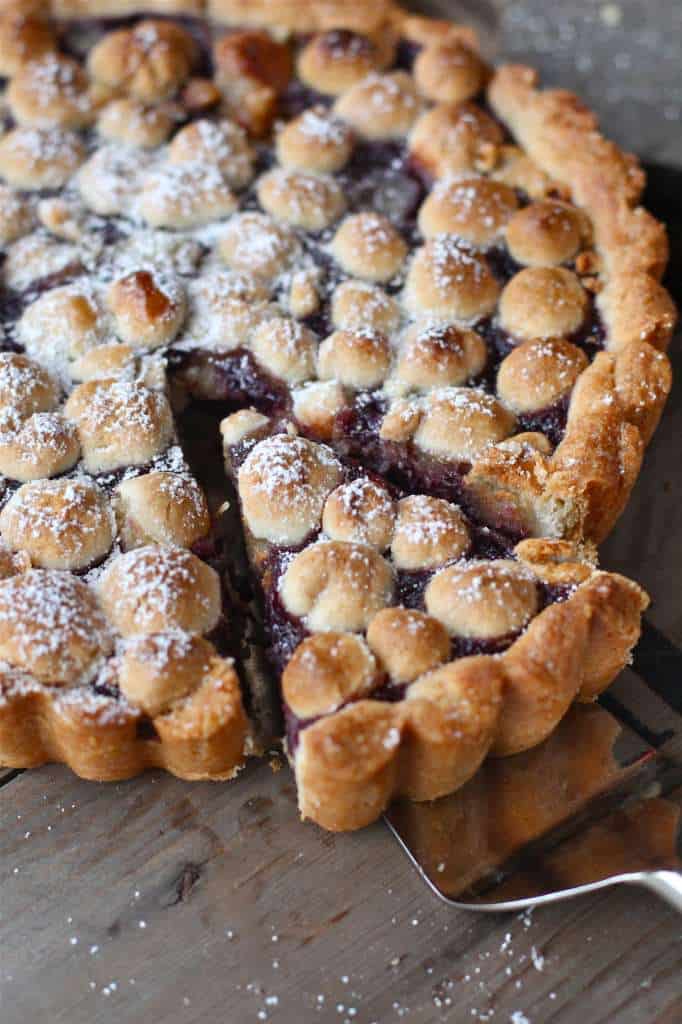 I did it!!! I finally duplicated my favorite tart. I am so excited. I no longer have to wait years in between each indulgence! You see, this Cherry Almond Tart along with my other favorite, the Lemon Tart,  are only sold in one store in Switzerland. Therefore, we either have to go there to get them  ourselves or put up with embrace a particular international house guest in order to get some. Thus, it was imperative that I learn how to make it on my own :).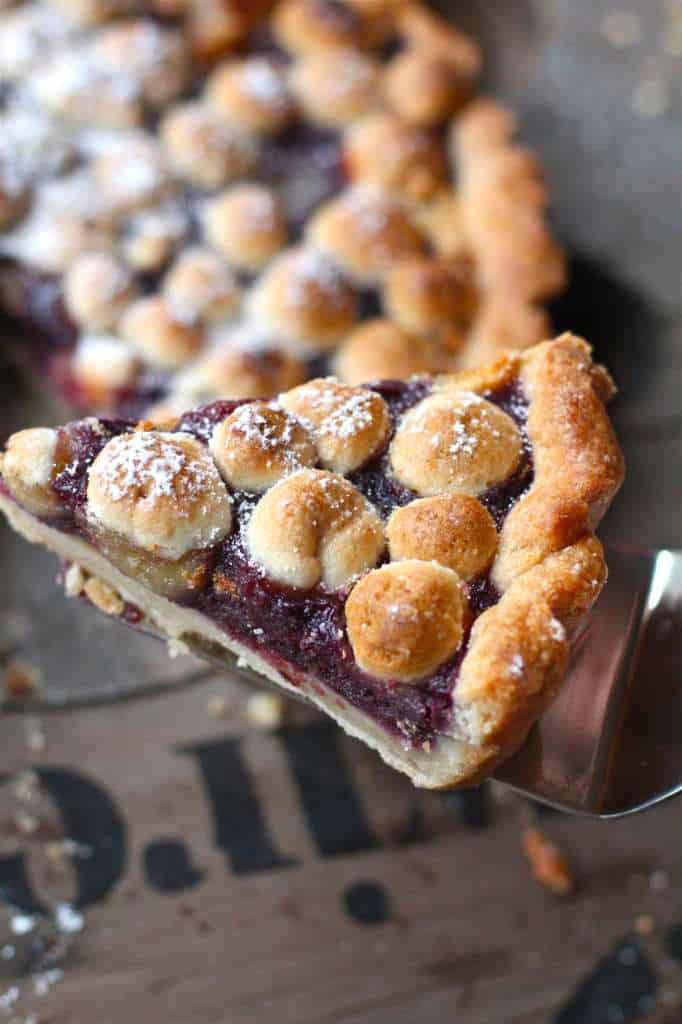 And I did!!! You have no idea how many times I tried to make it. For some reason, I always thought that the base flavor was Amaretto. Just goes to show how undefined my palate is! Actually now that I think about it, it is because my husband always called it an amaretto tart! After examining the box that my husband brought home a few weeks ago after his trip home, I realized that it was almond. DUH!!! I had to momentarily give myself a face palm. Update- one very sweet reader just kindly emailed me to tell me that amaretto is almond! Thank goodness because I was really questioning my taste buds! This is why I blog! I love my readers!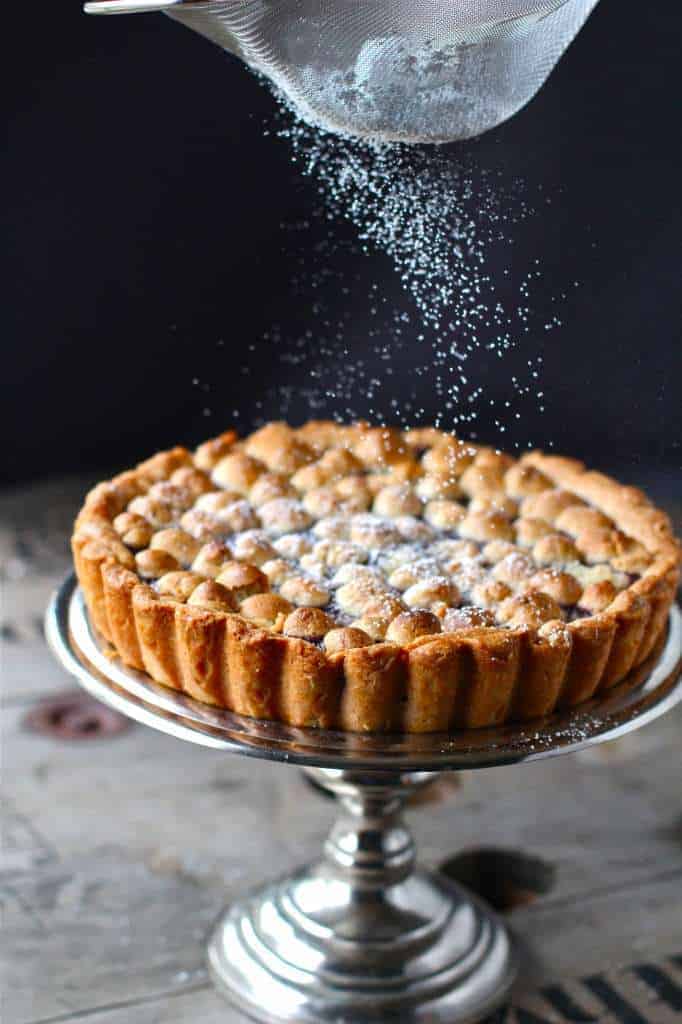 I am so excited that we can now enjoy this tart all year long! Make it now to use up the rest of your summer cherries or make it later using frozen cherries. This tart will definitely make an appearance on my Thanksgiving dessert table! Use this recipe here for homemade almond paste which is cheaper and takes less than 5 minutes to make!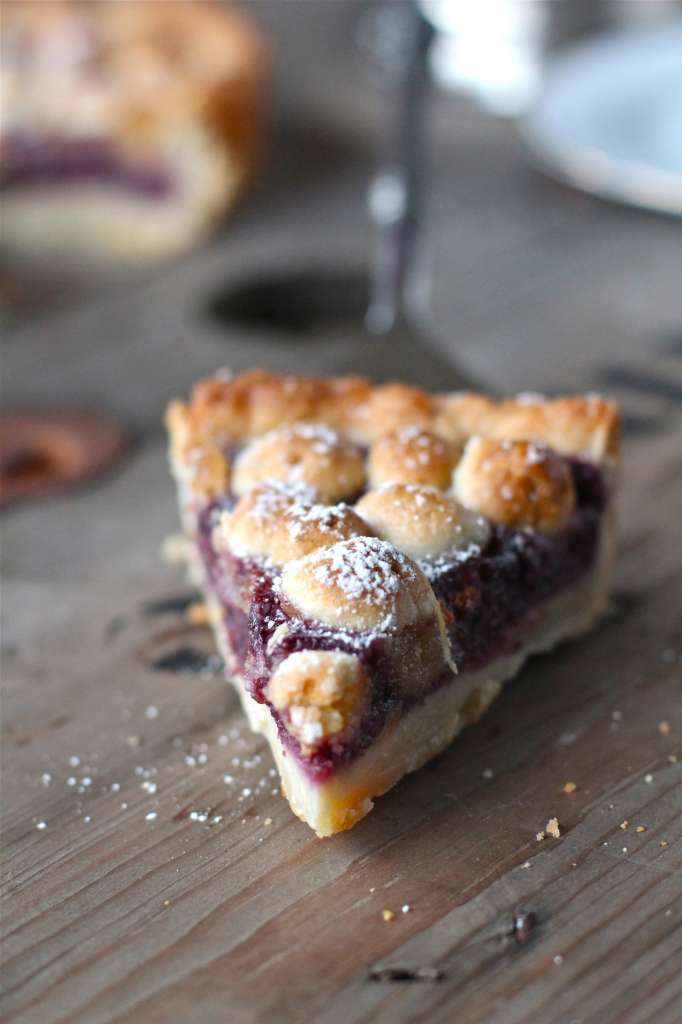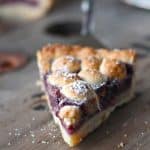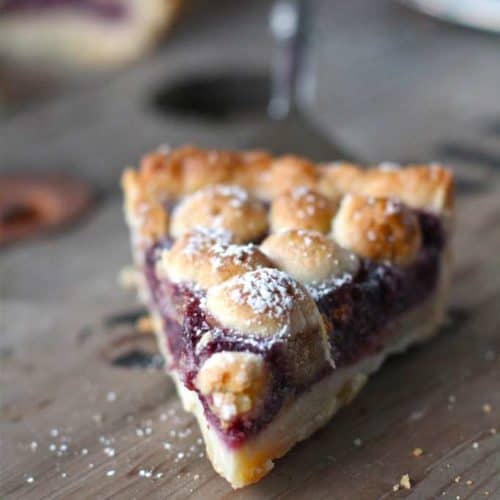 Cherry Almond Tart
Ingredients
1

cup

cold Plugra European Style butter

, cubed

½

cup

powdered sugar

2

cups

all purpose flour

¼

teaspoon

baking powder

2

teaspoon

cream

2 ½

cups

fresh pitted cherries or frozen cherries

(thawed)

1

tablespoon

Plugra European Style butter

1

tablespoon

corn starch

1

teaspoon

water

1

tablespoon

vanilla extract or paste

2

cups

Almond Paste

Powdered sugar for garnish
Instructions
For the crust
In a food processor pulse flour, powdered sugar and flour until combined.

Add butter, one cube at a time, until combined. Add cream and pulse until the dough forms a ball in the food processor.

Refrigerate dough for one hour.

On a floured surface roll out dough into your desired pie or tart pan.

Par bake the crust at 325 degrees for 10 minutes.

Allow to cool for 10 minutes before adding filling.
For the filling
In a small sauce pan heat cherries, butter, and vanilla. Cook on medium heat until the cherries release their juices and begin to simmer (about 10 minutes).

At this point you can blend the cherries for a smooth filling and return the puree to the pan, or you can leave it chunky and continue to cook on medium low.

In a tiny dish, combine the water and cornstarch to create a paste.

Add the cornstarch paste to the cherry mixture and stir until it has thickened up enough to coat the back of the spoon.

Remove from heat and allow to cool.

While the cherries are cooling, make your almond paste balls.

Roll small ½ inch balls to top the tart.

After cherry filling has cooled for about 10 minutes, pour filling into tart shell.

Top cherry filling with almond paste balls.

Bake for an additional 20 minutes at 350 degrees.

Sprinkle with powdered sugar before serving.