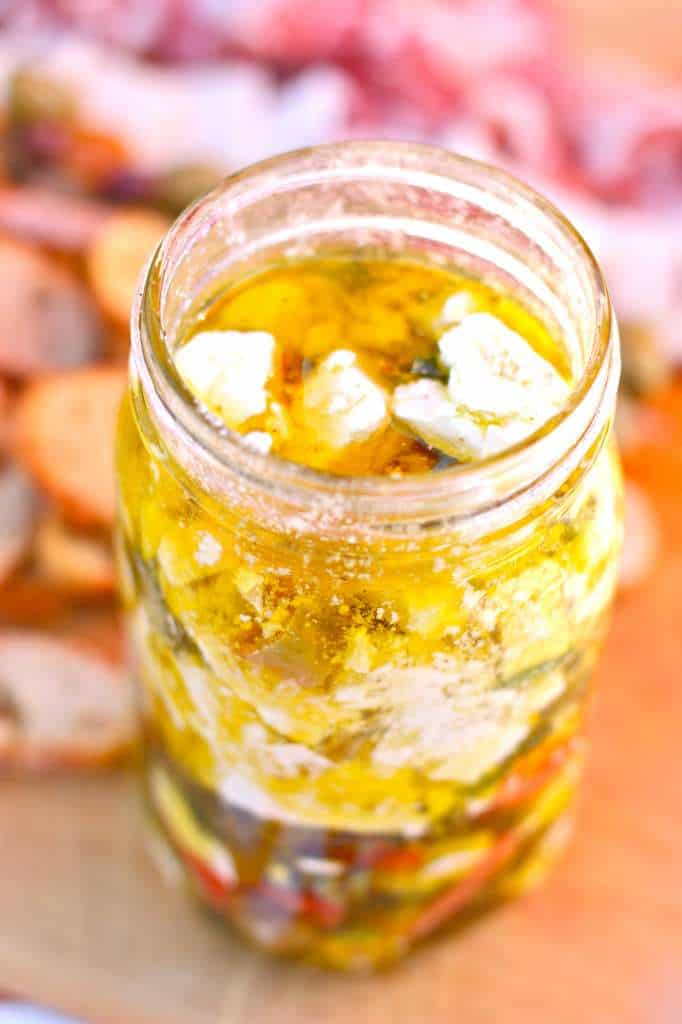 Hatch Chiles are all the craze right now in the food blogging world. Had it not been for the massive amount of posts I have seen dedicated to them I would never had tried them. Boy am I glad I did!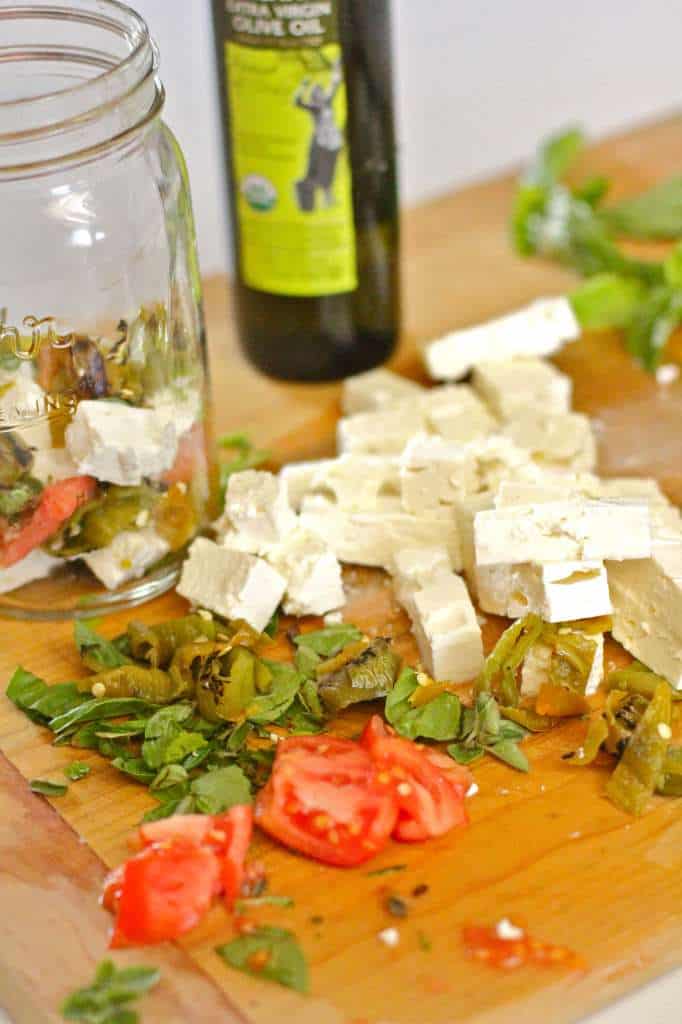 Hatch chiles are named after the original growing area in Hatch, New Mexico and are a relative to the Anaheim Chiles. Growers say that the intense sunlight and cool nights in the New Mexico valley result in a very uniquely flavored chile. The meaty flesh can range from mild to medium hot. In my experience, it is a graduated heat. It starts off as a slightly spicy smokey flavor and gradually elevates in heat with every bite. MMMMMMM!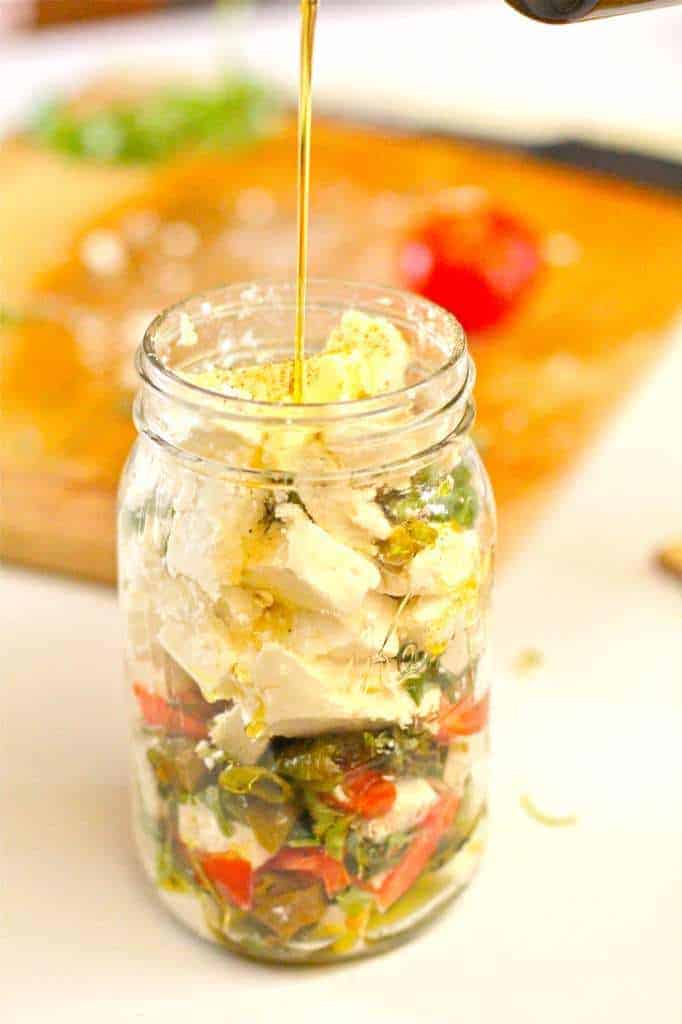 Their season only runs for about six weeks from August to September. Make sure you get your hands on some before it's too late! Because it has such a short availability, people have been known to stock up because they freeze beautifully. Of course I was not one of those people 😉
I bought the pre-roasted chiles at Whole Foods and have since used them in everything from Potatoes au Gratin (will be posted this week) to this delicious marinated Feta. We even put them into our Bloody Marys this past weekend.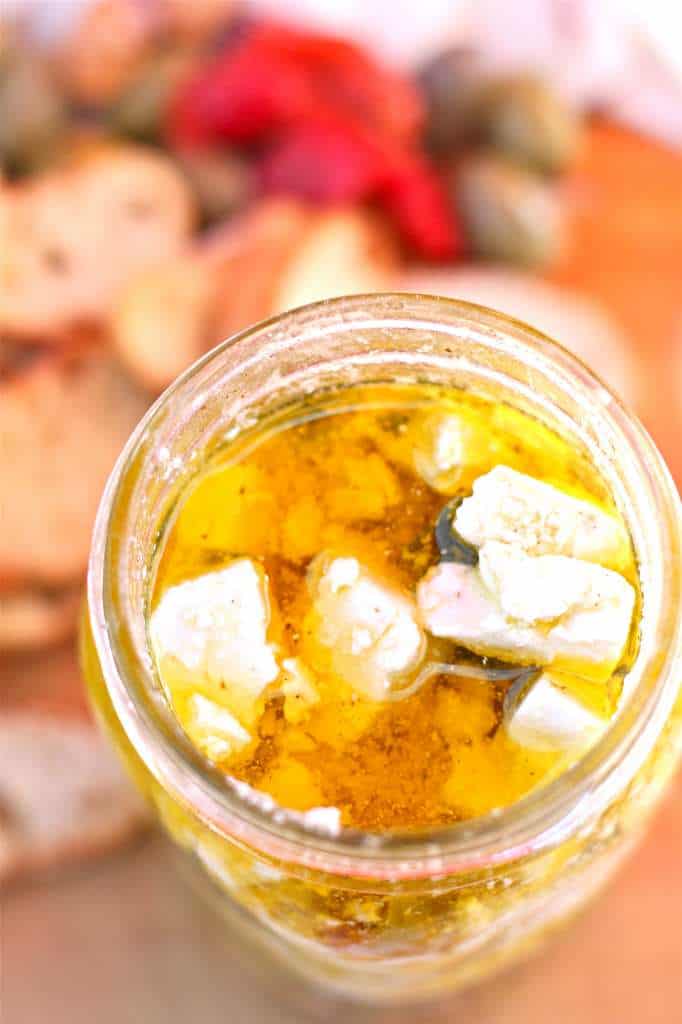 This marinated feta is a great thing to have on hand. It is great on bread or crackers as a quick and flavorful appetizer, adds a zesty topping to your salads or pasta dishes and is wonderful straight from the jar. The marinated feta will stay fresh for up to 2 months. Make sure to use the delicious olive oil after you are done with the cheese!!!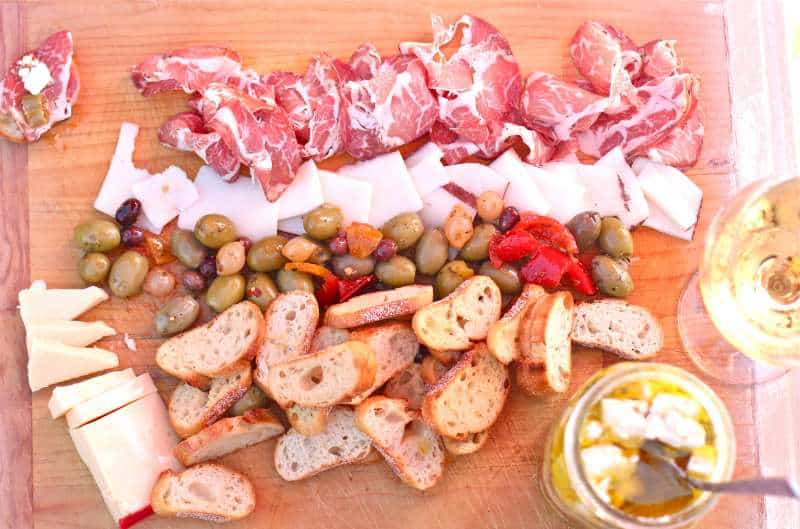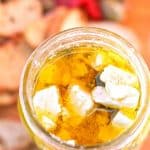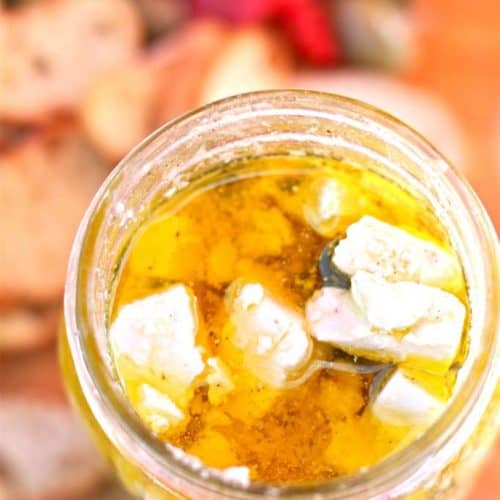 Hatch Chile Marinated Feta
Ingredients
1

pound

block of Feta Cheese

(I purchased my block at Whole Foods)

3

Roasted Hatch Chiles

(if not pre roasted, roast at 425 degrees for 30 minutes and remove skin and seeds)

1

large tomato

½

washed and chopped herbs such as basil

, thyme, oregano, etc

¼

teaspoon

pepper

2

cups

extra virgin olive oil

2

garlic cloves chopped

1

large mason jar
Instructions
Cube your feta into 1 inch pieces, sprinkle with pepper

Seed your hatch chiles and slice into thin rounds

Dice tomatoes into small chunks

Chop herbs and garlic

Layer your jar with the feta, chiles, tomatoes, garlic, and herbs to the top of the jar

Once finished, pour the olive oil into the jar until all ingredients are covered

Refrigerate for at least one hour before serving

Can be used for up to 2 months.