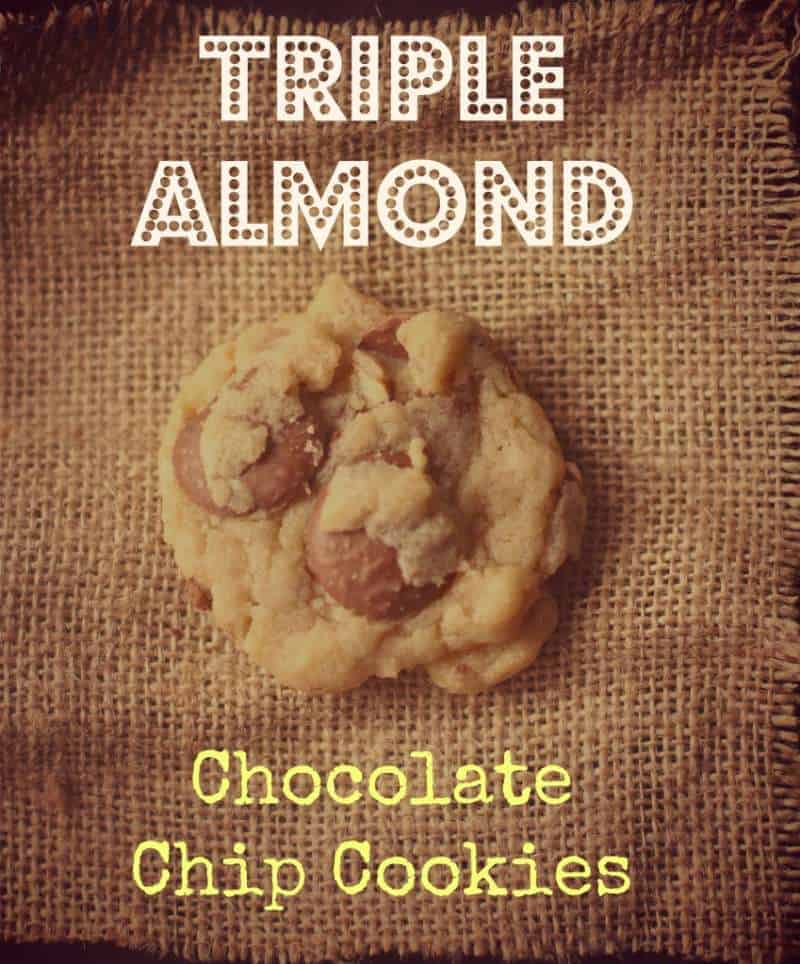 Last week I finally caved and purchased 2 boxes of Guittard Chocolate Disks. I was planning on using them in the famous Jacques Torres chocolate chip cookies, but  after having made the homemade almond paste, I couldn't stop thinking about how it would taste in a chocolate chip cookie. I didn't want to waste the disks on a failed recipe so I baked some dough without chips before adding my precious milk chocolate disks.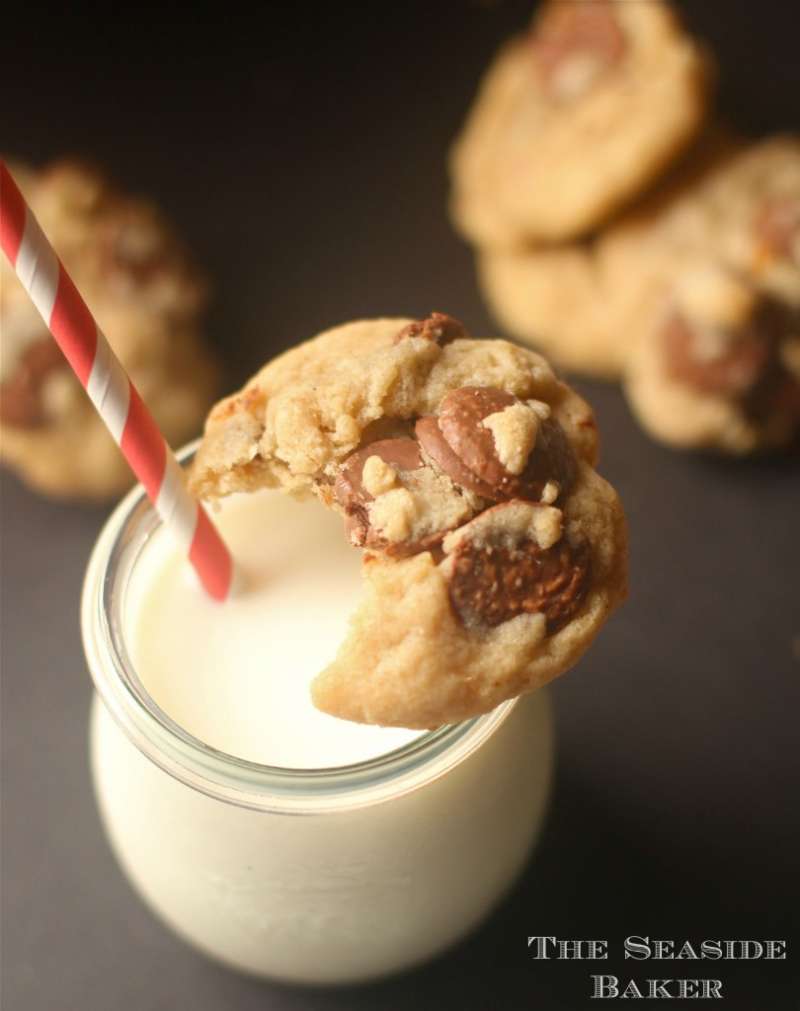 To my surprise, the cookies came out fantastic. I wanted a soft chewy cookie, so I decided to go with more brown sugar than white, which really worked. I am not sure if it was because of this or the added almond paste but the cookies stayed soft and chewy for days!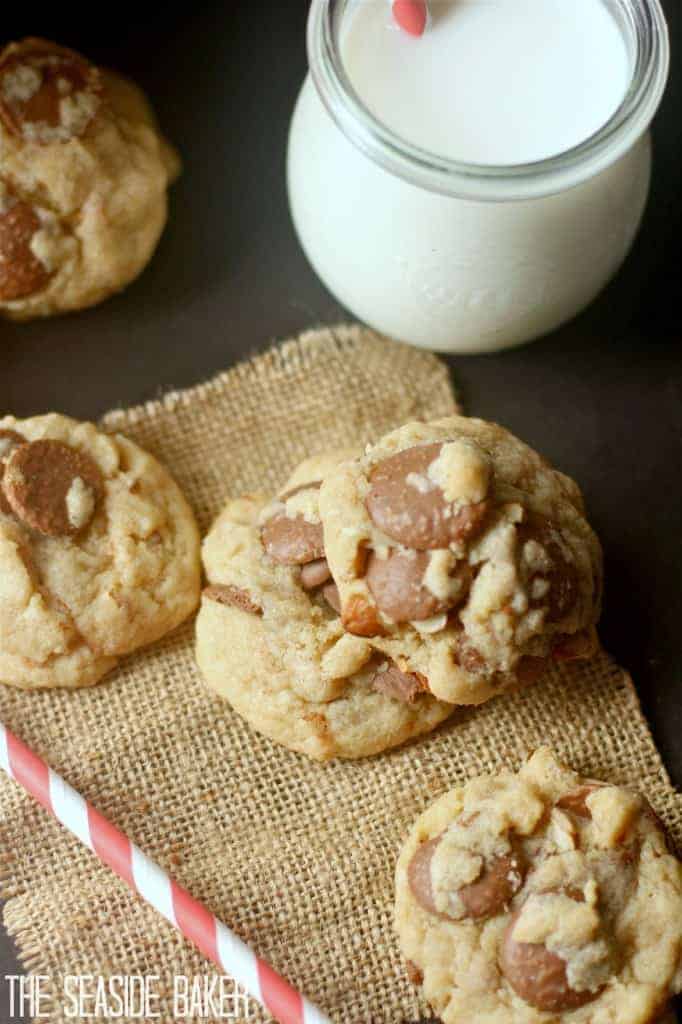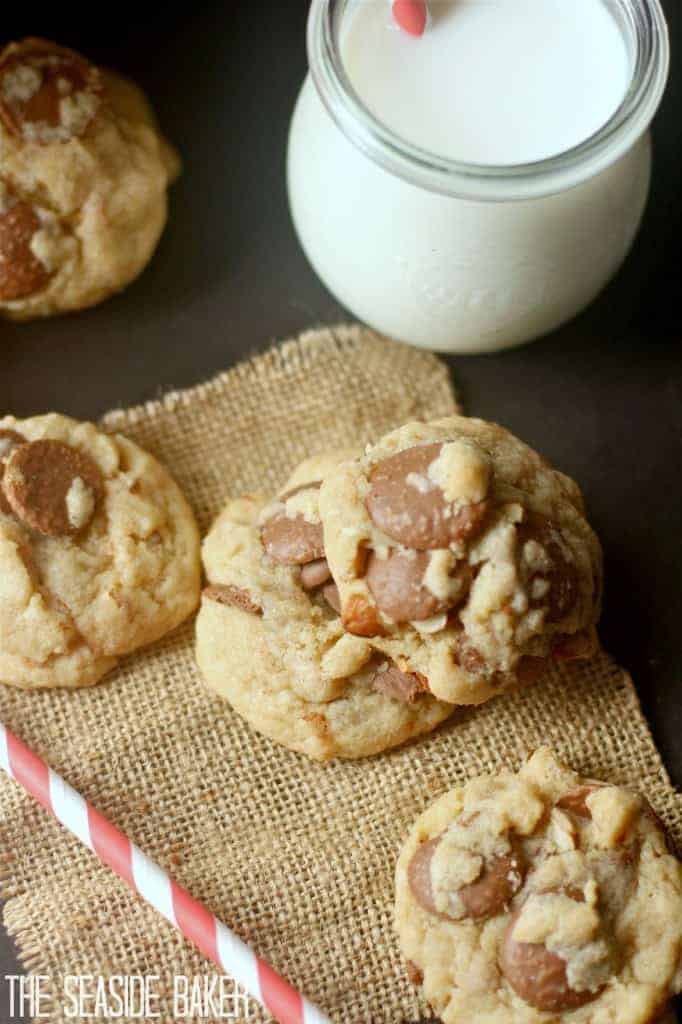 Let me describe to you the succession of flavors you taste when you take a bite:
The first bite taste like Tomato soup, you can feel it running down my throat. Next, it starts changing... roast beef and baked potato. Crispy skin and butter! Keep chewing...now Blueberry pie and ice cream!!!
Now spit it out before you blow up like a blueberry line Violet Beauregard in Willy Wonka and the Chocolate Factory.
Juuuust Kidding. Sorry guys, I am having major writer's block today. This was the only thing I could come up with.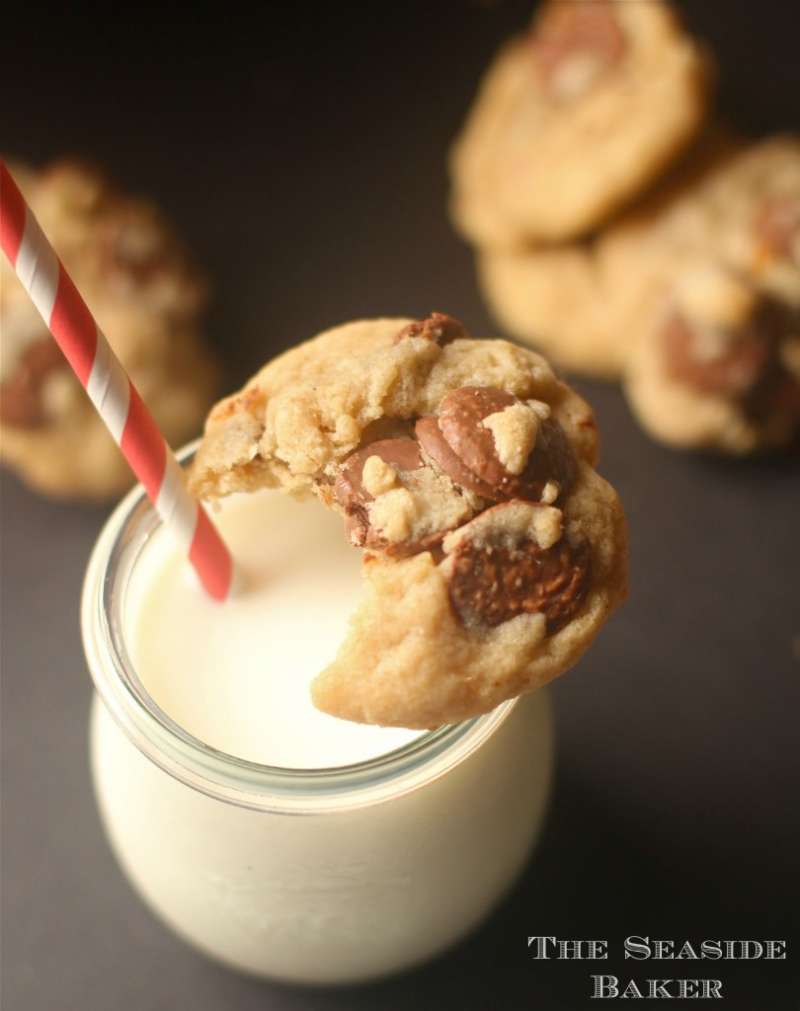 Back to the cookie. So, the first bite is of course chocolaty from the chocolate chips. Then you bite into a nutty almond, followed by a subtle almond extract flavor that is more of a pleasant after taste.
Take your taste buds on a journey and make these cookies!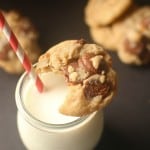 Triple Almond Chocolate Chip Cookies
Ingredients
Triple Almond Chocolate Chip Cookies
1

cup

(2 sticks) softened Butter

½

cup

homemade or canned Almond Paste

½

cup

white sugar

1

cup

brown sugar

½

teaspoon

vanilla

½

teaspoon

almond extract

2

eggs

3

cups

flour

1

teaspoon

baking powder

½

teaspoon

salt

1 ½

cups

chocolate chips

½

cup

chopped almonds
Instructions
Blend together butter, sugars and extracts until light and fluffy (I really need to find new words to explain that!).

Add eggs, one at a time, mixing thoroughly each time.

In a separate bowl, combine flour, baking powder and salt.

In increments of 1 cup, add the flour to the butter/sugar mixture.

Mix until combined.

Stir in chocolate chips and almonds.

Refrigerate dough for at least one hour up to overnight.

Preheat oven to 350 degrees.

Spoon dough onto a lined cookie sheet 2 inches apart.

Bake for 12-14 minutes.