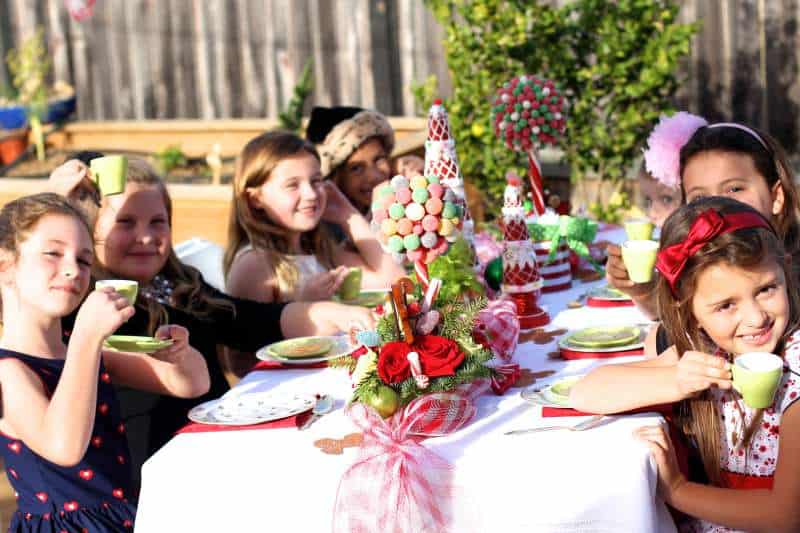 A few weekends ago, my mother and I hosted our First Annual Holiday Tea and Gingerbread House Decorating Party. My mom did this for years for my little sister, but since she is now in college, it is my daughter's turn. My mom and I definitely butt heads often, but if there is something we work great together on it's planning a party.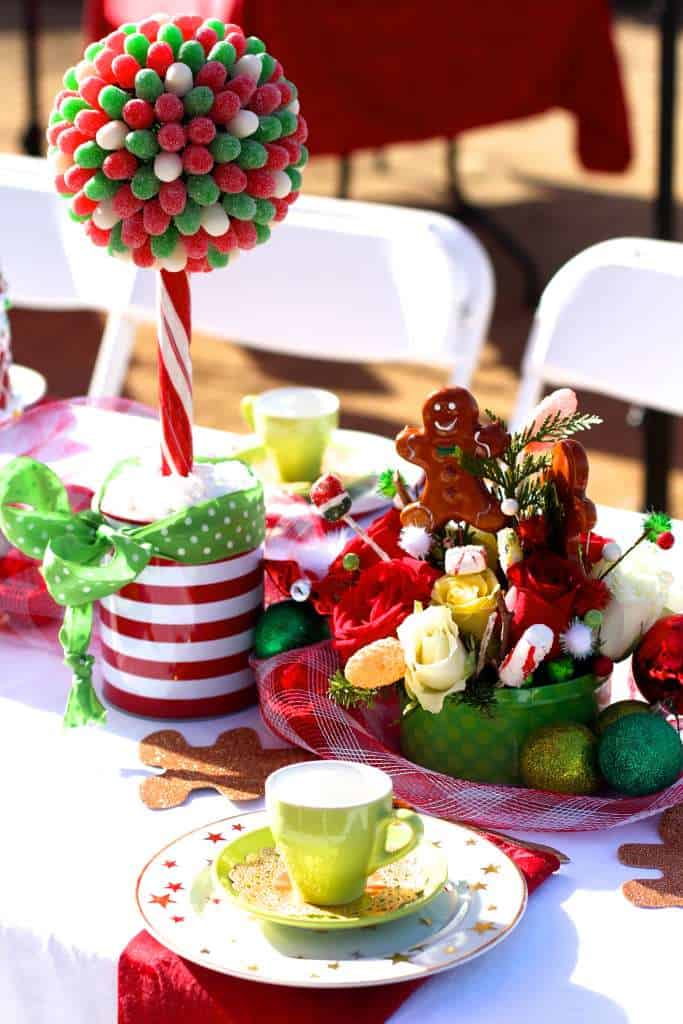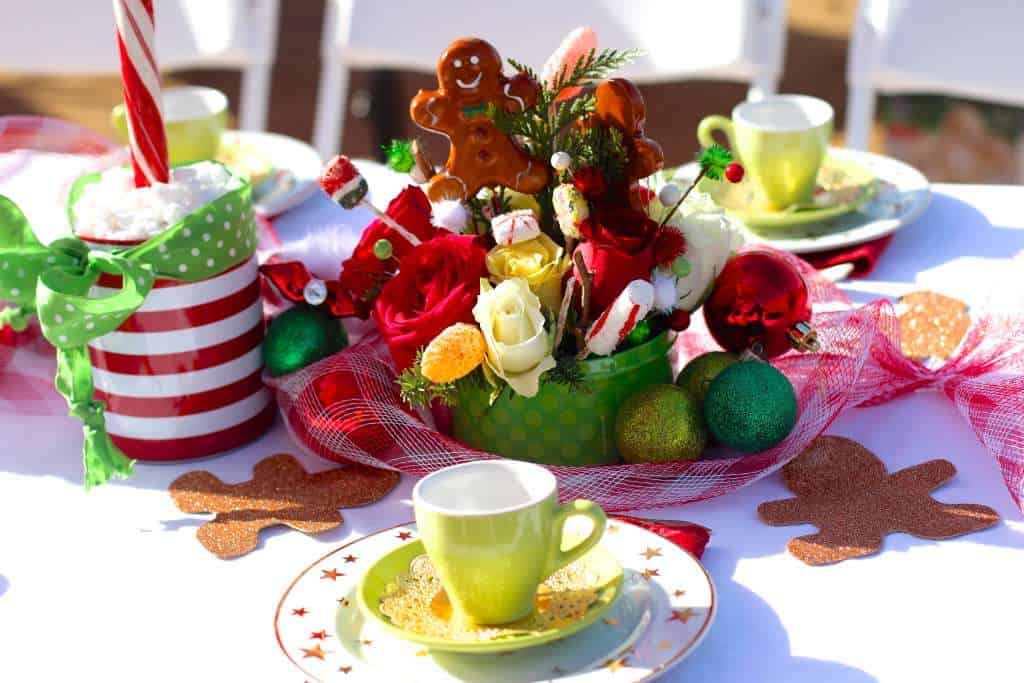 She is an incredibly talented party planner, but absolutely hates the party food portion. Thankfully, that's kind of my thing!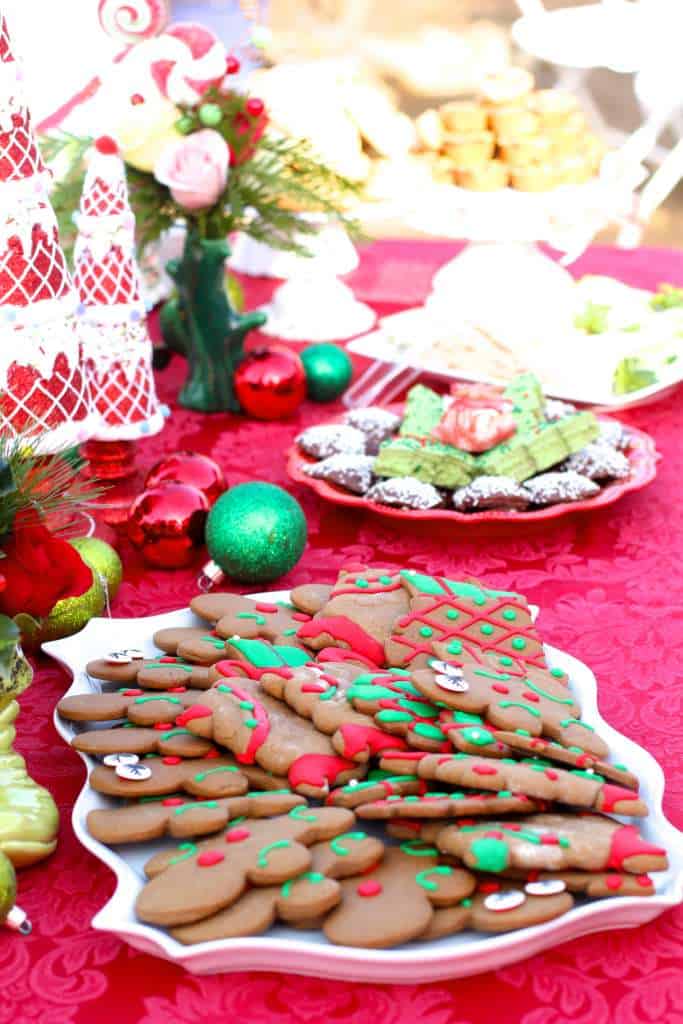 For this party we had a few tables set up- the kid's tea table, gingerbread house decorating station, the adult tea table, and the excess food and tea station.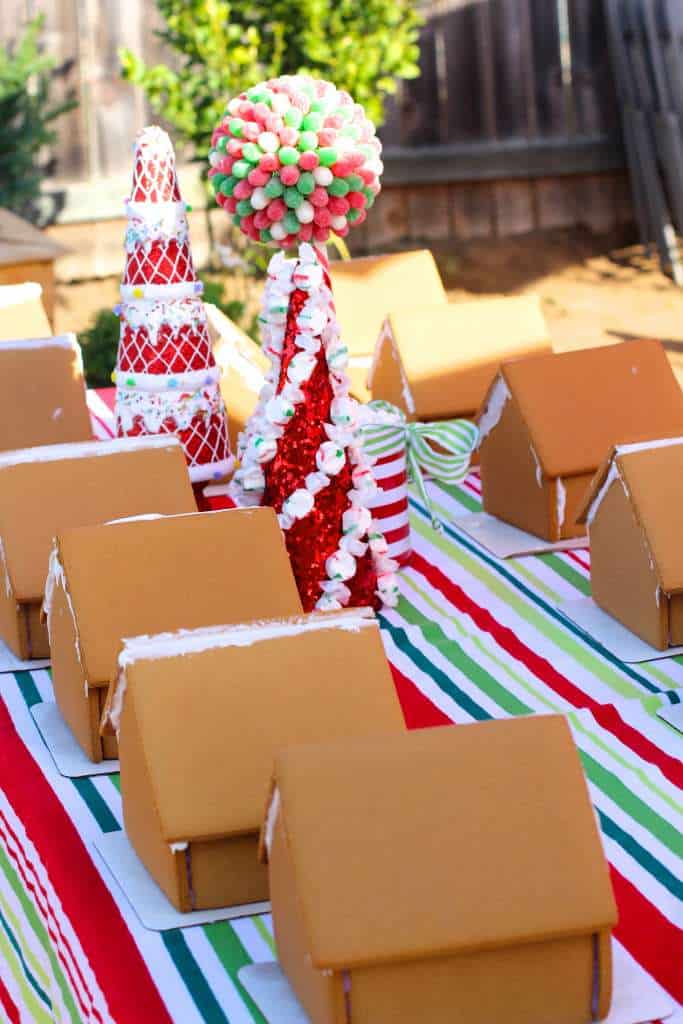 The kid's table was decorated with reds, pinks, and apple green colors. We wanted it to be fun and candy land like. We made a bunch of gum drop topiaries which added the perfect height to the tables.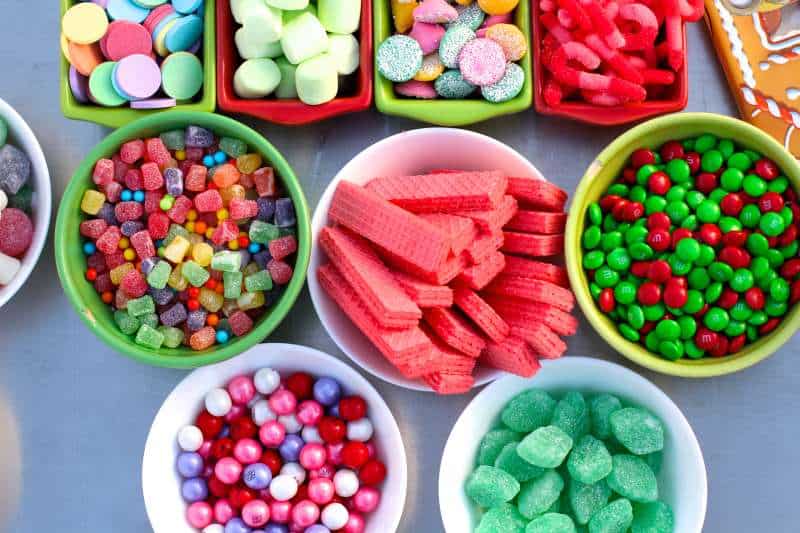 We served hot apple cider to the kids and served them the food. It was so cute how proper they all acted!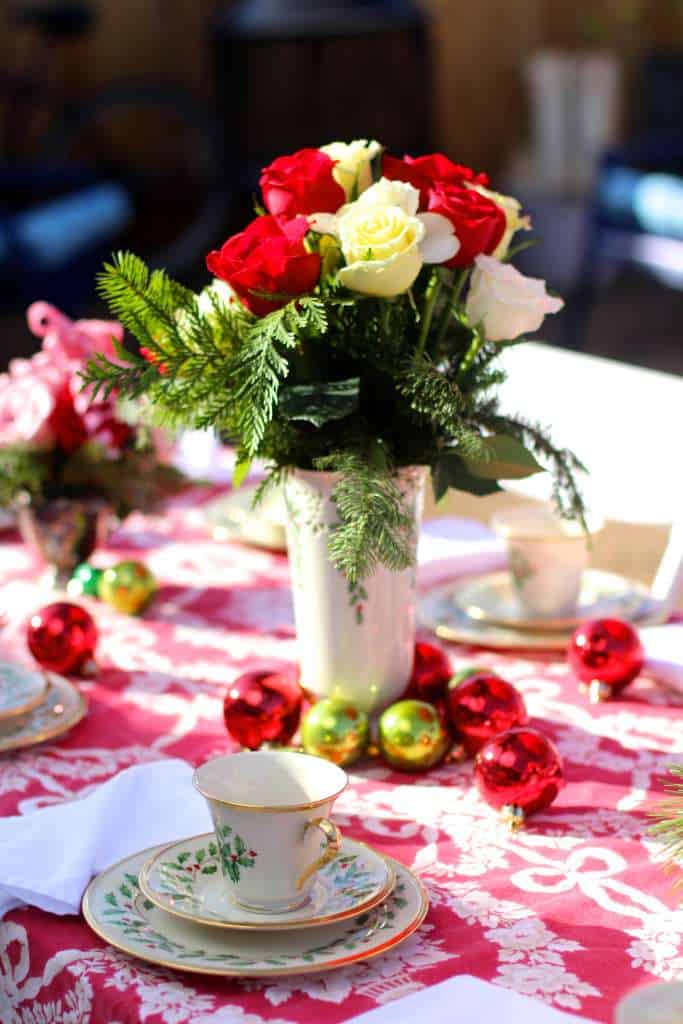 Since my mom was using her Lenox Holiday china set, we wanted to go a bit more classic and sophisticated for the adult's table. Each table was garnished with red, white, and green roses perfectly put together by my mom.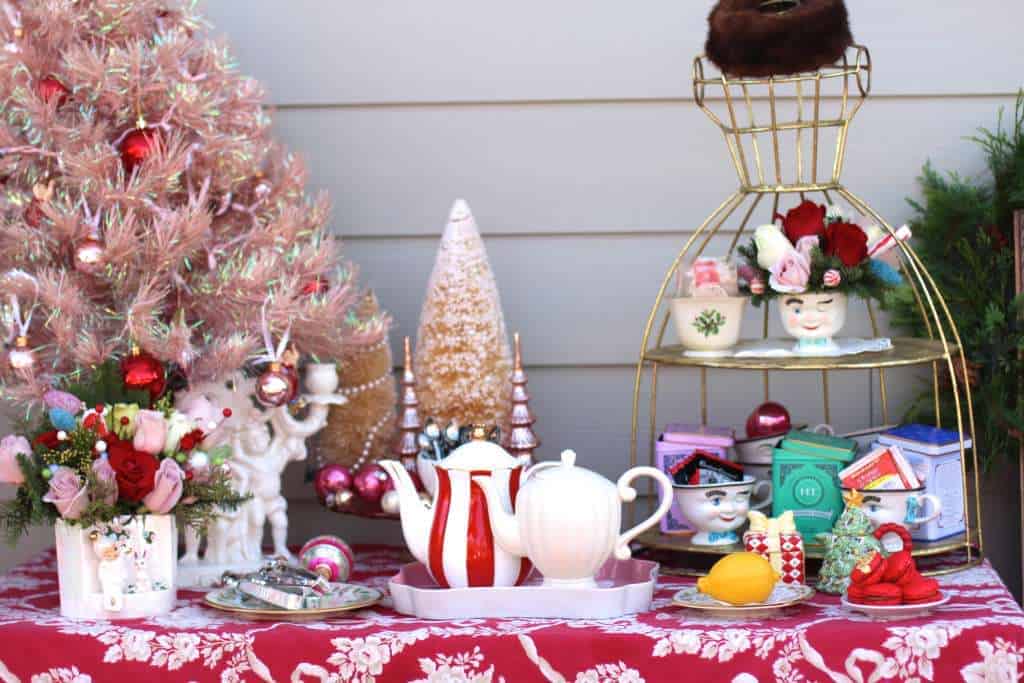 We also had a tea station set up for the adults, but everyone preferred the champagne (go figure).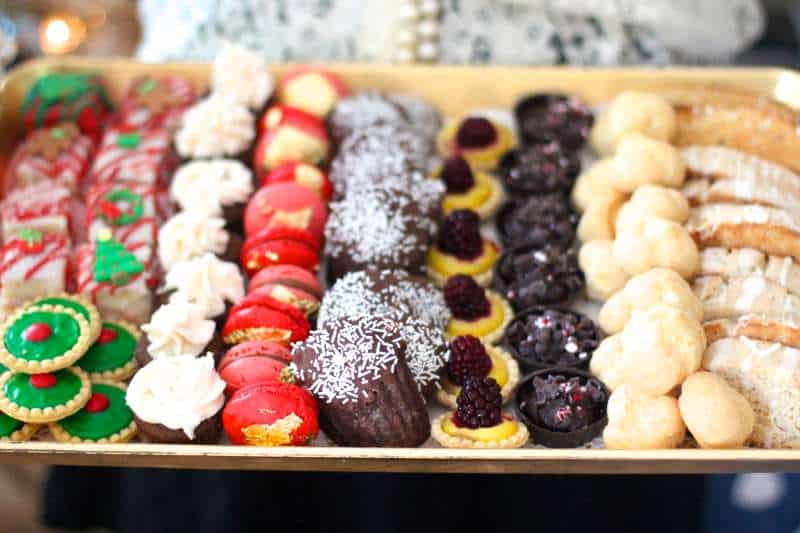 For the food I made an assortment of little crustless sandwiches, quiche, and a savory scone. For the dessert I made, petite fours, cream puffs, chocolate madeleines, gold leaf macarons, gingerbread cupcakes, mini tarts, biscotti, and vanilla scones.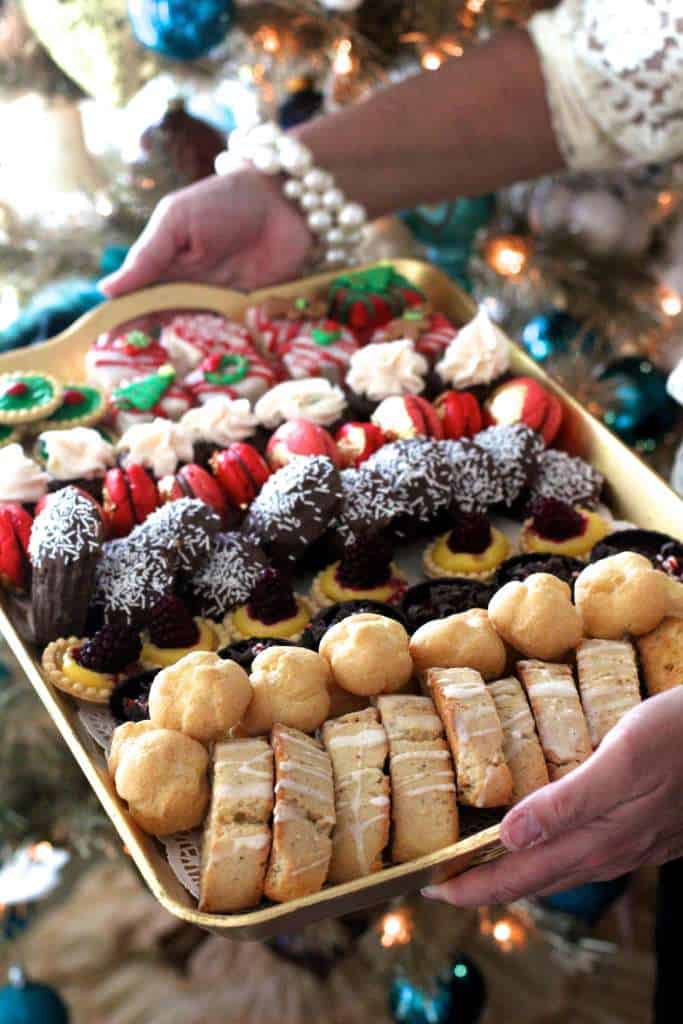 After the girls ate, they then decorated the houses. Honestly, if I could have a gingerbread house station for every party I would! They kids were occupied for over an hour and had so much fun!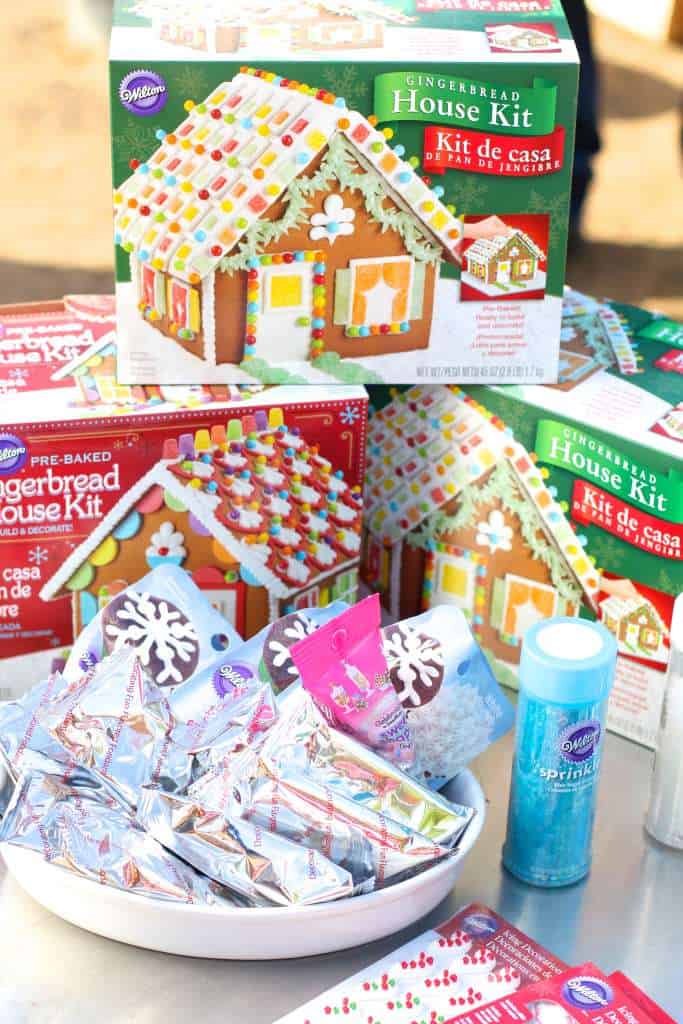 A few weeks before the party, Wilton sent me a huge box of gingerbread houses houses and supplies. We put the houses together the night before, and it could not have been simpler! There was more than enough frosting for the girls to excessively decorate their houses 🙂 !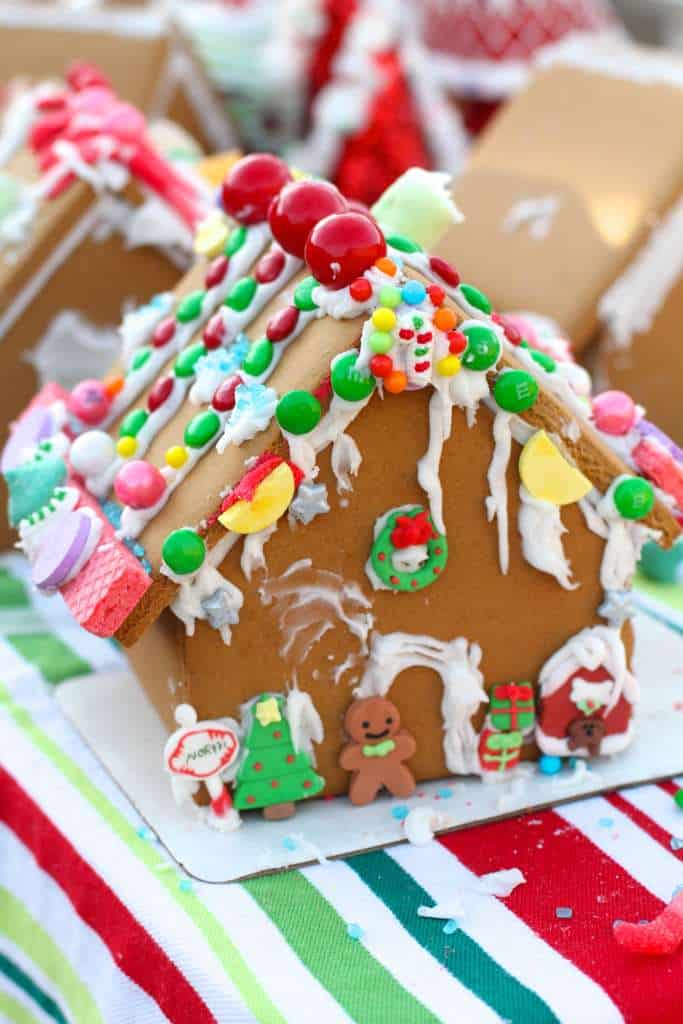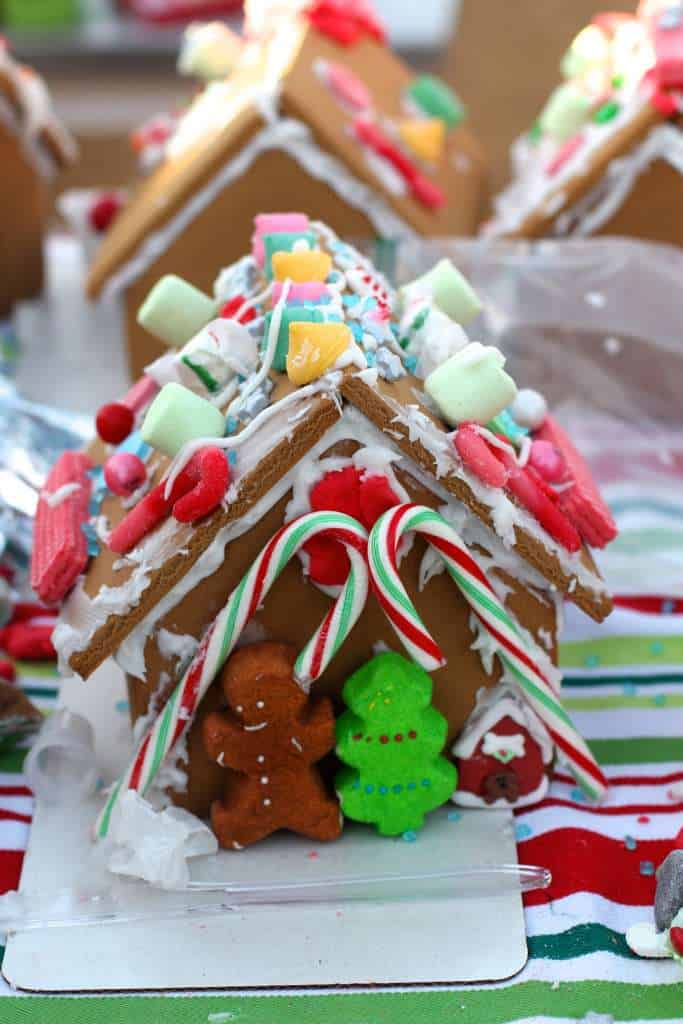 All in all everyone had a wonderful time and we hope to continue this tradition every year! Merry Christmas everyone!