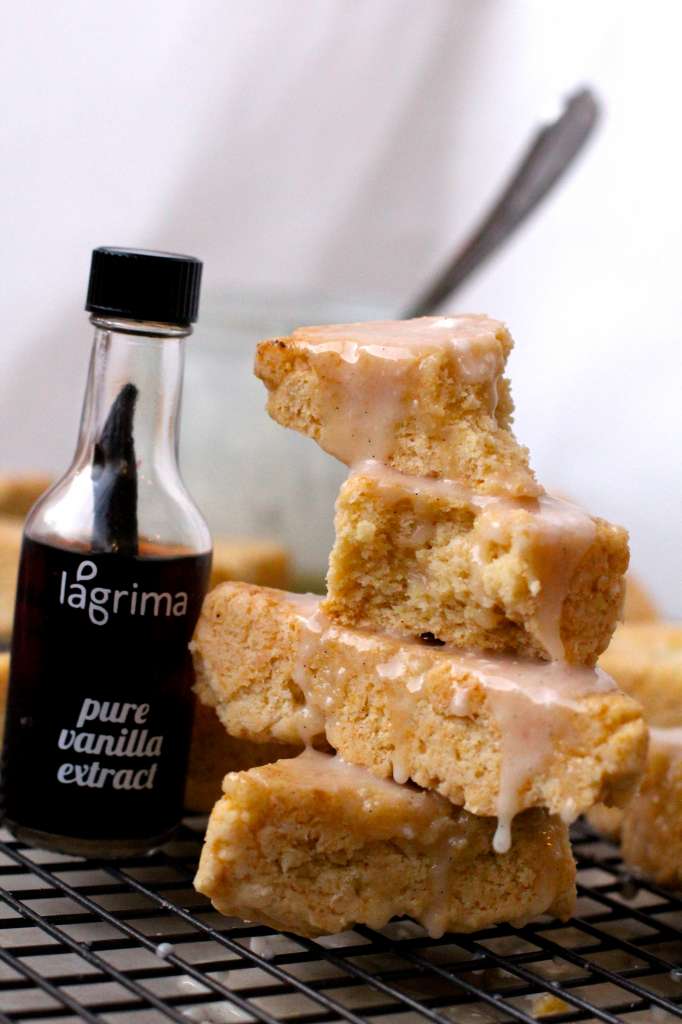 Happy last day of the year!!!! I am so excited for this year to be over and to see what the new year brings us. We have a lot of changes coming, including going gluten free. Now I will still be making yummy desserts, but will now being offering a GF alternative to regular flour in the recipes too! Another resolution I have is that I want to support more small companies. Companies that still focus on quality products and awesome customer service. Real people doing/selling what they love.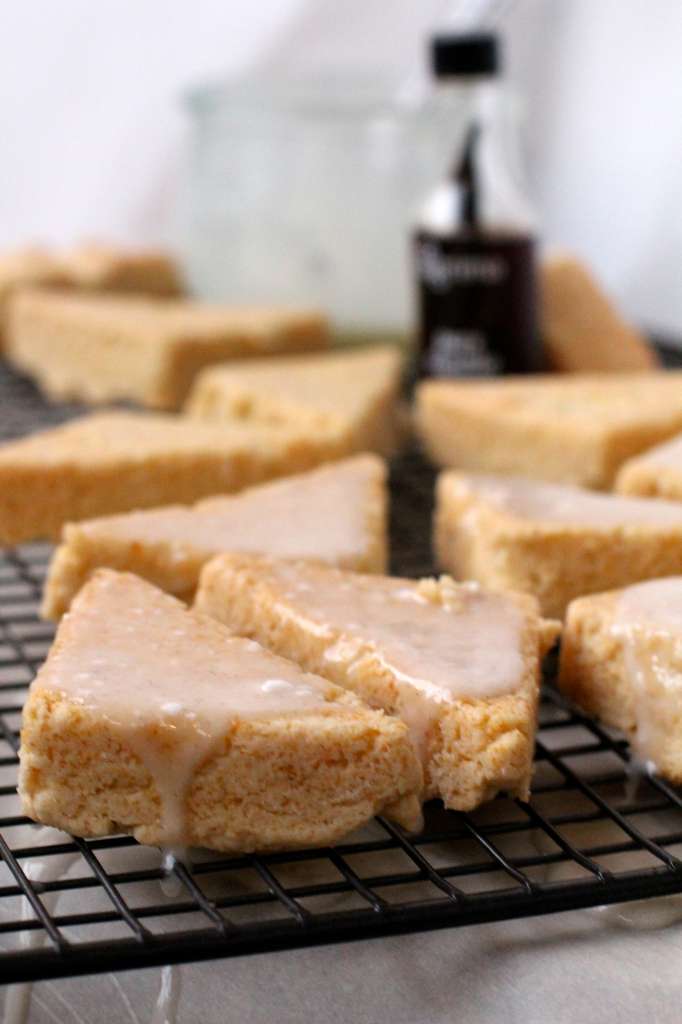 So, these scones are our farewell to gluten and a hello to a new family favorite, Lágrima. I love the mini vanilla scones from Starbucks, so I decided to duplicate them.
When I was in Seattle, I received a bottle of Lágrima Vanilla. It wasn't until I used it that I realized that there are actual organic vanilla beans in the bottle!! Unlike other vanillas that cook out, every single recipe that I used this product in was bursting with pure vanilla flavor even after baking!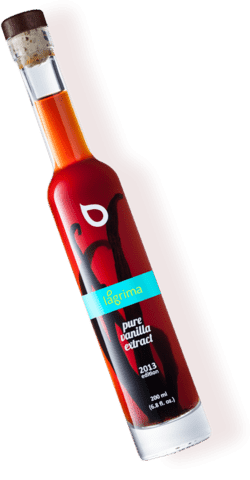 Not only is this an awesome product, but the founders behind the product are just as inspiring. Check out their mission statement:
"We want to move you. Our mission is to craft and curate the best gourmet experiences available that will awaken both your emotions and your body. Foods that propel you and motivate you to experience life in all its fullness."
Now if that does not fit into my "support small businesses" resolution than I don't know what is!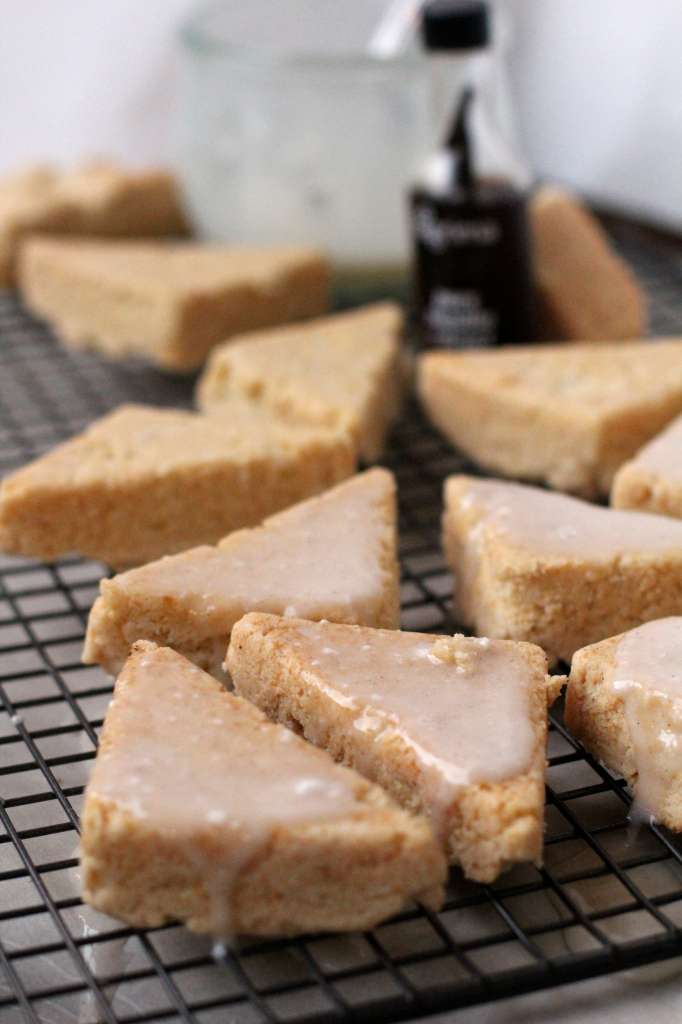 Lágrima and I want you to experience their vanilla. Enter to win a 200ml bottle! Winner will be emailed and must respond within 48 hours to claim prize.
Vanilla Scones and Giveaway #9
Ingredients
3

cups

all-purpose flour

1

cup

sugar

4

teaspoons

baking powder

¼

teaspoon

salt

2

cold sticks unsalted butter

(½ cup), cut into small pieces

1

whole egg

¾

cups

heavy cream

1

tablespoon

vanilla
Instructions
In a food processor or large bowl, combine flour, sugar, baking powder, and salt.

Mix to combine.

Add butter and pulse with processor or cut using a pastry cutter until small pea size clumps form.

Slowly add in egg and pulse or mix with spoon to combine.

Add cream and vanilla and combine.

Preheat oven to 350 degrees. Line 2 cookie sheets with parchment paper.

On a lightly floured surface, roll out scone dough in a rectangle and ¾ inch thick.

Cut into squares then slice squares in half diagonally to form triangles.

Place triangles 2 inches apart on cookie sheets and bake for 20 minutes.

Cool completely before dipping in glaze.

To make the glaze, mix powdered sugar, milk and vanilla with a fork.

Dip cooled scones into glaze or pour glaze over scones with a spoon.
This post contains affiliate links.