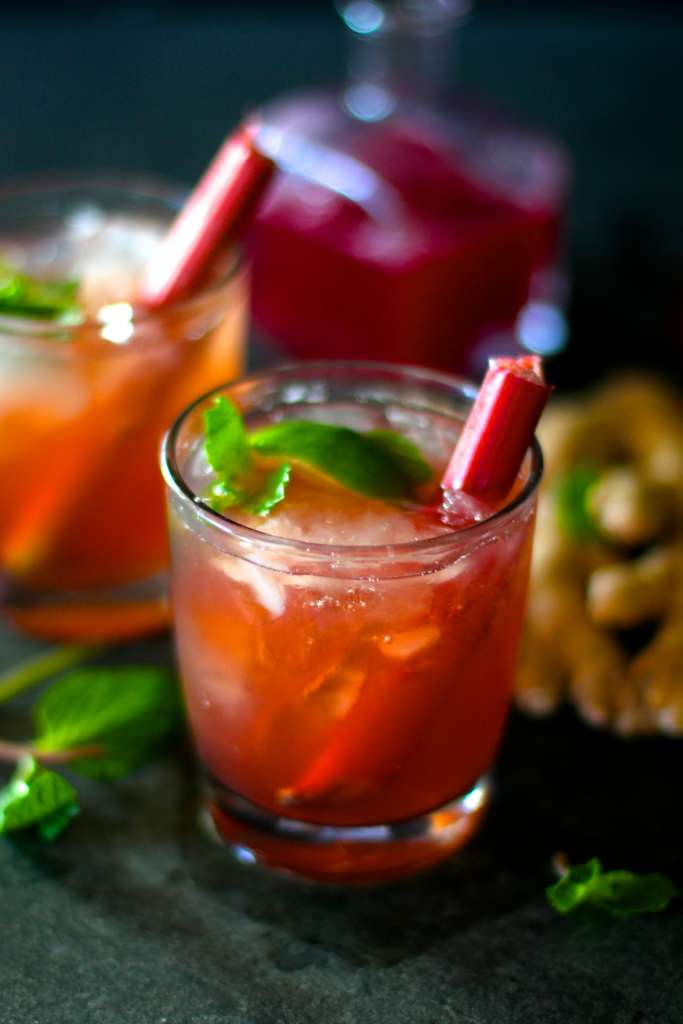 Are you the type of person that meal plans and takes a very specific list to the grocery store or farmer's market? Or are you the type that just strolls the isles looking for inspiration? I am the latter...usually. I love going to the farmer's market and bringing dishes together with the fresh purchase.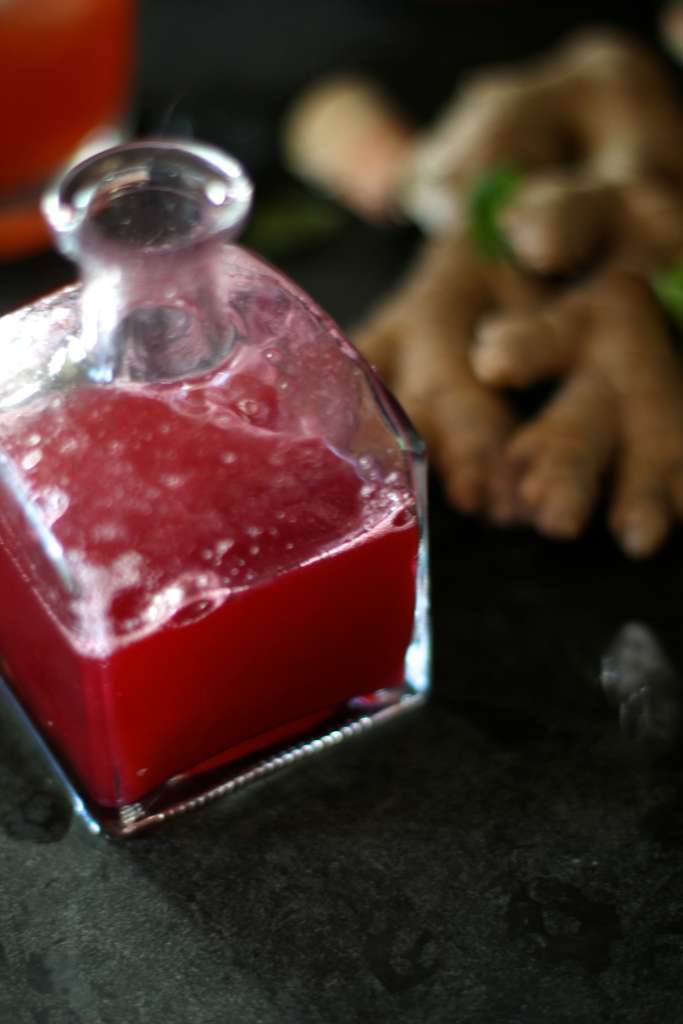 This cocktail is a result of my trip to Specialty Produce. In my Lime Coconut Sandwich Cookie post I talked about my love for this place and the amazing produce they carry. I absolutely love rhubarb and may have bought a bit too much, and since I hate things going to waste, I made cocktails! I also made quite a few other things, so get ready for rhubarb overload!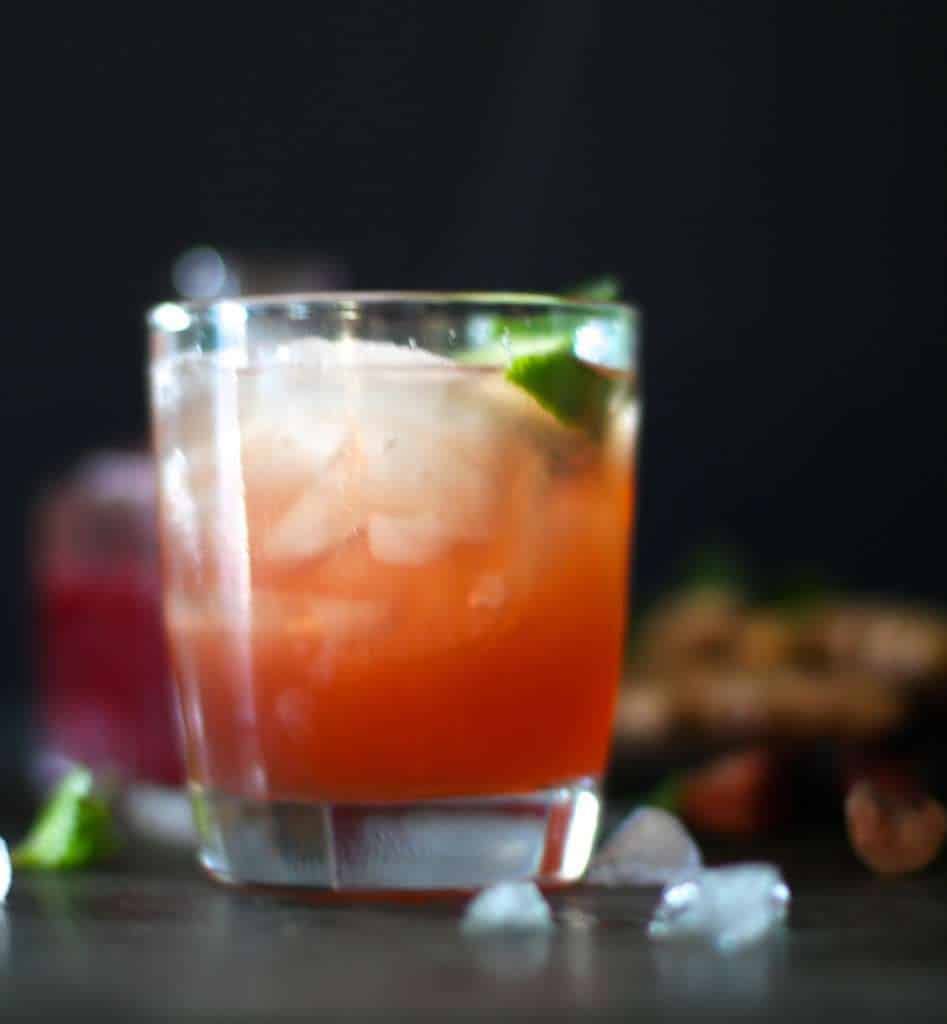 The Rhubarb Ginger simple syrup in this cocktail is sweet and slightly bitter-just like rhubarb and has a slight ginger aftertaste. I paired it with gin, a splash of ginger ale, a sprig of mint and of course a lime wedge. It is light and refreshing and goes does very smoothly. This would also make a wonderful nonalcoholic drink.  Its official name is the Ginger-Rhu- in case anyone asks 😉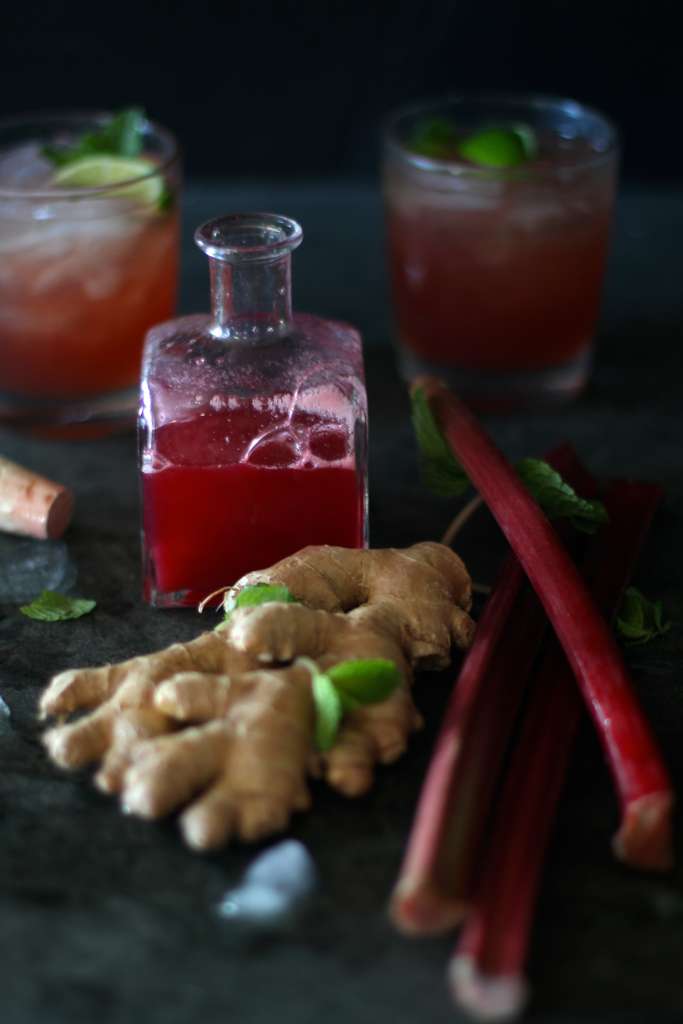 If you're not into ginger, this rhubarb simple syrup would also be wonderful with the addition of vanilla bean. Also, if gin isn't your thing, we tried it with bourbon too and it was just as wonderful! Make these for your next brunch or afternoon hangout. You will not be disappointed!
With Rhubarb season upon us, this cocktail will be your new favorite drink! It is light and refreshing and the perfect afternoon drink!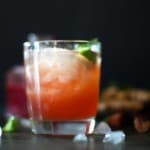 Rhubarb Ginger Cocktail
Ingredients
5

cups

coarsely chopped rhubarb

¼

teaspoon

freshly grated ginger

1

and ¼ cup sugar

1

and ½ cups water

Gin

Ginger ale

Ice

Mint leaves

Lime wedges
Instructions
In a small pot, bring rhubarb, ginger, sugar, and water to a boil.

Reduce heat and keep contents to a simmer until fruit has softened and started to break down, about 20 minutes.

Using a fine mesh strainer, carefully strain rhubarb mixture into a bowl.

Pour into a bottle or jar and refrigerate until cold (up to 2 weeks).

To make cocktails I add about 2 tablespoons simple syrup to 1 shot of gin, then top it off with ice, ginger ale, mint sprig and a lime wedge.

This recipe will make 6-8 cocktails.