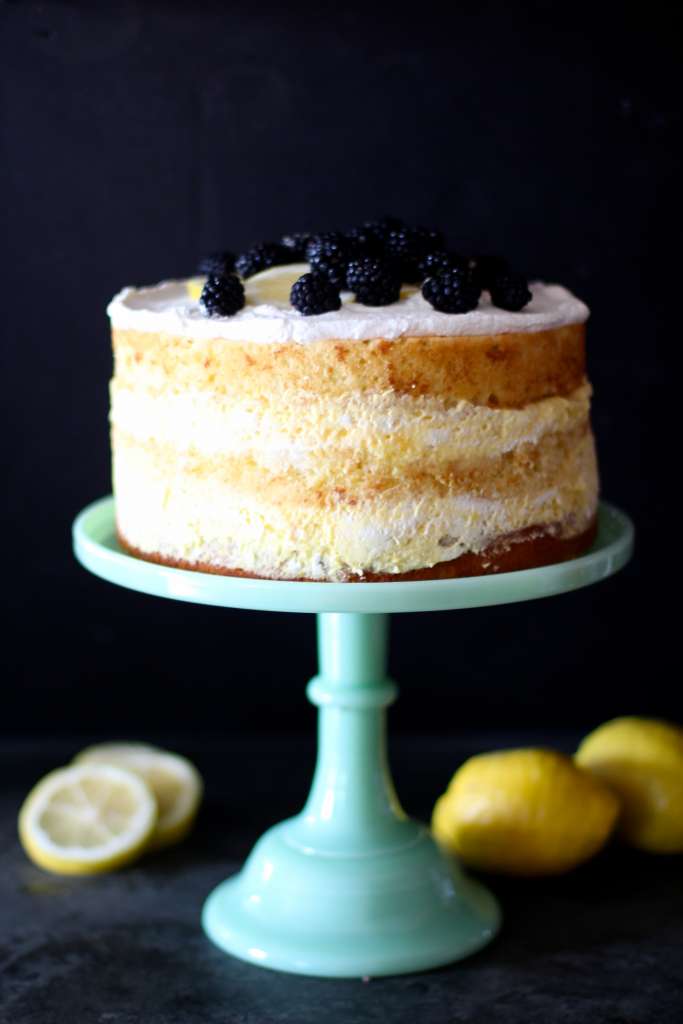 A few weeks ago I invited some friends to come over and celebrate the 3 things I love most, spring, food, and of course butter. As some of you may know, this is the second year that I am a brand ambassador for Plugrá European Style Butter. Even before becoming part of their Butter Brigade, it was my butter of choice. With the vast amount of time I spend in the kitchen, I want my edibles to be mouthwateringly delicious. A huge component of that is good quality ingredients! Plugrá Butter uses a slow-churned process that creates less moisture content and a creamier texture when compared to average table butters.This secret becomes yours for flakier pastries, unbelievably creamy sauces, rich enviable risottos, sizzling sautés, and extraordinary flavored butters.
Apart of my ambassadorship is to host a dinner party and create a menu that showcases the creamy butter. Last year, I hosted a party and used a chef inspired menu from the Plugrá Butter website. This year however I had a wonderful time creating my own butter filled menu!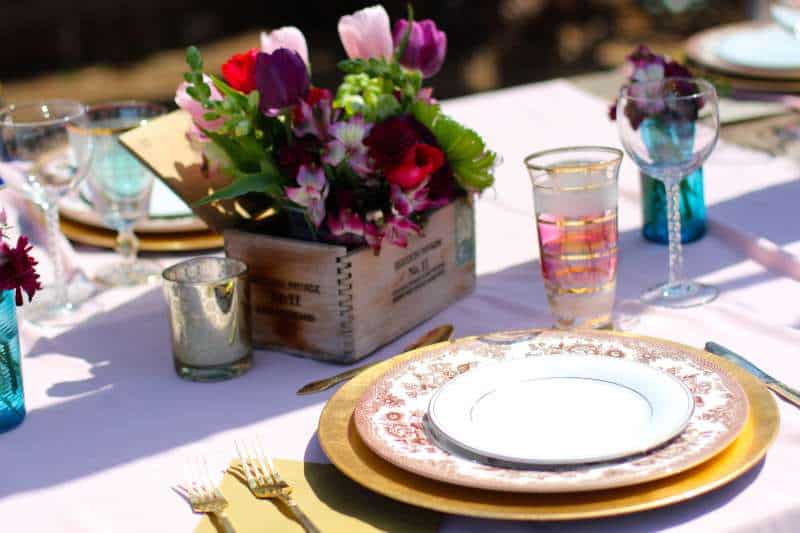 I could not have been more lucky as far as weather. It was the first day of spring and absolutely beautiful out. I set my table with pretty pink linens and vintage Italian glasses. This dinner party finally gave me an excuse to buy the gorgeous gold flat wear that I had been eyeing on Ebay for the last year!  Living in Southern California and close to the water, I felt that it was my civic duty to have a surf and turf type meal but I wanted to do it with a french flair.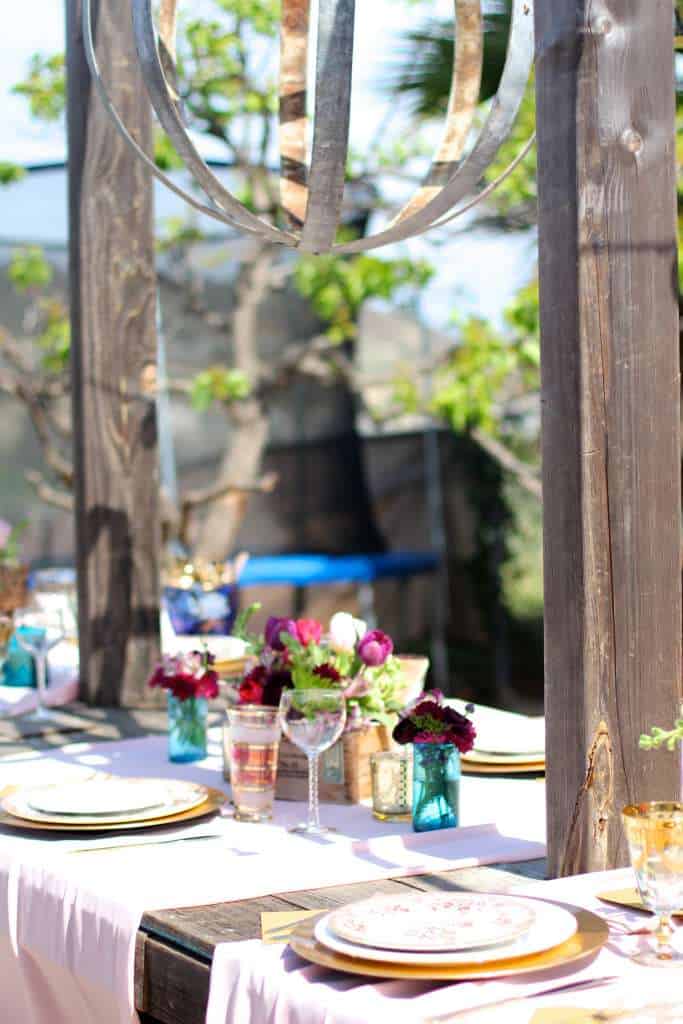 The appetizers consisted of fresh baked bread and a compound orange butter along with charcuterie and an array of french cheeses. The next course was a butter lettuce salad with large scallops fried in brown butter. The main course was a grilled ribeye steak garnished with a slab of Cafe de Paris. Cafe de Paris is a compound butter that has such a depth of flavor that it deserves its own post just to explain (coming tomorrow). I served the steaks with mashed potatoes and asparagus with a hollandaise sauce.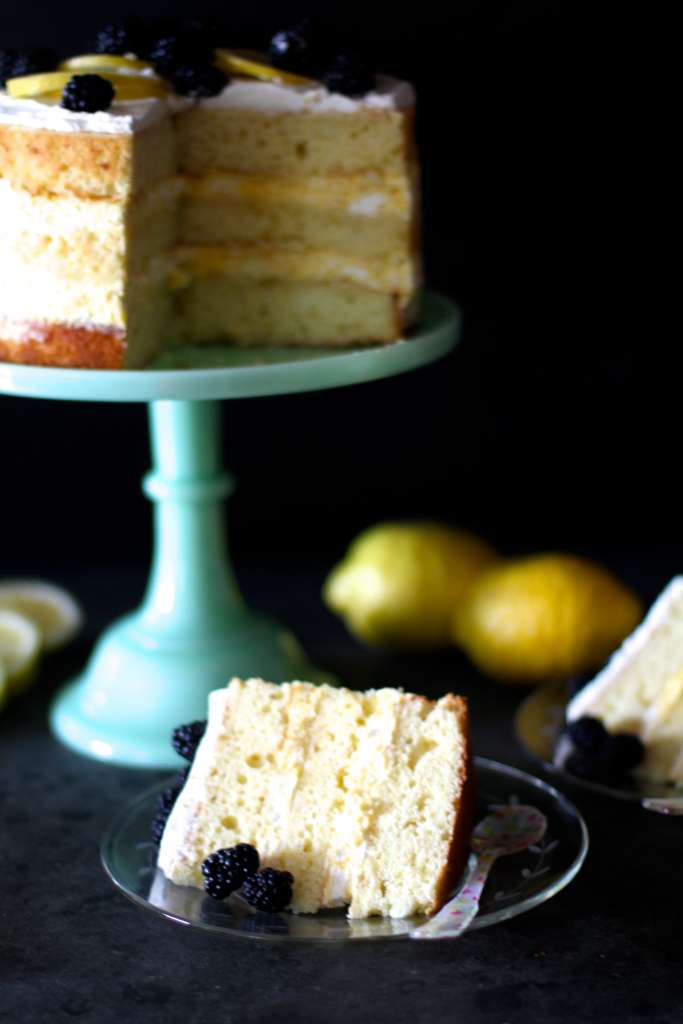 We ended the meal with this Lemon Mousse cake. Considering everyone cleaned their plates and left with a very full stomach, I will say that it was a success! I get so much joy from enjoying good food and wine with good friends!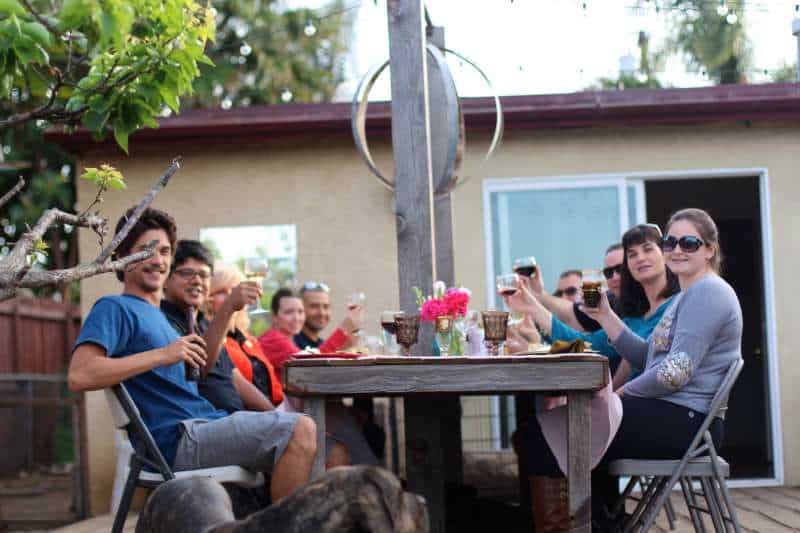 This lemon mousse cake is light and bursting with flavor. Serve it at your next brunch or party. It will be a sure hit!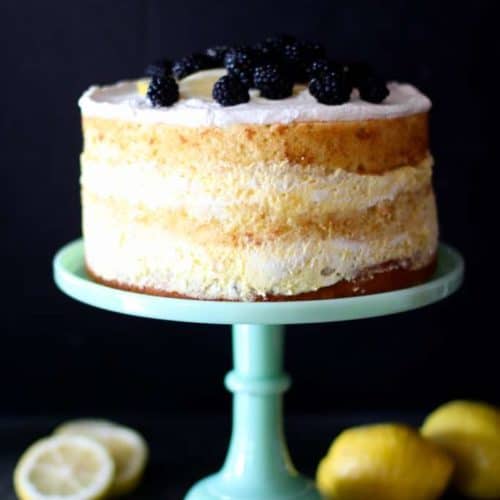 Lemon Mousse Cake
Ingredients
Lemon Cake
1

cup

Plugrá butter

(softened)

1 ½

cup

sugar

1

teaspoon

vanilla extract

2

whole eggs

, room temperature

3

egg yolks

, room temperature

2

tablespoons

lemon juice

2

tablespoons

grated lemon peel

2 ½

cups

cake flour

½

teaspoon

baking powder

½

teaspoon

baking soda

1

teaspoon

salt

1

cup

buttermilk

, room temperature
Lemon Mousse
8

eggs

1¼

cups

sugar

½

teaspoon

salt

Juice and zest of 4 lemons

1

cup

heavy cream

1

teaspoon

vanilla extract

Whipped Cream Topping

1

cup

heavy whipping cream

¼

cup

sugar
Instructions
Lemon Cake
Preheat oven to 350 degrees.

Grease 3 6- inch or 2 8-inch round pans.

Make sure all your ingredients are room temperature.

In a separate bowl, combine flour, salt, baking powder and soda and mix.

In your mixer fitted with the paddle attachment, blend butter, sugar and vanilla lemon juice and lemon peel at medium speed until pale and fluffy.

Add eggs, one at a time, scraping the bowl after each addition.

Reduce speed to low and add a cup of flour followed by ⅓ of the buttermilk.

Repeat this 3 times, until you have incorporated all the flour and buttermilk.

Pour into pans evenly and bake about 20 minutes or until a knife is inserted and when remove is clean.

Cool completely.
Lemon Mousse
In a heavy bottomed pot, add 4 eggs and 4 egg yolks. Reserve the egg whites for later.

Stir in sugar, lemon juice and lemon zest until combined.

Cook on medium heat until curd has thickened and coats the back of your spoon, stirring continually (about 10 minutes).

Remove from heat and carefully place in a bowl. Cover and refrigerate for at least one hour or until cold.

Once curd is cold, beat egg whites in a clean dry bowl until stiff peaks form.

Fold in cold curd into egg whites, carefully.

Once again in a clean, dry bowl, beat heavy whipping cream until stiff peaks form.

Fold in curd/egg white mixture.

When cake is fully cooled, layer it with lemon mousse.

*I used a 4 inch thick acetate strip to wrap around the cake and removed it before serving.

Whip remaining heaving whipping cream and sugar until stiff peaks form.

Frost the top of the cake with whipped cream and fresh berries.

*You can also just use an extra layer of mousse to top the cake instead of whipping cream.