Homemade marshmallows are the perfect holiday treat. Beautiful snow-colored squares that are pillowy soft and oh so fluffy. And you will be amazed by how they taste so much better than the packaged variety. Follow this recipe and learn how to make your very own marshmallows.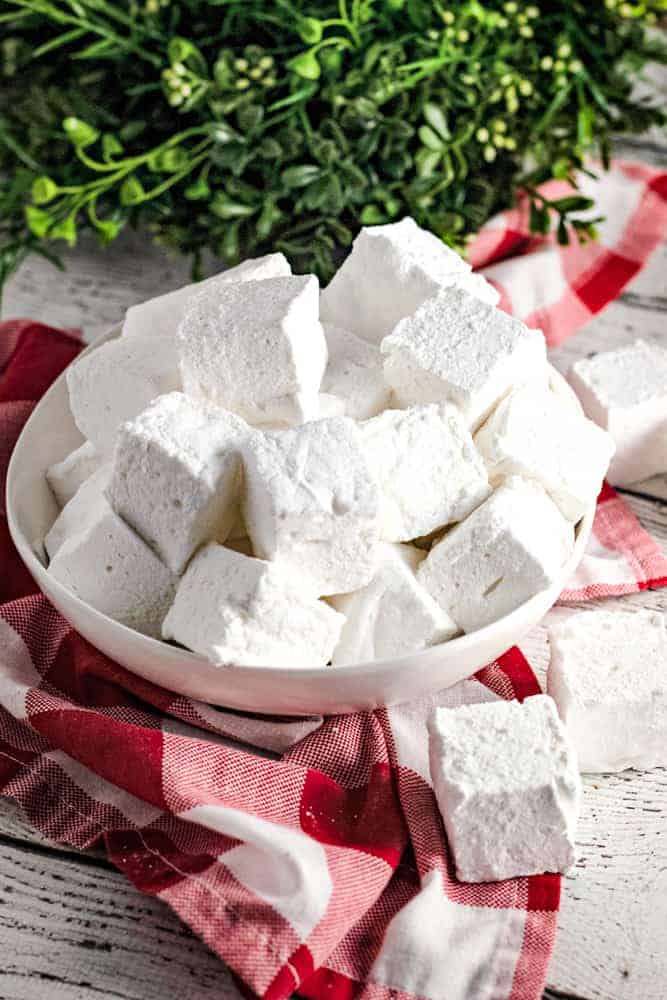 Are Homemade Marshmallows Worth It?
If making marshmallows isn't at the top of your holiday baking list, it needs to be. Not only is this recipe for marshmallows surprisingly easy, it gives you 50 of the most amazingly delectable, lighter-than-air marshmallows you've ever tasted.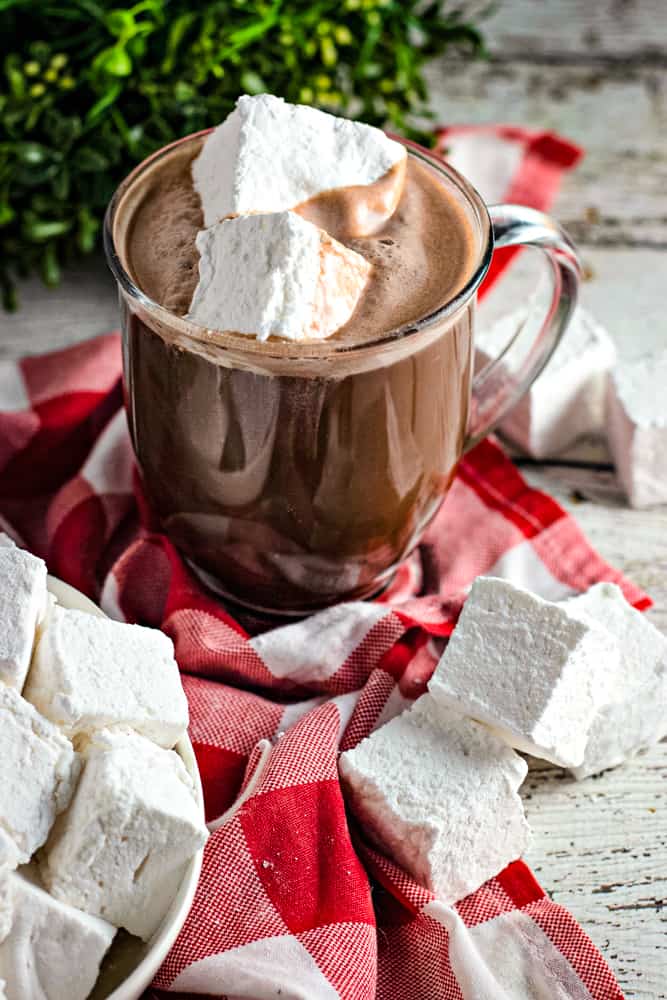 Trust me when I say once you've experienced the magic of homemade vanilla marshmallows, you'll never go back to store-bought again.
Tips for Making Homemade Marshmallows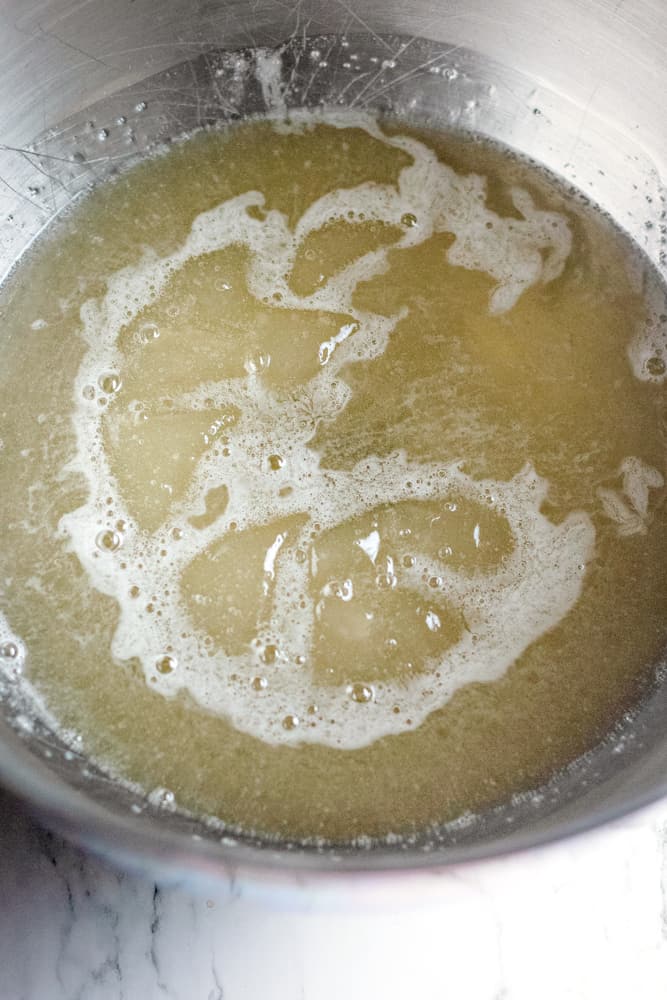 Make sure you use an unflavored gelatin powder in this recipe.
To get those little sweet vanilla bean specks, use vanilla bean paste.
When bringing the candy mixture to a boil, you'll want to use a candy thermometer to monitor the temperature and make sure it reaches 250 degrees.
I recommend using a long carving knife to cut the marshmallows into strips, then squares.
Before transferring to an airtight container, dust the marshmallows with powdered sugar or cornstarch so they don't stick together.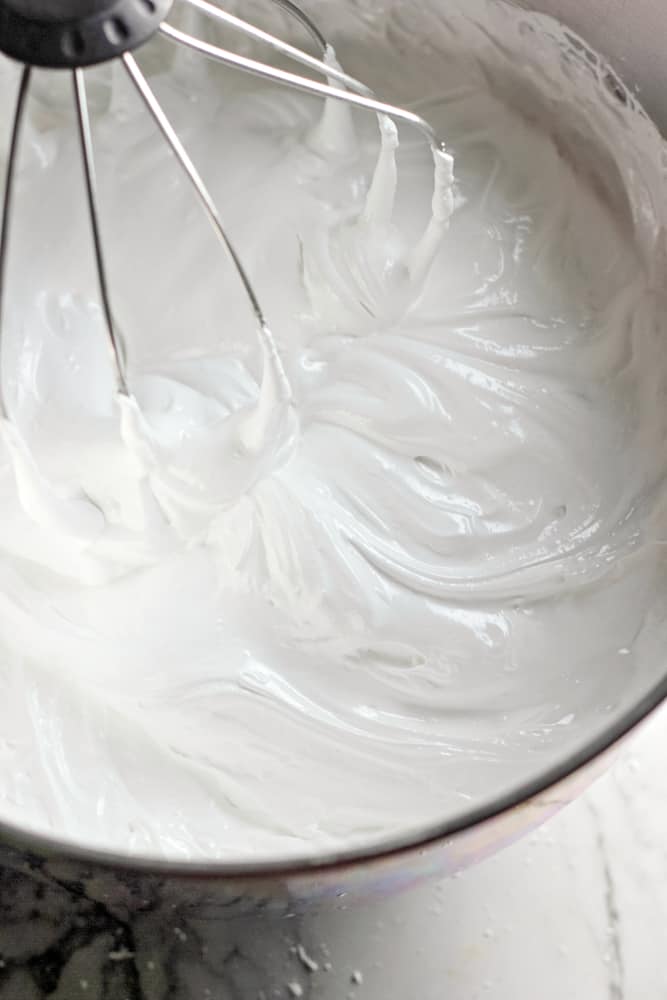 Marshmallow Flavor Variations
You can get creative and make different flavor variations. While a batch of vanilla marshmallows are a must during the holidays, I highly recommend making some peppermint marshmallows this Christmas season. Orange, cinnamon, and nutmeg are also great holiday flavor options. You can also dip the marshmallows in cinnamon and sugar instead of the powdered sugar for a fun variation.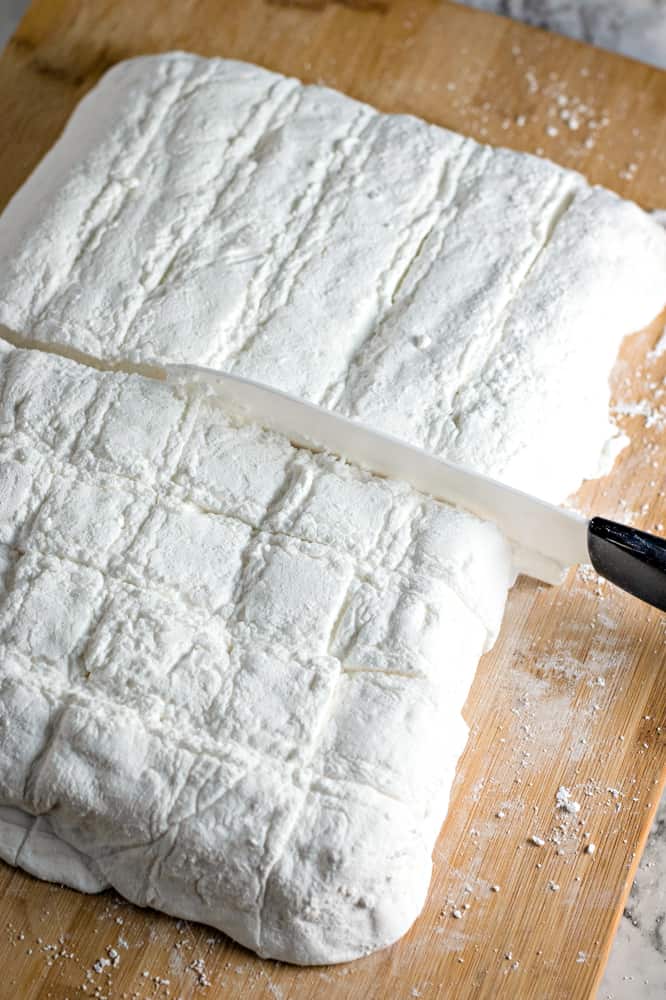 How To Use Homemade Marshmallows
Of course, marshmallows make the perfect toppers for mugs of hot chocolate. But here are a few other ways to serve up these gorgeous homemade squares:
Dip marshmallows in chocolate and package to give as edible holiday gifts.
Classic sweet potato casserole tastes even better when topped with your made from scratch marshmallows.
Your homemade marshmallows will upgrade campfire S'mores to truly amazing.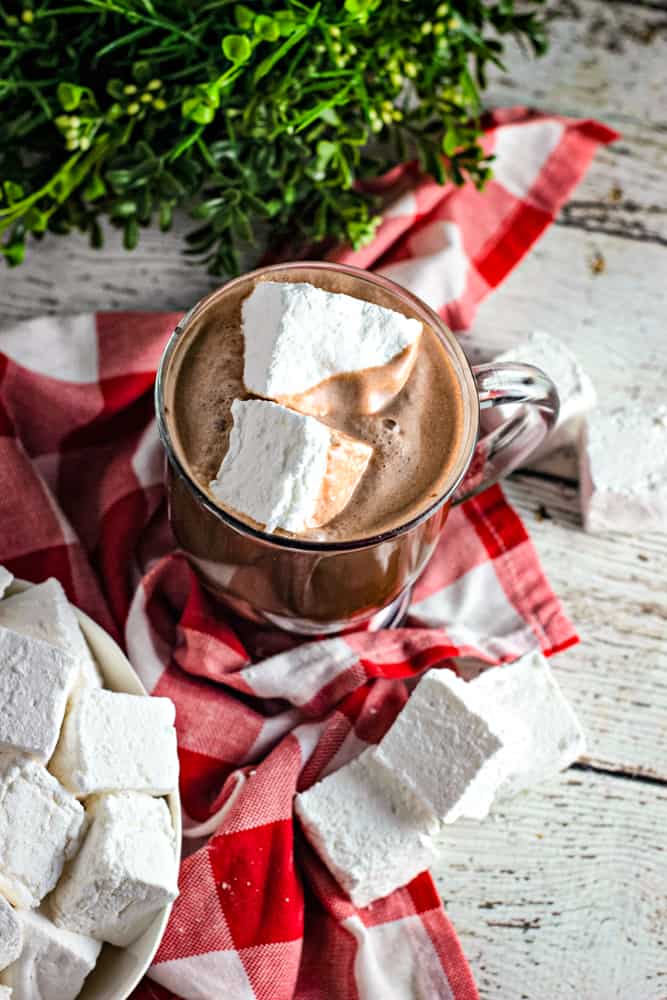 More Homemade Candy Recipes
If you love this recipe for homemade marshmallows, you'll want to try my Cherry Orange Cordial Truffles, Brown Sugar Sea Salt Caramels, and this recipe for Polar Bear Claws Candy.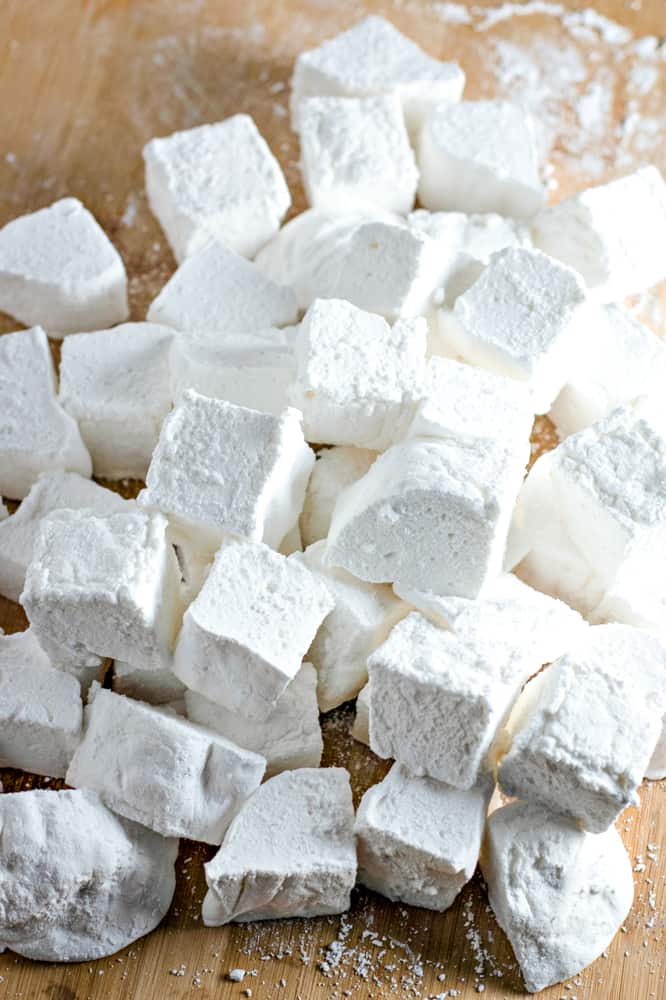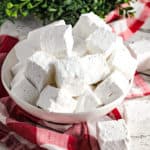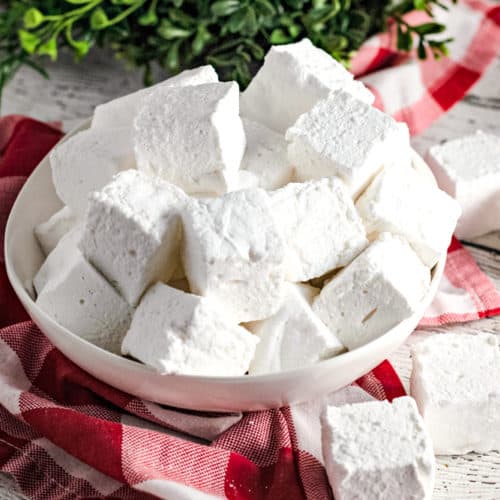 Vanilla Marshmallows
Homemade Marshmallows are light, fluffy and flavorful. Perfect for the holiday season, this recipe for homemade marshmallows is surprisingly easy to make.
Keyword:
homemade marshmallow recipe, how to make marshmallows
Servings
:
50
marshmallows
Instructions
Pour ½ cup of the water into a small bowl. Sprinkle the gelatin powder into the water; stir then set aside.

In a large pot, combine the granulated sugar, corn syrup, salt, and the remaining ½ cup of water. Bring to a boil over medium-high heat. Reduce the heat to medium and simmer, stirring often, until the candy reaches 250 degrees Fahrenheit on a candy thermometer.

Very carefully, pour the hot candy mixture into a large mixing bowl. Safety note: be extremely cautious to not splash the very hot candy onto your skin!

Add the gelatin and water mixture to the candy. Beat the candy with an electric mixer (a stand mixer is preferable if possible), starting on low speed and gradually increasing the speed to high as the mixture thickens. When the marshmallow has thickened and turned white, add the vanilla extract. Continue to beat the marshmallow on high speed until it has more than doubled in volume.

Prepare an 11x7 inch glass dish by completely covering the bottom and sides with powdered sugar. Use your fingers to press the powdered sugar up the sides of the pan. You'll want every bit of the pan to be coated in powdered sugar so that the marshmallow does not stick.

Scoop the marshmallow into the pan prepared with the powdered sugar. Use a lightly oiled spoon to smooth the marshmallow out, then sprinkle the top of the marshmallow generously with powdered sugar.

Place the pan of marshmallow in a cool, dry area to set for 8 hours.

Cut the marshmallow lengthwise into 5 long strips, then cut each strip into 10 pieces to create a total of 50 marshmallow squares. Roll each marshmallow in powdered sugar.

Store marshmallows at room temperature in an airtight container.
Recipe Video