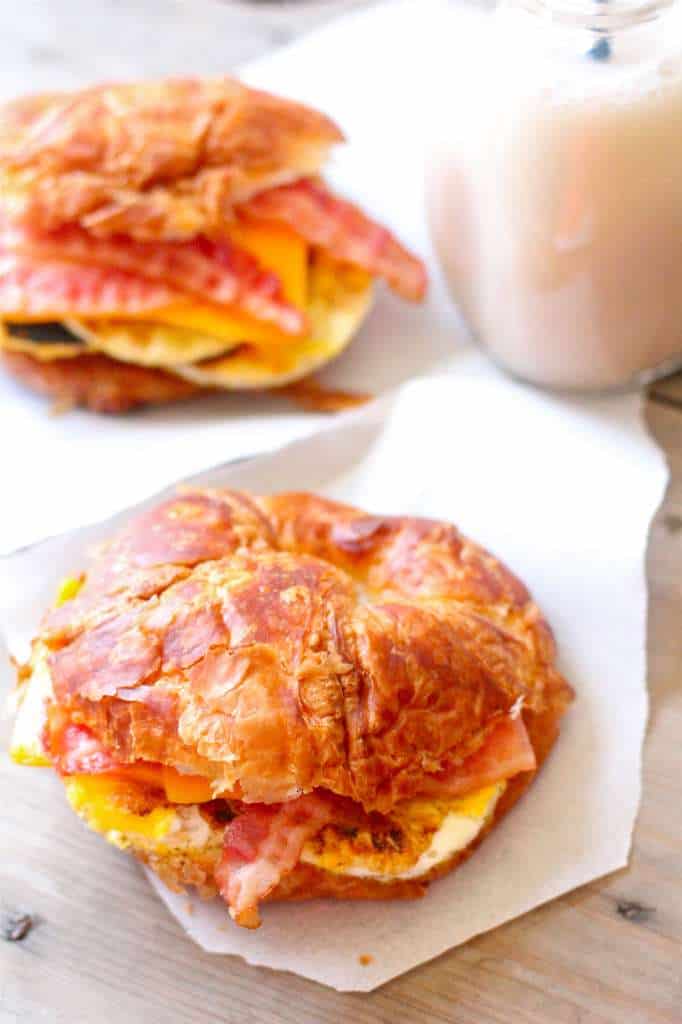 This year will be the first year that I have 2 children in school. If that is not stressful enough, they will be at two different schools, starting and ending at two different times.
In an effort to make the first few weeks go smoothly, I took a morning to prepare easy hearty breakfasts that the kids can unwrap, microwave, and eat without my help.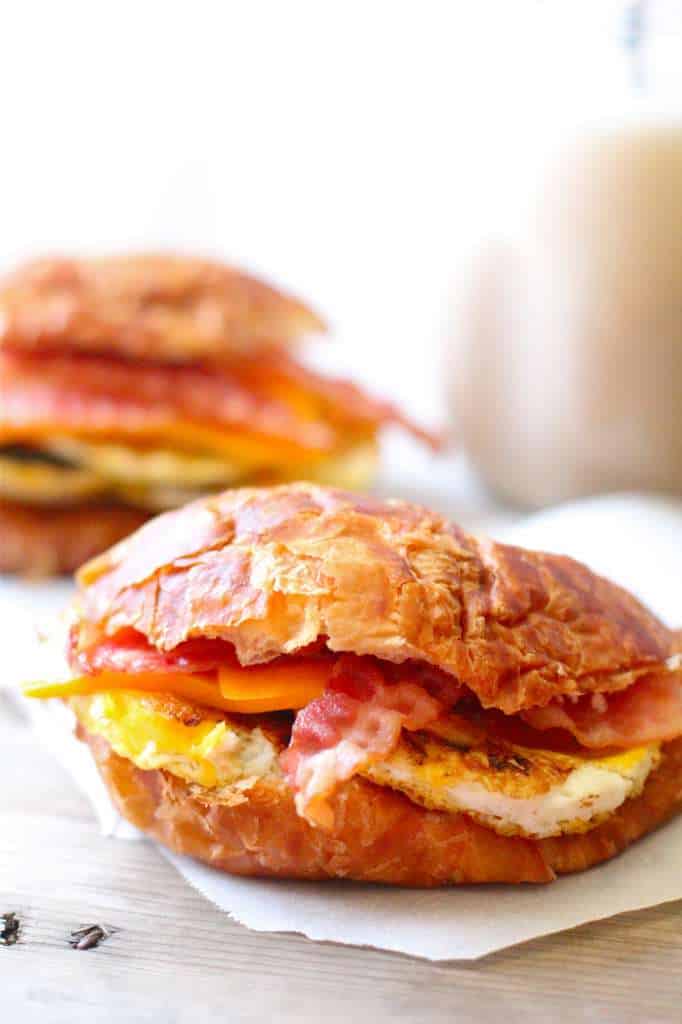 They love the prepackaged breakfast sandwiches, but I hate the price. With the help of Grocery Outlet (and their awesome deals) I was able to make 12 of these for a fraction of the cost of the prepared boxed versions.
While they are not hard to make, they are a bit time consuming, but well worth the effort for easy school mornings! Each ingredient needs to be cooked, then frozen in one layer on a cookie sheet. For example, start with the cheese. Slice desired amount of cheese and place on a cookie sheet. Freeze for 1 hour. Follow with the bacon or sausage…cook then freeze, etc etc. This is done to eliminate a soggy breakfast sandwich. When everything is frozen individually, you can layer the sandwich, wrap in wax paper then saran wrap, and stick in the freezer. When you are ready to eat, remove from the freezer, remove plastic wrap, microwave for 2 minutes and you have a sandwich that tastes like it has just been cooked. You can also make these with english muffins!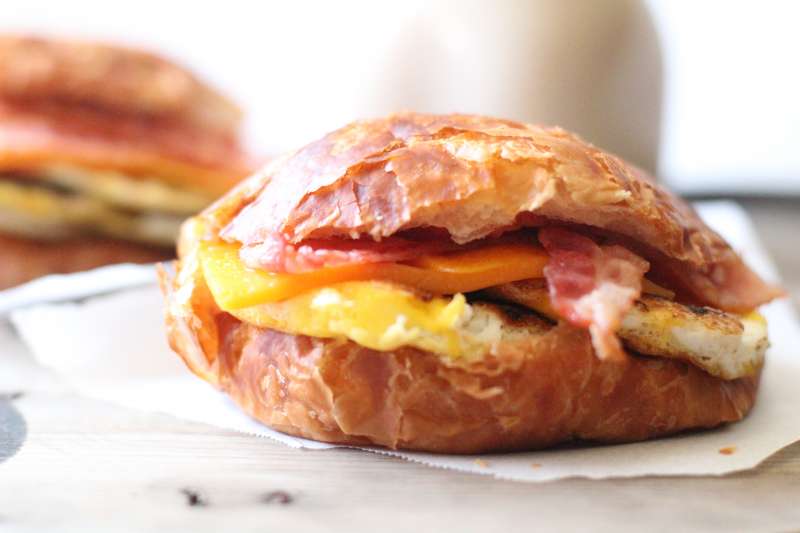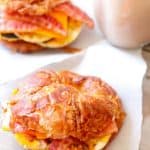 Frozen Croissant Breakfast Sandwiches
Ingredients
10

eggs

1

pound

of bacon

12

slices

cheese

12

croissants
Instructions
Slice croissants in half, and freeze on a lined cookie sheet until frozen.

Cook bacon, drain then freeze on a lined cookie sheet until frozen.

Freeze slices of cheese (in a single layer) on a lined cookie sheet until frozen.

In a small bowl, scramble raw eggs.

Heat a large greased pan and add eggs.

After about 4 minutes, turn the eggs (it will look like a huge pancake)

Cook for another 3 minutes.

Remove large egg (pancake looking) and place on large cutting board.

Using a 3 in diameter round cup or cookie cutter, cut out egg rounds.

Freeze on a lined cookie sheet until frozen.

Once everything is frozen, assemble the sandwiches.

Wrap sandwiches in wax paper, then plastic wrap and freeze for up to 3 weeks.

When ready to eat, remove plastic wrap and microwave for 2 minutes.
This is not a sponsored post, however I was given a gift card to review the store.