This sponsored post is brought to you by Cacique and Society Culinaria.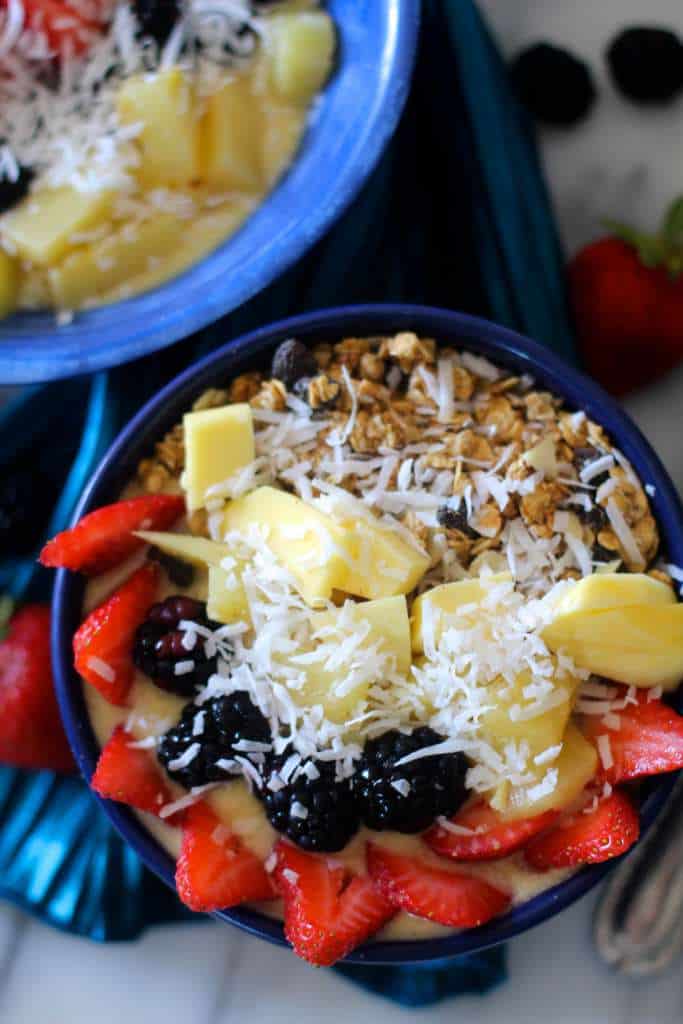 Last year we started a new weekend cooking routine, in an effort to avoid the endless "I'm bored" comments of the weekend. Every Saturday my daughter finds a recipe, shops for the ingredients, and prepares the meal with little help from me. My 4 year old is tasked with dessert which somehow always is a mango smoothie aka Mango Lassi. Where and how he thought of that is unknown to me, but we have all taken quite the liking to it. So much so, that it is now quite often requested for breakfast.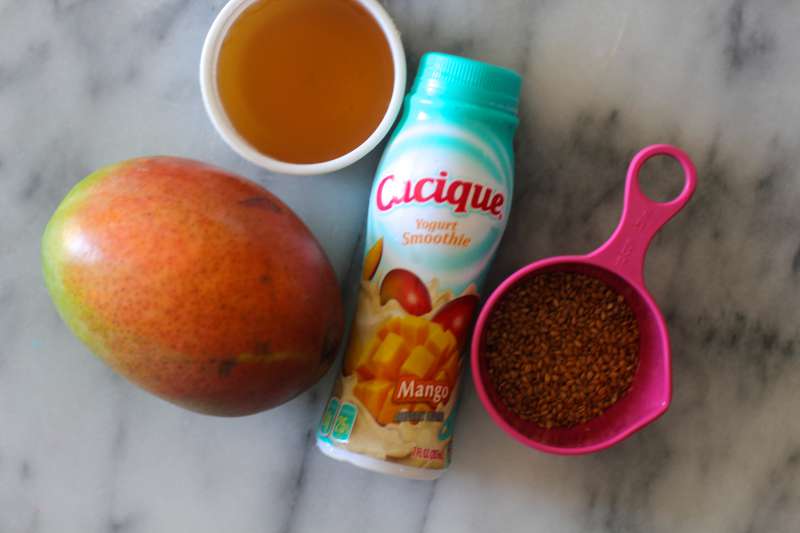 Since my kids are such big eaters, I like to make sure that they get a good hearty breakfast in them before they leave for school. Otherwise I risk having 3 ravenous demons come 3 o'clock.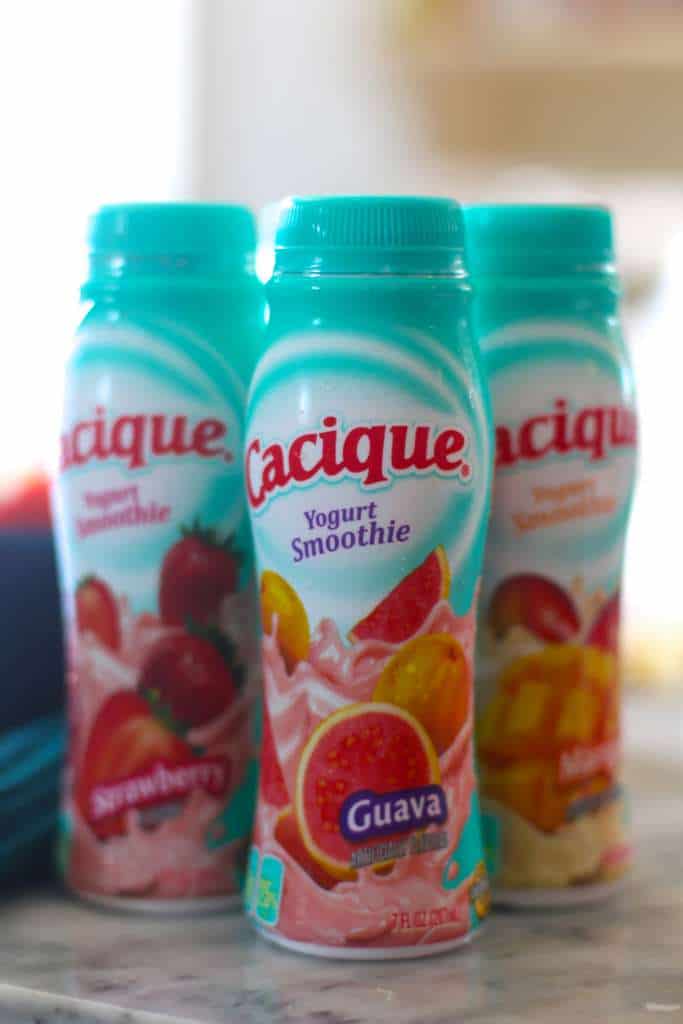 When I came across Cacquie Yogurt Smoothies the other day at our local market, I was instantly excited. These yogurt smoothies are rich in protein: 8 grams, an excellent source of calcium (25% of Daily Value) and probiotics, and low in calories and cholesterol. While delicious on their own, I love combining them with fresh fruit and turning it into a smoothie breakfast bowl.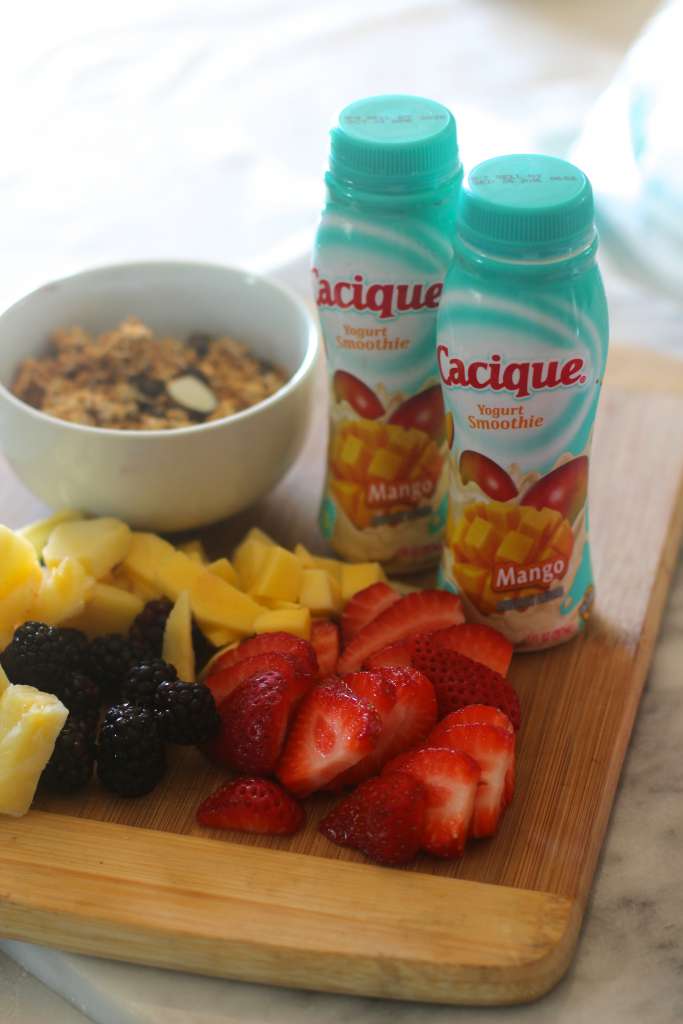 This Mango Lassi Breakfast Bowl is not only fulfilling but uber delicious. Blended with fresh mangos, flax seed, and local honey, then topped with fresh fruit, granola, and some dried coconut, one bowl will keep you going all day! It is a great and easy way to kick start your morning!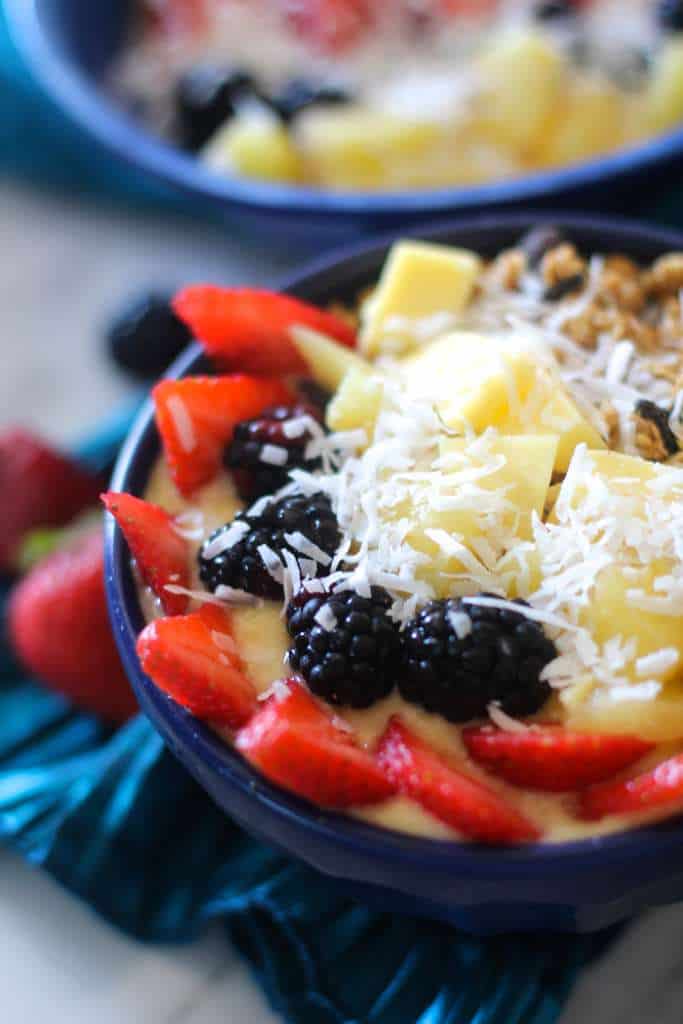 Cacquie Yogurt Smoothies also come in a wide variety of flavors including Guava and Strawberry. They also offer Yogurt Smoothies with cereal, which are equally delicious! Make sure to pick a few up the next time you are out for a quick on the go breakfast or an added burst of flavor for your smoothies! Enjoy!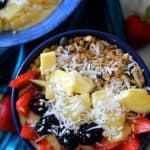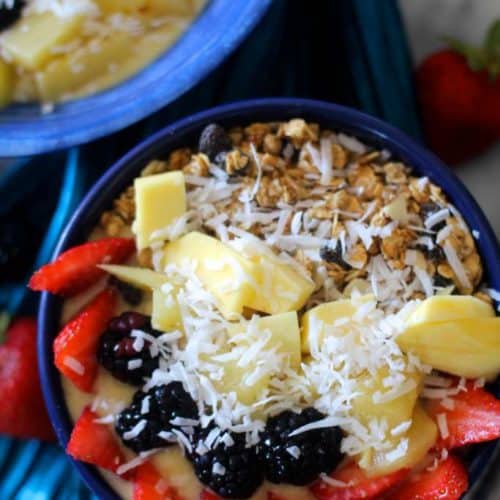 Mango Lassi Breakfast Bowls
Ingredients
1

mango - peeled

, seeded and diced

1

cup

Cacique Mango Yogurt Smoothie

¼

cup

honey

½

cup

ice

1

tablespoon

flaxseed

(completely optional)

Fruit and granola for topping
Instructions
In a blender, combine diced mango, Cacique Mango Yogurt Smoothie, honey, flaxseed (again optional), and ice.

Blend ingredients until smooth.

Pour into bowl and top with granola, fresh fruit, and dried coconut if desired.

Enjoy immediately.