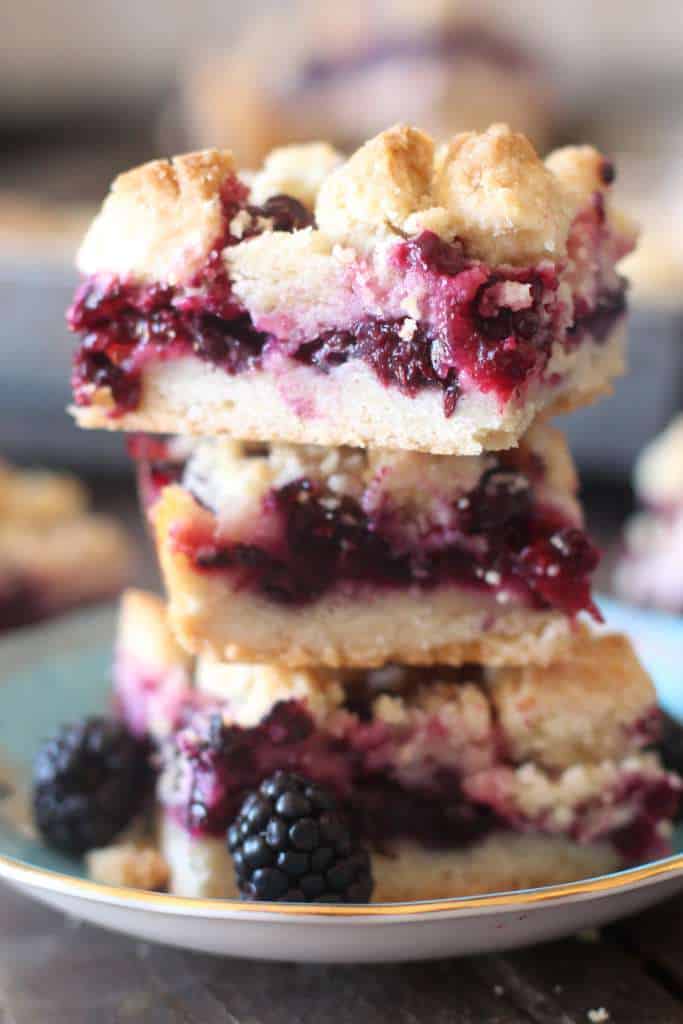 Have you ever needed just a few items at the store, but completely dreaded making an appearance in society that day. Or, are in desperate need of groceries because you teen miraculously devoured an entire week's worth of snacks in one day, but you know that if you lug all the kids with you, your bill will be triple what it should have been? I am sure you have all been there too. As much as I love to shop, there are times where I need to just get in and out of the store.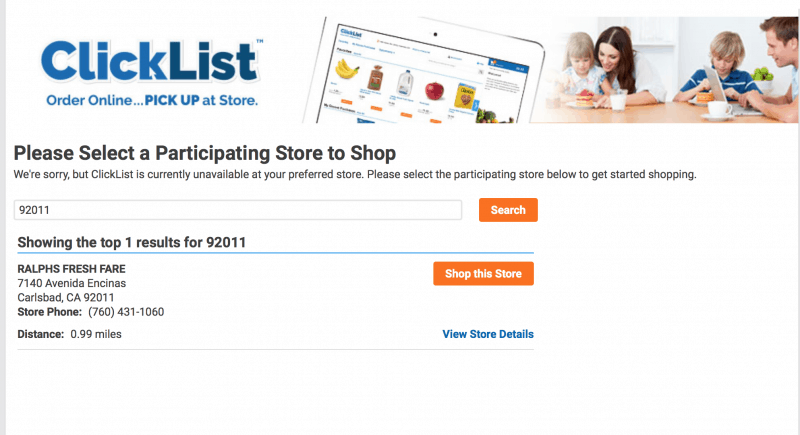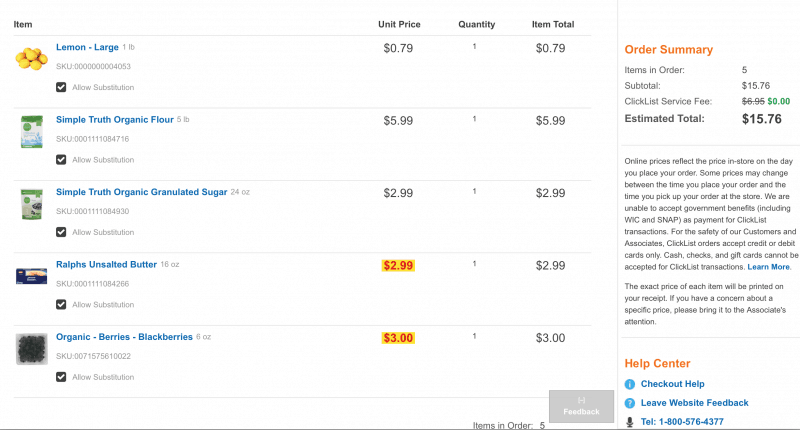 Thankfully, the kind folks at Ralphs get it. They know that we are busy and they have taken grocery shopping to a whole new level with Click List. This new online shopping tool allows you to shop online for over 40,000 items in store, including fresh meat and produce, schedule a pick-up time that fits into your schedule,and pick up and pay for your items at the store, all without leaving your vehicle! There is a fee of $6.95 to use this service, however it is waived the first time you use it. What's even better is that you can link your Ralphs' card to the account and use coupons, get points, and more!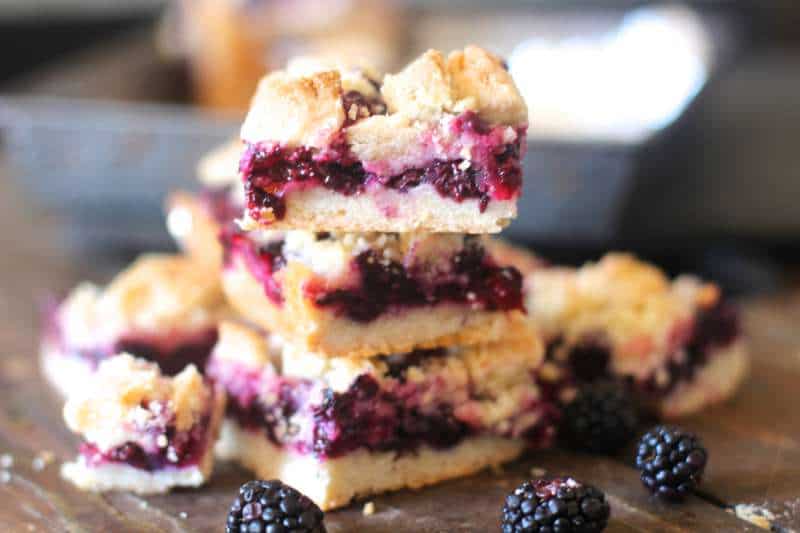 I had an upcoming dinner invitation to a friend's house, so I thought I would make these simple yet delicious Blackberry Crumb Bars. The online ordering process is extremely easy. I simply typed in the items I needed in the search bar, pick out the type and quantity, picked a pick up time, then completed my order. Everything I needed to make this dessert was ordered at home, then delivered and loaded into my car! I tried to take the clerk home with me to help unload and put the groceries away, but unfortunately he said that that was not part of Click List 🙂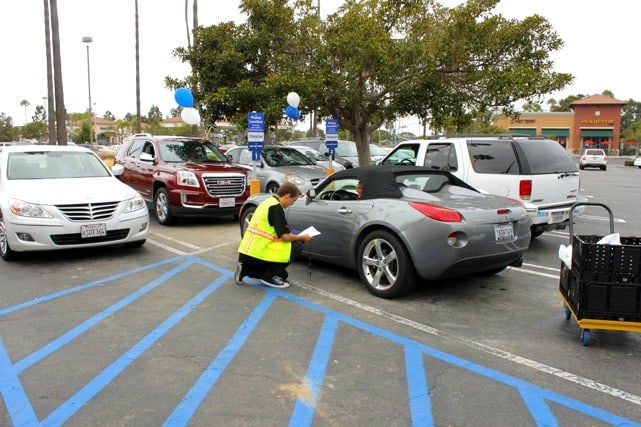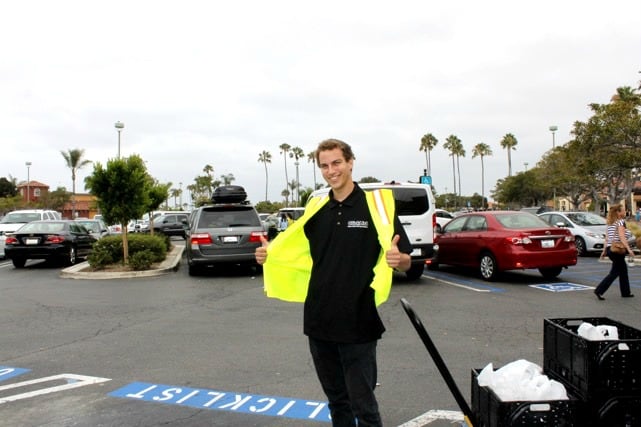 Ralphs has taken on a new meaning to the term "Take-Out". I can seriously see myself using this new way of shopping on busy nights when I am running the kids around to all of their extra-curricular activities. Just think of the possibilities....waiting in the dreaded never-ending pick up line can now be your time to do your online shopping! Add a roasted chicken and some mashed potatoes, schedule the pick up for after all the sports practices and bam! You have officially just killed two birds with one stone! Which means only one thing....you have more time for yourself during the day! Oh the books I can read!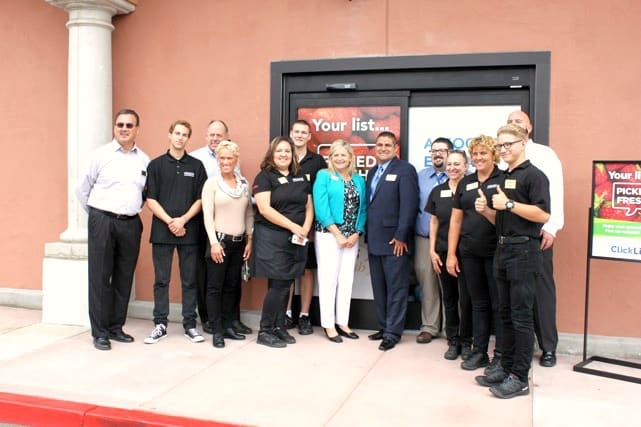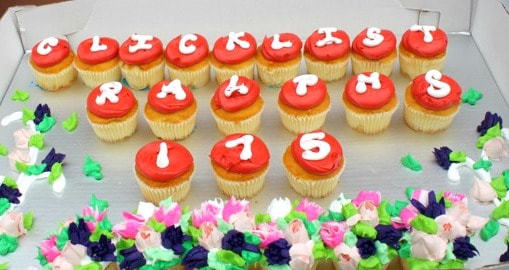 To test out the new Click List, we headed over to Ralphs in Carlsbad on launch day. It was so fun to see the store's employees' excitement. Even the top guns of the company came out to celebrate! Click List is really something they are proud about, and rightfully so as they are making our life so much easier!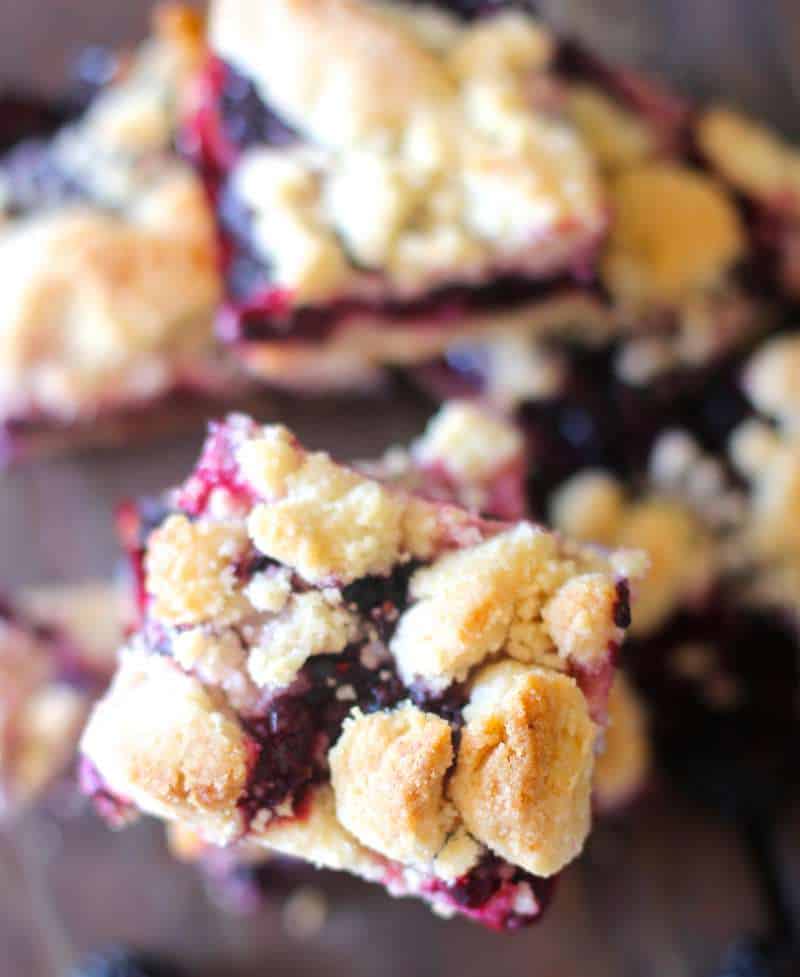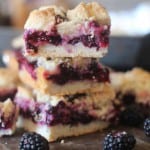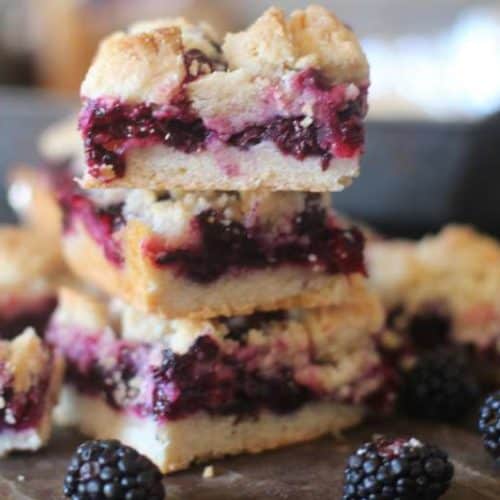 Lemon Blackberry Crumb Bars
Ingredients
1

cup

granulated sugar

1

teaspoon

baking powder

3

cups

all-purpose flour

¼

teaspoon

salt

1

cup

cold unsalted butter

(2 sticks), sliced

1

egg

Zest and juice of one lemon

4

cups

fresh blackberries

½

cup

white sugar

4

teaspoons

cornstarch
Instructions
Preheat oven to 350 degrees. Line a 9x13 inch baking sheet with parchment paper or spray with nonstick cooking spray.

Using a food processor, pulse sugar, baking powder, salt, and flour until mixed.

Add cold butter slices and pulse until small pea sized clumps form.

Add egg and ½ of lemon zest to dough and pulse until combined. Dough will be crumbly.

If you do not have a food processor, sift together sugar, baking powder, salt, and flour. Using a pastry cutter, cut in butter to flour mixture. Add egg and half of lemon zest until you have a crumbly dough.

Press half of dough into the pan.

Mix blackberries with lemon juice, sugar, and cornstarch.

Sprinkle blackberry mixture over bottom crust.

With remaining dough, sprinkle over blackberry mixture.

Bake for 45 minutes, or until top has slightly browned.

Cool for 10-15 minutes then chill for 1 hour (not obligatory but recommended) before cutting into bars.
This post has been sponsored by Ralphs. All opinions are 100% my own.