Thank you Castello Cheese for sponsoring this post. Castello Cheese makes entertaining easy with its range of flavors.
Cheese boards are just the thing for holiday entertaining! And homemade buckwheat crackers are the perfect addition.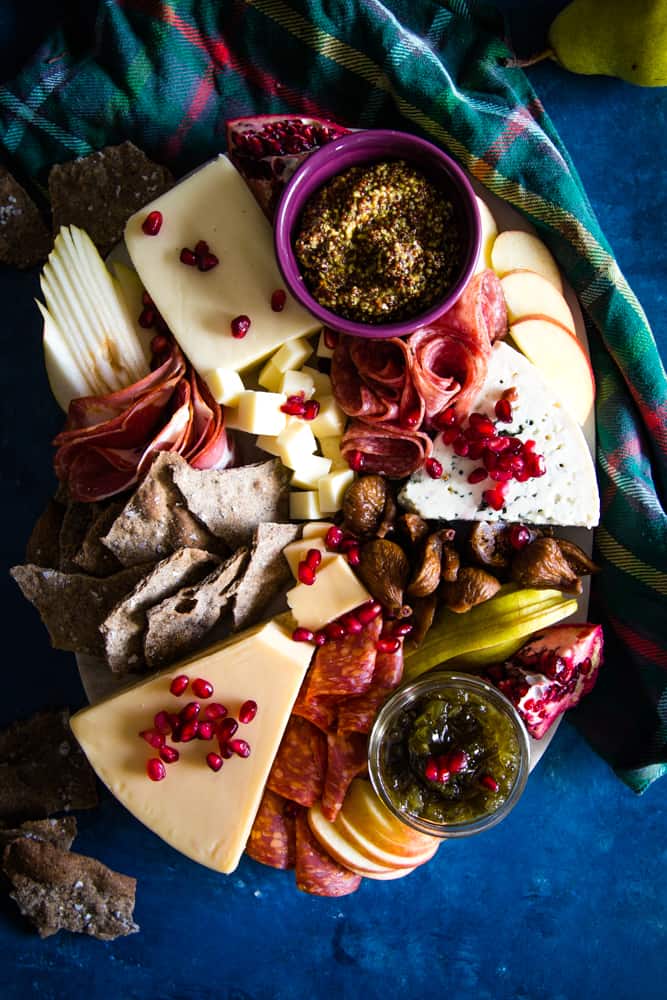 With holiday party season just around the corner, I am assembling a list of all my essential recipes. My favorites are the ones that are simple to prepare, easy to serve, yet full of amazing flavor. And my go-to appetizer this time of year? A bountiful cheese board that includes my homemade buckwheat crackers.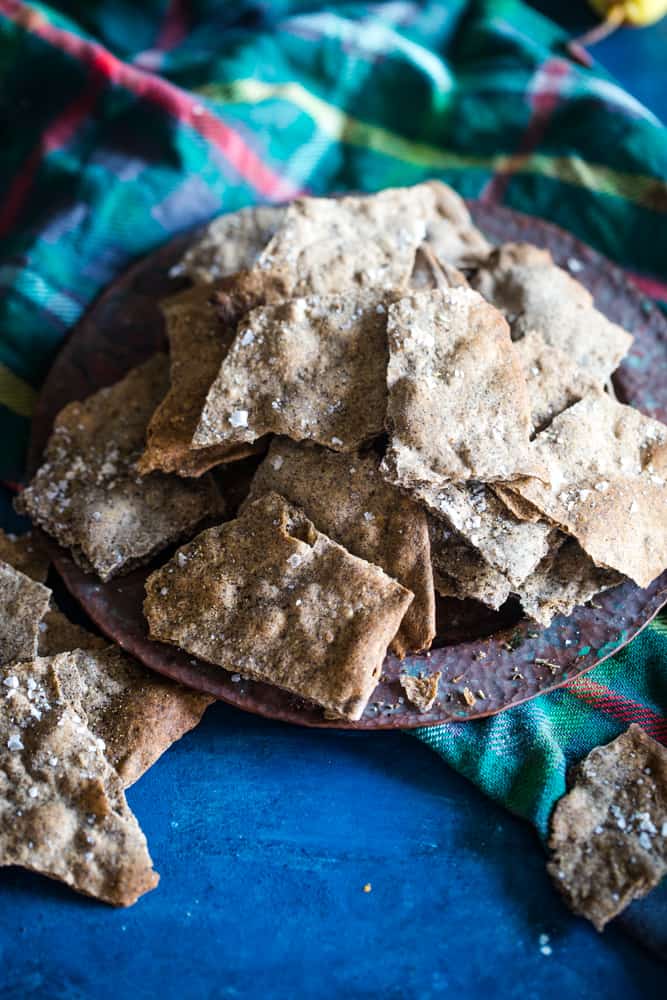 I'm a fan of serving cheese boards all year long, but they really do shine when it comes to holiday entertaining. Whether you're hosting a big holiday dinner, throwing a casual cocktail party, or contributing to a potluck event, a big tray of assorted cheese and crackers is always a hit.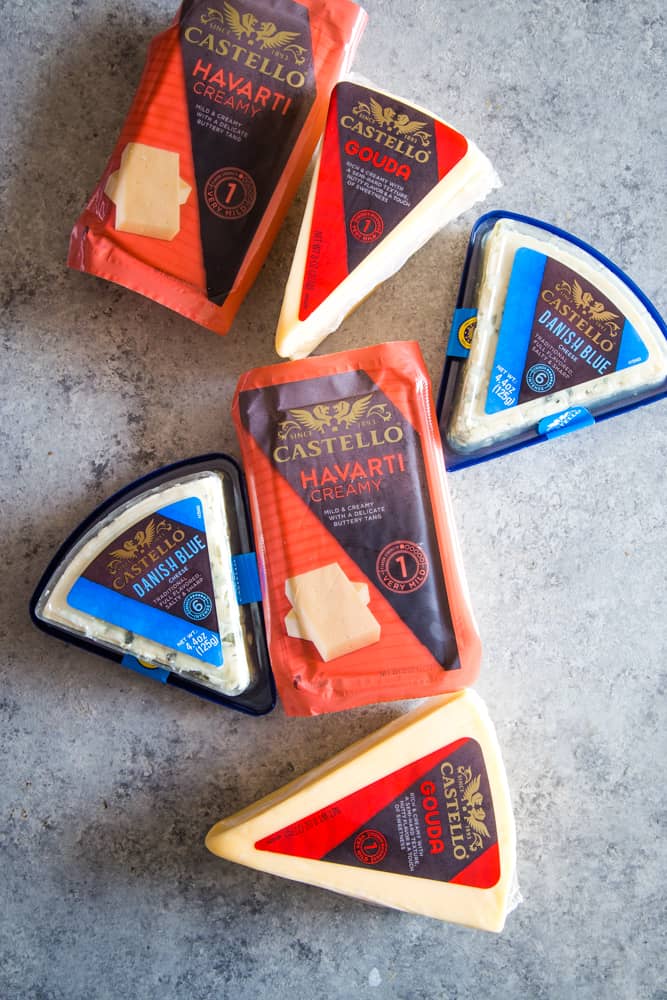 How Much Cheese Do You Need For A Cheese Board?
I recommend planning on at least 2 ounces of each type of cheese per person. This means if you are serving 10 guests, you'll need 20 ounces of each variety of cheese. And you'll want to include a nice range of cheeses with distinct tastes, different flavors and textures.
Fortunately, Castello Cheese has more than 40 different varieties to choose from, so there will be something for everyone. You can find Castello Cheese in the specialty cheese aisle of the grocery store. Click here to find a location near you.
And the best thing to serve with your selection of cheeses? These hearty and versatile buckwheat crackers.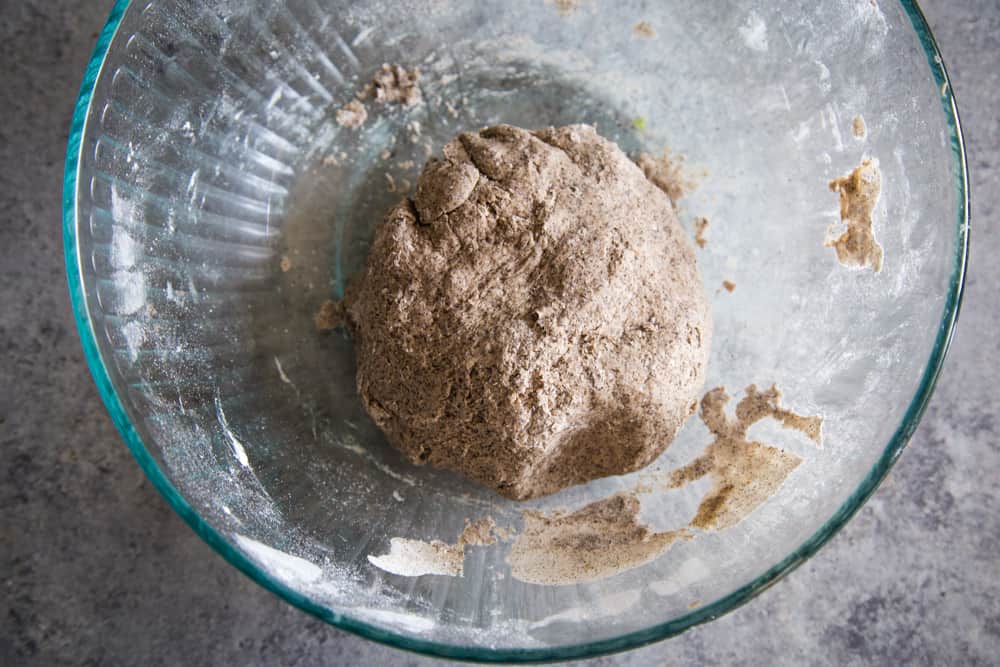 What is Buckwheat?
Ironically, buckwheat is not actually wheat. Buckwheat is a seed, not a grain, so it is gluten-free and suitable for people with gluten sensitivities, including Celiac Disease. It has an earthy and nutty flavor, and some may even detect a bit of bitterness.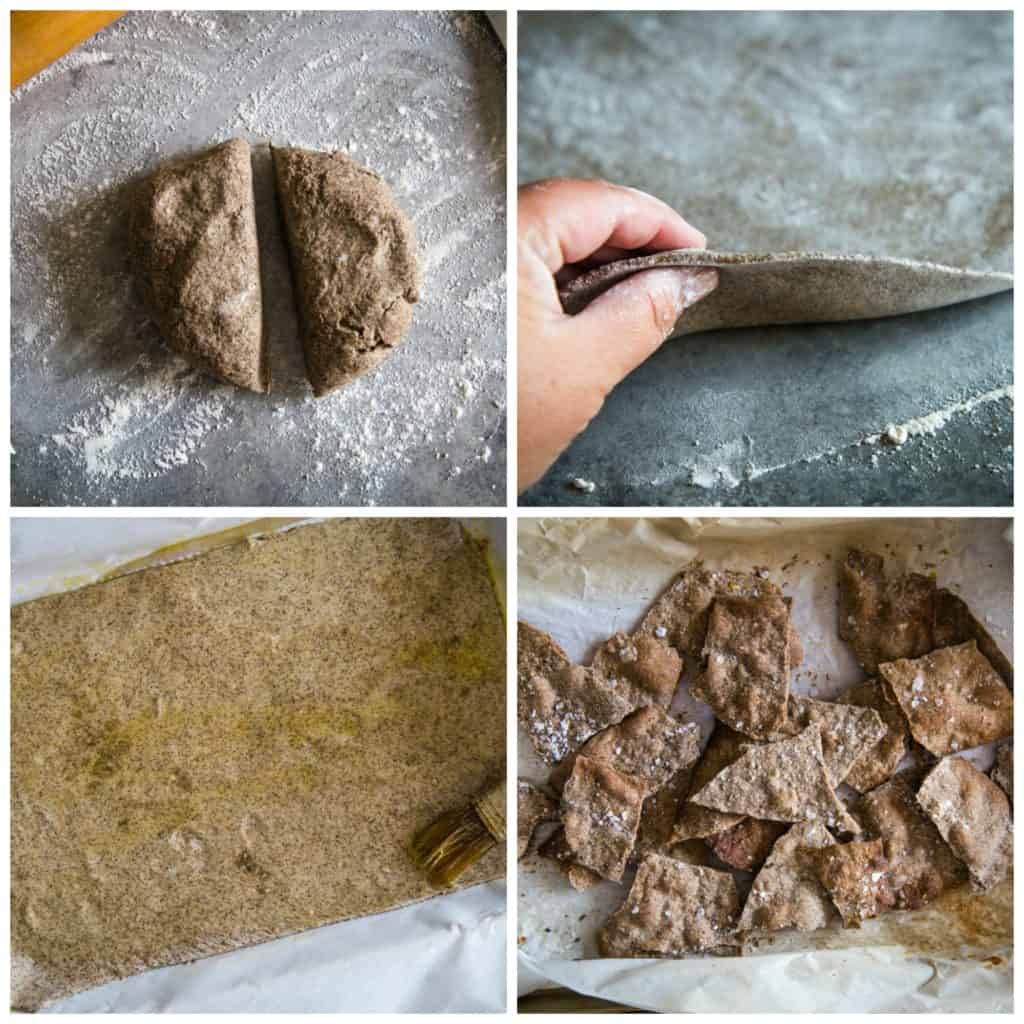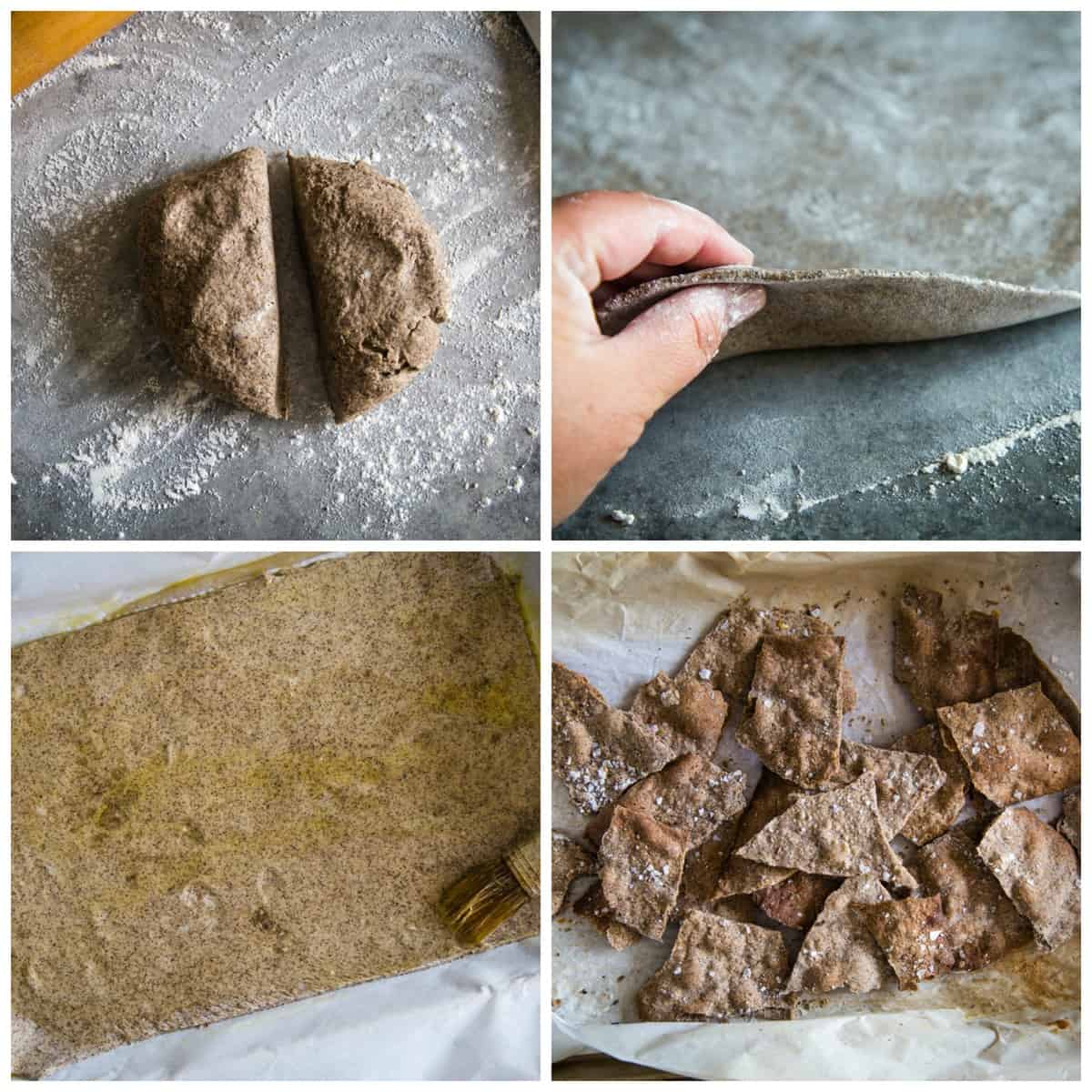 I find that making these crackers using a combination of buckwheat flour and all-purpose flour provides a nice flavor balance that complements many different types of cheeses. If needing to keep them gluten-free, make sure to use a gluten-free all-purpose flour.
Tips For Making Buckwheat Crackers
To prevent dough from sticking to your rolling pin, place a second floured sheet of parchment on top of the dough.

Make sure to get your dough paper-thin when rolling to prevent thick chewy crackers.

You can swap the dried thyme for rosemary, sage, basil, or Herbes de Provence.

Use a pizza wheel to section the dough into small squares before baking, if desired. This will make it easier to break into individual crackers.

I like rustic looking crackers, so I just break them up after they have cooled.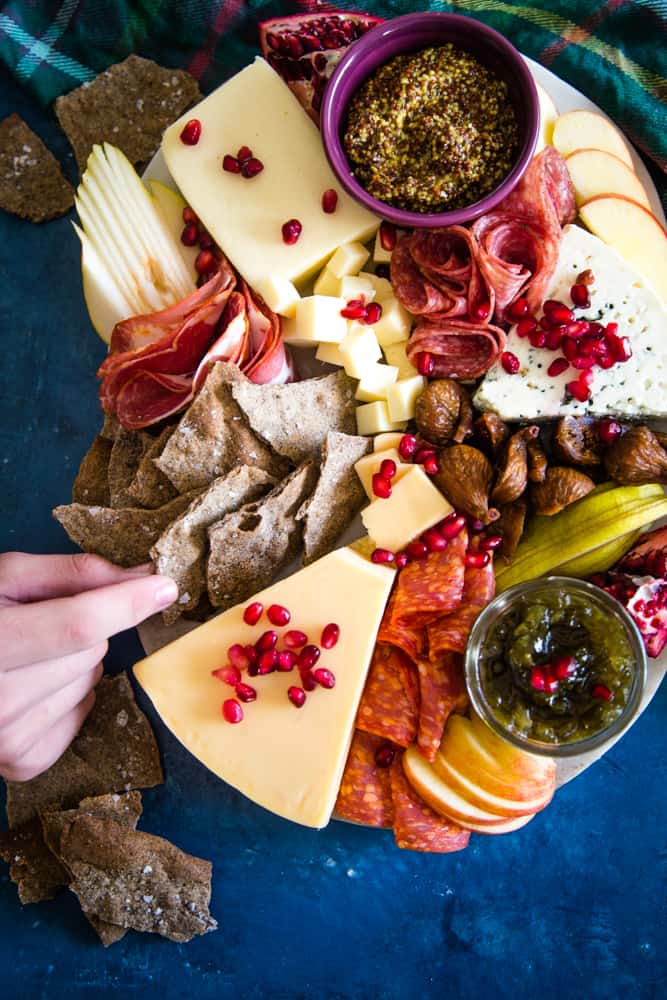 More Holiday Recipes
Looking for more tried-and-true holiday recipes? Check out my Pumpkin Spice Coffee Cake, Gingerbread House Cake, and this recipe for Cordial Cherry Orange Truffles.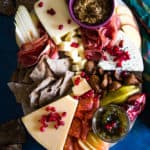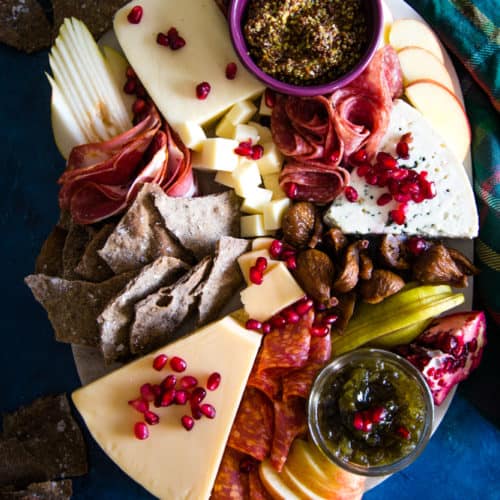 Buckwheat Crackers
A nutty homemade cracker that is perfect for cheeseboards!
Ingredients
1

cup

buckwheat flour

1 ½

cups

all-purpose flour

½

cup

cornstarch

¼

cup

olive oil

1

cup

water

ice cold

Topping

2

teaspoons

olive oil

½

teaspoon

flaked sea salt

½

teaspoon

freshly ground pepper

¼

teaspoon

dried thyme
Instructions
In a medium bowl, whisk together all the dry ingredients. Pour in the water and olive oil and stir until the flour mixture is wet. Use clean hands to knead dough into a cohesive ball. Wrap ball in plastic wrap and let sit for 30 minutes.

When ready to bake, preheat oven to 425 degrees.

Cut dough in half and cover the reserved half with plastic wrap until you are ready to use.

On a lightly floured surface (or parchment paper) roll dough out to a ⅛-inch thickness.

Transfer dough to a parchment-lined baking sheet and brush with 1 teaspoon of olive oil. Sprinkle with toppings.

If wanting more uniform crackers, cut into 1-inch squares and place on baking sheet.

Bake crackers for 13-15 minutes, or 9-10 minutes for small squares.

Repeat with remaining dough.

Cool completely before breaking into small pieces.

Store crackers at room temperature in an airtight container for up to 2 days.