Tired of the same old zucchini bread? Then this recipe for Summer Squash Lemon Bundt Cake is just what you need! Delicious moist bundt cake with a burst of bright lemon flavor is like a slice of summer on a plate. A delicious way to sneak some extra vegetable servings into your kids diet too.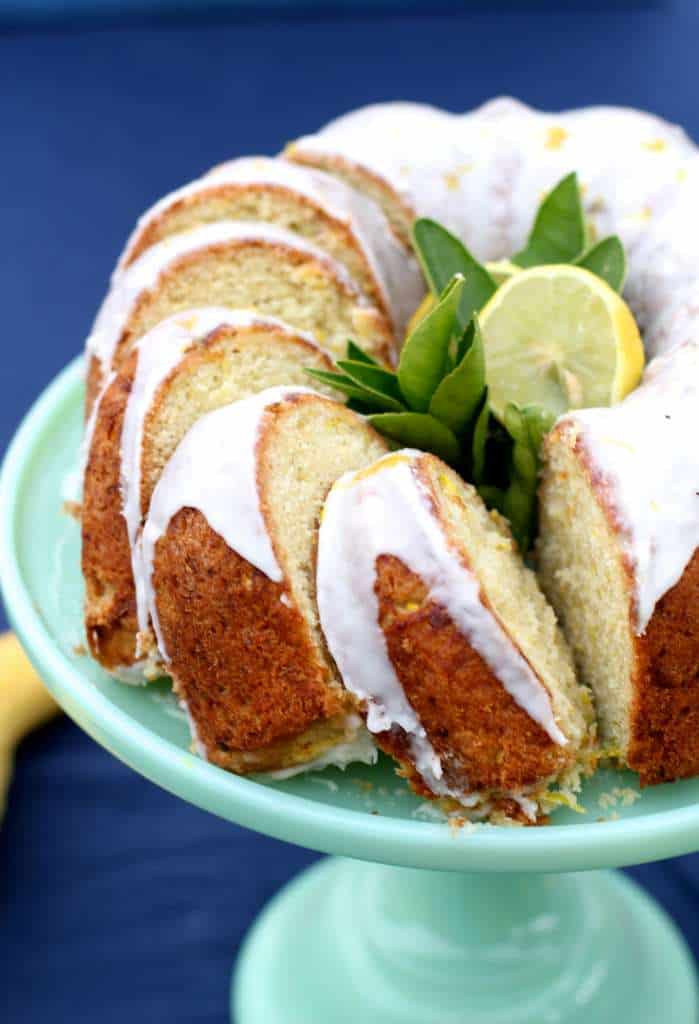 It is officially summer and our garden is bursting with beautiful summer squash. I have been cooking up a storm to keep up with supply, but if any of you have any recipe suggestions, please send them my way! Seriously, there is only so much grilled and sautéed summer squash that my family can take.
And up next on my garden harvest list is tomatoes, so I'd love to have you share your favorite tomato recipes too!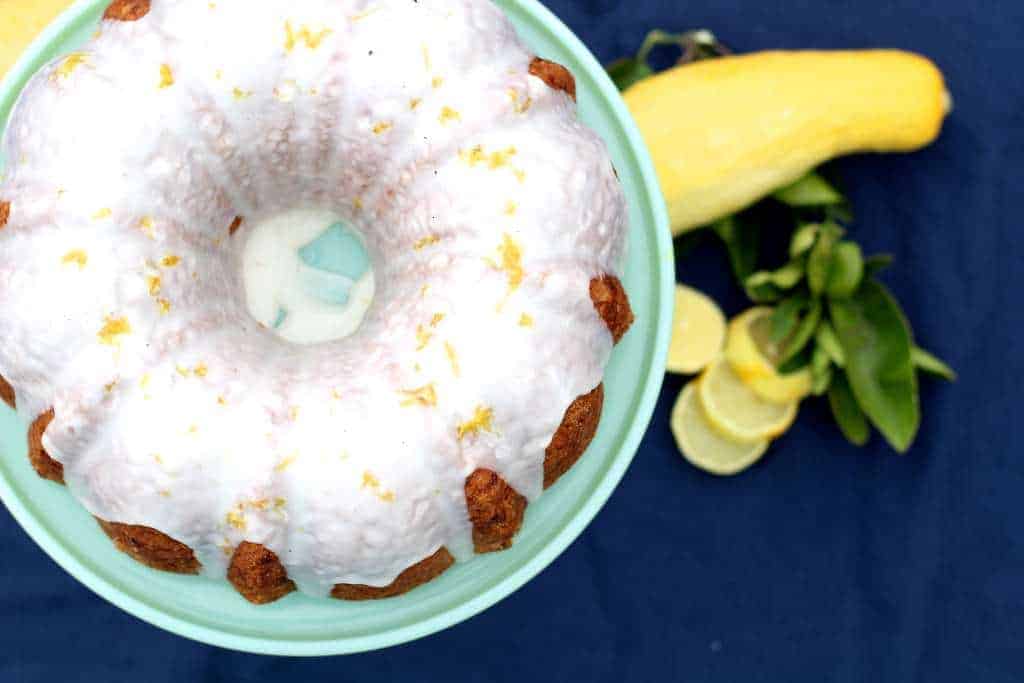 Growing up I despised squash, yet my mother still made it almost every night. I swear that woman never cooked, but when she did it was zucchini. I tried every scheme under the sun to avoid eating those things. Although I am still not a huge fan of zucchini, I have definitely grown to love gorgeous yellow summer squash.
What Exactly is Summer Squash?
There are two main varieties of yellow summer squash, straightneck squash, which essentially looks like a yellow version of zucchini, and crookneck squash.
Both have a mildly sweet flavor, and skin that is very thin and tender. A plentiful and popular vegetable in North America, summer squash is versatile and can be fried, microwaved, steamed, boiled and baked.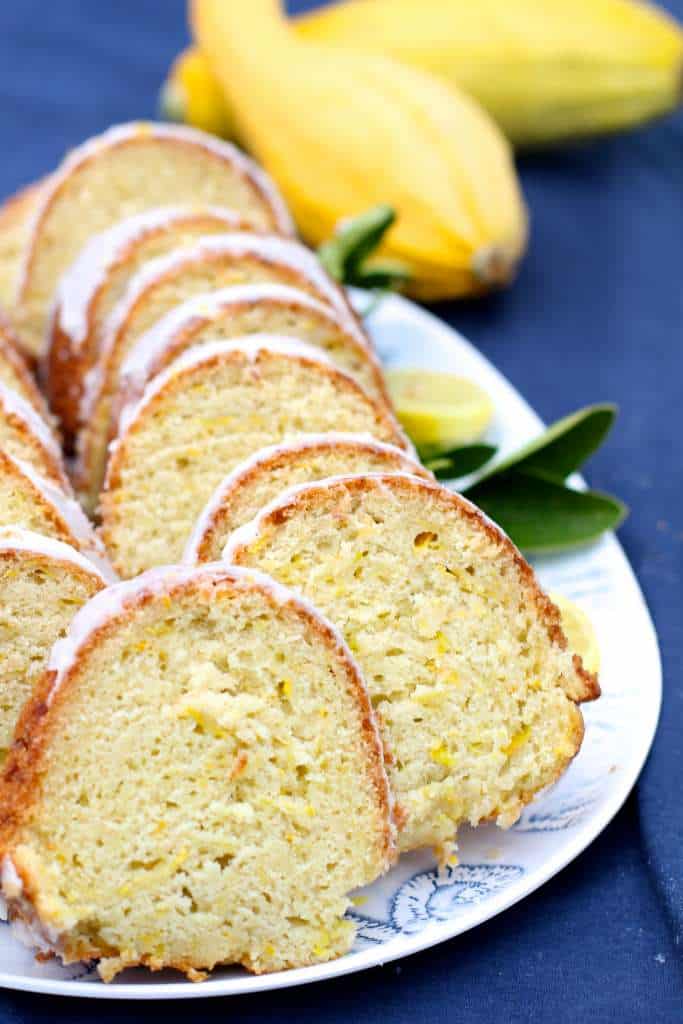 As I was looking for recipes to use up our ever growing supply of summer squash, I came across this recipe for summer squash lemon bread from one of my favorite bloggers, Heather Christo. The recipe calls for over 2 cups of grated summer squash – the perfect way to use some of them up!
I made this bundt cake for my daughter's end of the year picnic. Even after slicing it, it remained perfectly moist. Since squash have such as high water content, it does wonders when added to baked goods.
And once cooked, you really don't taste the grated squash. But the little ribbons of yellow made it so pretty! The lemon takes center stage flavor-wise, and gives this cake a bright, fresh taste.
This Summer Squash Lemon Bundt Cake recipe is a delicious way to use up your summer squash crop. And did you know you can actually freeze fresh summer squash to use later? That means you can harvest from your garden now, and then enjoy bake up delicious summer squash lemon bundt cake all year long.
How To Freeze Summer Squash
Simply wash your summer squash with cool water and dry well. Then, you can slice into strips, rounds, or shred it (which is my preferred method) using a large box grater.
Then transfer the squash into freezer safe plastic storage bags and remove as much air as possible. Seal shut, label the bags with the date, and store flat inside the freezer.
Your summer squash will keep frozen for up to 6 months. If wanting to freeze for longer than 6 months, I recommend blanching the squash first before prepping and freezing. Blanching will prevent enzymes in the squash from deteriorating and will preserve the flavor longer.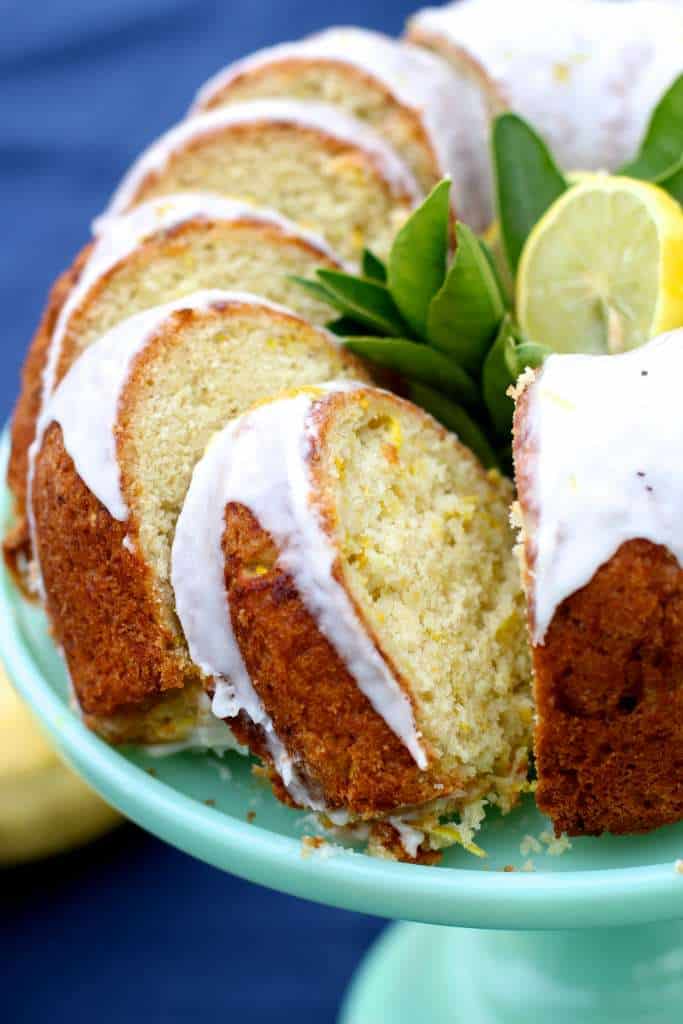 More Baked Goods Starring Summer Vegetables
Love this Summer Squash Lemon Bundt Cake recipe? Then you'll want to check out my Rhubarb Streusel Bread, these Carrot Cake Cookie Sandwiches, and this recipe for Chocolate Chip Zucchini Muffins.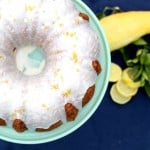 Summer Squash Lemon Bundt Cake
Ingredients
1

cup

butter

, room temp (I use Plugra)

2

cups

sugar

¼

cup

plus 2 Tbs lemon juice

2

tsp

lemon zest

3

eggs

3

cups

flour

1

tsp

salt

1

tsp

baking soda

1

tsp

baking powder

2 ½

cups

grated summer squash or zucchini

1/4

cup

melted butter

1

cup

powdered sugar

1

tablespoon

of lemon juice
Instructions
Preheat oven to 350 degrees. Generously spray bundt pan with non-stick cooking spray.

Grate summer squash.

In the bowl of your mixer, beat butter and sugar until light and fluffy.

Beat in lemon juice and zest.

Add eggs, one at a time, scrapping the bowl after each addition.

In a separate bowl, combine flour, salt, baking soda and powder.

Gradually add flour mixture to butter mixture. Mixing until just combined.

Stir in grated summer squash.

Batter will be thick.

Pour batter into bundt pan, and tap on the counter to remove air bubbles.

Bake bundt pan for 50-60 minutes or until a knife is inserted and come out clean.

Allow cake to cool for 10 minutes, then turn pan over and gently tap to remove cake.

Cool completely.

Once cooled, make glaze.

Melt butter in a small pan then add powdered sugar and lemon juice. Whisk until smooth.

Pour glaze over bundt.

Slice and serve.