Stuffed Roast Chicken with Chorizo and Cannellini Beans is a flavorful twist on the classic roast chicken. Just the thing to spice up your next Sunday supper!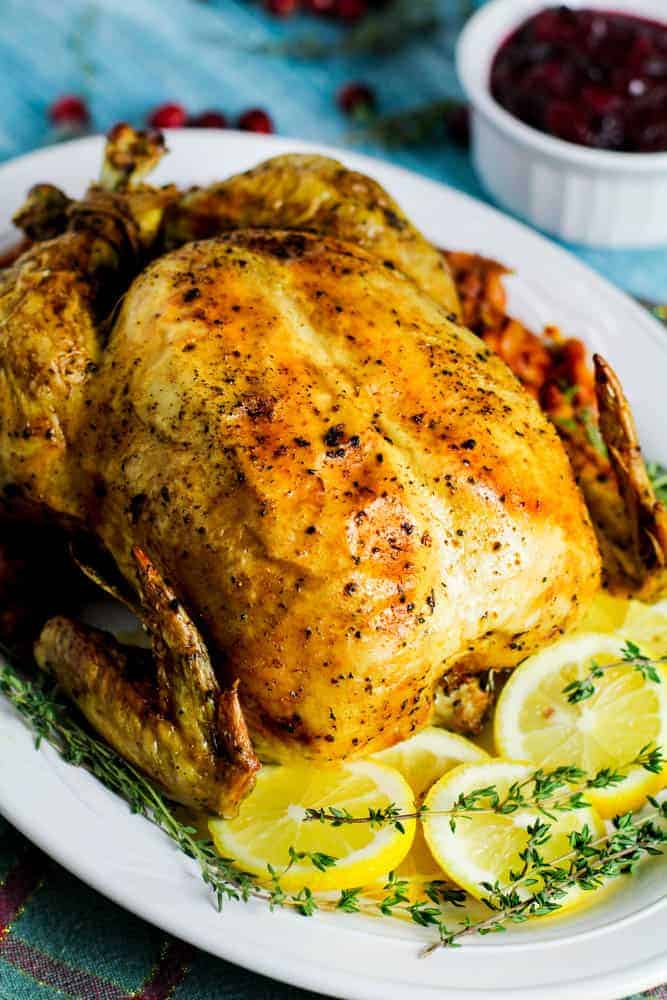 Roast chicken is one of my go-to dinners. It's just so comforting and satisfying, and it's easy to make. But after many, many meals of the same old chicken routine, I realized I needed to do something different and serve up a new and Gordon Ramsay
After a quick search I found this recipe by the great Gordon Ramsay and was immediately intrigued. Stuffing a whole chicken with the combination of spicy chorizo, cannellini beans, onion and garlic is something I'd even never thought of doing.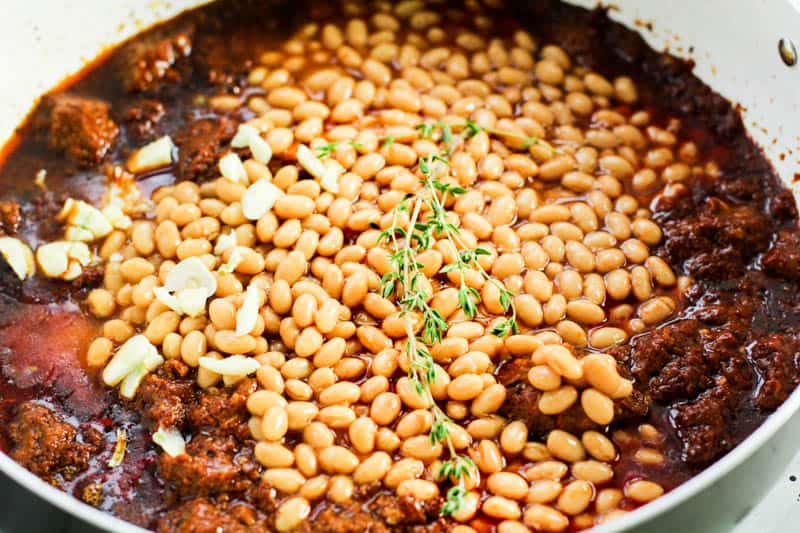 Well, the verdict is in: Stuffed Roast Chicken with Chorizo and Cannellini Beans is now my family's favorite way eat roast chicken. The perfectly seasoned chicken gives you delicious crispy skin with tender, juicy meat. And the chorizo and beans is a wonderfully flavorful side dish. This roast chicken really is a perfect one-pan dinner.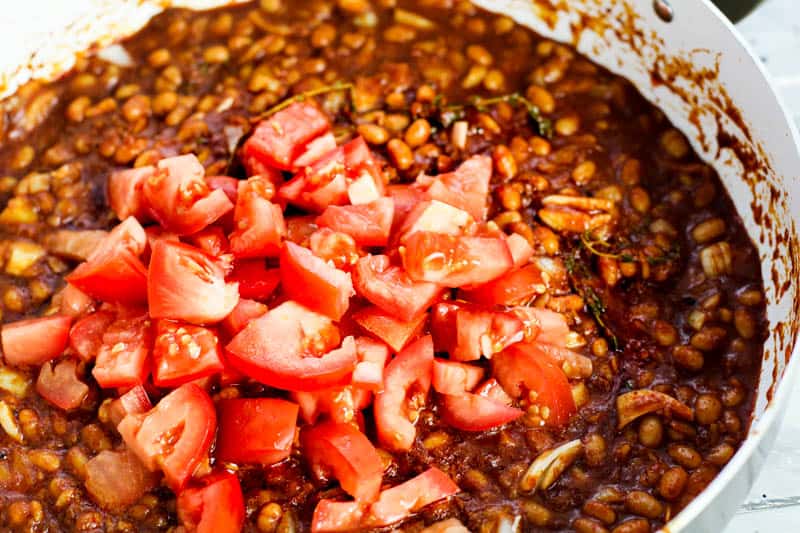 What is Chorizo?
Chorizo is a flavorful spicy sausage made from ground pork. There are two primary varieties of chorizo, Spanish and Mexican. Mexican chorizo is made with fresh pork and is seasoned with vinegar and chile peppers. The Spanish version is often smoked and made with garlic and pimentón, which is a type of Spanish paprika.
Mexican chorizo is widely available where I live in Southern California, so that is what I typically use. But either variety will work great and give this stuffed roast chicken recipe tons of bold flavor.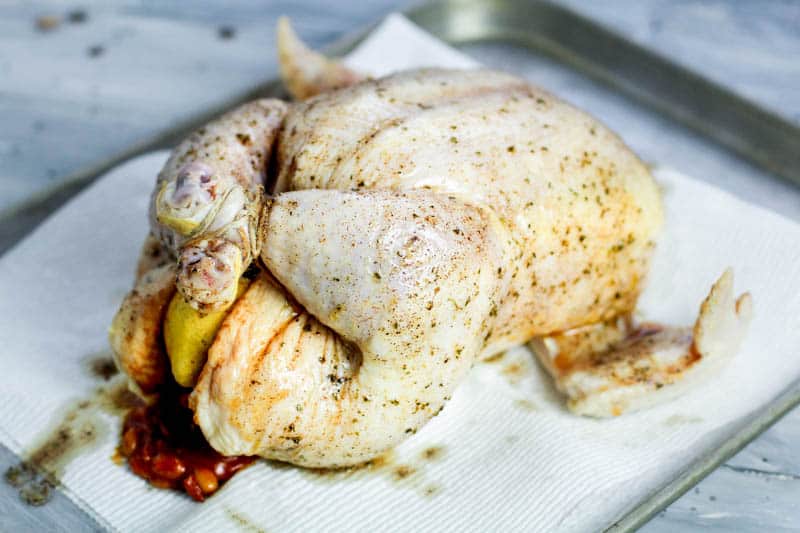 Tips for Making Perfect Roast Chicken
Taking the chicken out of the refrigerator 15-20 minutes before cooking to help ensure it will cook more evenly.
To check for doneness, use a meat thermometer inserted into the thickest part of the thigh, without touching bone. Chicken is fully cooked and safe to eat at an internal temperature of 165° F.
Give your chicken 10-15 minutes of rest time after taking it out to "lock in" the juices before carving.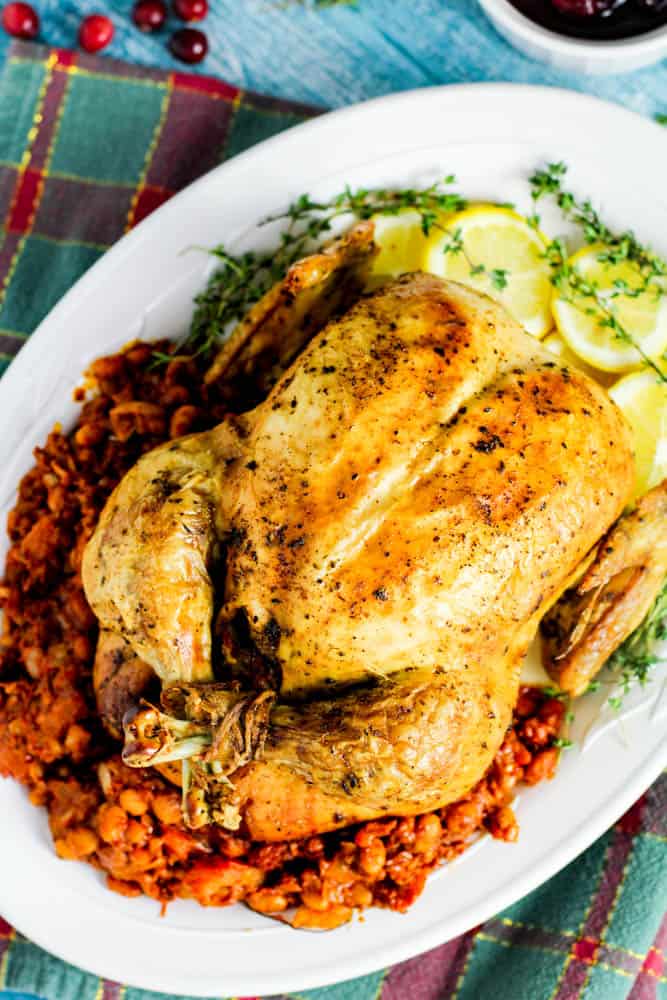 More Delicious Recipes
Looking for more ways to cook with chorizo? These Chorizo Egg Muffins are a hearty and tasty breakfast on the go.
And this recipe for Drunken Chicken (or Pollo Borracho) is another fun and creative way to prepare a whole chicken.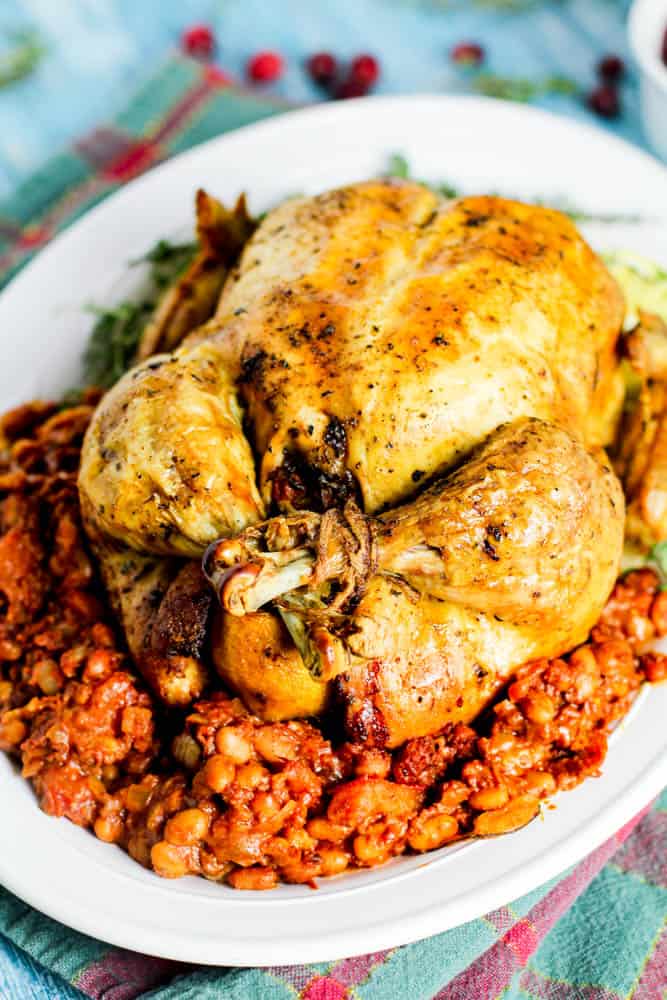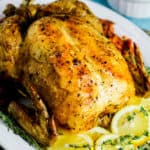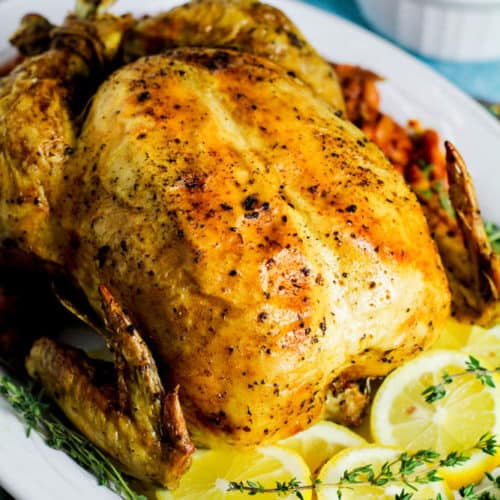 Gordon Ramsay's Stuffed Roast Chicken
Roast Chicken stuffed with chorizo and cannellini beans
Keyword:
chicken dinner recipes, whole chicken recipes
Ingredients
1

tablespoon

+ 1 teaspon of olive oil

6

oz

of ground chorizo

½

onion

diced

3

cloves

of garlic

minced

2

plum tomatoes

diced

14

oz

of cannellini beans

drained

7

sprigs of thyme

divided

4-6

pounds

of whole chicken

1

lemon

halved

1

tablespoon

of paprika

2

teaspoons

of oregano

salt and pepper to taste

1

cup

of your favorite white wine

1

cup

of water
Instructions
Preheat oven to 350 degrees Fahrenheit.

In a large pan over medium high heat, warm 1 teaspoon of oil and add chorizo and onions to the pan. Cook 4-5 minutes, or until chorizo is cooked through.

Next, add in garlic, tomatoes, beans and 3 sprigs of thyme (whole or remove stems), and salt and pepper to taste. Cook an additional 2-3 minutes.

Add the juice of half a lemon. Remove from heat.

Take a large chicken, pat it dry with paper towels. Moisten the chicken with remaining olive oil and season with salt, pepper, paprika, and oregano.

Stuff the cavity of chicken with chorizo and bean mixture (there may be mixture left over, put to the side to serve). When bean mixture is in, add the other lemon half, open side facing in, and tie legs closed together with kitchen twine.

Place chicken, breast side up on a baking rack, in a baking dish. Add wine and water to the pan, cover with aluminum foil and bake for a hour.

After an hour, remove foil, continue baking for a half hour or until chicken juices run clear and chicken is fully cooked.

Serve.