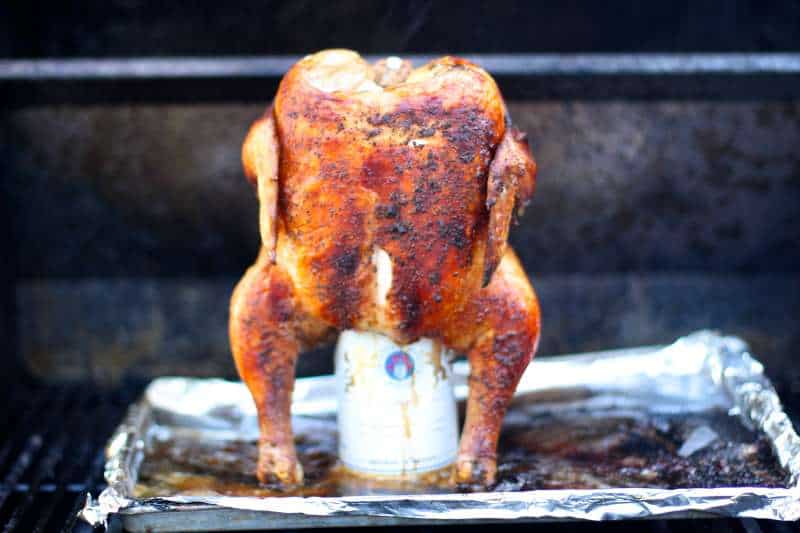 Someone told me about Drunken Chicken years ago, and I never got it out of my head. Thank goodness because man was I missing out. I always seem to overcook my bird in the oven and it turns out dry. Even the roasted chickens at the store can be dry, or undercooked which means you have to microwave it until it is fully cooked thus making it dry once again!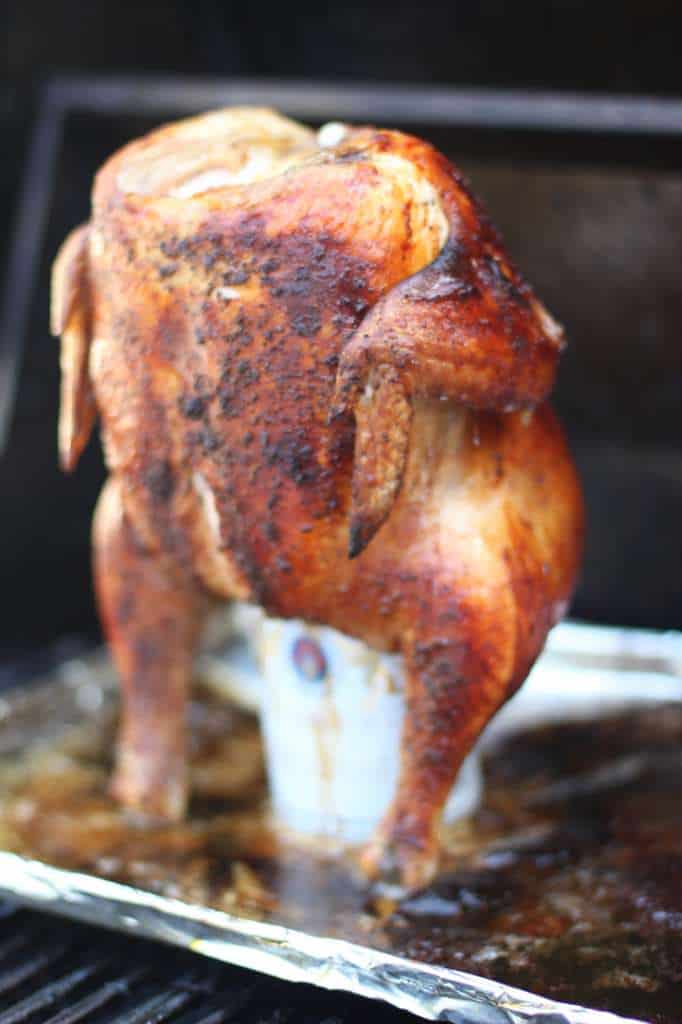 If this is the case for you, you MUST make this. It is beyond simple and seriously the most delicious chicken I have ever had. Like EVER!! I will never go back to regular old baked chicken.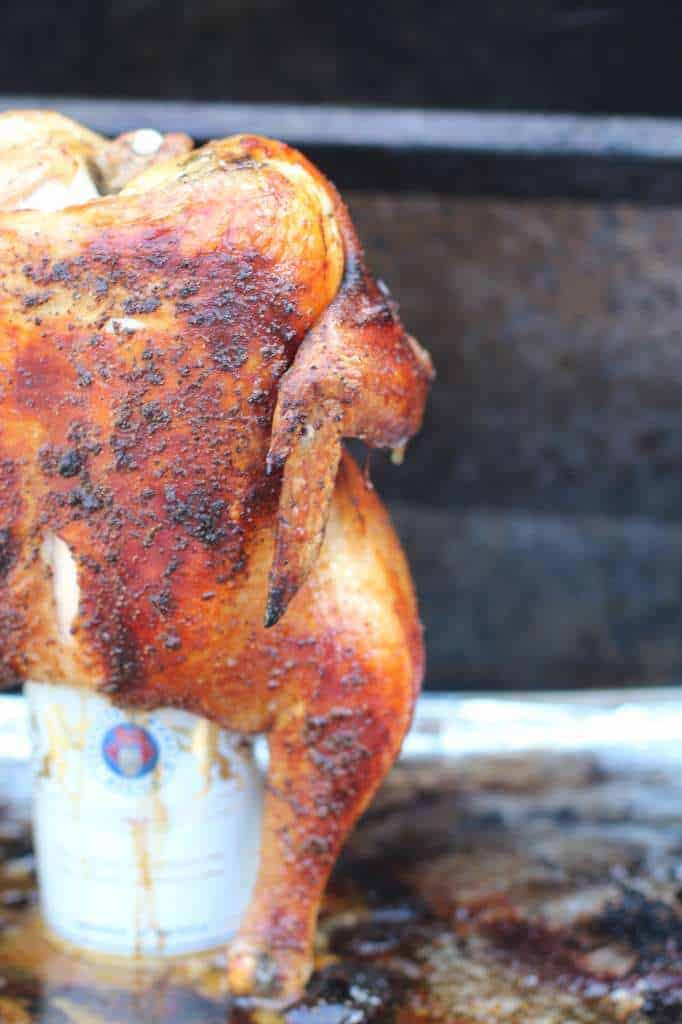 This would be the perfect Father's Day meal! Seriously, what more could dad want. Sitting around the BBQ with a cold beer in his hand and in the birds behind!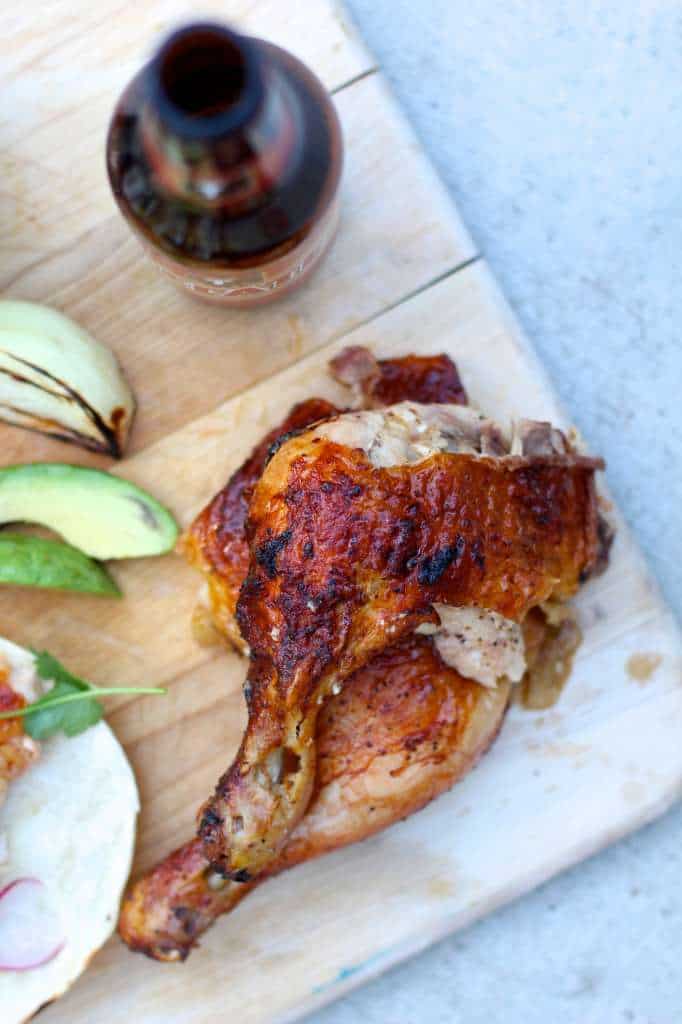 I cooked this up in a little over an hour  and served it with some tortillas, salsa, avocado, herbs and radishes. It was a great meal with next to no preparation other than rinsing and drying the bird, salt and pepper on the skin and a beer in the butt. Voila, it is ready to be slow cooked on the grill!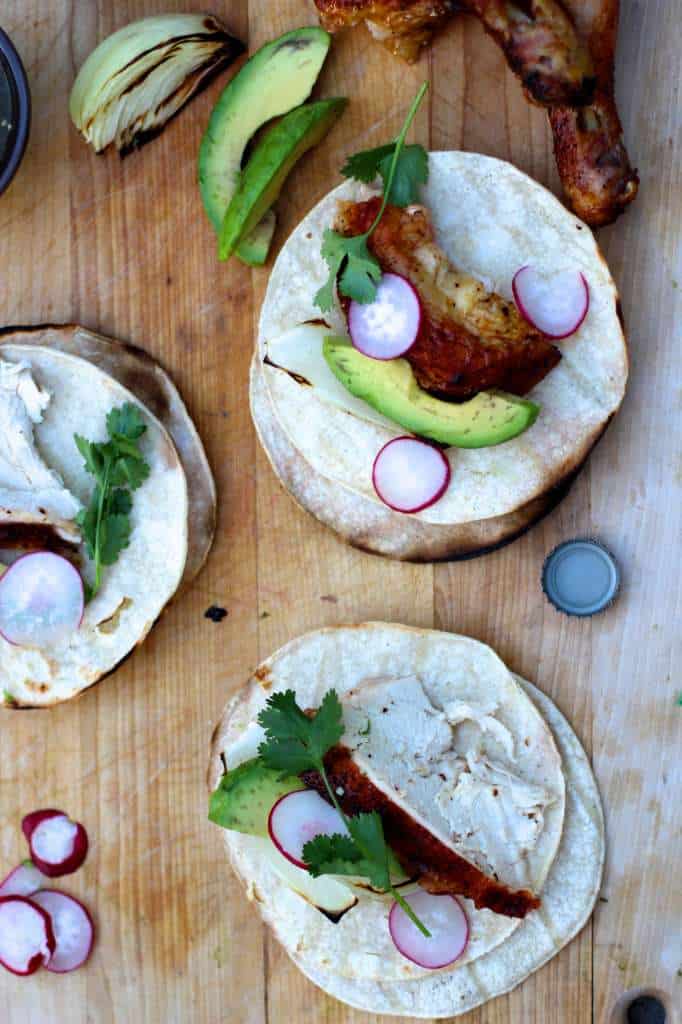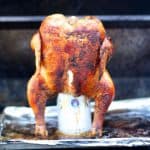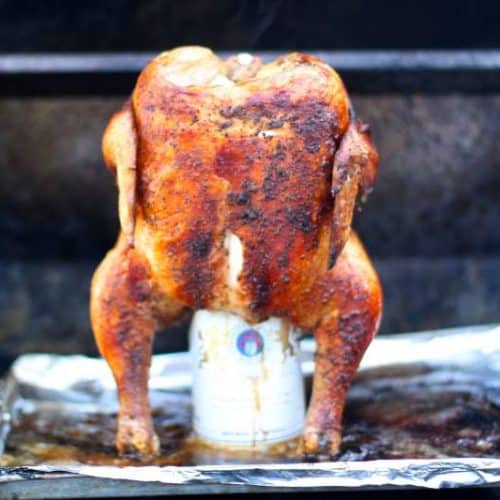 Drunken Chicken or Pollo Borracho
Ingredients
1

whole chicken

Salt and pepper

1

regular can of beer
Instructions
Line a cookie sheet with foil.

Start your grill on medium high heat, close the lid and let it heat up.

Remove giblets and neck from your chicken. Rinse and pat dry the chicken.

Season the skin with salt and pepper.

Open your beer and take a big ole gulp, or remove ¼ of the liquid.

Next to your grill, place beer can in the middle of your pan and place the chicken on the can.

Carefully place cookie sheet on grill, cover and reduce the temperature to medium heat if using a gas grill.

Baste the chicken every now and then with the juices that are in the pan.

Cook for about an hour or until no longer pink and the juices run clear.

Carefully remove from pan and can. Let rest for about 10 minutes before carving.