Celebrate Hawaiian Foods week with these delicious Kalua Pork Sliders. Just like you would find in Hawaii, the pork is juicy and smoky and served on a King's Hawaiian Bread Bun!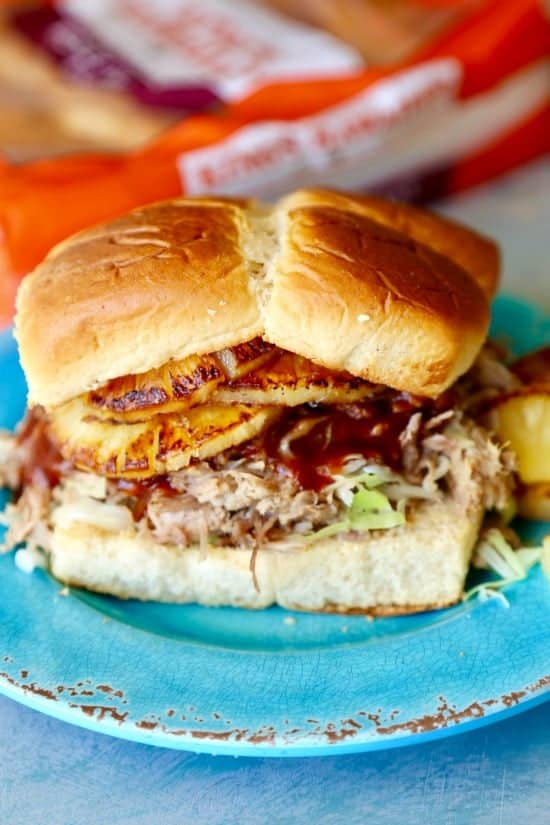 Last week my husband and I headed downtown for a little day date. After a long morning, we were really really hungry. We made our way down to Dog Haus. This restaurant is the premier hot dog, sausage and burger joint where freshly-made food and a fun environment are combined with the best fast casual dining experience around.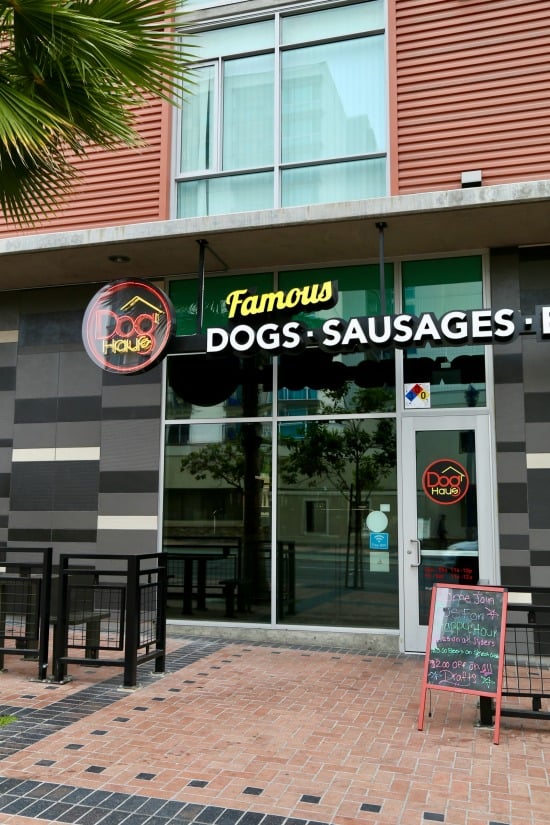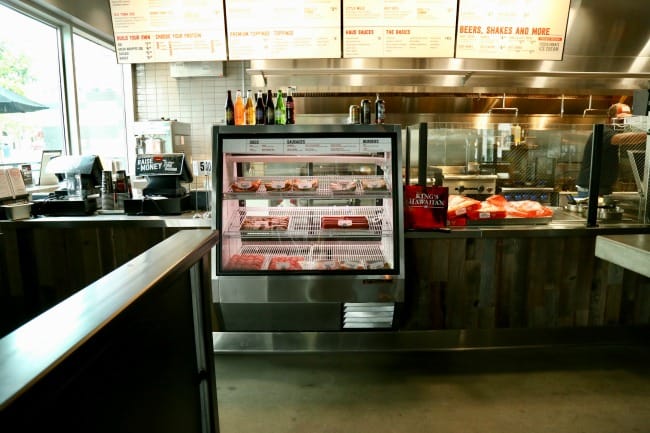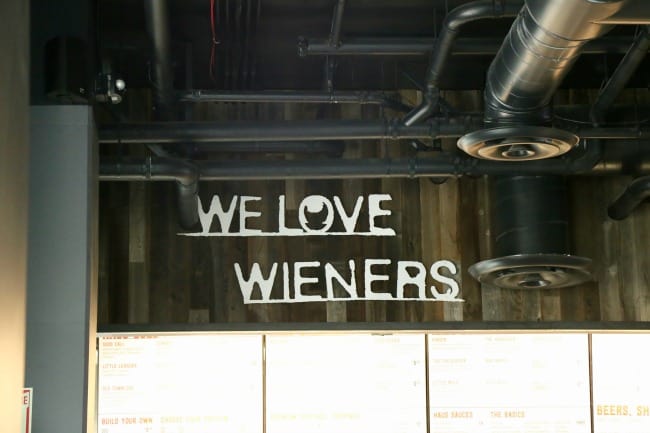 They have a wide selection of beers, many of them local too.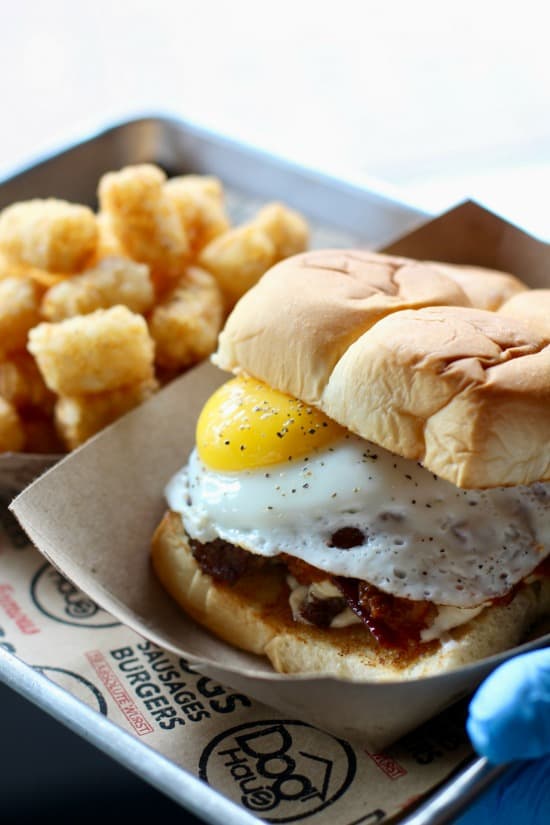 So you know how when you are starving and you order too much food. Well that's exactly what we did. We wanted to try one of everything, or at least something from every section, and we are so glad we did! We could barely walk out of the restaurant and had enough leftovers to feed a small army but it was so worth it. I mean, look at those tater tots! The were so crunchy on the outside and just melted in your mouth.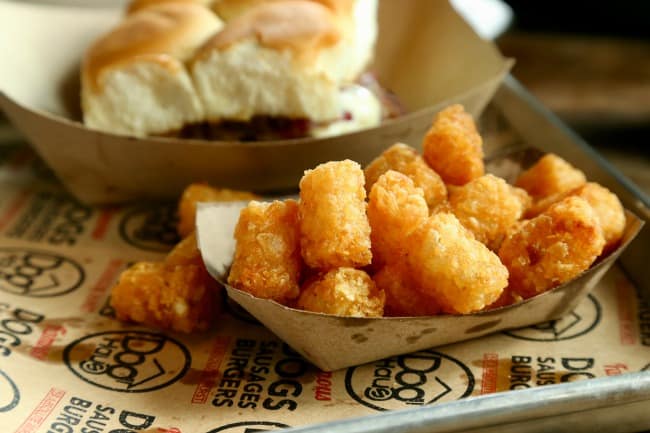 We also ordered the Das Brat which was made up of Bratwurst, whole grain mustard aioli, sauerkraut, and caramelized onions, and two burgers- the Holy Aioli and the Ava Maria. Each burger is made is Angus Beef that is 100% genetically tested. Everything was equally delicious!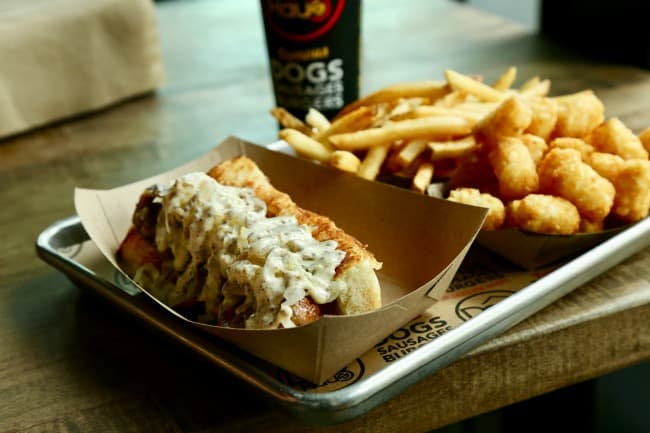 To celebrate National Hawaiian Foods Week, Dog Haus is releasing their new Loco Moco Burger. It is made with a sriracha and soy sauce laced smash patty topped with a thinly sliced and grilled Portuguese sausage, sunny-side up egg, Japanese curry style gravy, togarashi, crispy fried onions, diced scallions and sriracha served on grilled King's Hawaiian rolls. We will definitely be making our way back to try that!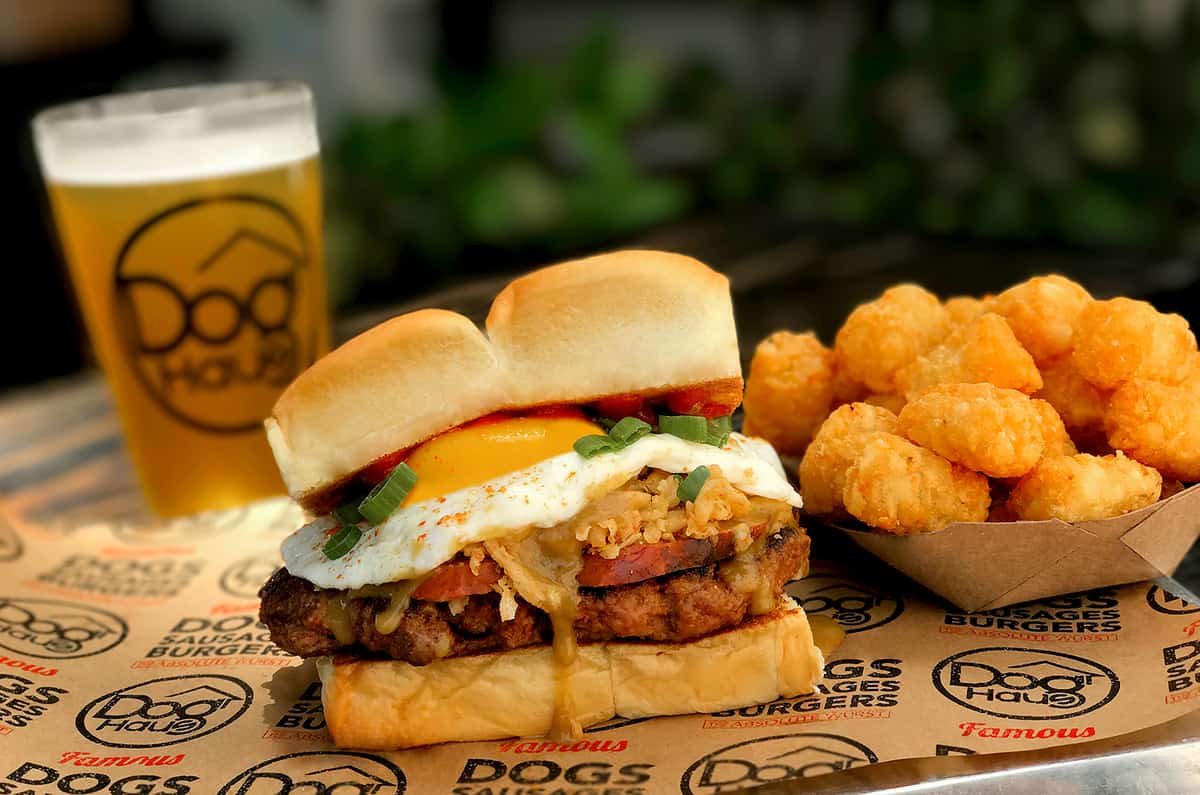 Fun Fact- A bipartisan Resolution passed with unanimous consent by the U.S. Senate on May 25, 2016 declaring the week beginning the second week in June as National Hawaiian Foods Week. The week of June 11th-17th is a time to honor Hawaii's contributions to the culinary heritage of the United States and raise awareness of Hawaiian foods. Having grown up in Hawaii, I think that this is very important and definitely worth celebrating!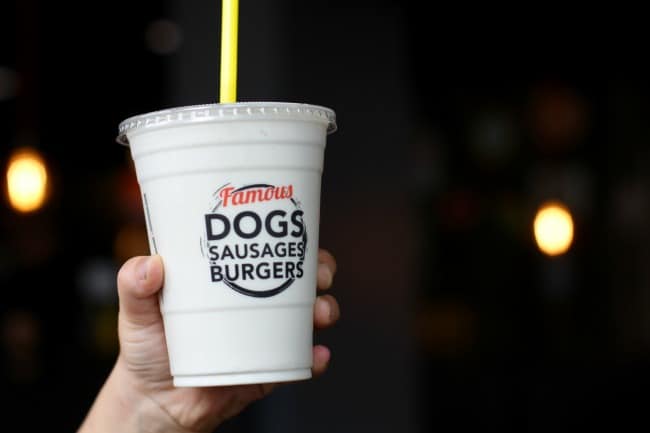 After our delicious meal at Dog Haus, and all of that King's Hawaiian Bread, it made me miss the flavors of Hawaii. Growing up, King's Hawaiian Bread was a staple in our home. I used to love going over to my grandparent's house because they would fry the sweet bread in butter then slather it with peanut butter for us. To this day, it is still one of my favorite things.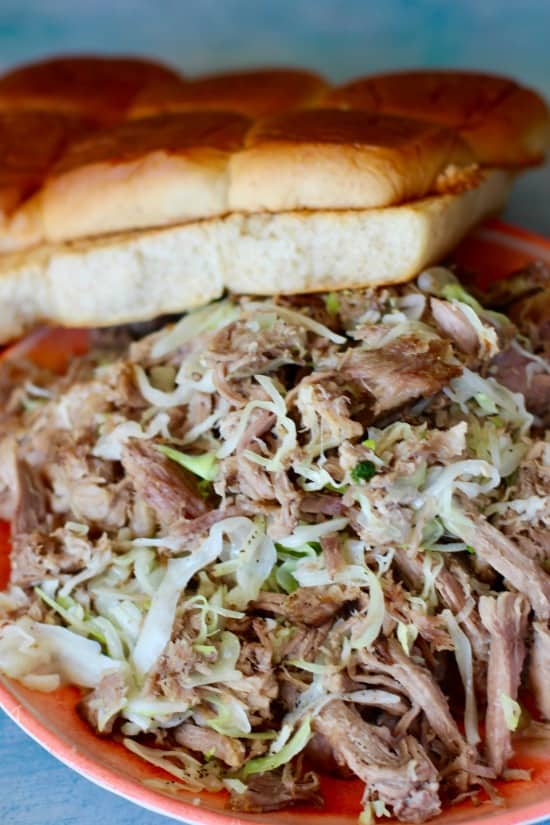 Another thing I missed was the Kalua Pork. The smoky pork that is cooked until it is tender and shreds with a fork is perfectly paired with just barely cooked shredded cabbage. While we use the slow cooker to make the pork now, I can remember multiple parties and special events growing up where my family would roast an entire pig in the ground and wrapped in banana leaves for days.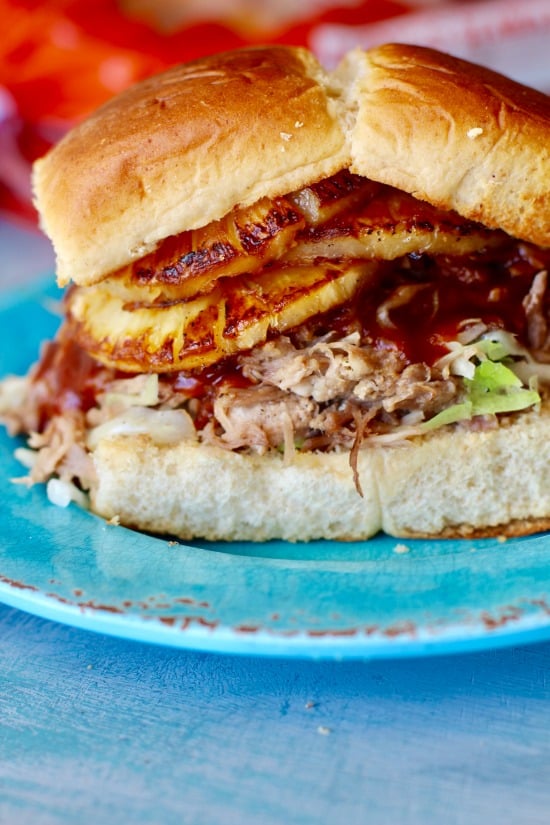 So here is my contribution to Hawaiian Foods Week. Simple Kalua Pork Sliders that are easy to make, do not require turning on the hot oven, and perfect for serving a crowd! Enjoy and Aloha!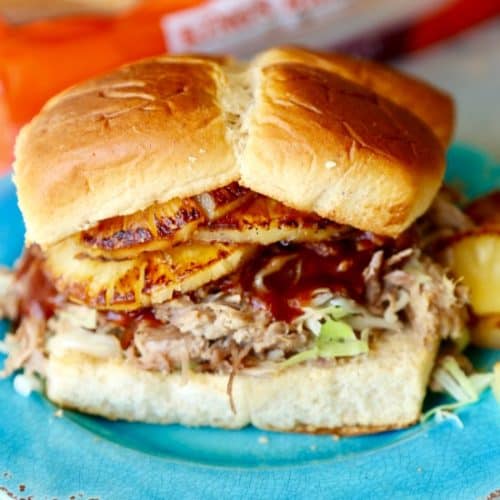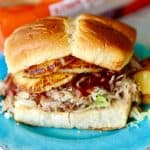 Kalua Pork Sliders
These easy to make sliders are perfect for serving a crowd!
Ingredients
1

(6 pound) pork butt roast

2

tablespoons

Hawaiian sea salt

2

tablespoons

liquid smoke flavoring

4

cups

thinly sliced cabbage

1

tablespoon

oil

1

cup

teriyaki sauce

(optional)

Pineapple rounds for garnish

(optional)

2

packages King's Hawaiian Rolls
Instructions
Rub salt then liquid smoke over meat.

Place roast in a slow cooker.

Cover, and cook on low for 8-10 hours.

Remove meat from slow cooker, and shred.

Heat 1 tablespoon of oil in a large skillet on medium high heat.

Add pork and sauté for 2 minutes while stirring.

Add cabbage to pork and continue to cook until cabbage is tender, about 3 minutes. Remove pan from heat.

To assemble the sandwiches, slice rolls in half, spread a bit of teriyaki sauce on the bread, top bottom bread with pulled pork, and garnish with a slice of pineapple and top bun.

Serve sandwiches immediately.

Pork can be made up to 2 days in advance or frozen for up to 2 months.

Makes 24 servings.

I was selected for this opportunity as a member of CLEVER and the content and opinions expressed here are all my own.