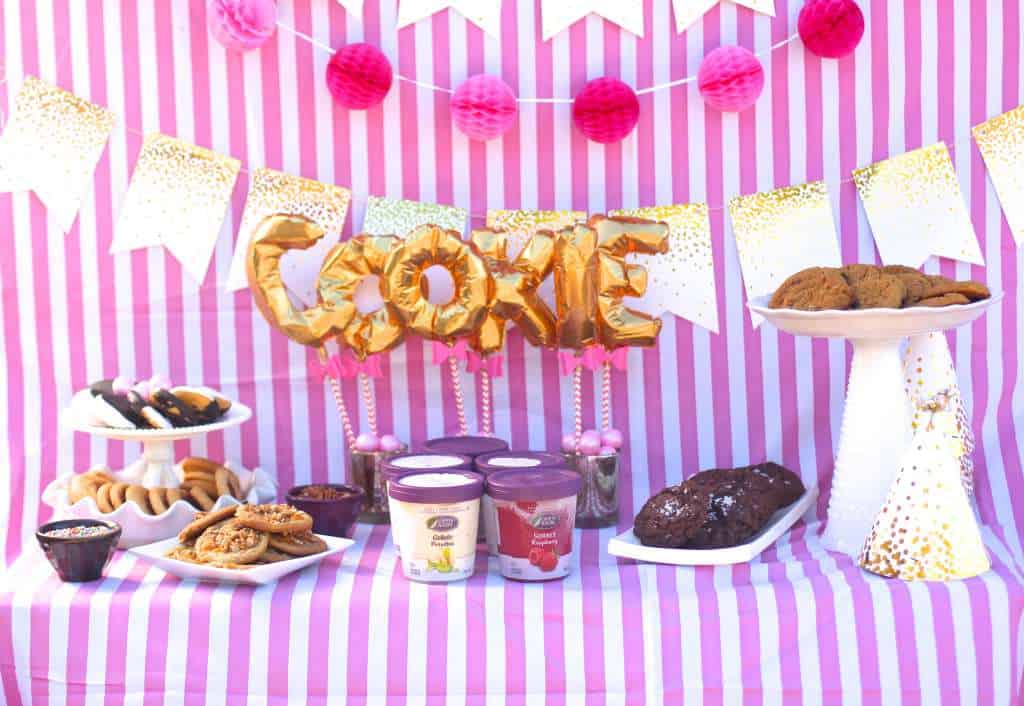 Last month I turned the big 3-0.  I had originally planned on throwing a huge Flamingo party, but in the end I realized I just didn't have the energy. Instead, I invited everyone over for a fun backyard BBQ.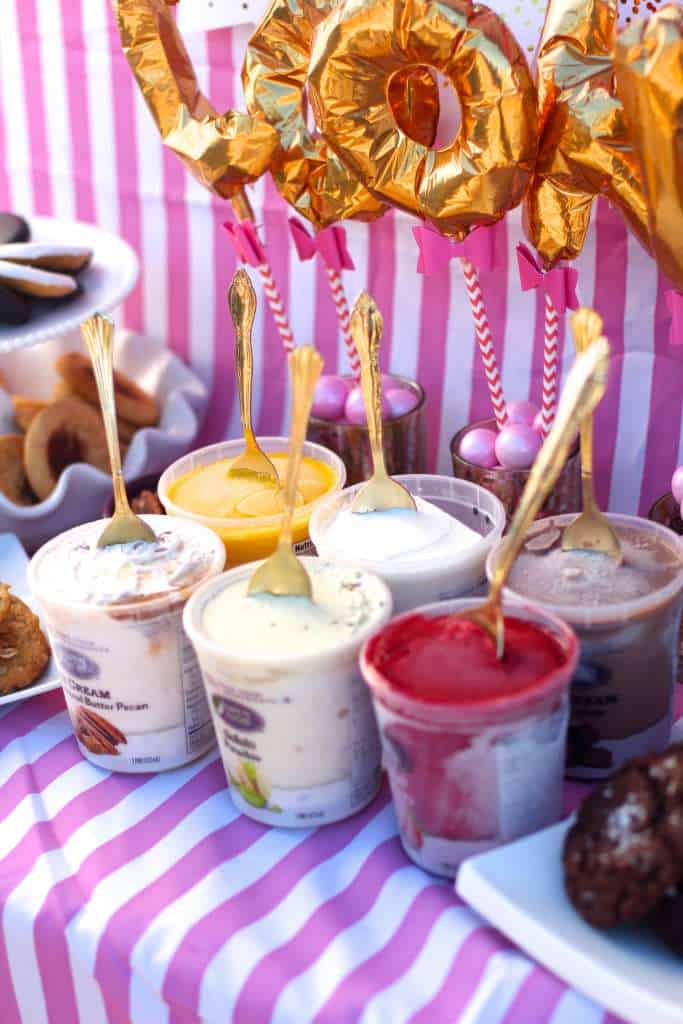 Since ice cream sandwiches are my favorite dessert, I had to have them at my birthday party. I made dozens of cookies to go with the Safeway Open Nature Ice Cream, and set up the table so that everyone could make their own concoction.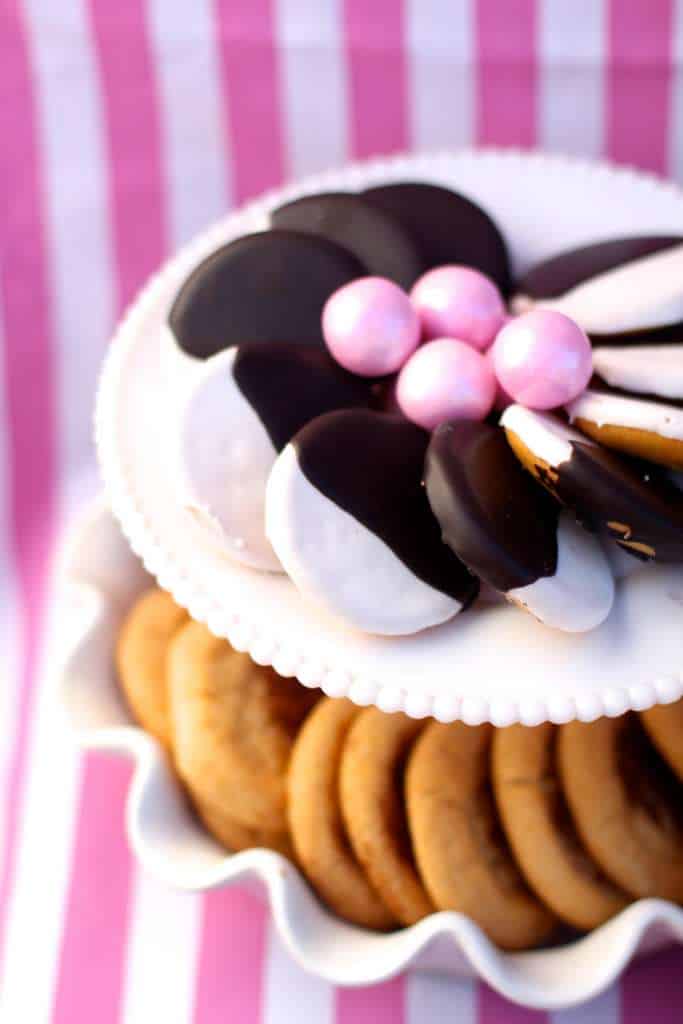 What you do not see here are the platters upon platters of cookies that didn't fit on the dessert table and were placed on the table next to it. I wanted to make sure that every flavor of ice cream had at least two cookies that it could potentially be sandwiched together with.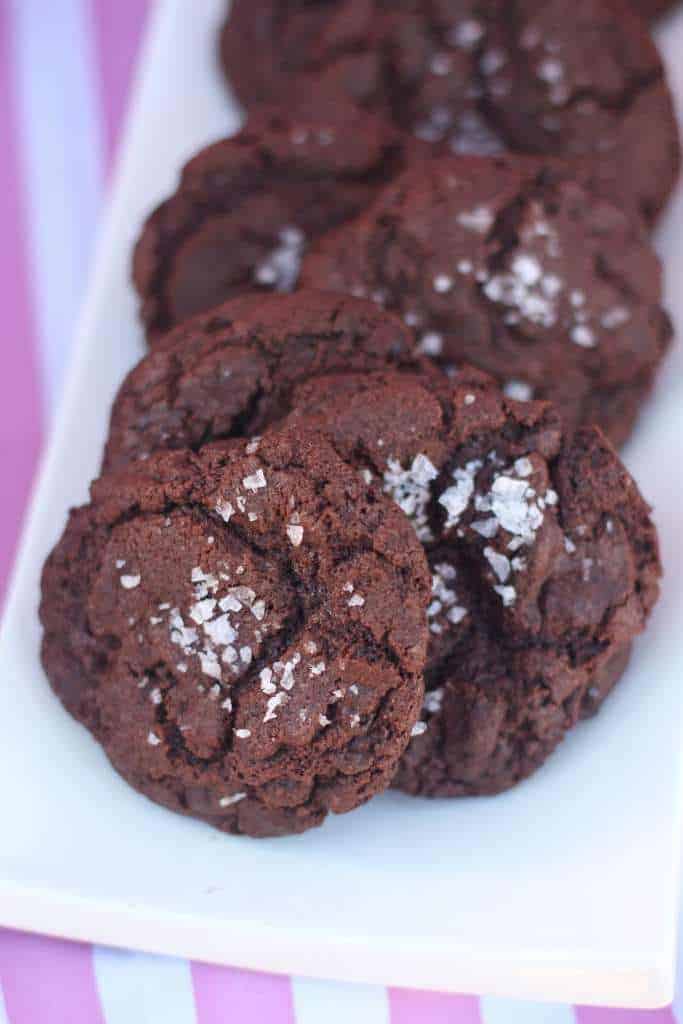 Also, I have this horrible fear of running out of food during a party so I always make waaayyy more than I should. In the end, I made about 26 dozen cookies, and was left with 18 cookies after the party. For once I actually got it right!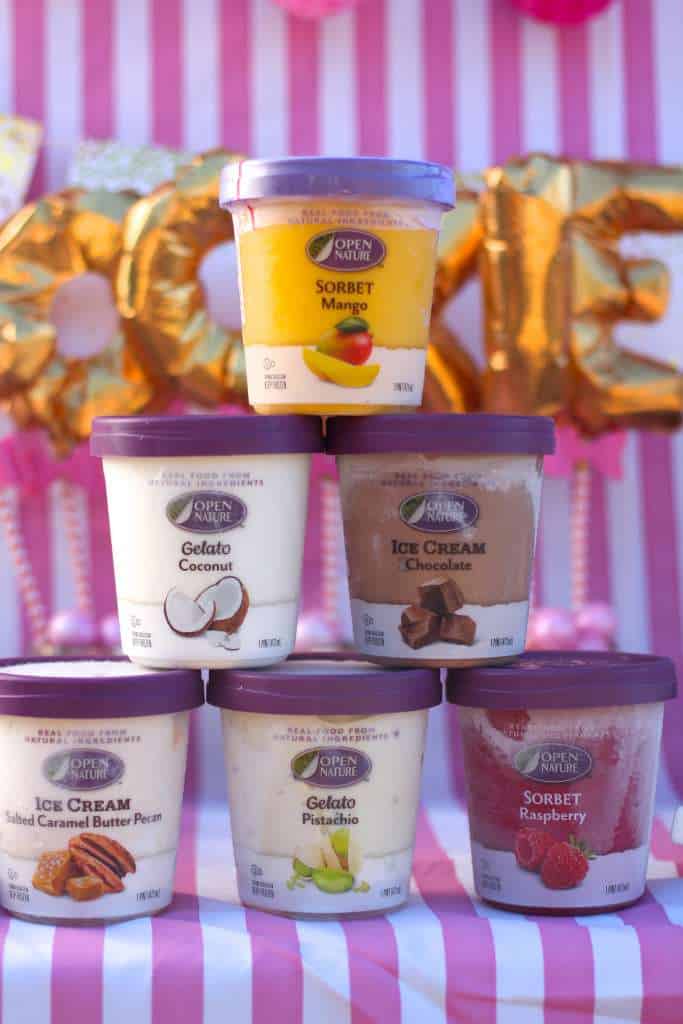 I really wanted to have a huge selection to pair with the ice cream. For the cookie flavors, I made Salted Chocolate Chip, Triple Chocolate, Sugar, Chai Snickerdoodles, Oatmeal, Lemon Bar Cookies, Peanut Butter (with Toffee), Blueberry Crumble Cookies, and Perfect M&M cookies. I also made Belgian waffles, brownies, and New York Black and White Cookies.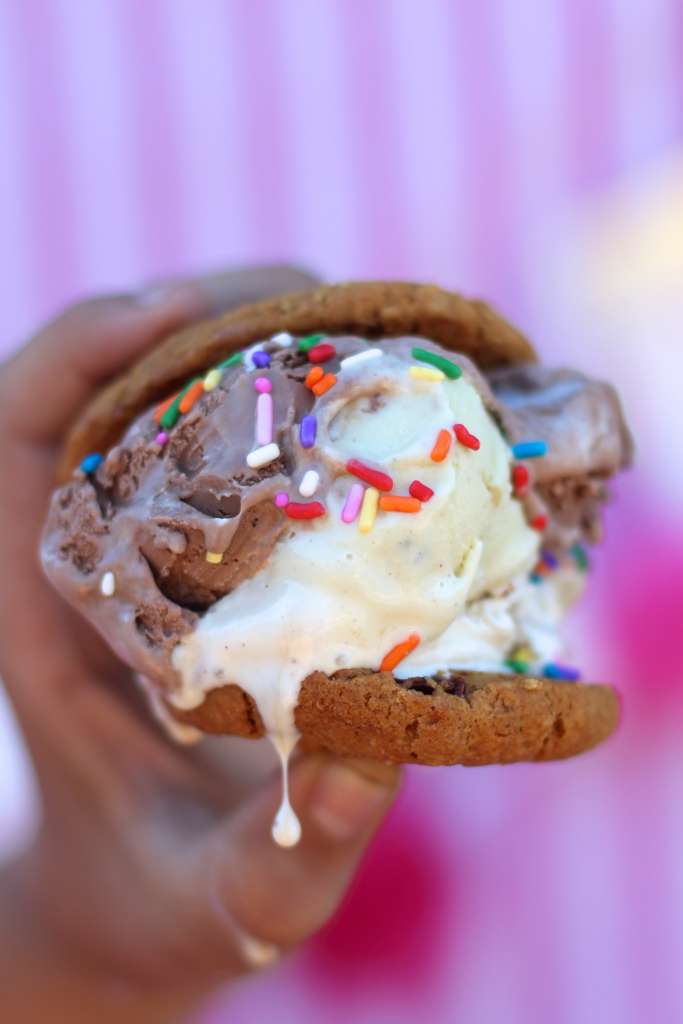 Safeway's Open Nature Brand Ice Creams come in some amazing flavors. Their Gelatos are absolutely delicious. I noticed many people were doing a tropical combination of mango or coconut sorbet and lemon coconut cookies. Another favorite was the Salted Chocolate Chip cookies with the Salted Caramel Butter Pecan Ice Cream. I had everyone write down their combination, and we can't wait to try them out later!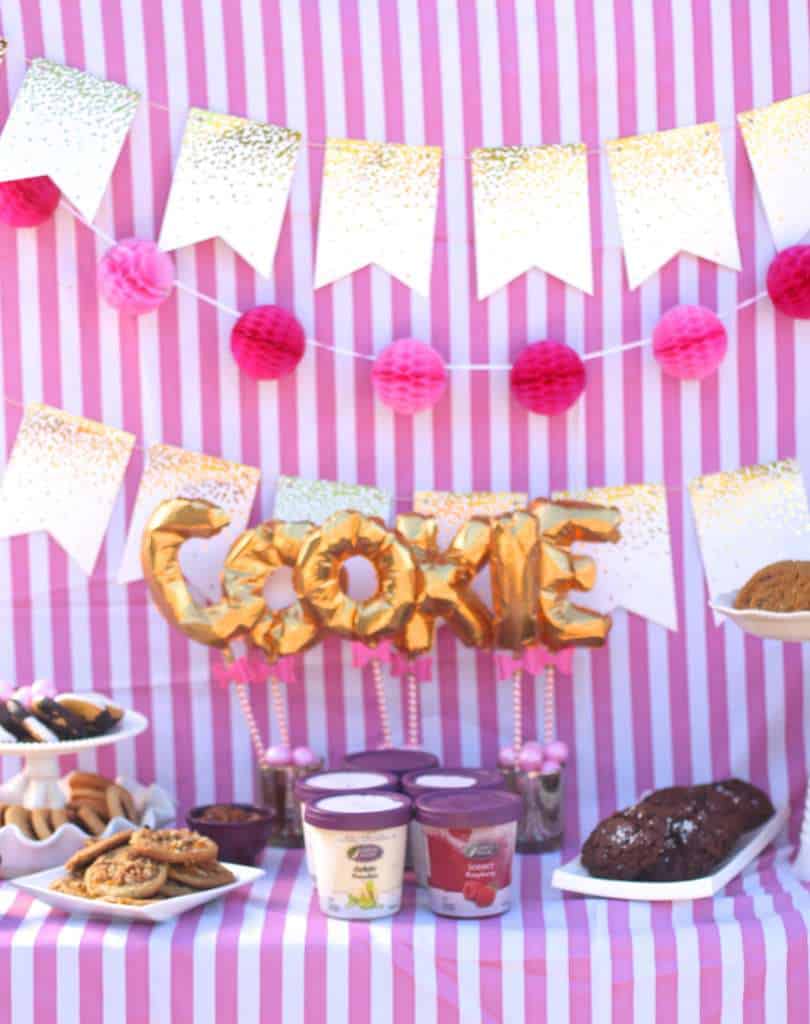 Overall it was a wonderful party and a great way to celebrate a new decade!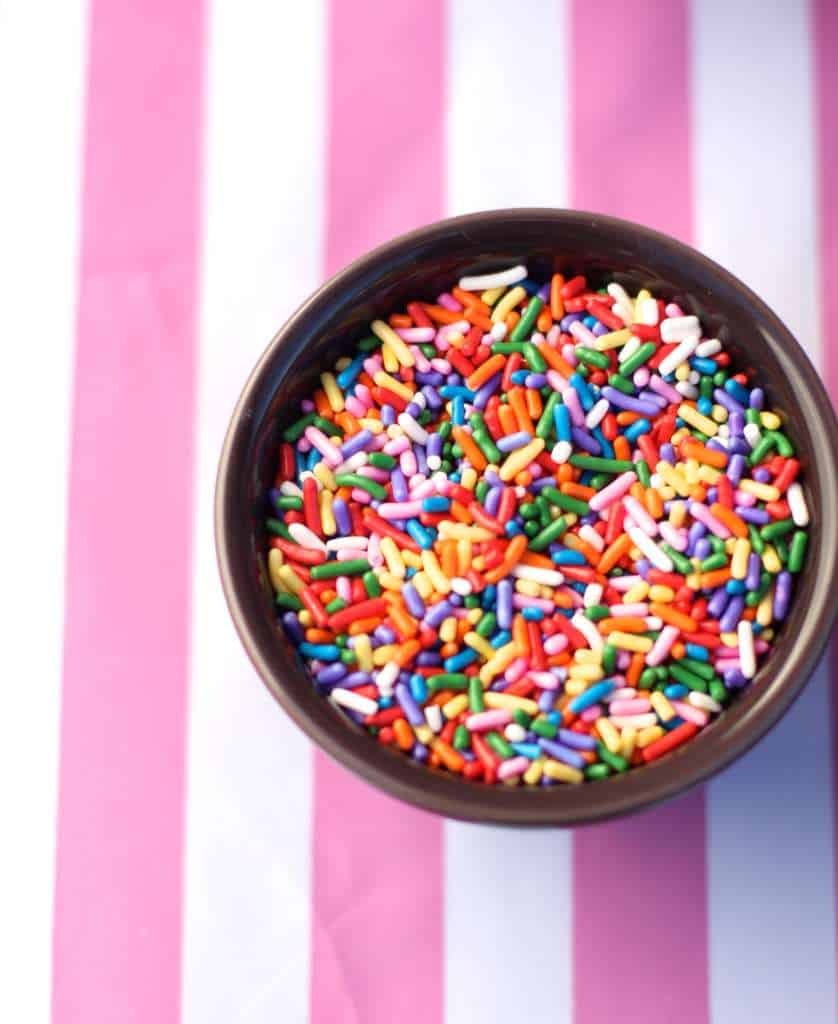 Thank you Safeway for providing the Ice Cream for my Birthday Bash!