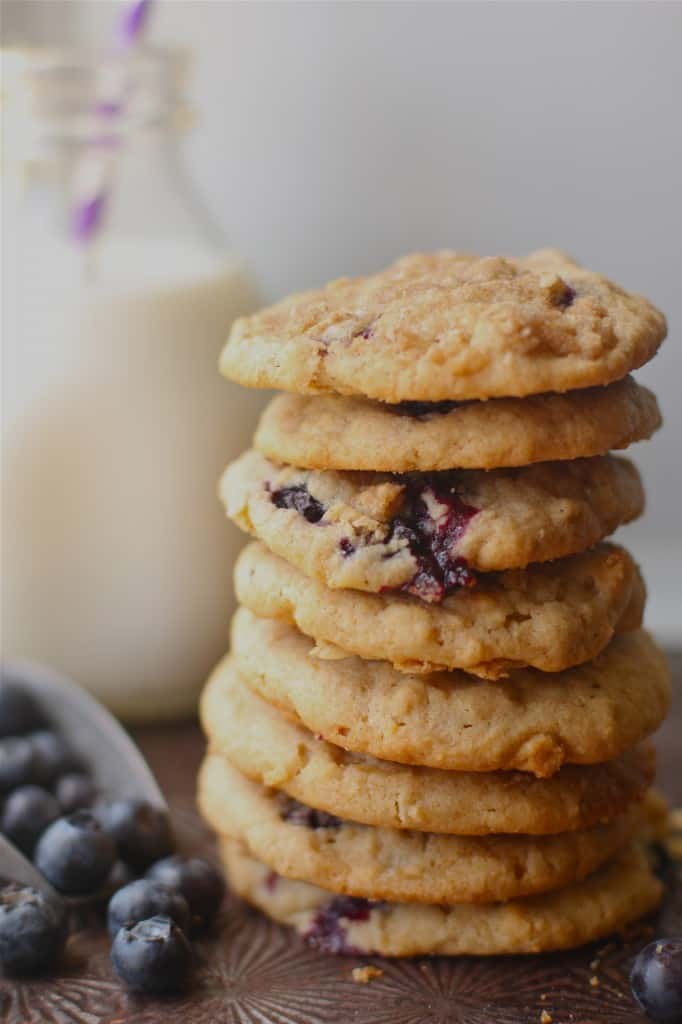 Guess what? It's officially blueberry season! We have partnered with Whole Foods Market Del Mar for Blueberry Blast Off!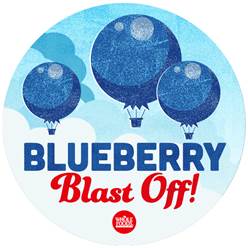 Make sure you add Whole Foods Market to your list of errands today (Friday, May 31st) to take advantage of their awesome blueberry sale! These babies are on sale for $1.99. That is a phenomenal price for blueberries, let alone ORGANIC blueberries! Can you guess where I will be?!? I hope you are all ready for a gigantic wave of blueberry desserts.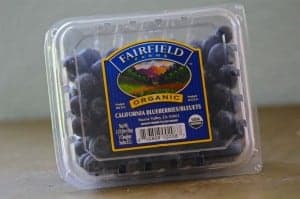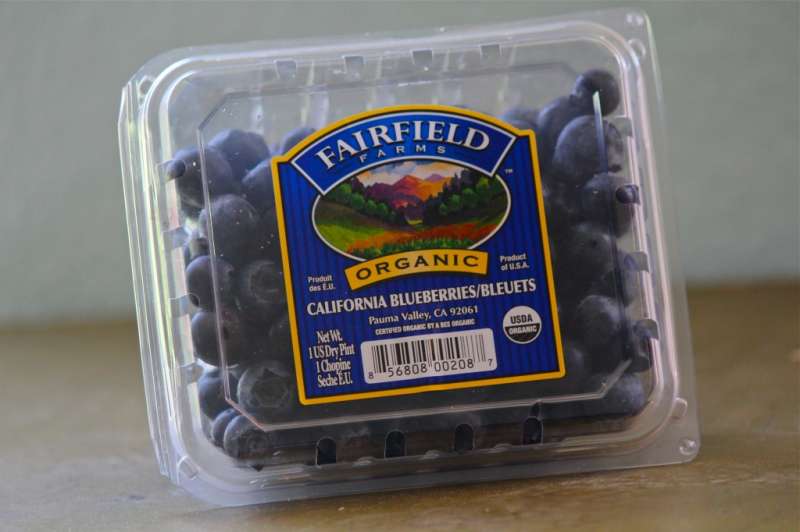 Blueberry crumble is one of the most popular summer time dessert. Well, now in cookie form, this dessert is transportable! No spoons, plates or napkins required! You can enjoy these at a picnic, on the beach or by the pool! Or add some ice cream and make a delicious blueberry crumble cookie sandwich.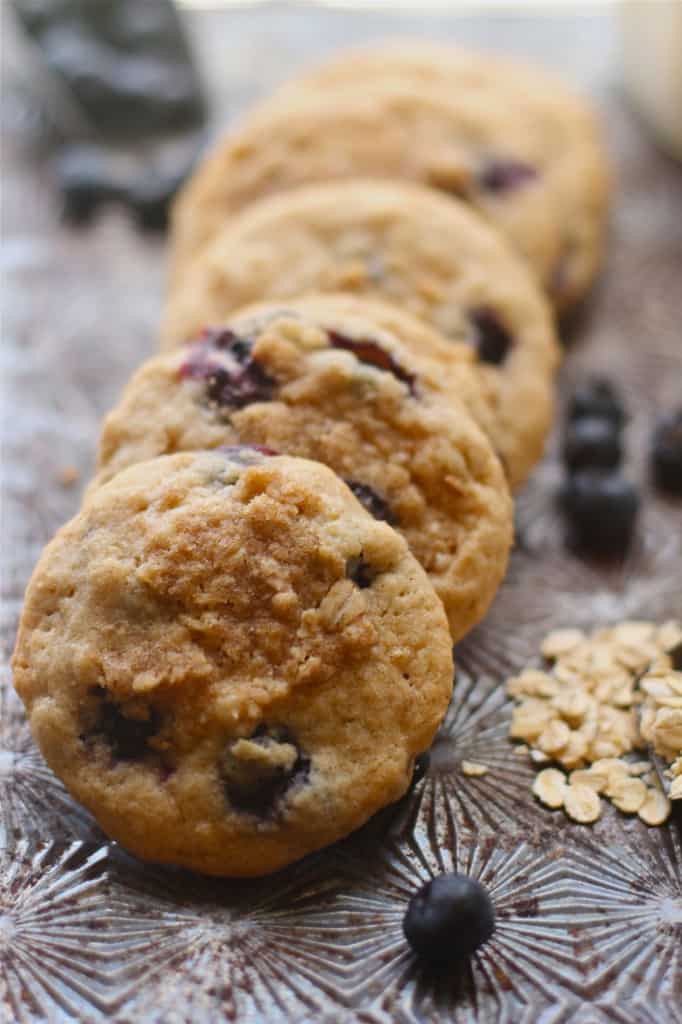 Since blueberries are one of the highest anti-oxidant foods, these cookies must be healthy, right?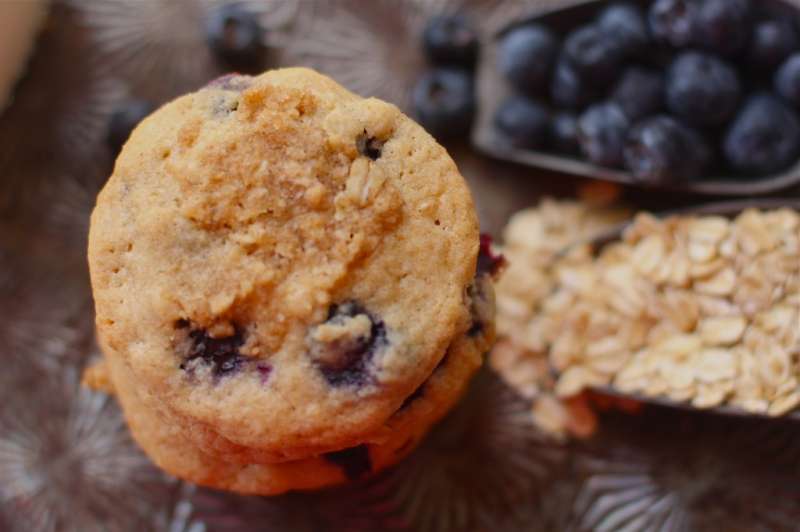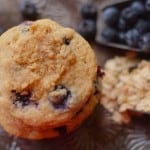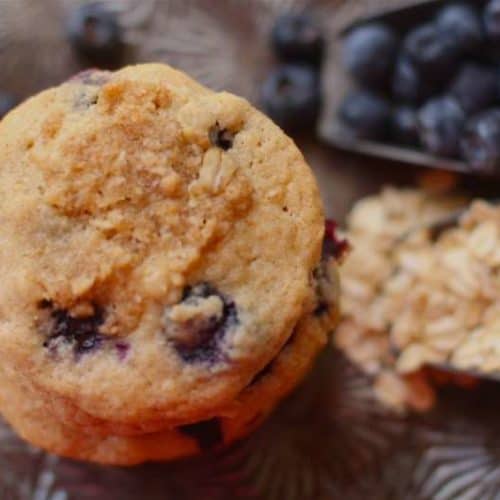 Blueberry Crumble Cookies
Ingredients
2

sticks

(1 cup) butter, softened

1

cup

sugar

1

cup

brown sugar

2

eggs

1

teaspoon

vanilla

2 ½

cups

flour

½

cup

oats

1

teaspoon

baking powder

1

teaspoon

cinnamon

½

teaspoon

salt

1-½

cup

fresh blueberries
For the crumble topping:
¼

cup

flour

¼

cup

brown sugar

¼

cup

oats

½

teaspoon

cinnamon

4

tablespoon

butter

, cold and cut into small pieces.
Instructions
Preheat oven to 350 degrees.
For the cookies:
In a bowl combine softened butter and sugars until light and fluffy.

Add eggs, one at a time, mixing thoroughly in between.

Add vanilla, mix.

Stop mixer and add flour, oats, baking powder, cinnamon and salt.

Turn mixer on slow and mix until everything is combined.

Using a spoon, gently mix in blueberries.
For the crumble topping:
In a bowl combine flour, brown sugar, cinnamon and oats.

Add small butter pieces and mix (or knead with clean fingers) until small pea sized clumps form.

Scoop out 1 inch dough balls and place on a lined cookie sheet 2 inches apart.

Gently press dough balls down to create a slightly flattened top.

Sprinkle 1 teaspoon of crumble topping on each top.

Bake at 350 degrees for 14-16 minutes.

Allow to cool completely before removing from pan.

Use a thin metal spatula to remove the cookies, as sometimes the blueberry juices will stick to the paper.
Here are a couple of other blueberries that I thought you may like 😛
Lemon Ricotta Blueberry Muffins
Blueberry Curd and Coconut Shortbread Tarts